The past four years have most likely been nothing but blissful—new friends, interesting classes and the unforgettable Friday nights. How is your college graduation only weeks away? As the graduation blues slowly creep up on you, remember that the next step in your life holds awesome new memories, too (and you can still have some fun on Friday nights). But as your college days dwindle, nearing the day of receiving your diploma, check out these 10 ways to beat those graduation blues.
Not ready to end the best four years of your life? Do these 10 things to beat the college graduation blues.
1. Revisit Your First College Bar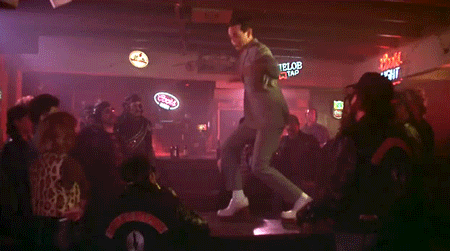 Remember your first Friday night out in college? The memories of walking into the packed bar slowly emerge as nostalgia hits you. "I decided to revisit the first bar I ever went to with the kids from my dorm from freshman year. We all laughed and joked about all the silliness that occurred our freshman year," said Floria State University senior Jordan Brunker. As college comes to a close, it may only be appropriate to repeat that young, naive night during freshman year to avoid those graduation blues.
2. Order Your Cap & Gown Early to Avoid Stress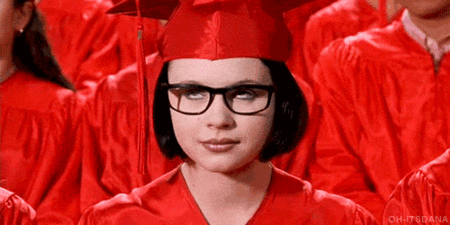 Graduation can be a stressful time…especially the semester prior, as your time will be spent planning the dates your parents should come to town for the ceremony on top of midterms and final exams. "As soon as I could order my cap and gown, I did. Now, I can ease into graduation and worry about other things that are more important such as passing my last Chemistry class ever," said University of Tampa senior Gabby Curtis. In order to enjoy your graduation and avoid those graduation blues, make sure to order your cap and gown early.
3. Visit Your Favorite Professors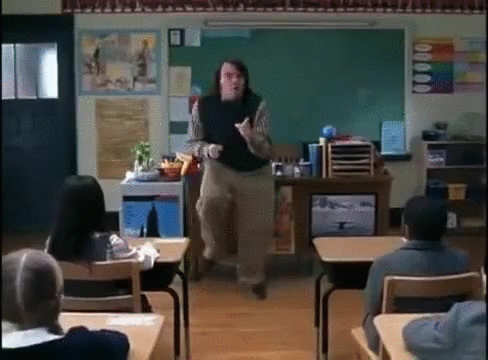 Take the time to visit your favorite professors before graduating and strengthen your ties with them. Reminisce about your favorite lectures, and make sure to hang on to their emails if you want to keep in touch—if you plan on attending graduate school, your undergrad professors can write letters of recommendation for you. Whether you want to snag a letter of rec for grad school or not, teachers instill the best advice in all of us. What could be more enlightening before graduation than hearing some endearing advice from an academic that knows you so well?
4. Attend All Events
In your senior year of college, attend as many events as possible and truly experience and embrace the school spirit. "I made sure to attend every basketball game this past season as a senior. I know I will always remember how awesome the student enthusiasm was at my school," said FSU senior Amanda Miller. Whether you watch the homecoming parade or sit in the stands at a basketball game, take advantage of what your school provides to avoid those graduation blues.
5. Buy as Much School Apparel From your Bookstore ASAP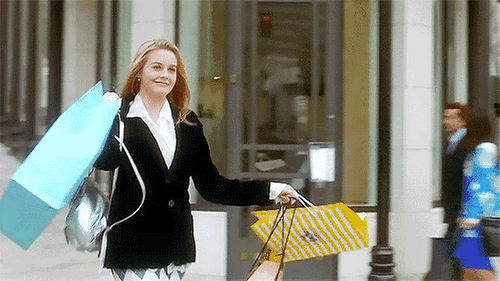 Head to your nearest bookstore and stock up on sweats, tanks and hats immediately. Embracing your school spirit while rocking head-to-toe apparel will surely help ease your graduation sadness. School spirit can easily get you out of your graduation "rut" and instead have you feeling festive, lively and ready for the real world.
6. Plan a Post-Grad Trip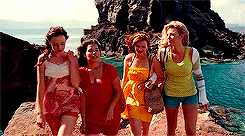 Planning a post-grad trip makes for the perfect entrance into the real world. "I am graduating in less than two months, and I just booked a trip with my three closet college friends to Thailand this upcoming summer. This was definitely one way I avoided the sadness of graduating because I know I have something to look forward to after graduation," said Johnson & Wales senior Nicole Giampietro. Whether you decide to take a gap year or have a job waiting for you after school, a post-grad trip will definitely ease those graduation blues.
7. Hang Out with Your Friends as Much as Possible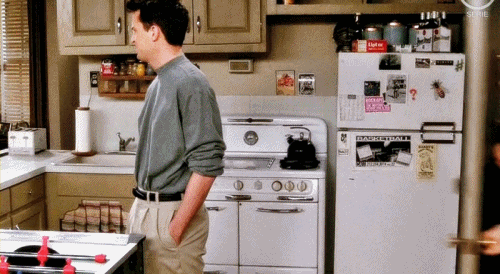 Being able to literally walk across the street to hang out with friends counts as one of college's many perks. When the graduation blues arise, you'll realize that you will no longer be living in close proximity to your besties. "My best friend literally lives down the hall from me in my apartment building and knowing that this is the only time we will ever live that close made me realize how important it is to hang out as much as possible," said FSU senior Sara Levine. Maybe consider spending as much time with your friends as possible and reflect together on all the unforgettable times shared in college.
8. Re-Read Old Papers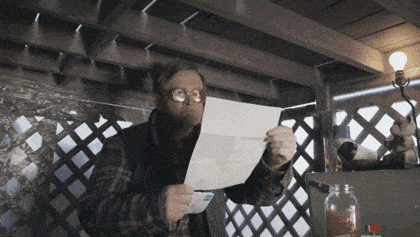 Nothing quite reminds you of college like re-reading your old papers. You knw, the ones full of red marks and scribbles. Whether stored on your computer, or in a pile underneath your desk, make sure to take those papers out and read them over and over (you know, to help the nostalgia). "As an English major and senior in my last semester of college, I felt it was only necessary to read papers written over the years beginning from freshman year to last semester to show how far I progressed in my writing," said Hofstra University senior Marissa Dapolito.
9. Apply to Grad School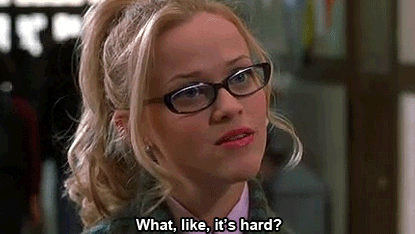 If college served as your strong suit, it may be in your best interest to go back to school Elle Woods style. Law school, business school or a master's program may be calling your name as you struggle to decide what to do post-graduation. To avoid those graduation blues (and stress), start looking into graduate school programs. "During my college career, I realized I wanted to expand my learning by attending a secondary institution. I was just accepted to Boston College's master's program for history in my last semester of college, and because I took the time to apply during school, I am able to avoid the graduation blues entirely," said FSU senior Liesa Abel.
10. Reflect on College & Remember How Awesome It Was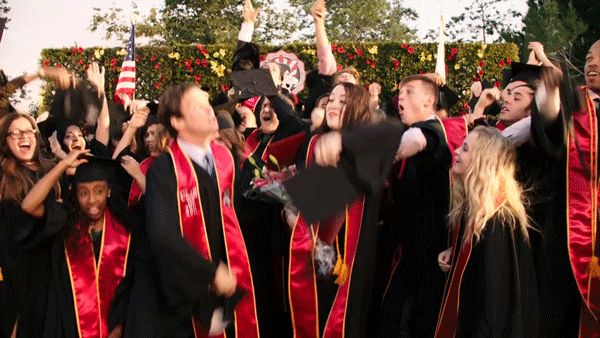 Despite the above methods for coping with the graduation blues, you could still be avoiding the clear realization: Graduation is right around the corner. Instead of avoiding the truth of finishing college, you should be proud of your four years. Embrace the memories of passing college algebra and the time you met your first love. Embrace the fact that you'll be officially walking in a ceremony with your closest friends and receiving a diploma that will be framed in your place forever.
The clock is ticking… Keep reading for the Top 5 Things to Do Before You Graduate
Written by Rima Kikani, junior, English, University of Maryland-Baltimore County
There are some things we all should do before that day comes when we throw our caps in the air and hopefully miss the dean's head. After all the midterms, clubbing and ramen noodles, the undergraduate experience just isn't complete without the following activities. Some are serious, some are fun, and then those others…well you can form your own opinions. So whether you're a physics major at Columbia, or undecided at a small-town college, here's a list of the top five things to do before you put on that gown.
1. Study Abroad
Of the eight semesters of lectures you'll have to bear, spend one in another part of the world. Go hang-gliding over Rio de Janeiro, pass lazy afternoons in the Luxembourg Gardens of Paris, or study archeological ruins in Greece. Whatever your pick, experience the cultures out there, and as UMBC Honors College Director Anna Shields said, "Get a good sense of the diversity beyond America's borders." Because no matter you go, it will be one of the most memorable semesters of your life.
2. Take that one course for fun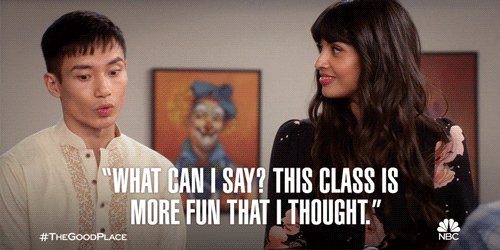 Who's ever heard of a class called "Maple Syrup" or "European Witchcraft"? They're both actual courses offered by Alfred University and Oneonta College, respectively. One of the best parts of being an undergrad is the variety of courses you can choose from, so take one just for fun. Ken Keffer, who teaches "The Art of Walking" at Centre College in Kentucky said, "[In my class,] peaceful walks are an integral part of the curriculum." That general ed requisite or an elective for your major does not count. Take a random class that sounds interesting to you. Enrolling in "Intro to Percussion" may not help you get into grad school, but it might give rise to a new passion.
3. Pull an all-nighter
That's right. Go at least 36 hours without sleeping and see where you end up. Type up the 20-page report on Beowulf that your professor assigned two months ago or shake it down at the Lit Lounge.  Stay up all night, then brag about it. It will become one of those nights you won't forget–and we all need at least one of those. So the next time you plan on hitting Johnnie Walker with your roommates (or cram for a history final), make sure you're awake to see the sunrise.
4. Leave your mark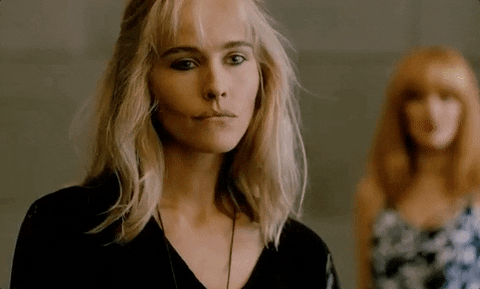 Whether it's spray-painting obscenities in the locker room, carving your name on a tree or creating a new club, that's up to you. Do something people will remember you by. Accomplishment is a part of college. However, achievement does not have to include writing a dissertation. Sabrina Zeger, a Penn State sophomore, made her mark by working with the Auxiliary Police on her campus. "It's the funniest job ever, I think," she says. Have fun with it. Be creative.
5. Thank a professor
Before you leave to make it big in the real world, don't forget those who helped you reach this point. Take the time to thank that one (or more) professor who found the time to make a difference in your college career. Visit that biology department chair one last time or write a grammatically correct thank-you note to the English teacher, and let them know that you appreciated it. Show them that you care; it will go a long way.
Expect to relive these 3 Oh Sh-t Moments Before You Graduate
Written by Caitlin Smith
I've been a student my entire life—it's something I know how to be. In fact, I'd even say I'm pretty darn great at it. Of course, like all students, every few years I was forced to pick up everything and move campuses.
Elementary school to middle school brought the fear of seven different periods with a host of teachers, classrooms and names to remember. Middle school to high school brought the fear of boys, parties and getting into a good college. And don't get me started on my high school to college transition—moving across the country to attend a prestigious institution with a price tag rivaling my parents' combined salaries.
Entering college, I was more than a little terrified. But I knew I was going to be okay. After all, while every transition brought a few "OH SH*T" moments with it, I was simply continuing the trend, moving from one set of classrooms to another. "How hard could that be?" I asked myself. "Pretty darn difficult, actually," I'd reply now. But that's nothing compared with what comes next.
With 17 years of studenting under my belt, I'm a heavyweight champion, always prepared to pull an all-nighter finishing a paper or just hanging out with my friends (leading to another all-nighter later to catch up on the work I procrastinated). But graduating and entering the "real world" felt like an entirely different transition. The fears I faced were entirely new, and I wasn't at all prepared to handle them.
Now that I've survived the transition, here's what I've learned:
1. "It's two weeks from Graduation and I don't have a job."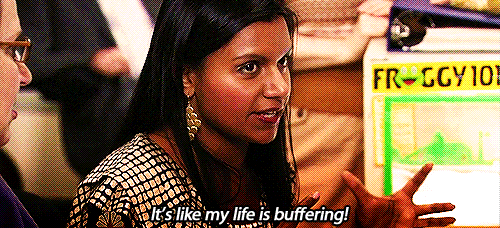 I know this feeling all too well. I sent in dozens of job applications, dolled up for half a dozen job interviews, and was offered two jobs that were so out of my range of skills.  (Seriously—business consulting? I'm a creative writing major!). I turned them down, assuming, "something that fits better will surely come my way." But when that 14-day countdown starts it's like watching the firing squad set up for your execution. I hadn't even started packing, I had no idea what I was going to do with my life, and if I did get a job I had no clue where I'd be living (did I mention that I was two weeks from being kicked out of my campus housing?). But here's the best advice I can give you: BREATHE.
Like, deep freaking breaths. It's going to be okay. Don't give up on yourself. Reformat your cover letter again, send it to a few more employers, and keep at it. If you applied to a job you really want, but never heard anything back, reach out. If you know someone working in the field you want to work in – send an email, make a call, offer to take them out for coffee. The point is, you don't stop trying. I got my job thirteen days before my graduation date. Thirteen. And besides, worst case scenario? You get one final summer vacation back home? It might sound bad, but you'll miss those once you're in the world of 9 to 5s and no vacation time.
2. "When will I see my friends again?"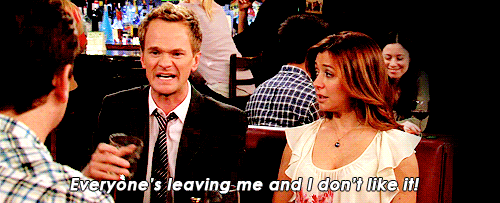 I don't know a single college senior who isn't haunted by this question. It was hard leaving your high school friends, at least, for those of you who went to college far from home like I did. College is a different ballgame entirely. These are the friends you'll keep for the rest of your life, right? So why are you worrying about when you'll see them again? They stuck by you through the ugliest college experiences (hello, all those breakups she sat through and bought you ice cream during)–they're not about to abandon you now. As a college graduate you're mature enough to actually keep in touch with the people you care about. In a world of modern technology, it's easy to pick up a phone, send a text or Skype your friends, no matter where the graduation winds scatter you.
3. "The Last ________."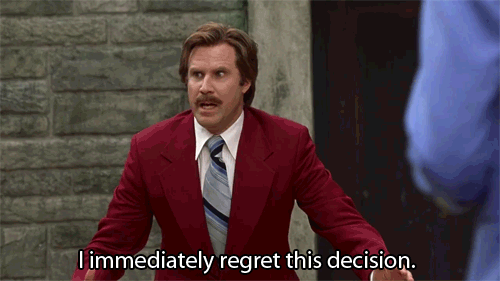 Potentially the worst moments of college life are the ones where you realize that this _______ is the last _______ you'll ever experience. The last coffee in the student union. The last cram session. The last How I Met Your Mother marathon. The last time the Student Association asks for a donation (just kidding, that will never end). The list goes on, and it only gets worse the closer you get to graduation. In the final days on campus every little moment becomes a last—"This is the last day I'll live in this apartment" or "This is the last time my roommate and I will argue about which Game of Thrones character deserves to die next while watching the show together in the middle of the night."
Every second becomes a milestone, and that's no small thing, but the best way to handle all the lasts is to think about all the firsts that are waiting for you. Your first day as a graduate. Your first night in your new apartment. Your first argument with your new roommate over where to hang all those GOT posters. Graduating is full of lasts, but being a graduate is chock-full of firsts.
The best advice my dad gave me before I graduated was this: "Remember, you aren't the first person to go through this, and you won't be the last. It's scary, but all great things are. So breathe, hold your chin up high and don't forget to ask for help. You're graduating from a university with over 1300 seniors—you aren't alone."
*Updated March 31, 2017 by Rima Kikani to include "Top 5 Things to Do Before You Graduate."
*Article updated April 29, 2019 by Caitlin Smith to include "Oh Sh-t Moments Before You Graduate."