The past four years have most likely been nothing but blissful—new friends, interesting classes and the unforgettable Friday nights. How is your college graduation only weeks away? As the graduation blues slowly creep up on you, remember that the next step in your life holds awesome new memories, too (and you can still have some fun on Friday nights). But as your college days dwindle, nearing the day of receiving your diploma, check out these 10 ways to beat those graduation blues.
Not ready to end the best four years of your life? Do these 10 things to beat the college graduation blues.
1. Revisit Your First College Bar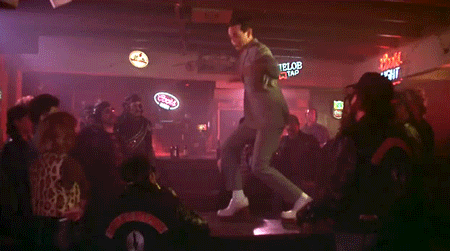 Remember your first Friday night out in college? The memories of walking into the packed bar slowly emerge as nostalgia hits you. "I decided to revisit the first bar I ever went to with the kids from my dorm from freshman year. We all laughed and joked about all the silliness that occurred our freshman year," said Floria State University senior Jordan Brunker. As college comes to a close, it may only be appropriate to repeat that young, naive night during freshman year to avoid those graduation blues.
2. Order Your Cap & Gown Early to Avoid Stress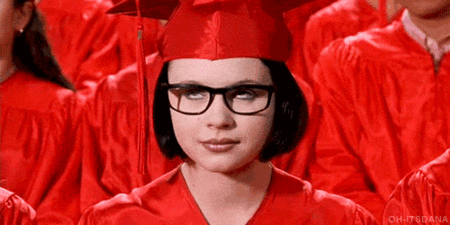 Graduation can be a stressful time…especially the semester prior, as your time will be spent planning the dates your parents should come to town for the ceremony on top of midterms and final exams. "As soon as I could order my cap and gown, I did. Now, I can ease into graduation and worry about other things that are more important such as passing my last Chemistry class ever," said University of Tampa senior Gabby Curtis. In order to enjoy your graduation and avoid those graduation blues, make sure to order your cap and gown early.
3. Visit Your Favorite Professors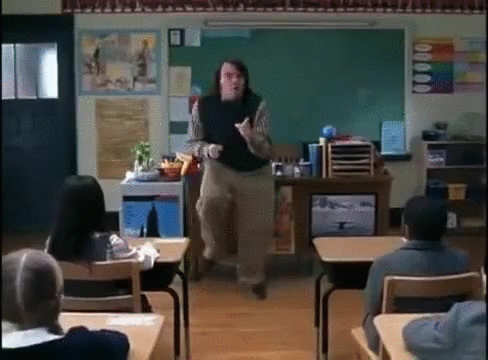 Take the time to visit your favorite professors before graduating and strengthen your ties with them. Reminisce about your favorite lectures, and make sure to hang on to their emails if you want to keep in touch—if you plan on attending graduate school, your undergrad professors can write letters of recommendation for you. Whether you want to snag a letter of rec for grad school or not, teachers instill the best advice in all of us. What could be more enlightening before graduation than hearing some endearing advice from an academic that knows you so well?
4. Attend All Events
In your senior year of college, attend as many events as possible and truly experience and embrace the school spirit. "I made sure to attend every basketball game this past season as a senior. I know I will always remember how awesome the student enthusiasm was at my school," said FSU senior Amanda Miller. Whether you watch the homecoming parade or sit in the stands at a basketball game, take advantage of what your school provides to avoid those graduation blues.
5. Buy as Much School Apparel From your Bookstore ASAP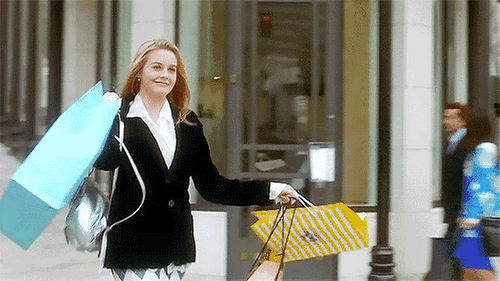 Head to your nearest bookstore and stock up on sweats, tanks and hats immediately. Embracing your school spirit while rocking head-to-toe apparel will surely help ease your graduation sadness. School spirit can easily get you out of your graduation "rut" and instead have you feeling festive, lively and ready for the real world.
6. Plan a Post-Grad Trip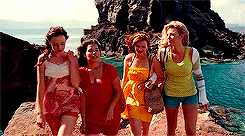 Planning a post-grad trip makes for the perfect entrance into the real world. "I am graduating in less than two months, and I just booked a trip with my three closet college friends to Thailand this upcoming summer. This was definitely one way I avoided the sadness of graduating because I know I have something to look forward to after graduation," said Johnson & Wales senior Nicole Giampietro. Whether you decide to take a gap year or have a job waiting for you after school, a post-grad trip will definitely ease those graduation blues.
7. Hang Out with Your Friends as Much as Possible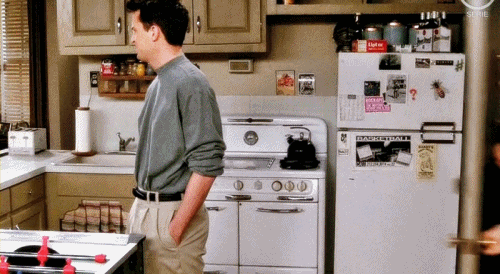 Being able to literally walk across the street to hang out with friends counts as one of college's many perks. When the graduation blues arise, you'll realize that you will no longer be living in close proximity to your besties. "My best friend literally lives down the hall from me in my apartment building and knowing that this is the only time we will ever live that close made me realize how important it is to hang out as much as possible," said FSU senior Sara Levine. Maybe consider spending as much time with your friends as possible and reflect together on all the unforgettable times shared in college.
8. Re-Read Old Papers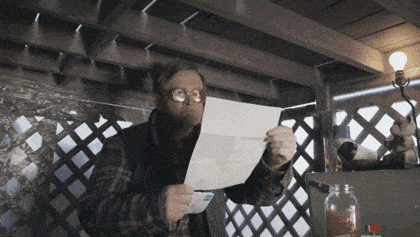 Nothing quite reminds you of college like re-reading your old papers. You knw, the ones full of red marks and scribbles. Whether stored on your computer, or in a pile underneath your desk, make sure to take those papers out and read them over and over (you know, to help the nostalgia). "As an English major and senior in my last semester of college, I felt it was only necessary to read papers written over the years beginning from freshman year to last semester to show how far I progressed in my writing," said Hofstra University senior Marissa Dapolito.
9. Apply to Grad School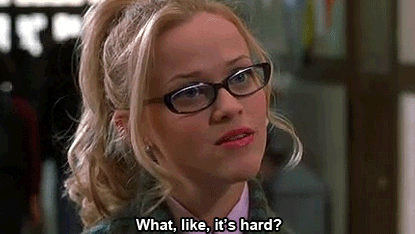 If college served as your strong suit, it may be in your best interest to go back to school Elle Woods style. Law school, business school or a master's program may be calling your name as you struggle to decide what to do post-graduation. To avoid those graduation blues (and stress), start looking into graduate school programs. "During my college career, I realized I wanted to expand my learning by attending a secondary institution. I was just accepted to Boston College's master's program for History in my last semester of college, and because I took the time to apply during school, I am able to avoid the graduation blues entirely," said FSU senior Liesa Abel.
10. Reflect on College & Remember How Awesome It Was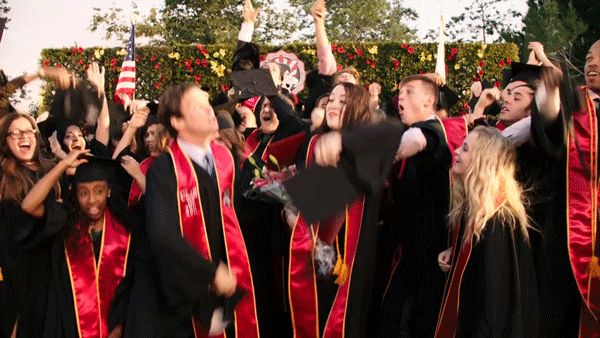 Despite the above methods for coping with the graduation blues, you could still be avoiding the clear realization: Graduation is right around the corner. Instead of avoiding the truth of finishing college, you should be proud of your four years. Embrace the memories of passing college algebra and the time you met your first love. Embrace the fact that you'll be officially walking in a ceremony with your closest friends and receiving a diploma that will be framed in your place forever.