Ah, the struggle of gen-ed classes. Where you take classes in fields unrelated to your major for the sake of becoming a more "well-rounded" student. As if What is the Good Life? ever made any of us more well-rounded. When it comes to choosing gen-ed class and electives, you can discover some classes as interesting as that Netflix series you're currently binging. But for every mythical tale about amazing classes, there's a horror story about a course with exhausting assignments, exasperating professors and dull, dear-god-why-would-anyone-study-this material.
Here are 10 gen-ed classes at UF you should avoid like the plague.
1. First Year Florida (Doesn't count as a gen-ed)
First year Florida (otherwise known as Enhancing the Freshman Experience), does anything but enhance the freshman experience. "It's just a one-credit class, it's not intensive, and it just seems like a waste of time," third-year English major Bella Araujo said. The class reviews subjects like UF traditions and the resources and skills Gators need to succeed, according to the UF Undergraduate Catalog. "If you're more of a self-sufficient student, you really don't need the class," Araujo said. Overall, your time is better spent taking a class that actually counts for some sort of credit.
2. Introduction to World Archeology (Doesn't count as a gen-ed)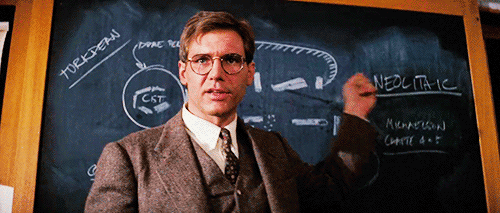 When sophomore Leah Macha walked into her first Introduction to World Archeology lecture to the sound of the Indiana Jones theme song, she expected a fun-filled class. "Two periods later, I was dying in my seat," Macha said. Most of the class requires remembering dates, archeological sites and artifacts said Macha. "I thought it would be lots of fun, but there's so much information, and it's useless information unless you're going to be an archeology major." No matter their major, everyone can share in the pain of enduring a class that they'll never use again. "The two hours of class are the longest two hours of my life, every time," Macha said. If this is what Indiana Jones had to put up with to become an adventurer, then I'm good with skipping this gen-ed class and just watching the adventure on screen.
3. What is the Good Life? (Counts as a humanities credit)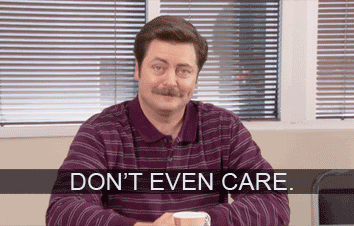 Unfortunately, this gen-ed class is as unavoidable as fliers in Turlington. What is the Good Life?, required for all freshmen, creates bonds among students through mutual suffering. "It was just a waste, to be honest," fourth-year mechanical engineering student Laura Romito said. "You didn't really learn anything. You could have used that time to take classes for your major or explore something that would have been interesting to you, you know?" Romito wishes that What is the Good Life? could have explored topics more relevant to students' majors, like spending a week focusing on topics relevant to engineers.
4. Design Innovation (Counts as a humanities credit)
Fluffy gen-ed classes can give your GPA a boost. However, a so-thought easy class turns out to require more effort than expected. "I regret taking [Design Innovation]," freshman finance major Brian Trupo said. "Although I got an A in it, it was too much effort for the amount of work I had to put in." For Trupo, a ton of reading, online lectures, incredibly specific quiz questions and assignments that he didn't always know how to do (like designing rooms) made this online class too much effort. Before you register for gen-ed classes, do your research and find out how much time you'll actually devote to the class.
5. Principles of Microeconomics (counts as a Social and behavioral science credit)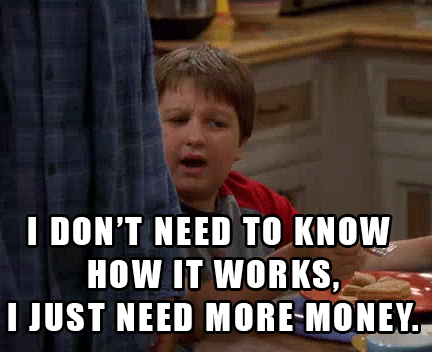 Sometimes you go out of your way to avoid gen-ed classes because the material screams "hell" (looking at you, chemistry). Other times, you can manage the material, but the professor may be the devil himself. According to third-year economics major Kathryn Burns, her professor for Principles of Microeconomics should send anyone unfamiliar with microeconomics running from his Burritos Brothers and Leonardo's obsessed examples. It doesn't help when the professor moves through the material agonizingly slowly. "I have seen my 80-year-old grandfather, who had a bad knee replacement that didn't take, go faster than this man speaks," Burns said. Burns does offer a solution for the ridiculously slow lecture videos: when Canvas doesn't offer the times two speed button on a lecture, type "/?usehtml5=true" onto the end of the video's url and press enter.
6. Social Geography (counts as a Social and behavioral science and diversity credit)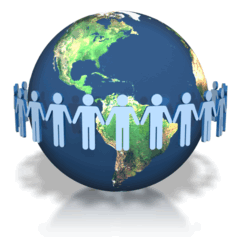 "I thought, hey, this is something I can take that is a little bit different from the typical diversity credit," fourth-year journalism major Ricky Whitely said. Soon though, Whitely and his floormate, who signed up for the gen-ed class with him, regretted their choice. "It's boring as sh-t," Whitely said. "If you go to the lectures, you're probably going to fall asleep." While the professor read verbatim off of his PowerPoint slides, Whitely and his friend combatted the lures of sleep with Pokémon on DS and rounds of hangman.
7. Calculus I (counts as a Mathematics credit)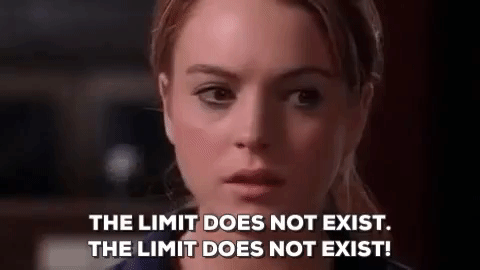 A note to freshman: testing into gen-ed classes doesn't always mean it's really the best fit. Senior microbiology and cell science major Julia McGuinness warns freshmen not to take Calculus I if they lack experience in calculus, even if the math placement test puts them in the class. "Be cognizant and aware of the nature of math classes in college," McGuinness said. McGuinness described college courses as a "whole different ballpark" than what most freshman expect. "These are weed-out classes," McGuinness said. "Don't think that you're automatically going to succeed. They require a lot of effort and stamina to get through them and get an A." If Calculus I is a gen-ed class you have to take, consider taking pre-calculus first.
8. Intro to Chemistry (counts as a Physical science credit)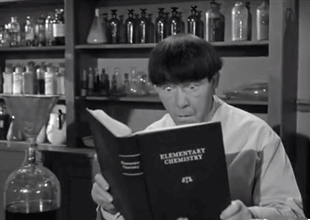 Even an easy A won't make gen-ed classes worth your credit hours and tuition money. Junior zoology major Alexandra Badeaux got dropped into Intro to Chemistry because of the ALEKS placement test. "It was basically $200 of materials plus fees and tuition for them to tell me what an atom is. What is an element? What is an atomic number?" Badeaux said. "It was the most useless piece of garbage there ever was." As a whole, Badeaux would've preferred to learn to sink or swim with general chemistry instead of sitting through this class. "It's an easy A, so there's that, and it's online, so there's also that, but as far as annoyance and usefulness goes, it's not a fun class," Badeaux said. While extremely difficult gen-ed classes cause stress, courses that don't challenge you at all offer their own problems.
9. Chemistry for Engineers I (counts as a Physical science credit)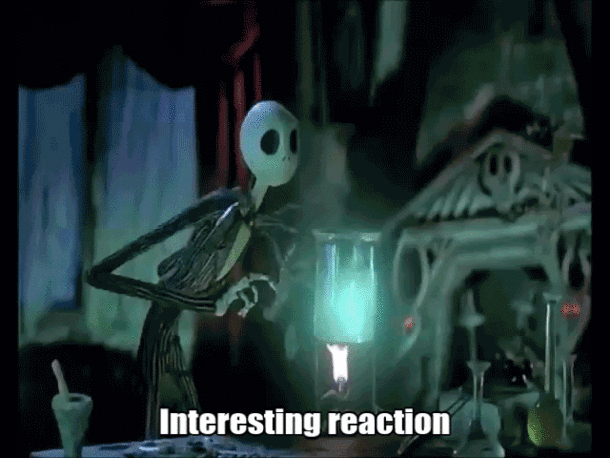 When fourth-year telecommunications major Lawson Nuland took Chemistry for Engineers I his freshman year, the first issue cropped up with the lecture time. "There's no way I'm going to do chemistry at 8:30 a.m.," Nuland said. "I can barely keep my eyes open that early." Everything went downhill from there: most people failed the exams (one of which took place Halloween night), HITT clicker questions required correct answers to grant attendance points and the TA's never knew what was going on. "I wish I had taken another science course that was actually interesting, not that one which was needlessly difficult and a waste of my time," Nuland said. In the end, Nuland said the Chemistry for Engineers students took the same final exam as the gen chem I group anyway, with only a slightly adjusted grading scale to show for it.
10. Physics (counts as a Physical science credit)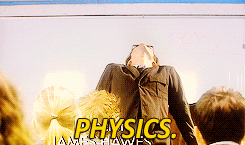 Forces, scalars and vectors, oh my! Physics terrifies any sane student, especially those of us less scientifically inclined. However, at UF, even the STEM majors will warn you off of this gen-ed class. "If physics isn't your pride and joy in the universe, don't take it here," fourth-year materials science and engineering major Maegan Cremer said. "They'll just beat you up." The professors focus on research instead of teaching well, and the lecturers alternate every week, making it difficult for students to learn the two different styles of teaching. To top it all off, the grading scale requires an insane curve; according to Cremer, a 10 out of 20 is considered an A. "You'll get more out of taking physics elsewhere," Cremer said, suggesting Santa Fe or Miami-Dade as good options with more time to learn one-on-one with the professors during gen-ed classes.