The Music City, Honky Tonk-ville, home of live entertainment for spectators 24 hours a day, 7 days a week also offers opportunities to connect with your tree-hugging hippie side. Walking downtown through the buys city streets, take some time to peek down back alleyways, and you'll spot the Great Smoky Mountains in the distance. Nashville may be urban, but the country music capital of the U.S. has so much more to explore. From the vibrant painted gardening of Centennial Park to bike riding through the quaint neighborhoods, you'll never run out of outdoorsy excursions.
Check out these 10 things to do in Nashville for nature-lovers.
1. Relax at Greenhouse Bar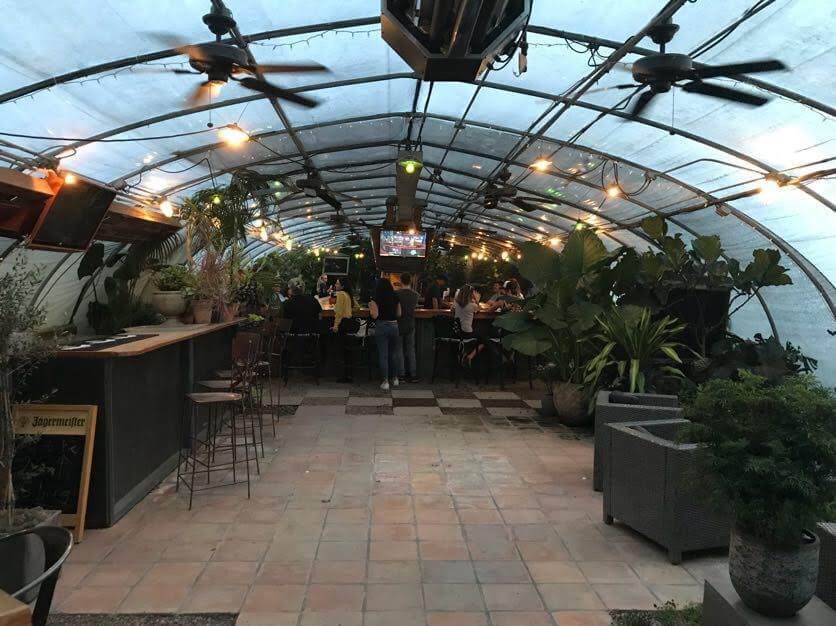 Party alongside your green, leafy friends at this bar built inside an actual greenhouse. Greenhouse Bar, tucked away from the hustle and bustle of the Music City, features a lounging area, a circular bar and outdoor picnic tables all surrounded by creeping vines and about-to-burst blooms. The atmosphere certainly caters to a nature geek, and the drinks immerse you in forestry culture. Try the Pacific Coast Dry Hard Apple Cider with a hint of wild cherries to complete your experience. Don't forget to snap some pics because this spot screams Insta-worthy.
2. Take a Stroll through Centennial Park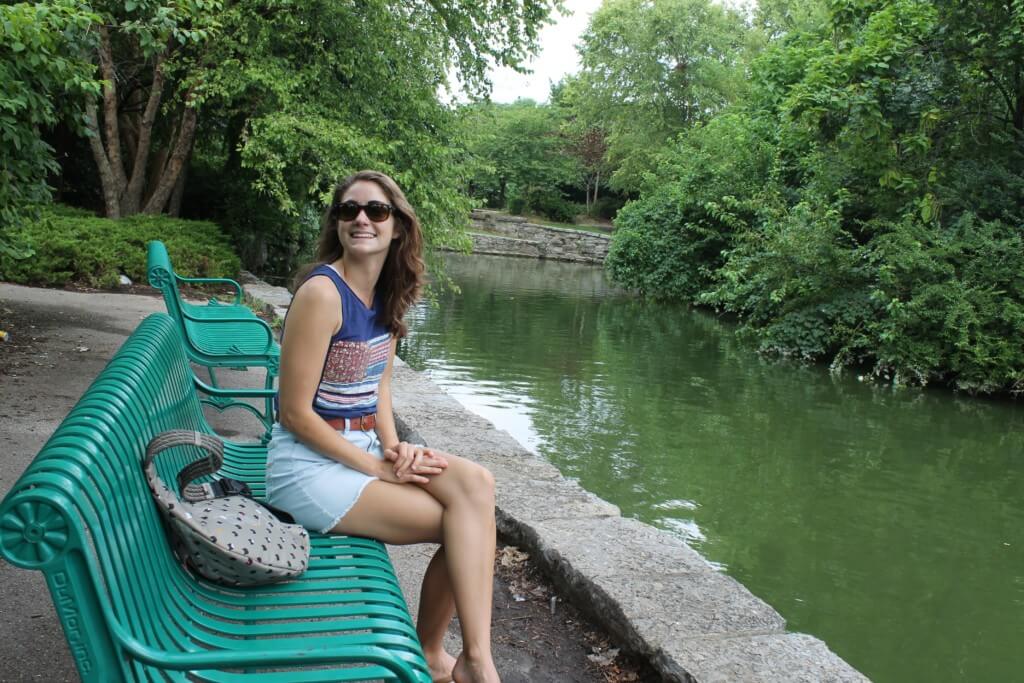 Located next door to the famous (and massive) Parthenon, you can find the best place to run/walk your dog/picnic/nap after a long day exploring the city—Centennial Park. The park offers a mile-long loop around a peaceful pond filled with ducklings and swans. You'll find it lined with gardens that belong on the cover of a Better Homes and Gardens magazine. Choose a bench to sip your morning coffee or find a romantic spot between some bright blossoms to picnic with your sweetheart. Don't forget to stop some passersby to pet their sweet, fluffy pup and ask for local expertise.
3. Hike to Capitol Hill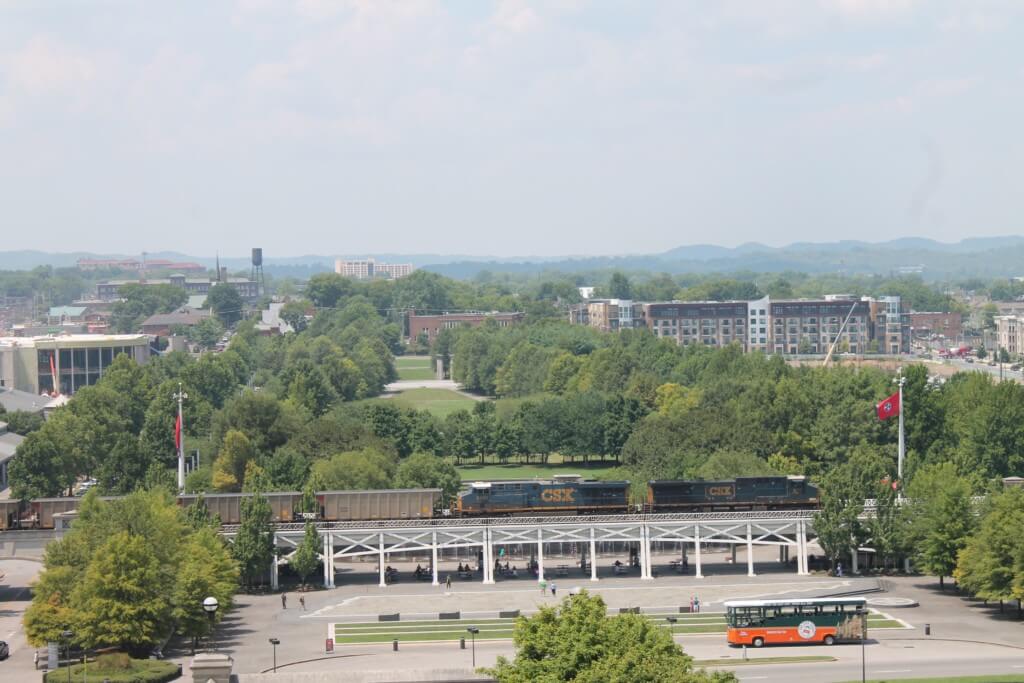 Stroll through the city streets of downtown Nashville to valiantly collapse when you finally reach Capitol Hill. Don't worry, the view will more than meet your expectations. After a tiresome journey uphill for a couple miles, you won't mind planting your booty in the grass to look over the beautiful city from the mountains stretching across the horizon. Take a breather, down some agua and prepare for your next adventure in the southern heat. If you feel up for it, march up the steps of the building to inquire about tours. Learn more about the history of Nashville inside the Tennessee State Capitol beginning at 9 a.m. and wrapping up around 3 p.m.. This city has music, nature and history? What doesn't it have?
4. Walk Through Bicentennial Mall State Park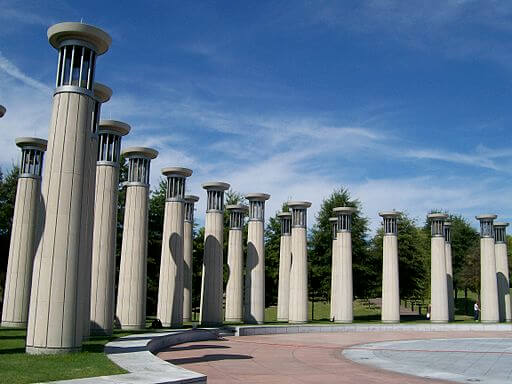 Walk (or roll) down the steep Capitol Hill to check out Bicentennial Park. Watch out for the kiddos splashing through the fountains (or join them as a refreshment). Leisurely stroll between the sky-scraping pillars to the far end of the park where you'll find Nashville's "logo" painted on the brick ground. Make sure to take a picture standing in the center of the blue circular mark with its three white stars and post everywhere social. Your followers will instantly recognize the emblem and turn green with envy that you didn't take them along on your dream trip to Nashville.
5. Bike Down Music Row
Nashville offers public bike rentals with racks located in all the hopping parts of town for only $5 per day. Biking is the best form of transportation: you get the wind blowing through your hair going downhill and the rock-hard calves going up. Start in Belmont's College Town with a cup of Bongo Java coffee in hand and ride through Music Square to the famous Music Row. Be on the look out for Luke Bryan or Miranda Lambert walking into one of the street's numerous recording studios. Don't forget to snap some shots of the guitar sculptures planted on almost every street corner too. You can only find art like this in Nashville.
6. Picnic in Belle Meade Plantation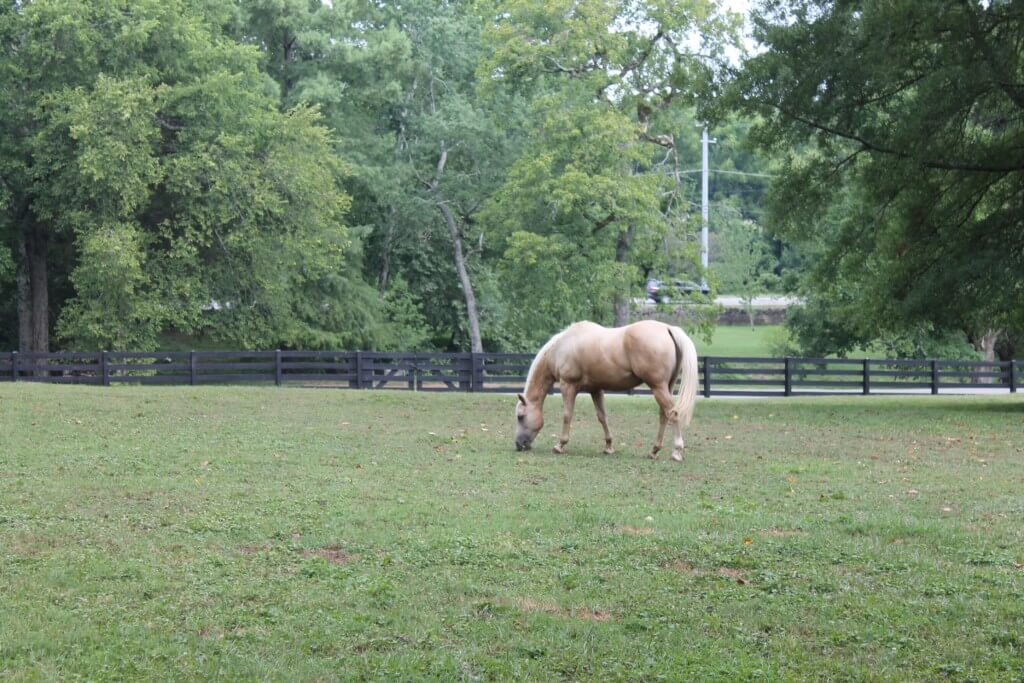 Take a break from the city life and travel 20 minutes to the old Belle Meade Plantation and Winery. Buy a mansion tour ticket for $24 and receive a complementary wine tasting (for all those twenty-fun and older) and access to the Plantation's grounds all day long. Pack a lunch and relax at one of the wooden picnic tables before you roam the grounds to find some vibrant gardens, talk to locals and meet some ponies. After you get your fill of nature by walking through the dirt trails, indulge in some mouthwatering peach ice cream and homemade fudge at the Coop n' Scoop. The Belle Meade Plantation offers great experiences for the nature, history and, more importantly, wine and ice cream lover out there.
7. Walk Over The John Seigenthaler Street Pedestrian Bridge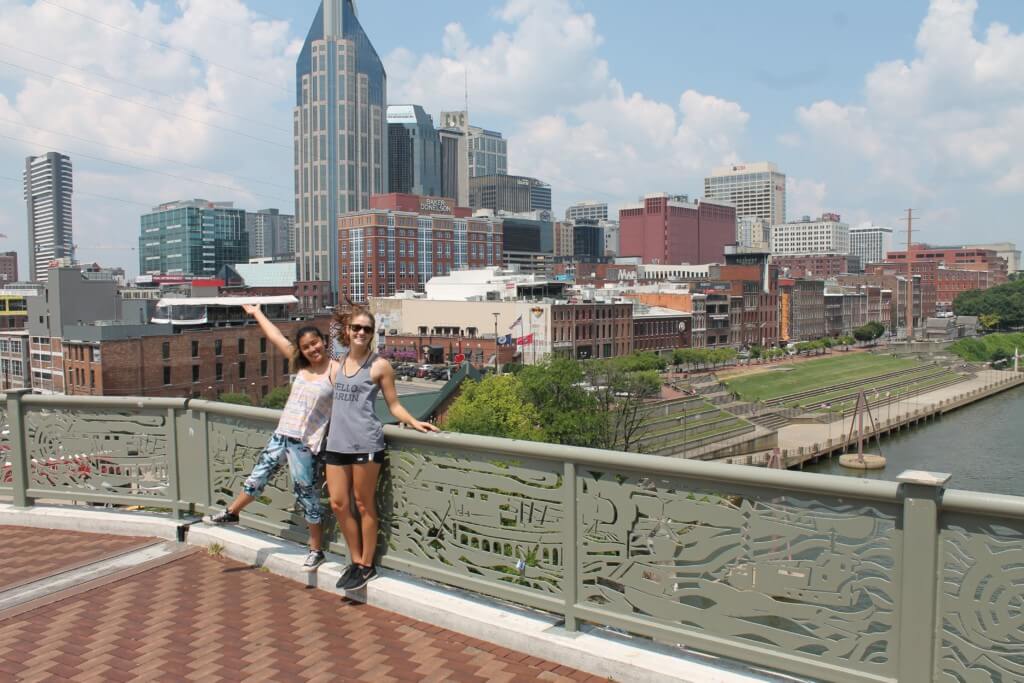 Views for days! Spend at least an hour just taking photos of the beautiful Nashville city skyline and the rushing Cumberland River, running right underneath your feet. The bridge connects downtown Nashville to the quiet, suburban area of East Nashville, starting with the Tennessee Titans Stadium. Art lines the sidewalks and spectators stand in awe, looking over the bridge's railings at the breathtaking city. Hope you brought your professional camera along to take some high quality pics, even though nothing beats the in-person view.
8. Explore Vanderbilt's Campus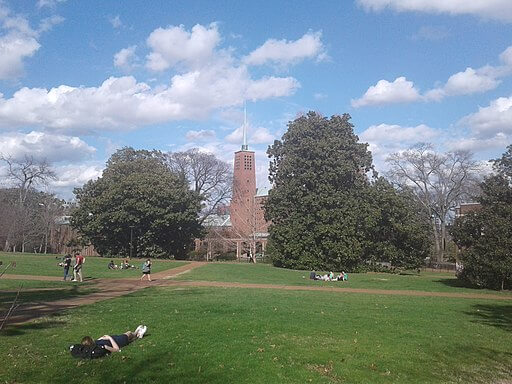 Get lost between the brick structures and stop to study the sculptures crafted by Vandy students and faculty. Digest the beauty these students get to experience just by walking through campus each and every day. The old trees drape over the twisty trails to offer the most comfortable shade on a toasty day. Stop by the Mellow Mushroom right across the street from campus for an indulgent piece of pizza pie and a lively, youthful atmosphere.
9. See a Concert at Ascend Amphitheatre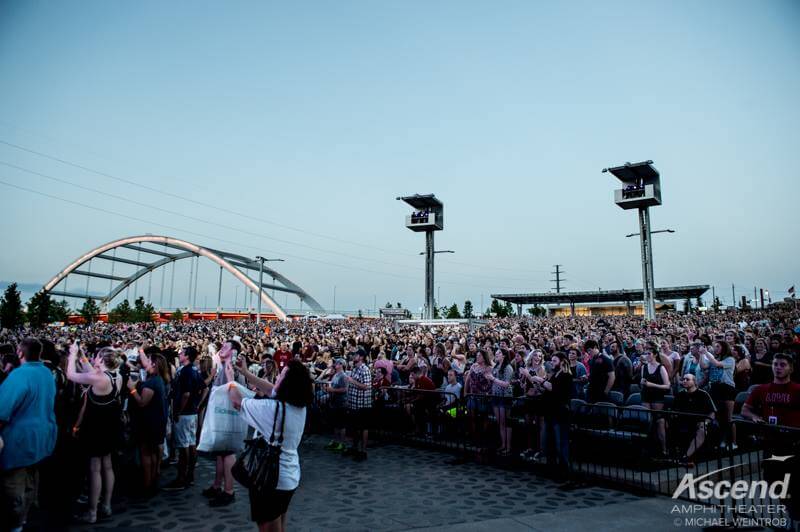 The Music City successfully combines nature and music by its creation of the Ascend Amphitheatre, located inside the Metro Riverfront Park along the Cumberland River. Not only do you get the fresh, open air at this music venue, but also the riverside breeze and vibes. While I visited, Niall Horan of One Direction performed a free concert here that we could hear in downtown, about a mile away. Fan girls packed the place, and energy exploded throughout the city. Contribute to the Nash vibes by popping a beer and bouncing to some live, outdoor tunes.
10. Search for Murals on 12th Avenue South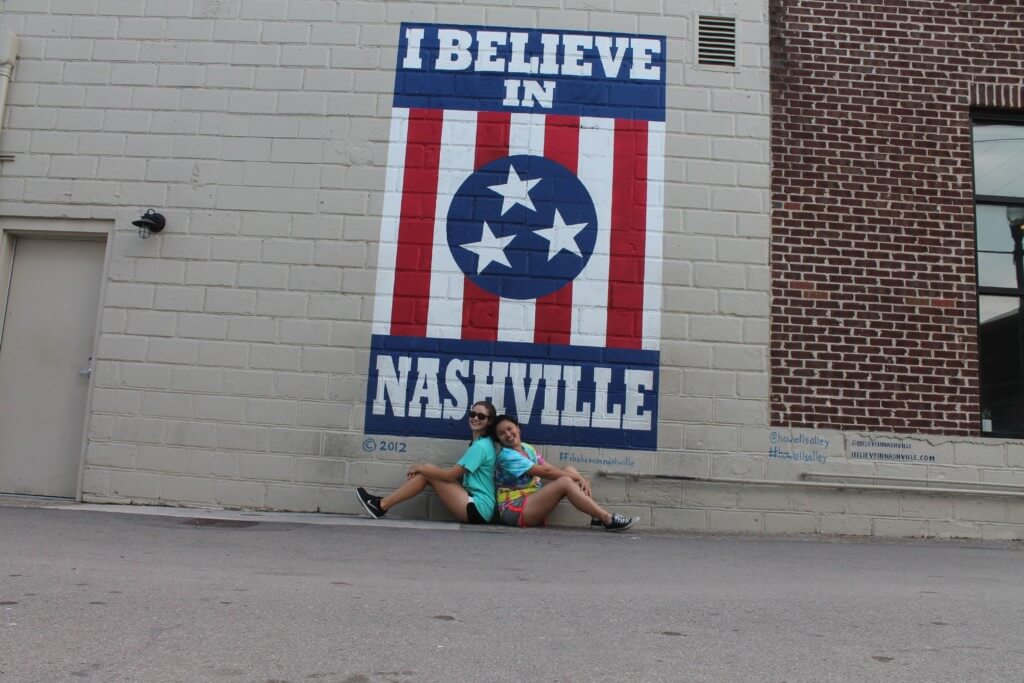 If you ask me, Nashville should also adopt the nickname, "The Art City." Murals occupy the sides of almost every building in sight, especially on 12th Avenue South in the quaint suburban area outside of Belmont University. Realistic portrayals of Nashville and its nature, floral designs, inspiring quotes and Nashville classics known to everyone who calls themselves Insta-addicts occupy the street. Dedicate some time to taking pictures here so you remember all of what makes Nashville so special.