What ever happened to your sexy black lace thong? Looking through your laundry basket you find sweats, sweaters and more sweats. Let's be honest—it's your last semester of college, do you really want it to end this way? Instead of putting on your granny panties, break out the thong, book a wax appointment and stop hiding behind a tree—climb his trunk instead. You need to have some fun before graduation rolls around, even if it means waking up next to a random guy from the bar. Don't worry if you can't remember his name, he probably forgot yours too.
1. Go on a Blind Date
Your friends clearly want you to stop talking about how hot Jamie Dornan's butt looks in 50 Shades of Grey. Blind dates are a gamble; you never know if you'll hit it off and walk down the aisle or run away from a horror movie. "I took this Israeli girl to Bayside to eat kosher food. She kept yelling at me, saying I didn't have a lot of chutzpah. On the second date, I tried to act tough, but it backfired," Florida State University senior Mark* said. "Instead of telling me that I was acting weird, she went to my dad who had originally set us up; it turned out she just wanted to marry me to get a visa." Even if the date goes horribly, at least you get a good story and free food.
2. Hook Up With Someone Who Isn't Your Type
I get it—going for someone new seems scary, but hooking up with only your "type" gets boring and predictable. Instead of bringing home the brown-haired, brown-eyed Cuban guy from Miami for the third time this month, go for the hot blonde guy named Jason in your computer skills class. Who knows, he might hit the right key stroke the first time around.
3. Watch Porn
Why not watch "Two Girls One Cup" on YouTube to see what the fuss was all about? We can learn a lot about the physical aspects of sex by watching porn, but more than anything it makes you feel more comfortable talking about it. FSU junior Marie said, "Porn is like water, a daily necessity and something to satisfy the thirst." Besides, you might learn some new moves you want to experiment with in bed. Better to indulge your whims in college rather than when you're working an office job, where your coworkers are either older than 50 or underaged interns.
4. Have a One Night Stand
Walking out of a fraternity house holding last night's wedges seems embarrassing, especially when the Uber driver witnessing your walk of shame turns out to be a dad who just dropped his kid off at baseball practice. One night stands, however, teach us many things: First, we can always use a night to destress and second, too many shots of Jack Daniels at the club doesn't mean he's not attracted to you. One night stands serve as an equivalent to GRE prep tests—the score doesn't matter, but it gets you one step closer to nailing the results.
5. Step Outside Your Comfort Zone
Maybe you only find pleasure staying home playing 2K with your buddies rather than attempting to pick up girls at the bar. Drunk people, loud music and pop music annoy the s**t out of you, but no girl will magically knock on your door and say, "Do me." Head to the club or ask Sara from your baby bio class to study and chill. If you're already getting it in, for the love of god, try something besides missionary. "Take out everyone's favorite number and hit her with a 69, you'll both be in for a treat," said FSU senior Isaac. If that doesn't work, turn on the showerhead and prepare for the steamiest sex you've ever experienced.
6. Do it Somewhere Besides the Bedroom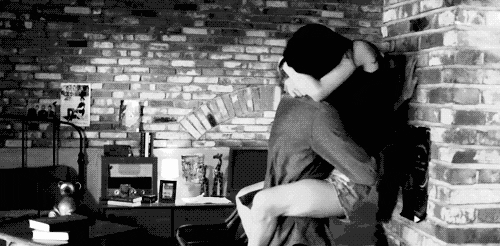 When we rest our heads on a pillow, we revert to three standard positions (you know what they are). Laziness leads to less orgasms. Do it on the floor, on your couch, on a chair, on your desk or even sneak into the football stadium and do it on the bleachers. "I once had sex on a coffee table in my apartment as a sophomore and the other time in the showers at Degraff," FSU junior Max said. "Doing it on the coffee table was spontaneous but eventually my partner and I grew a bit uncomfortable." The rush of knowing you might get caught by your roommate or university security will get the both of you going. I mean seriously, aren't you tired of washing your sheets?
7. Download Tinder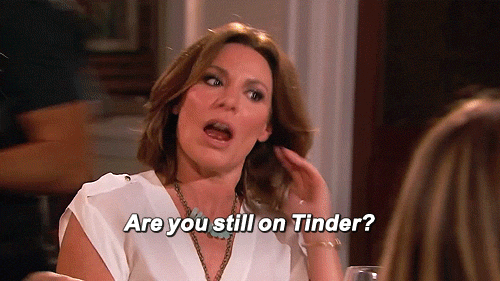 I met my boyfriend on Tinder and for our first date, we ate sushi on his bed and watched The Hunger Games. Downloading Tinder means finding all the men just five miles away who are not only DTF, but also DTD. Tinder equates to ordering porn paper view, except the sex is real and just a right swipe away. We should be grateful—Tinder blessed us with tons of easily accessible FWB rather than resorting to hitting on your best guy friend and risking a friendship.
8. Go to a Strip Club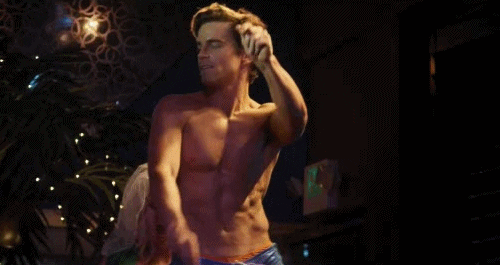 Don't get offended every time your boyfriend and his buddies hit up the strip club for boy's night out. Your boyfriend figures his buddies need a little action too. If you really want to know how it feels to get a lap dance (or better yet, learn to give one), go to the strip club. "My friend and I hit up the bar once with our best guy friends and I think we had more fun than them," Florida International University student Juliette said. "The girls kept grinding their asses on us and we learned by the end of the night that not all strip clubs are like the movies." Your boyfriend will appreciate your effort, and his boys will dub you the coolest girlfriend ever.
9. Play Sexy Board Games
If your college stories don't start with, "Once, this girl took off her bra during a naked version of Card's Against Humanity…" you clearly didn't do college the right way. Strip poker makes three hours of playing poker bearable. Even if you don't know how to play, at least you can laugh at your friend John's red boxers with little pandas on them. Try it with Twister—you never know, it might place you in 69 position.
10. Skinny Dip
Don't write this last one off just because you don't have a beach or pool near you—many campuses feature fountains available for a midnight swim. Skinny dipping eliminates the awkward 30 seconds it takes for a guy to unclip your bra. FSU junior Maggie Bibb said, "I love feeling the freedom…[skinny dipping] is indescribably amazing." Make things easier for him by skipping a few minutes of the undressing game. Plus, hooking up in the middle of the night allows you enjoy your sexcapade without worrying he'll get a good look at you naked. It's a win-win.