After touring over almost 20 schools my senior year, applying to 10 and attending countless accepted student days, I narrowed my college choice down to two schools. One school a three-hour drive away gave me a nice scholarship; the other hailed all the way across the country. I didn't go the easy route—once I clicked accept to attend The University of San Diego, I realized my life would change.
But I didn't realize my future would be full of so much more change than I anticipated. As I wrap up my first year in the Golden State in SoCal, I don't recognize the excited girl that sat on a plane anxiously awaiting her dream. I traded the snow and farmland of Lancaster, Pennsylvania, for the beaches and sunny weather of San Diego, California.
Here's what I learned 2,636 miles from home.
1. Everyone is very interested that you're from out of state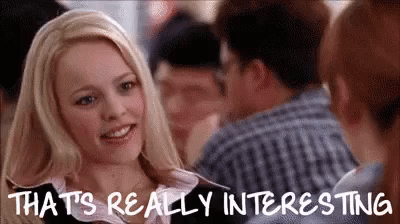 Hearing "You are going where?" or "Wow! That is so far away" always got really tiring when everyone and their mother asked where you would attend college in the fall. I thought it would stop once I stepped onto campus. That, my friend, was just the beginning. All the California natives loved the idea that I come from Amish country. "Is it really cold there?" and "Are you Amish?" soon replaced all the other questions. I learned to laugh it off and smile. You should too.
2. Homesickness is VERY real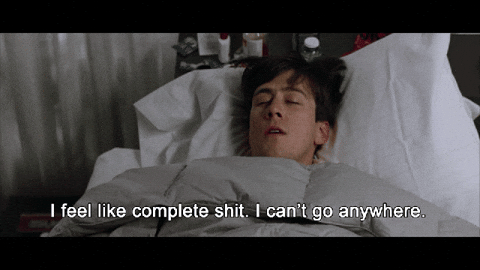 No matter where you go, far from or near to home, homesickness will set in at some point—brutally. For me, weekends would come where I would sit in bed and swipe through pictures of my cats and little brother doing stupid dance videos. When I FaceTimed my mom and she answered with my dad, I cried happy tears. She can vouch for me that I sobbed. However, I would rather cope with homesickness at the beach than somewhere else I didn't really enjoy—like freezing my ass off in the keystone state.
3. You Aren't the Only One Experiencing Change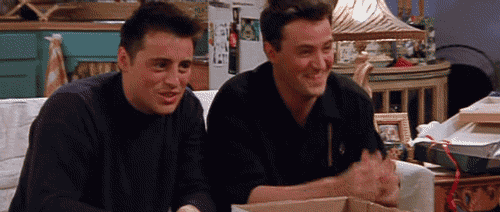 As a 19-year-old, moving across the country might top the list of the scariest things you've done. Most kids at my high school stayed in-state for college, or at least on the east coast. Only one other student and I committed to a school on the west coast. No one I knew understood what I had to go through, which frustrated me a lot. Yet once I got to orientation at USD, I realized many people came from across the country just like me. I met people who came from the east coast—from PA or other states—and even outside of the U.S. That helped me find peace within myself. I could do this because everyone else was too.
4. High School Friends Probably Won't Come Visit You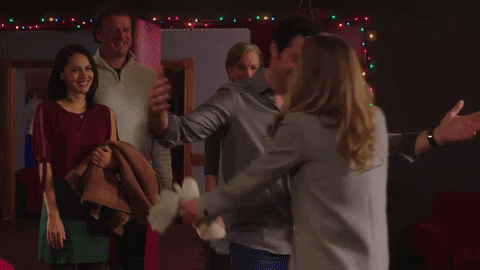 After spending four or more years with the same group of friends, breaking apart for college seems unbearable. When I broke the news to my friends I decided to attend USD, they answered me with hugs, screams and constant promises of how they planned on visiting. At first, I was thrilled with the idea that my high school BFFs planned on coming to soak up the sun with me in California. After those idealist promises, I learned that our spring breaks don't line up. On top of that, if tickets to fly across the country are expensive for my parents, imagine how it would affect a college student's bank account. Even though I know my bestie won't come visit me anytime soon, seeing each other over breaks and gossiping over the phone will be something we laugh about one day.
5. Holidays have a new meaning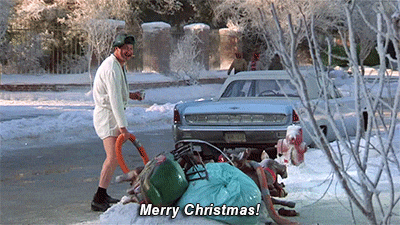 Holidays spark cheer in everyone. My younger self never understood the true meaning of holidays until I packed up and left for college. The time I spent on holidays eating a lot of food without anyone judging me and opening presents didn't really matter anymore. Now I realize that when people said holidays revolve around family, they spoke the truth. I didn't get to go home and see my mom and dad for Thanksgiving. The first Thanksgiving without family in my life opened my heart to why holidays should be spent with your family. You can't receive a better gift than to sit and watch overrated Christmas movies with the loved ones on the couch.
6. Everything is a lot more exciting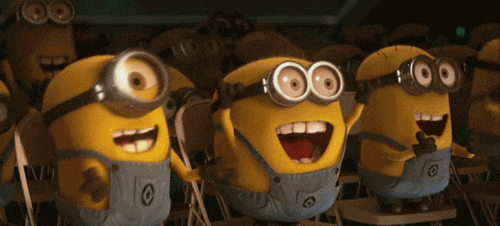 Only moving into college compares to the stress of applying for college. When you move across the country, things get even more stressful. However, let's not forget how excited you will feel going to college in the first place. The excitement of living on your own, making new friends and taking some pretty cool classes totally trumps the anxiety. The fact I got to explore a whole new city in a new state took my experience to the next level. The new adventure led me to some awesome places in San Diego, likes Pirates Cove hidden away in the cliffs and Pacific Beach's Mad Beet, the best acai bowl spot in the area.
7. Your Friends are Your Family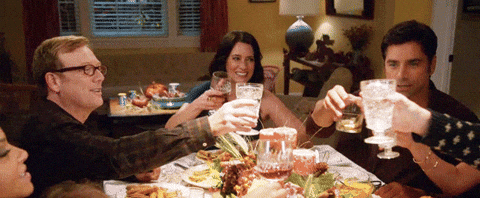 College blurs the line between family and friends. When you attend school so far from anything familair, you look for people to replace those you left behind. However, as your university slowly morphs into a second home, your friends (that you spend your Friday nights playing Super Mario Smash Bros with) become your new family. They will never replace your family where you grew up but they become the ones you go to when times get rough with a serious case of homesickness or just failing a test.
8. Growing Up in the Cold Doesn't Mean Anything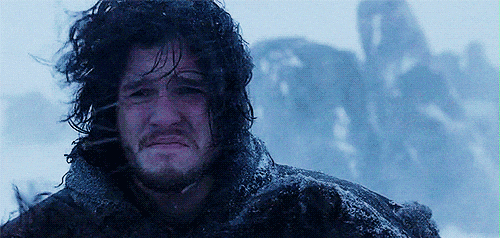 Traveling to California during the cold Pennsylvania January my senior year of high school obviously made me a happy camper. I got to escape the snow and plummeting temperature for the beach and a nice average temperature of 70 degrees. My father and I made fun of those people who bundled themselves up in pants and sweat shirts in the beautiful weather while we were in shorts. However, you get weak very fast. I can't tell you how many times I told my mom I bundled up in jeans and a sweatshirt because the chilly wind was just too much. So much for my 10 plus years as a slave to the snow. I forgot about that really fast.
9. Southern California is an Experience in itself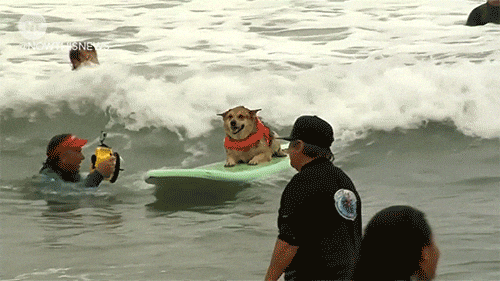 No matter where you go to school, you will find the world outside of your campus might seem extremely different than home. For me, Southern California always meant a place that filmed movies and housed some big ballers and cool celebrities on reality television. But if you look past that glitz and glamour, Southern California can offer you so much more. I went on a retreat in the Ramona desert. I also get to explore both the city of San Diego and the beautiful nature trails in Torrey Pines overlooking the ocean. All of these places really seem new and going across the country helped me appreciate the different beauty the west coast offers.
10. You really don't need help doing the dishes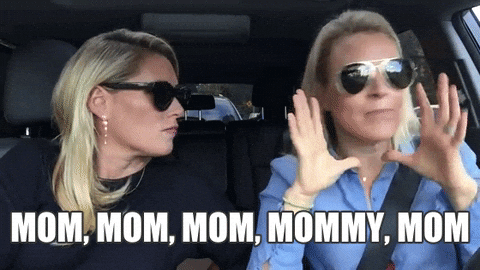 Throughout high school, I always got a lot of help. My mom helped me with everything she could, from laundry to rides to friends' houses. I will always have so much appreciation for everything she did for me. Except now I do everything for myself. At first, I called her constantly for advice on how to clean or do laundry. But now, I realize I can do everything for myself. After my mom stopped answering or gave me crap for always asking, I tried to do it all for myself. And surprisingly, I didn't end up dead and figured out how much detergent to put in the washing machine. This newfound independence makes me who I am and I wouldn't change it for the world.