With 2012 coming to an end, and since we all survived the "end of the world", it's always fun to look back and do a recap of all the naughty things celebrities have done in the past year. From break-ups to make-ups, 2012 has had its share of sexy scandals.
10) Taylor Swift and her many relationships
Taylor Swift is famous for her upbeat and catchy hits about her relationships and is infamous for all the men she has dated – Joe Jonas, John Mayer and then some. This year alone, she's been with three different guys including 30-year-old Eddie Redmayne, 18-year-old Conor Kennedy and currently 19-year-old Harry Styles from One Direction. I'm sure there'll be some new songs in the New Year to tell us how those breakups went.
9) Kate Middleton's Nude Photos
While vacationing in her private Chateau in France with Prince William, photos of Middleton were taken while she was sunbathing…nude. The photographers snapped her putting her bikini top back on when her breasts were clearly visible. Soon after, another magazine printed pictures of her without bottoms. Middleton was mortified and the Royal Family decided to sue the magazines that printed pictures of what was supposed to be a private and relaxing moment for the royal couple, not a peep show.
8) Â Kim Kardashian and Kanye West Started dating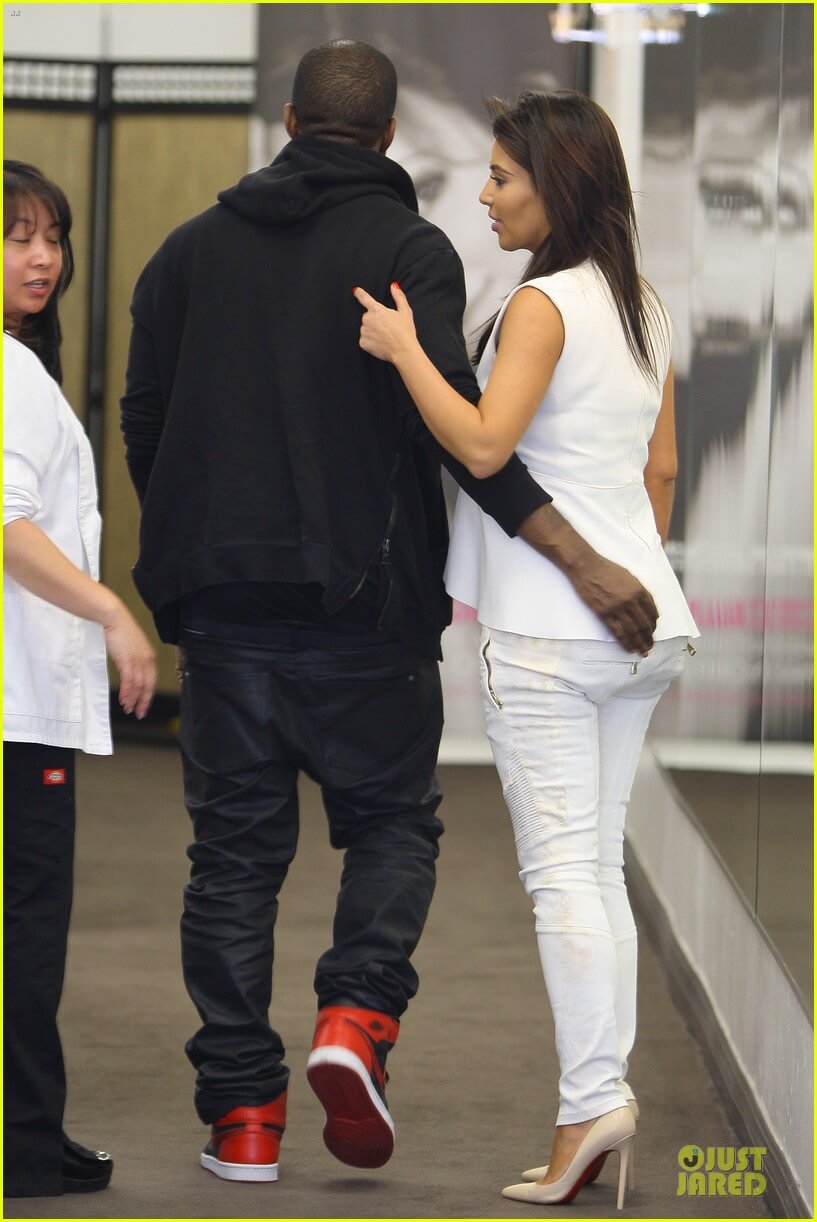 "And I'll admit, I had fell in love with Kim around the same time she had fell in love with him." Quoted from Kanye's song 'Cold', it raised eyebrows if Kim was cheating on her husband with Kanye. It was big news when Kanye and Kim got together not too long after her divorce with Kris Humphries. Kanye even got Kim a whole new wardrobe after making her throw out most of her whole closet. Let's see if this one will actually last.
7) Suzy Favor Hamilton's Escort Job
Suzy Favor Hamilton is a three-time Olympian and was one of the best middle-distance runners from the early 1990s to 2000. After retiring, she became a real estate agent and motivational speaker and is also a mother and wife. It came as a huge surprise when this year Favor Hamilton admitted to also working for $600-an-hour for an escort service in major cities including Chicago and Los Angeles because of depression. Admitting it was a huge mistake, she takes full responsibility and is seeking help for her depression that doesn't include taking her clothes off.
6) Rumors about John Travolta's Sexuality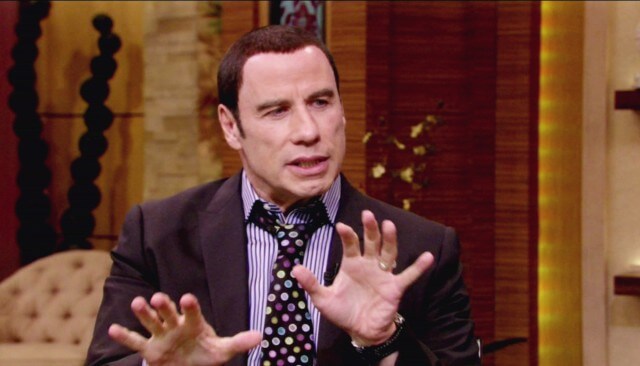 A former pilot for the Grease star, Doug Gotterba, came out claiming that he and Travolta used to have a secret relationship while working together. Travolta's attorney, Marty Singer, says that the claims against Travolta are untrue and that the lawsuit is "ridiculous" because Gotterba signed a confidentiality agreement. However, this isn't the first time Travolta, a family man with a wife and child, has been accused of being gay. Earlier this year, he was the target of three sexual assault suits by masseurs and has denied all accusations.
5) Rush Limbaugh Called a Student a Slut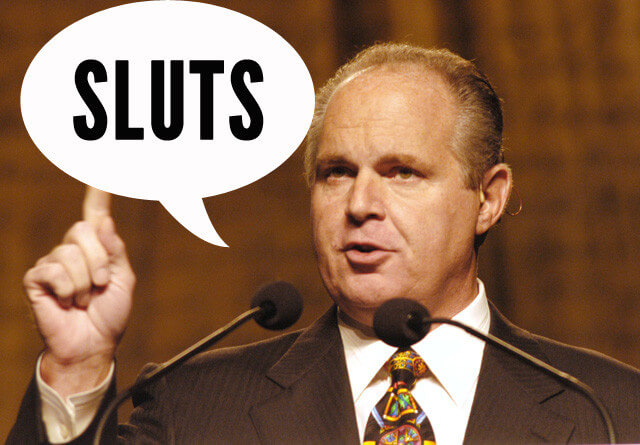 Talk show host Rush Limbaugh lashed out and called a Georgetown law student a "slut" and "prostitute" after she spoke out about her support for women to have access to birth control. In a later show, Limbaugh elaborated about the situation but offered no apology. The law student however got recognition from President Obama and appeared on several talk shows. Looks like in the New Year Limbaugh might have to look for a new job.
4) Selena Gomez and Justin Bieber Broke Up
Gomez and Bieber split after rumors that Bieber was flirting with Victoria Secret models backstage during the VS show. Supposedly, Gomez has had jealousy issues for a long time and according to hollywoodlife.com, a source stated that Selena has issues with Beiber fans. but who could blame her with all those 'beliebers' and after that incident of a fan claiming to be pregnant with Bieber's child? After being spotted in restaurants together after the split it looks like they are trying to work things out and look past the secret text messages and blatant flirting.
3) Chris Brown and Rihanna Got back together
When Chris Brown beat Rihanna back in '09, everyone was happy that Rihanna left him. But after 'Birthday Cake' was released, everyone had the same question in mind: "Are they getting back together?" Well after pictures got put up on Instagram and Twitter of Rihanna and Brown looking like more than just friends, it has been confirmed. The couple found love in a hopeless place and are back together.
2) Katie Holmes and Tom Cruise are Getting Divorced
When Homes filed for divorce with Cruise, it came as a surprise to everyone; even Cruise. There have been rumors saying that she left because of Cruise's controlling manners and his ties to Scientology. What a relief! This wasn't the only thing that came up with these two, though. After the split in June, they met up in December to discuss their only child, Suri. According to Star magazine, the two met up and ended up "sleeping together", and also made plans to spend Christmas together at Tom's mountain getaway. Has Holmes completely got away, or is she getting sucked back into this relationship?
1) Kristen Stewart caught cheating on Robert Pattinson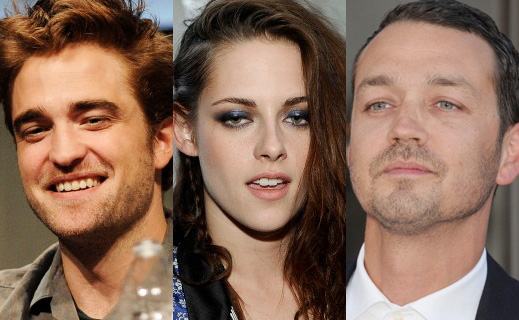 Kristen and Robert have been the 'it' couple on and off the screen of the Twilight saga since 2008. In 2011, Stewart began filming Snow White and the Huntsman and worked closely with director Rupert Sanders; a little too close. This year, caught by paparazzi, Stewart and Sanders were photographed in the act. Stewart apologized and Pattinson was left heartbroken. Not too long after, Pattinson went to close friend, Reese Witherspoon, for comfort. Pattinson and Stewart may be patching things up, but who knows if it's for real or if it was to promote the last movie of the Twilight Saga.
Photos taken from bubblenews.com, justjared.com, usatoday.com, crushable.com, mirror.co.uk, snarketi.com and latimes.com