Netflix dominates college students' leisure time, leaving good old-fashioned books by the wayside. Perhaps college students don't want to read books in their free time because school already bogs them down with dense reading. Regardless, tons of great summer books pertinent to college students' lives exist. Today's movies and TV shows characterize college as a giant four-year party, but these books nail the intricacies of college life, like unrequited love, feelings of inadequacy and much more. Why don't you go read one?
1. White Noise by Don Delillo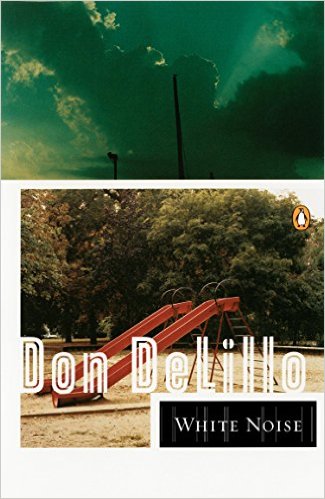 Jack Gladney teaches Hitler Studies at a college named The-College-On-The-Hill, but his subpar German makes him feel hopelessly insecure. The second and third parts of the novel deliver the wildest and best remembered scenes, but the first act, chronicling Jack's everyday life at home and at the university, offers a brutal and hilarious satire on academia. "This is hands down one of the funniest books I've ever read and funny in a way that makes you think," said Stanford freshman political science major Matt Nissen. Granted, your professor probably won't act as bizarre as the one in Delillo's demented postmodern masterpiece, but this book gets it right—from the professor who believes in aliens to the professor who adamantly insists he's 105, there are definitely some quirky people out there in academia.
2. Corrections by Jonathon Franzen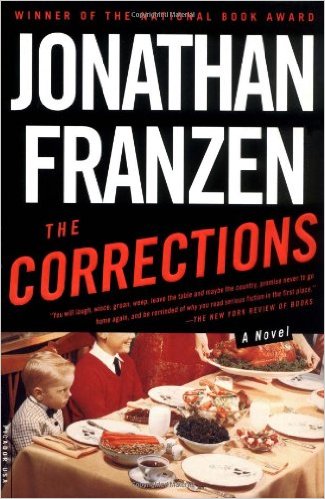 The novel explores arguably the most dysfunctional family ever, with one character in particular sticking out from the crowd. Chip is an ultra pretentious college professor who resigns after having a relationship with one of his students. At the end of the school year, Chip argues in class with his student/lover who calls him out on his BS. The scene puts professor and student on the same playing field, which is a breath of fresh air, considering professors can seem larger than life.
3. Hamlet by William Shakespeare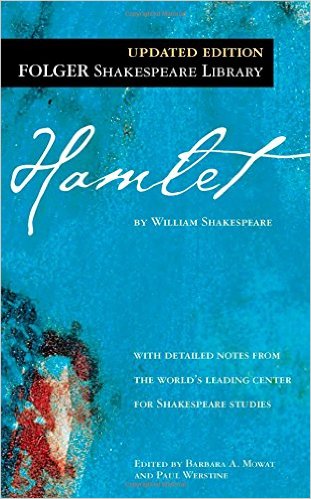 The prince of Denmark wish-washes between avenging his dad and feeling the hots for mom, and ends up staying put and hitting the books at Wittenburg College. That's right, Hamlet is a college student looking for motivation just like us. "Hamlet is the best thing I read in college. He's your typical angsty teen that doesn't want to do anything," said UC Berkeley political science junior Max Seltzer. When faced with the looming need to study in the midst of a deep Netflix binge we often ask ourselves the question, "To be or not to be?"
4. Pnin by Vladimir Nabokov
Nabokov has written some pretty creepy books, but this one surprisingly evades his traditional eeriness. In this book, it seems as if the narrator sets out to get his own character, an adorable professor named Pnin. The professor constantly misplaces things and forgets important events, overall an idiot savant. It's a hilarious tale rife with all of Nabokov's trademarks, including self-awareness and butterflies. While many college professors deliver brilliant lectures and publish insightful work, often times they botch the seemingly simple things, like working a PowerPoint presentation or remembering students' names. If Pnin, the absent minded professor, taught at my school, I'd totally take his class.
5. This Side of Paradise by F. Scott Fitzgerald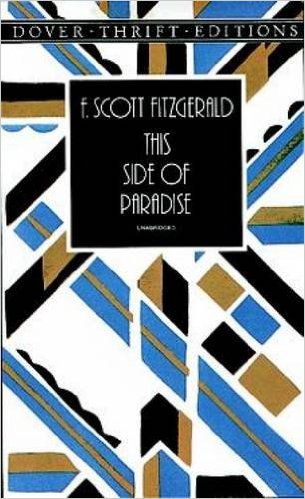 Fitzgerald, known best for The Great Gatsby, wrote a bunch of other great books (probably better than Gatsby) that flew under the radar, including this gem. The protagonist, Amory, attends Princeton, where his love interests dominate his life. College students are young, horny and bounce around from one love interest to another like a pinball. What may seem like eternal love at first often reveals itself as a fleeting puppy crush. Much like Armory, we get caught up in the college game of love, leaving schoolwork in the back of our minds.
6. Demian by Herman Hesse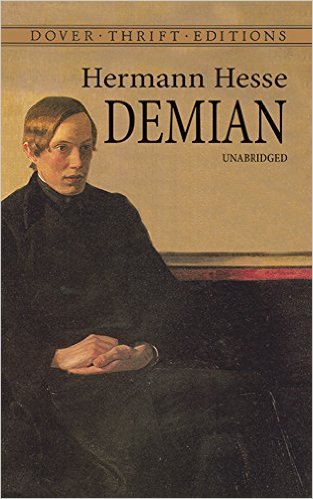 Herman Hesse is the undisputed master of the Bildungsroman, or coming of age novel, with Demian as his very best. Heavily inspired by Carl Jung, the novel explores a boy's discovery of self, with some help from his titular friend, culminating with his initiation into adulthood. Along the way, the protagonist picks up lessons from humankind's most influential thinkers, many of which you'll probably read in college. "I remember reading this in high school. It's pretty much a intro guide to everything you'll learn in college," said UC Berkeley senior political science major Rex Escobar. Towards the end, in the book's most poignant scene, the narrator walks through his college town and feels a disconnect between the material taught at school and the "herd mentality" of college students who shirk their analytical thinking from the classroom when it comes to their social life in order to conform.
7. Never Let Me Go by Kazuo Ishiguro
Ishiguro's science fiction novel details the lives of three "donors" (clones bred for organ donation) throughout their time at school. When the clones turn about college age, they leave the boarding school to live in the Cottages, dorm-like housing offering an independent living situation with friends. The relationships change between the childhood friends as they become college-age adults and start living in the cottages. "Relationships in college are way more mature. I feel my time in college housing was sort of like the Cottages. It definitely wasn't kiddy stuff anymore," said UC Berkeley sophomore chemical engineering major Ramiro Rojas.
8. Wonder Boys by Michael Chabon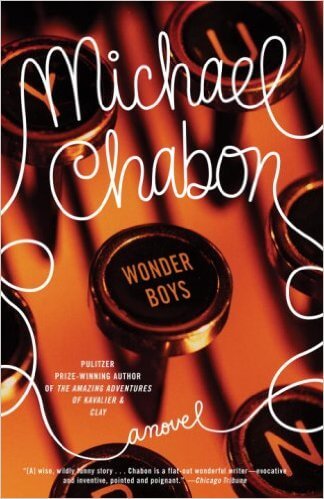 This hilarious book nails the hopelessness in writer's block. Professor Grady Tripp struggles to write a second book years after the release of his first hit book. Meanwhile, a student protégé bests him with a superb novel of his own. The tale reminds us that, while it seems impossible, professors are also humans and make mistakes. After you check out the book, watch the great movie adaptation, starring Michael Douglas and Tobey Maguire.
9. Less Than Zero by Bret Easton Ellis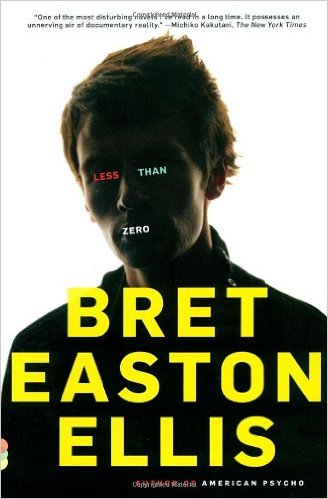 Sex, drugs and money run rampant throughout the American Psycho author's debut novel. Ellis wrote Less Than Zero as a college student at Bennington, where he ran into kids with a lot of money, artistic aspirations, a habit for drugs and a sexual appetite. It really captures the emptiness in hedonistic college partying. "The book shows how young people only care about hedonistic pleasure and not about the welfare of anyone or anything. It's really depressing. Now, not at all college students are like that, but you'll definitely meet some that belong in a Bret Easton Ellis book," said Cal Poly junior civil engineering major Brendan Abrams.
10. I am Charlotte Simmons by Tom Wolfe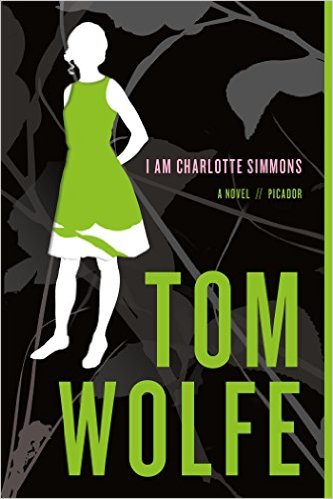 Wolfe interviewed students at University of North Carolina, University of Florida, University of Pennsylvania, Duke, Stanford and University of Michigan for a realistic college novel about student Charlotte Simmons at the fictional Dupont University. It's basically a nonfiction book by one of the greatest journalists alive, so college life gets a spot on accurate depiction based on real experiences, especially regarding campus sex culture and social politics. Also, look out for a fictionalized version of a former Duke basketball player and now Clippers guard. He's not hard to miss.