Everybody needs a pick-me-up. When midterms, homework and internship rejections kick you around, a gift (even a planned one) makes it all feel better. Subscription boxes have reignited the gift-giving world, and college students can't get enough of them. Here's how it works: In the same way you subscribe to email lists, you can subscribe to themed boxes with makeup, clothes or food—and have them delivered weekly, biweekly or monthly. They get rid of a trip to the store, and college students need every second they can get. Also, who doesn't love getting gifts?
These 10 subscription boxes will make college more bearable for students everywhere.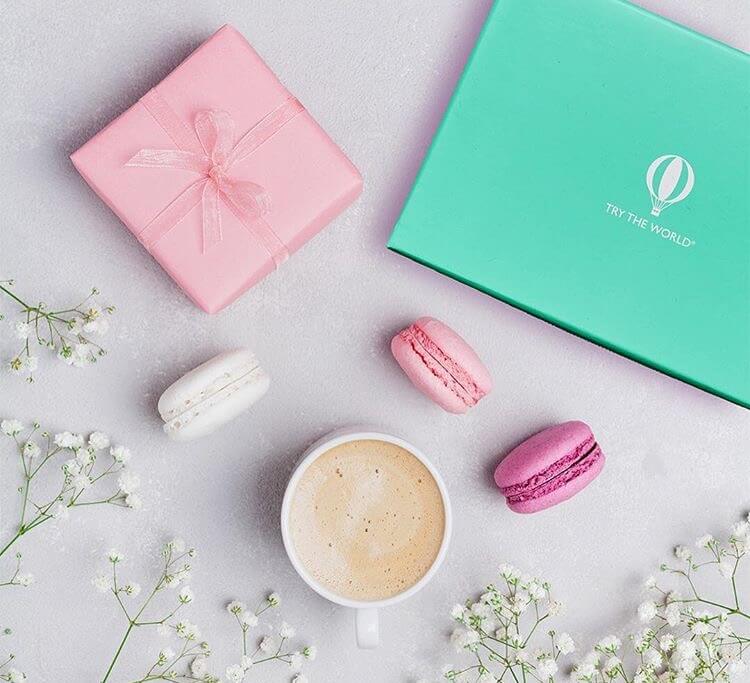 Try the World excels as a bimonthly food subscription box that sends authentic gourmet foods from different countries. Everybody wants food that reminds them of cultures they enjoy, especially their own. Whether you're from China, Chile or Czechoslovakia, these boxes can satisfy every preference. Some international students may even want to explore outside their country's cuisines, making this box the perfect gift. "I want a box that would send me different meals from different countries, definitely," said University of California, Los Angeles freshman Shawn Hsu, an international student from China. Is your stomach growling yet?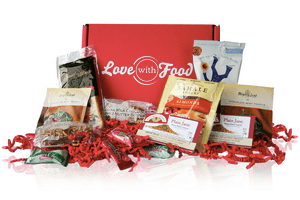 If you've ever wanted to get sweets that taste better than a Snickers, this box does the job for you. Taste some fresh graham crackers, biscotti, salted caramel brownie brittle, brownie batter and cheddar pepper popcorn every week for that never-ending sweet tooth. And don't fear if you can't eat food with gluten. With their gluten-free box, you can get delicious treats and snacks and feel great about it. At only $10 per box, with some of that going to fight child hunger, you can satisfy your stomach and soul at the same time. Talk about a win-win situation.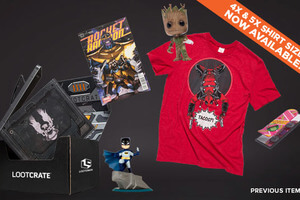 For your "geeky" or "nerdy" college friend that takes pride in their fandoms, Loot Crate is the perfect box. I assure you that every proud, anime-loving, comic-book-acquiring student, whether he or she is a freshman or graduate student, will love this gift. "If they made subscription boxes with videos games, that is what I would get for my friends because they just love them so much," said University of Denver freshman Hunter Damm. "Or maybe one with random fandom items because they love all of the nerdy things like "World of Warcraft," Mario, Supernatural, Disney and just all of the different fandoms." This subscription box contains items from Adventure Time, Marvel Universe, The Walking Dead or My Little Pony. Need I say more?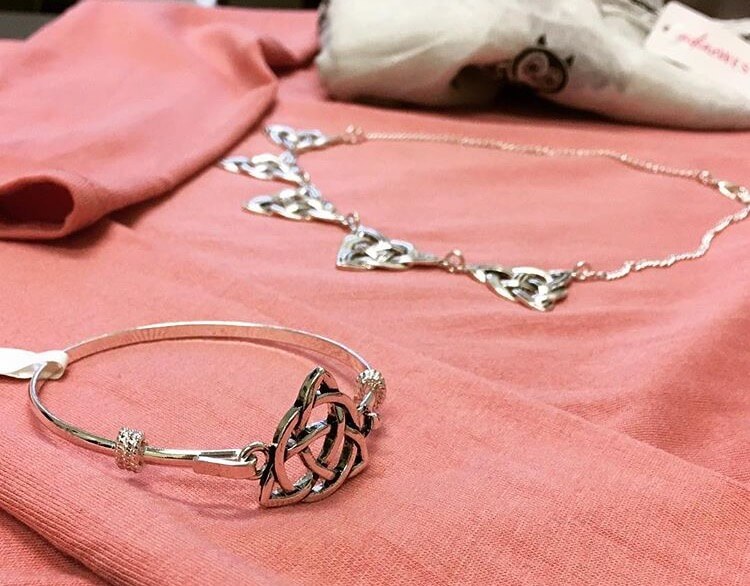 How many times have you looked in that closet and thought "I guess I can wear that tonight" or "I mean this should go together pretty well…." College students in a rush need perfect clothes and accessories when there's no time to head to the mall. "My perfect box would have stationary and accessories, but also it would definitely need bracelets, charms and necklaces," said UCLA sophomore Sasicha Peechapol. With options less than $10 per box, Nadine West makes clothing easy, and because they arrive weekly, you don't have to worry about repeatedly wearing the same thing. Look fabulous in your flowing top and trendy, sleek earrings while fooling your friends that you have your college life together.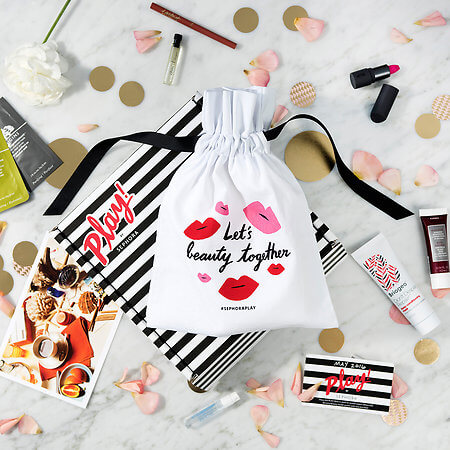 Half the time, college students find themselves stuck in their rooms studying in pajamas with no makeup on, Cheeto fingers and snack crumbs on their upper lip. The other times, they want to get glammed up, but sometimes don't have the right stuff to get it done. This box—at $10 a month—comes with samples of different products and even a showcase perfume. Get this for any student who goes on dates, to frat parties, to clubs or even just wants to glam up a bit. With the endless amount of choices, she can rock a new look every night.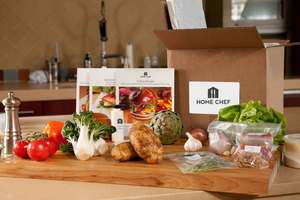 What college student doesn't want to eat some home-cooked meals? Delivering fresh ingredients and recipes serves as a perfect alternative to mailing complete cooked meals. This weekly meal kit delivers fresh foods along with 30-minute recipes. You can even send it with recipes from home. For an international student, this serves as the ideal care package. "I'd want Indian food and snacks—or anything that I used to eat as a kid," said UCLA junior Kinshuk Sen, an international student from India. With Home Chef, international students like Sen can get as close to a home-cooked meal as they can get. Now that's one way to get rid of homesickness.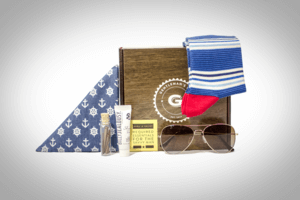 Special occasions sneak up on students in college every time. Sometimes, a pair of khakis or a nice button-down feels like a must (such as during rush). Whether you need to rush to a brunch date or a nice end-of-year dinner with your boys, this box ensures you'll look good enough to impress your date and not embarrass your bros. Gentleman's Box provides every essential for young professionals in college trying to look good and impress. We see a nice job interview or date night in your future.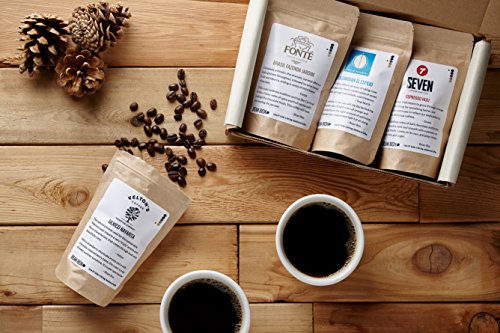 Goodbye Starbucks, hello Bean Box. Every month Bean Box handpicks four gourmet coffees from Seattle's top small-batch roasters. They provide an experience with a wide variety of single origin coffees and artfully-crafted blends. Every bean box has a half-bound of coffee blends, an artisan blend and a stronger blend for midterms and finals. They're freshly roasted too. If you brought a Keurig to college, choose this for your perfect subscription box. You'll never have to leave your dorm for top-quality coffee ever again. So ditch that Starbucks app and keep that money in your wallet, because Bean Box satisfies your caffeine fix for less.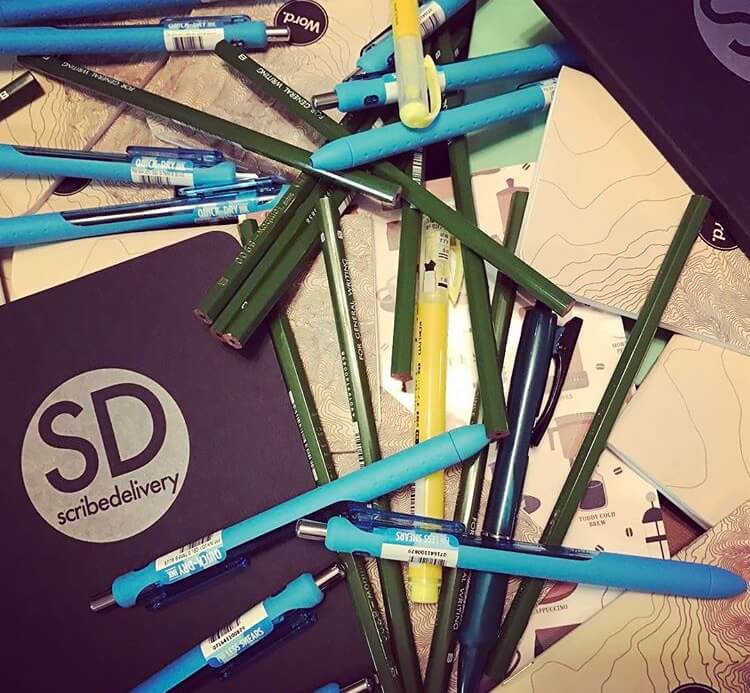 Do you keep a journal? Do you keep a diary? Creative and artsy students everywhere love to get their ideas and thoughts onto paper. Even if you don't have dreams of being a New York Times bestselling author, writing acts as a catharsis for college kids everywhere. SCRIBEdelivery, committed to creativity and community, sends you a themed box every month. An intimate writing experience is central for a devout writer. "As an English minor, writing is my favorite pastime. I always choose elegant pens. I love a nice leather-bound journal because it enhances the experience," said UCLA senior Ashely Hope. This box includes pens, notebooks and items designed to inspire you to write. Who knows, you might be writing your future bestsellers in SCRIBEdelivery's journals.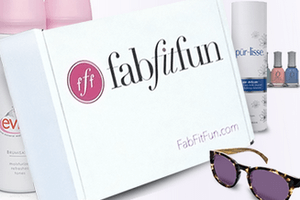 For the chic, trendy college girl, FabFitFun VIP box screams perfection. One box came with minty green nail polish, lightweight conditioning cream, a sea muddy cleaning bar, a necklace, a mineral peel and butter body cream. Honestly what sounds better than that? I swear this box had to have been enormous, but, regardless, it seems amazing for stylish girls obsessed with the latest beauty products and fashionable accessories. Your college student will feel so superbly spoiled. What girl doesn't want to feel like a beauty blogger who gets new products every week? They'll never have to go to the mall during the semester, which will also save your wallet in the long run.