After moping inside for the past few months, college students spend their days dreaming of the moment they can leave their house again safely. But why not dream bigger while we're bored? If anything, COVID-19 made me appreciate the ability to travel and eager to do so again.
Check out the top ten travel programs to plan your next big adventure, whether to study, intern, volunteer, or simply explore abroad.
1. BUNAC
BUNAC abroad programs include intern, work, combo and volunteer programs. Internships last one to six months, depending on the location. BUNAC offers professional internships in Britain, Ireland, Spain, Canada, Australia or New Zealand. BUNAC has varying levels of accommodation, depending on how much help the student wants. They offer an ultimate placement package to intern abroad where BUNAC organizes travel arrangements for the student and finds them an internship in a field of choice. BUNAC also offers an essential package in which the student secures their own internship and accommodations but BUNAC helps them obtain a visa.
Offered in any city in Australia or in Auckland, New Zealand, this unique intern and work program costs $1250 and $925, respectively. Participants work 20 hours a week as unpaid interns and part-time for pay in hospitality, retail, sales, customer service or office work. BUNAC also offers work only programs in Australia, Canada, New Zealand or Ireland. As in the internship program, work program participants can opt for an ultimate program which provides accommodation assistance, job placement services, bank account and sim card set up and other orientation and social events for participants, entirely preparing them to work abroad. Participants can also choose the essential package instead which gives the participant resources to set up their work abroad themselves.
Explore the sand dunes of Ninety Mile beach, the mud-pools of Rotura and the glaciers of the Southern Alps while working in New Zealand. In Australia, participate in ultimate water sports like white water rafting or scuba diving or enjoy the city life of Perth, Sydney or Melbourne during the work abroad experience. As a part of STA travel group, BUNAC receives discounts on student flights, making travel slightly cheaper for participants.
2. The Intern Group
The Intern Group offers international, domestic and remote internships. Program destinations range over 15 countries in Europe, North America, Asia, Australia, Latin America and Africa. Internships last anywhere from four to 24 weeks. The Intern Group provides pre-internship preparation such as an assessment of students' strengths and weaknesses, training throughout the internship to ensure students get the most out of their experience and post-internship career coaching to help participants market their internship to employers.
88% of Intern Group interns find graduate-level employment within 3 months of completing the program. The Intern Group also has a network of 3,000+ host organizations around the world to connect students to internships. "Lots of applicants have preconceived ideas about Colombia, but they always leave the program with a changed mind," said Kirstie Weston, head of marketing for the Intern Group. "Medellin is a beautiful and innovative city with the world's happiest locals and a relatively low cost of living." Medellin is known as the "city of eternal spring" for its beautiful scenery and temperate climate. While there, participants can hike to see the world's tallest palm trees, the forests of the Amazon, and the amazing biodiversity. Its leadership in innovation, technology and business make Colombia the perfect place to intern abroad.
The cost of the programs varies by location and time. For example, a six-week internship in Barcelona costs $4,672, while a six-week internship in Colombia costs $3,629. A 24-week internship in Chile costs $11,193, while a 24-week internship in Hong Kong costs $15,553. The cost does not include visa fees, flights, insurance, or daily food and drink; however, the company offers financial aid through need-based grants and scholarships. The Intern Group strives towards the goal of eventually meeting 100% of participants' financial need to remove the financial barrier between students and an abroad experience.
3. International Education of Students (IES ABROAD)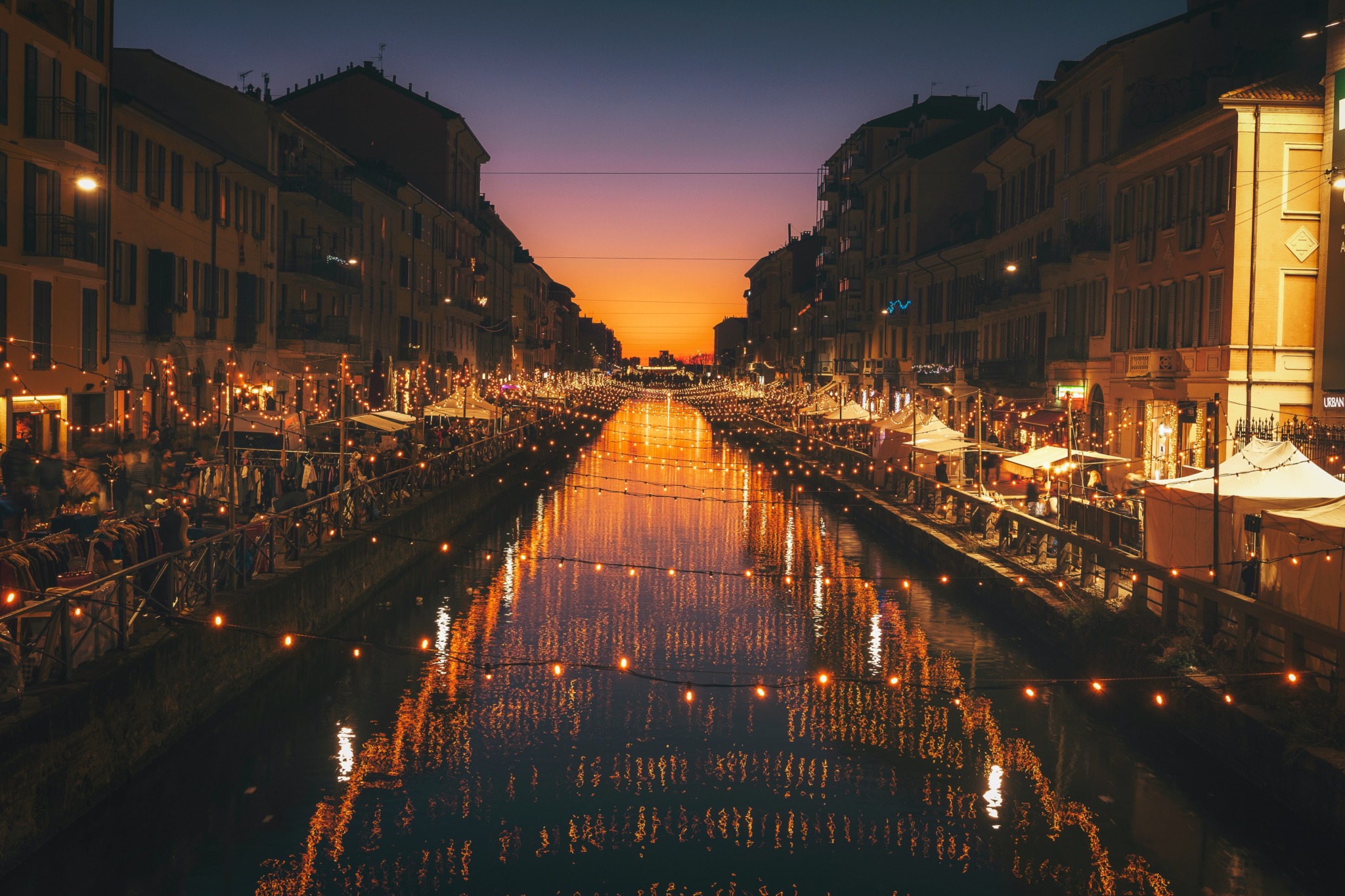 IES has 135 programs in 34 locations. IES offers an internship-only program and a study abroad program with the option to add on an internship experience or a service-learning placement. The program guarantees placement in a field of choice, along with pre-departure advising, on-site orientation, an internship seminar, language course and cultural events. Students can also enroll in a for-credit seminar that puts their internship into professional and cultural contexts for no extra cost. The service-learning placement combines coursework with volunteer work and engagement in the local culture.
IES' study abroad in Milan program offers a service-learning placement opportunity focusing on the immigration crisis. Students can take a service-learning course that places students in a volunteer position in the Immigration Service of the Comune di Milano. While there, students learn about the refugee crisis from both an administrative and a human viewpoint and work directly with migrants at a refugee camp.
IES believes in a student-first approach. As a not for profit company, IES directs any surplus revenue towards scholarship aid. As a part of their commitment to ensuring equal access to study abroad for underrepresented students, IES was the first study abroad company to launch a diversity-in-education initiative. The cost of semester-length programs falls between $16,000 and $20,000, depending on the program, not including visa and airfare costs. Fees cover guaranteed housing, optional field trips, and health and safety support. IES also offers need-based aid, scholarships, and grants.
4. Academic Programs International (API)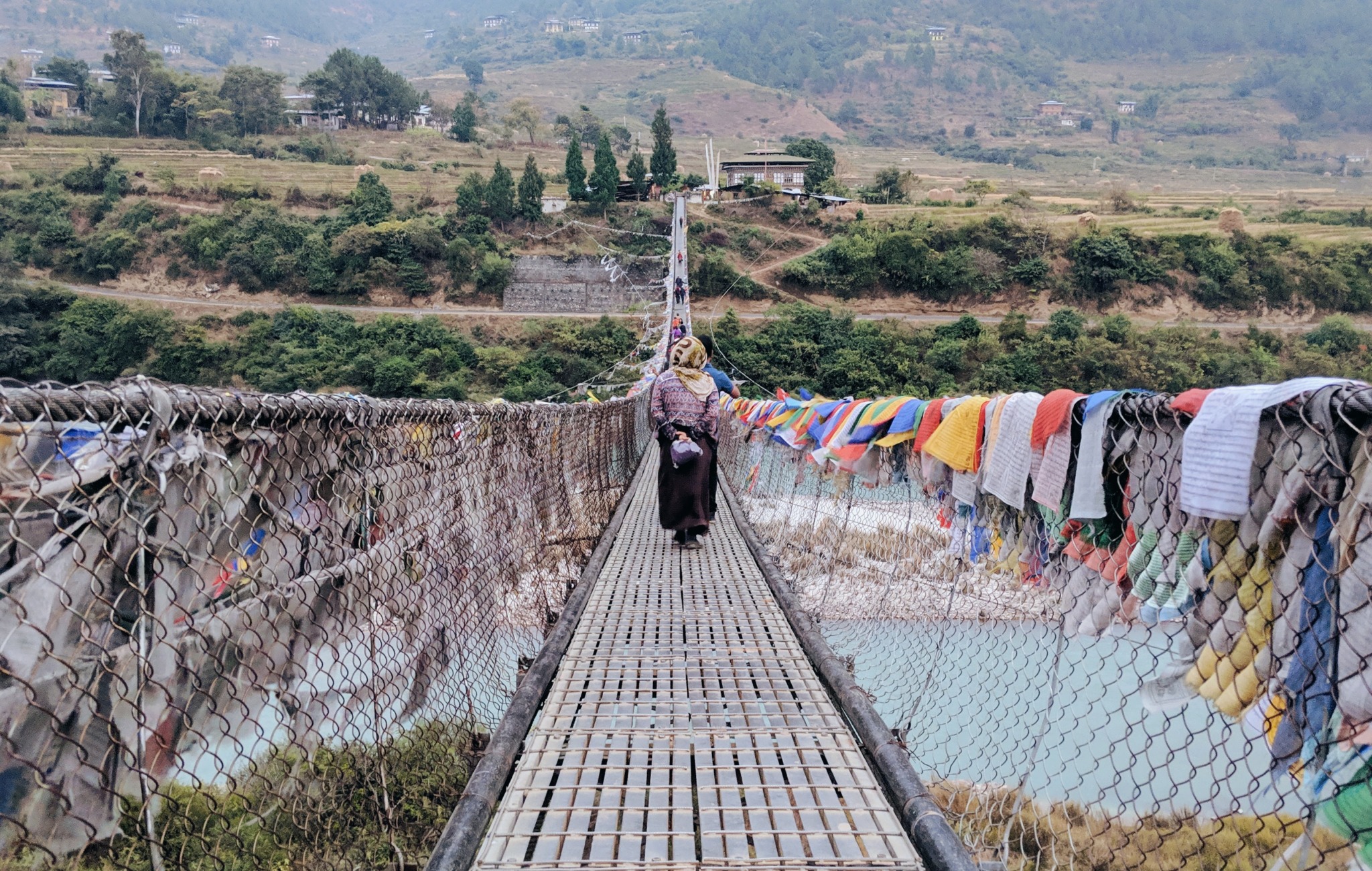 API offers study, intern, teach, and volunteer abroad programs. API has study abroad programs in 50 cities and internship opportunities in 20. Programs feature pre-departure preparation such as advising and orientation, as well as on-site support services including staff assistance. "Since Bhutan only opened up to the outside world in the past decade or so, it still retains an authentic feel, with few, if any, western influences such as restaurants, stores, or brands," said Christie Johnson, VP of University Relations API. "This affords students and visitors a unique opportunity to truly immerse themselves into a country and culture in a way that they'd be unlikely to do in a more traditional destination." For students looking for something conventional, API's most popular programs are Florence and Barcelona. Both programs offer a broad spectrum of courses at partner universities with many classes conducted in English. As with other API programs, both programs include cultural activities and excursions.
Four women founded API in 1997 with the goal of providing affordable study abroad. API's pricing provides as many components in the program price as possible, including tuition, housing, 24-hour support, cultural activities, and excursions, as well as meals in many sites. API offers short term study, semester-long, summer and year-long study abroad programs. Short term study abroad is the most affordable option, and varies on the location. The cost of an on-site internship ranges from $5,100 to $12,995 and a semester-long study abroad ranges from $8980 to $27,880. A full year tops off at $48,000 for the program at Trinity College, Ireland.
5. USAC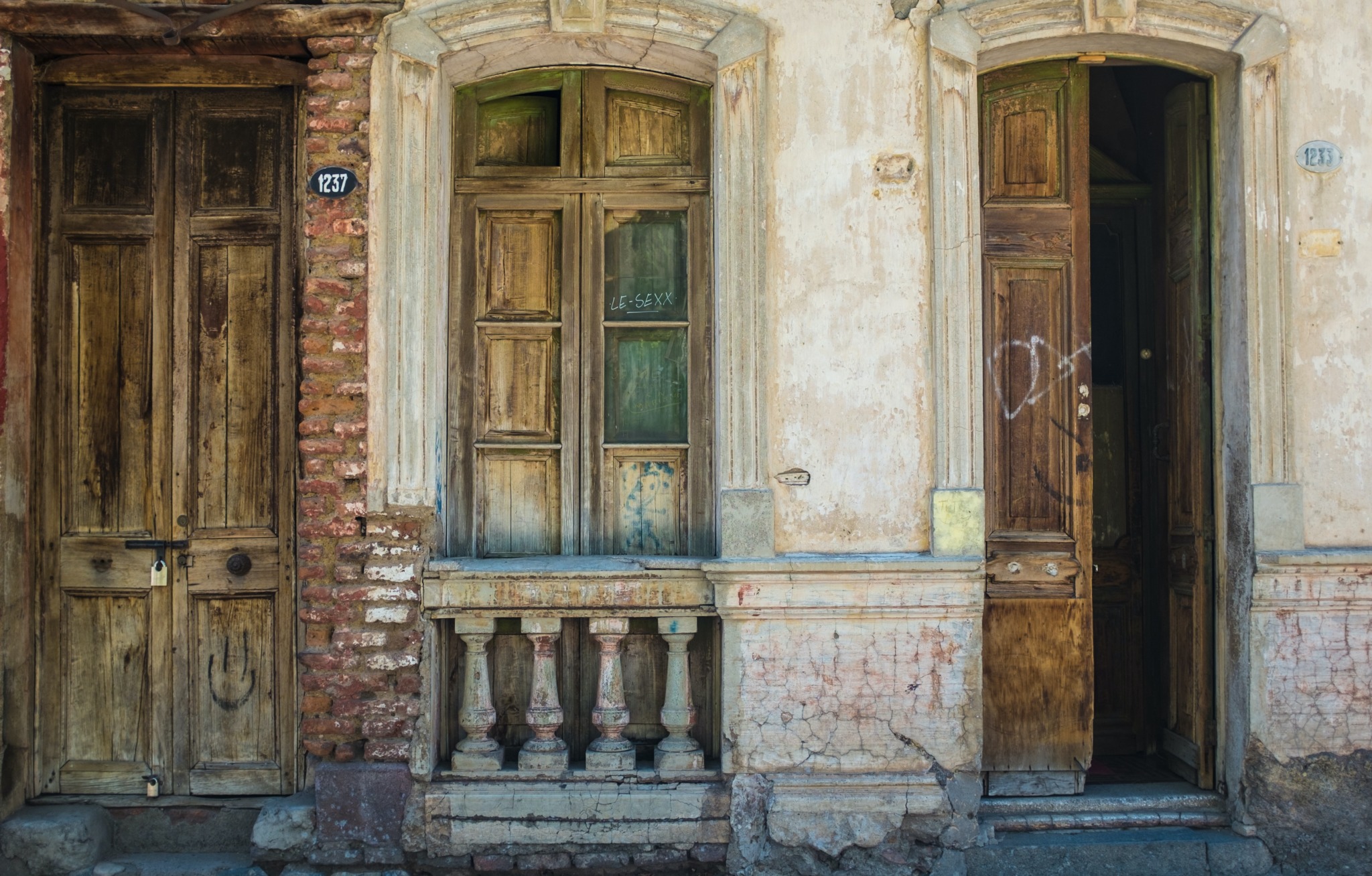 USAC has operations in 50 different cities across the world, including specialty and partnership study abroad programs. This specialty study abroad includes 30 programs across 18 countries. USAC bases these specialty programs at a host university, so students have access to all host university resources, along with USAC field trips, housing, internship placements, and volunteer and service-learning opportunities. USAC's partnership study abroad program partners with 24 universities across 13 countries. Unlike most internship programs, USAC offers three different types of internships: general skills-based, discipline-specific and research position. Students can opt to develop different skills.
USAC also offers a foreign language studies program through the specialty study abroad. In the program, students learn a foreign language through formal classes and by interacting with locals. In the intensive language study option, students complete a series of courses that typically take two years in a single semester. Participants of USAC's intensive foreign language studies program in Santiago, Chile not only master a foreign language, but can also explore the Atacama Desert, see the volcanoes of Southern Chile, engage in a range of outdoor activities like surfing and climbing and experience the large urban city of Santiago. USAC's specialty program abroad ranges from $5,280 a semester to $14980 depending on the location. The summer program is slightly cheaper, ranging from $2880 to $6580. Airfare, housing, a visa and meals are not included in the fee. To help students afford to go abroad, USAC awards over 2 million in scholarships and discounts each year.
6. World Strides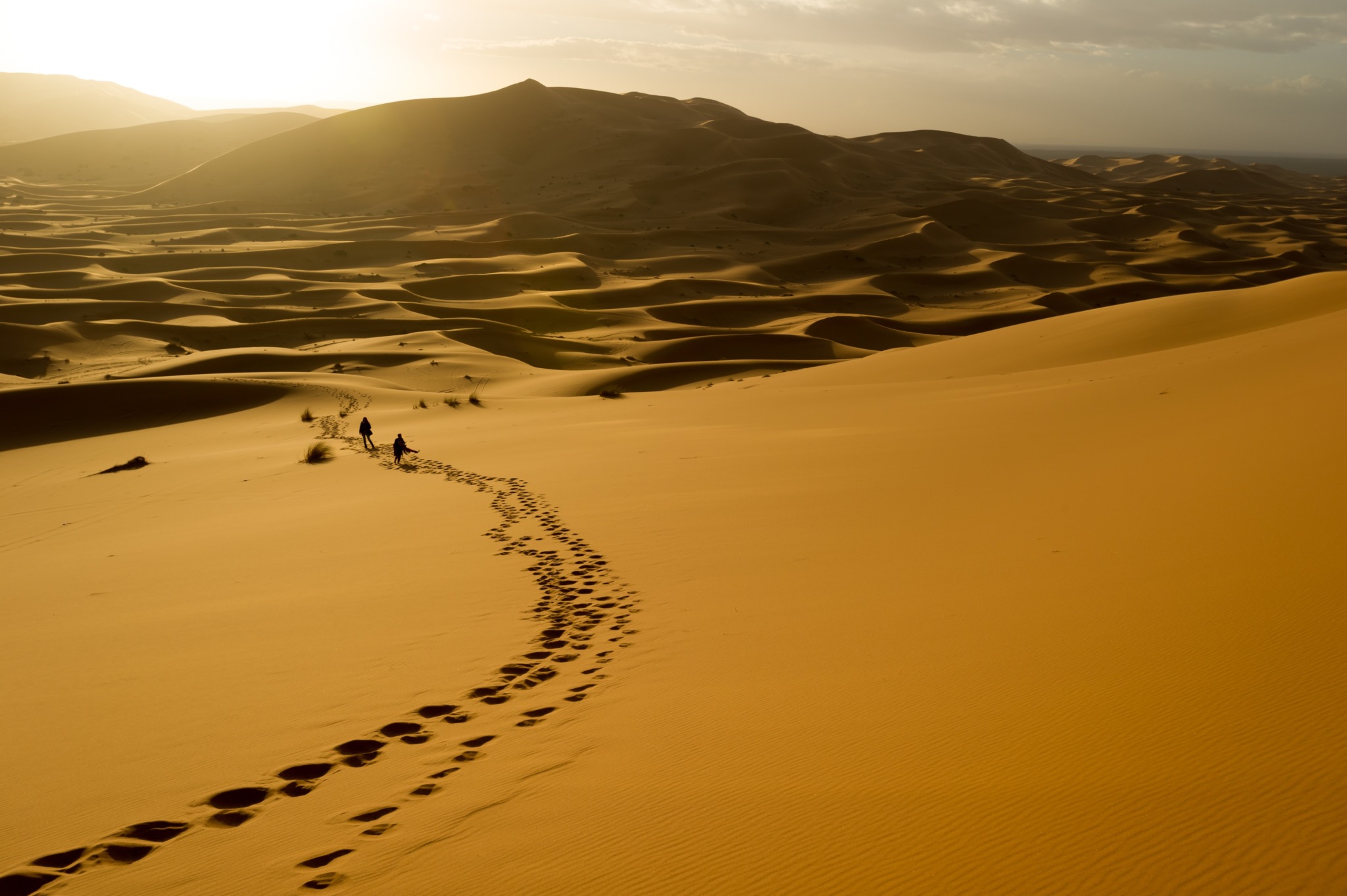 9 million students traveled with World Strides since their founding in 1967. World Strides offers study abroad, immersive language, an internship abroad and service-learning programs. World Strides combines resources and networks with many smaller travel abroad programs to provide students with the best options. World Strides has long term relationships with NGOs and with local advocates in their program-based communities. Community engagement policies guide World Strides interactions where they offer programs. These guidelines ensure programs operate in the best interest of each community. World Strides maintains yearlong projects that positively impact these places.
For the service-learning program, World Strides partners with over 100 non-profits, governmental, and NGOs worldwide with which students volunteer while abroad. These service-learning programs range from half a day to a four-weeks. World Strides combines community service with post-service reflection so students develop into globally aware people with a sense of civic responsibility. World Strides offers a service-learning program in the community of Meknes, Morocco. Meknes is one of Morocco's historic imperial cities, featuring distinct districts like the Ville Nouvelle (the new city) and the labyrinthine Medina (the medieval city). In Meknes, service-learning participants work in community development, education, health or human rights, all of which involve direct interaction with the people of the city and immersion in the local culture. Due to World Strides' large scale, cost varies based on program, length and location. World Strides does offer scholarships and grants.
7. Rustic Pathways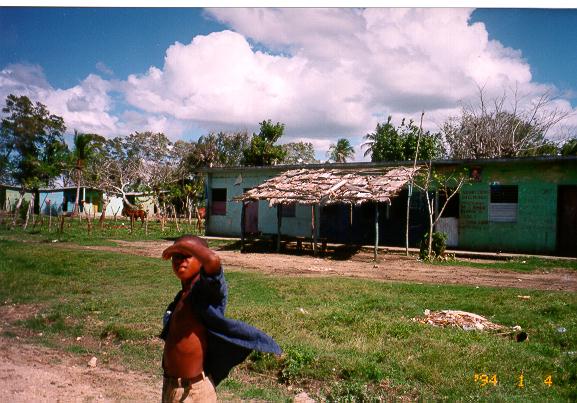 Rustic Pathways offers college-specific abroad programs. Excluding one business program, most college programs focus on community service, environmental protection or exploration. Their long-standing relationships with their community partners differentiate them from other programs. They hire locals to leadership roles in student groups. "In this way, our students are able to understand the projects they are working on from the local perspective, as well as the complexities of international service and development," said Kayla Anzalone, director of special projects for Rustic Pathways. "They are also able to explore different lifestyles, culture, and global perspectives so that they can challenge their own values, and better understand what they offer the international community." Rustic Pathways also aligns its practices with the United Nations Sustainable Development Goals. The company develops long-term plans with local partners to address high priority community needs. Volunteers engage in meaningful projects that benefit the community.
For example, during Rustic Pathways' Life in the Bateyes program in the Dominican Republic, students learn about the social, racial and economic issues that created substandard living conditions for the community of sugar cane workers. They then assist in construction projects to build new homes for affected families and create educational activity camps for local children. All Rustic Pathways programs include similar intentional learning moments through community service and cultural immersion and reflection to encourage student growth. "It awakened me to different ways of life," said Jaron Flynn, who participated in a Rustic Pathways trip to Southeast Asia in 2018 after graduating high school. "Experiencing other cultures firsthand and living in that experience made me appreciate the opportunities I have. [I gained] perspective for sure." Rustic Pathways' programs run from eight to 30 days with prices ranging from $1995 to $7995. The 30-day program in the Dominican Republic costs $4,695 plus airfare. Rustic Pathways provides need-based aid.
8. ELI Abroad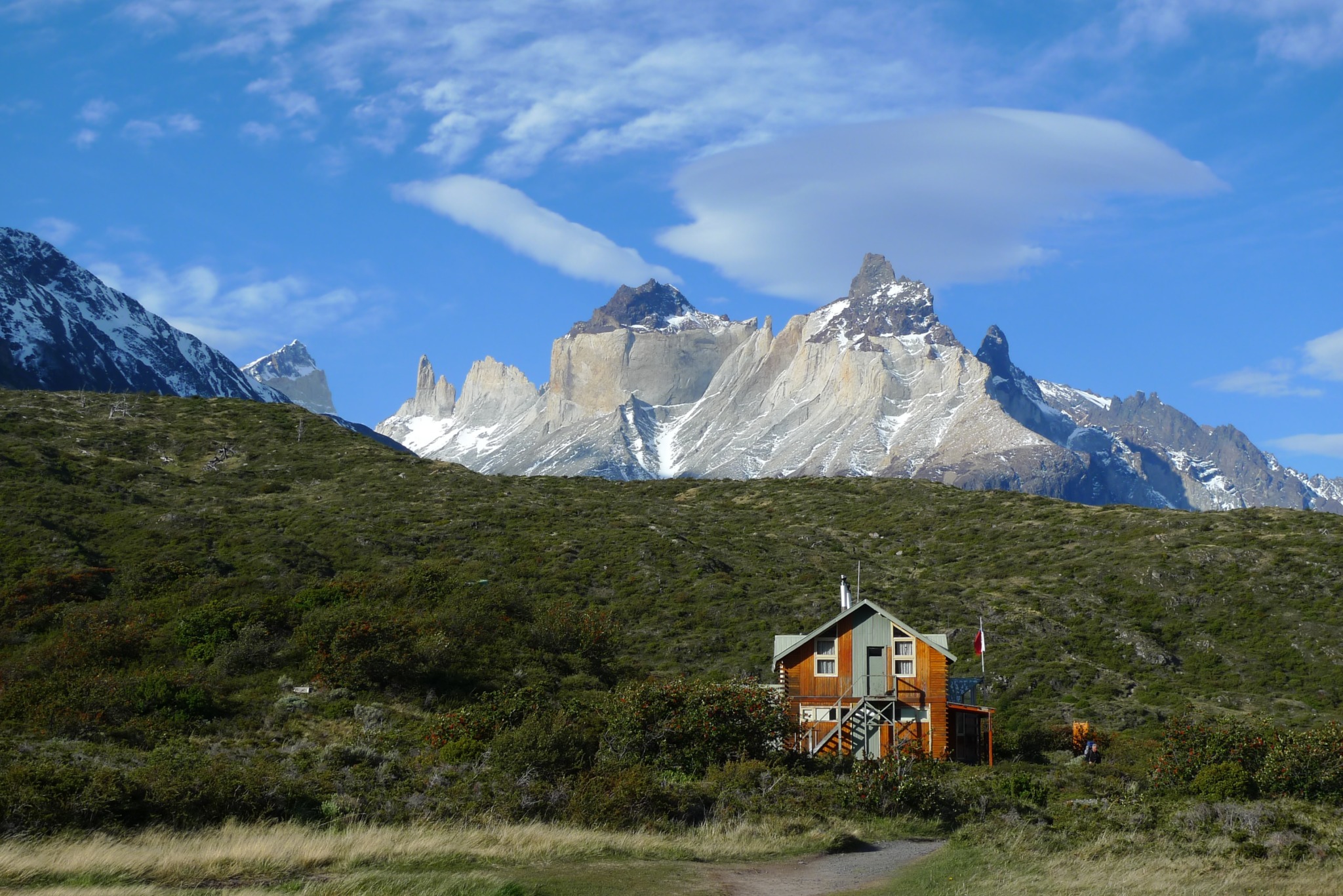 ELI Abroad runs volunteer and internship abroad opportunities for college students. They have internships in 24 different countries and volunteer programs in 30. ELI Abroad focuses on combining learning with volunteer work. The founder, Kevin O'Neill, noticed during his time as a university professor that many students going abroad received a travel experience, but not a cultural immersion opportunity. So, while ELI Abroad offers traditional internship abroad programs, they also provide nontraditional paths that combine learning with immersive volunteer work, especially in the fields of women's rights, medicine and microfinance. In these immersive programs, participants go individually to the communities they volunteer in and stay in a homestay.
ELI Abroad also focuses on niche volunteer opportunities that benefit the community. By working with local coordinators in the countries in which they operate ELI Abroad sends volunteers to work on projects that to help the community. "You need something generic if you want a lot of volunteers, but generic doesn't necessarily target anything. We want things that are a valuable experience and where we can offer something," O'Neill said. "We look at all of our programs in two ways, not just what you can give but what you can learn. By having our coordinators who are attuned to local culture and its needs we are able to, through them, find projects that meet our criteria." In ELI Abroad's Patagonia programs, participants learn about organic farming in a hands-on volunteer experience. The program ranges from 1 to 12 weeks, costing $930 and $4934 respectively. Another program allows participants to learn about habitat conservation at an elephant nursery in Chiang Mai in Northern Thailand. The program ranges from two to 12 weeks costing $800 to $2900 respectively.
ELI Abroad's most popular programs involve the medical field. "Overall, most popular has been medical mostly premed students looking for resume enhancement," O'Neill said. "We don't let people pretend because they're from a developed country there are able to do medicine in other places." This demonstrates how ELI Abroad benefits both parties. In their programs, participants gain a learning experience, but the interests of the community always come first. As a non-profit organization, ELI Abroad cannot give grants or scholarships.
9. People to People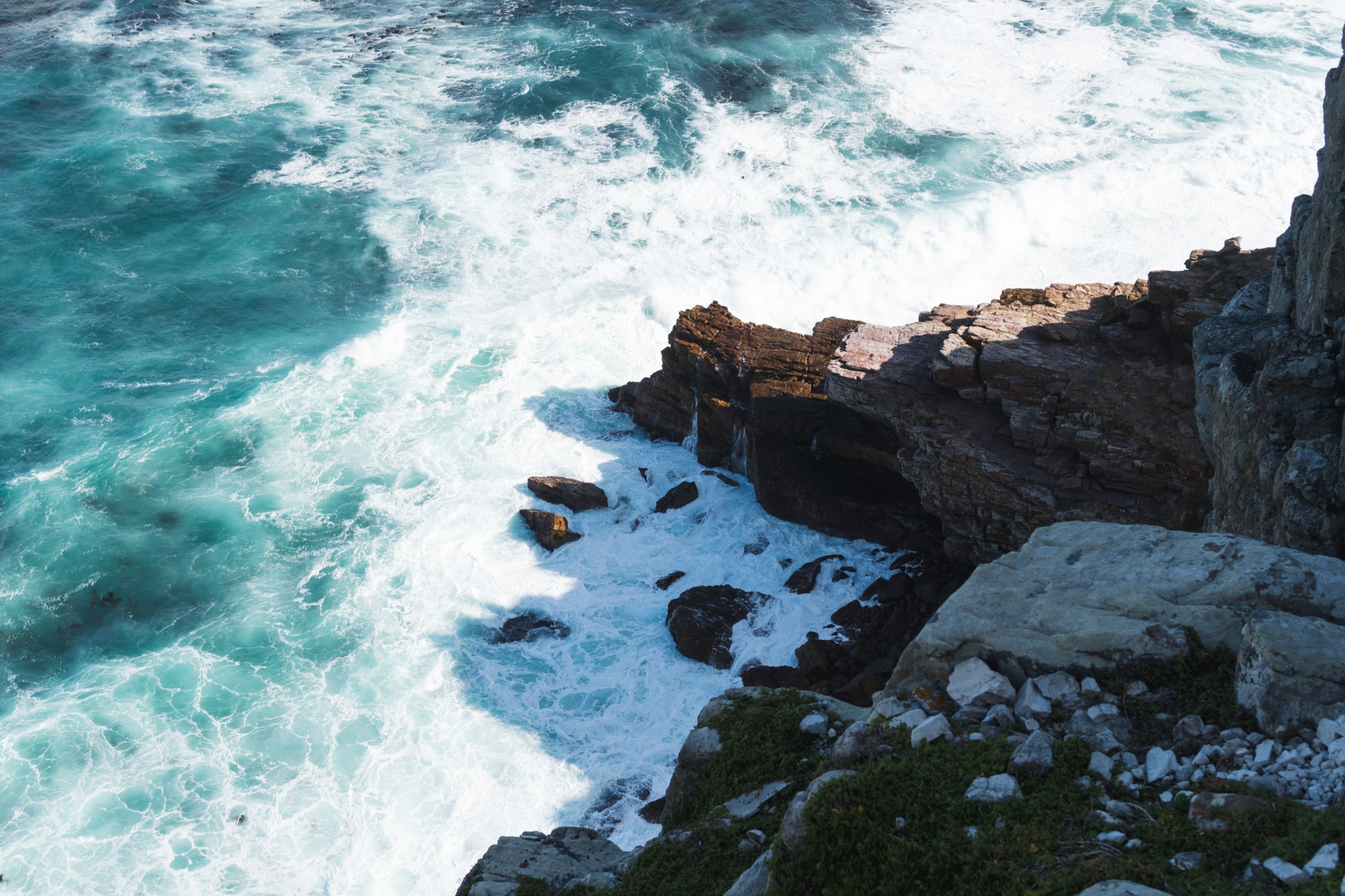 People to People focuses on educational and immersive travel programs. They provide all-inclusive international student travel programs ranging from 18 to 21 days. People to People makes sure participants aren't just sightseeing but learning through an enthralling and captivating experience that connects them with the culture and the people, as well. President Dwight D. Eisenhower founded People to People in 1956 to increase international understanding and friendship through educational and cultural exchange. The program aims to connect participants to the places they travel and helps them understand the local culture.
For example, on the College Program in South Africa and Namibia students visit Cape of Good Hope, go on a sunrise trip to watch for meerkats, take a bike tour of Soweto, go on a bush safari game drive and engage in many other adventures. The trip is $9,000 in total varying slightly based on where students depart. These programs include airfare, accommodations, insurance and taxes in the total price, unlike many travel programs. Trip prices vary depending on point of departure and range from $6,500 to $9,000 for 18-21-day programs.
10. Where There Be Dragons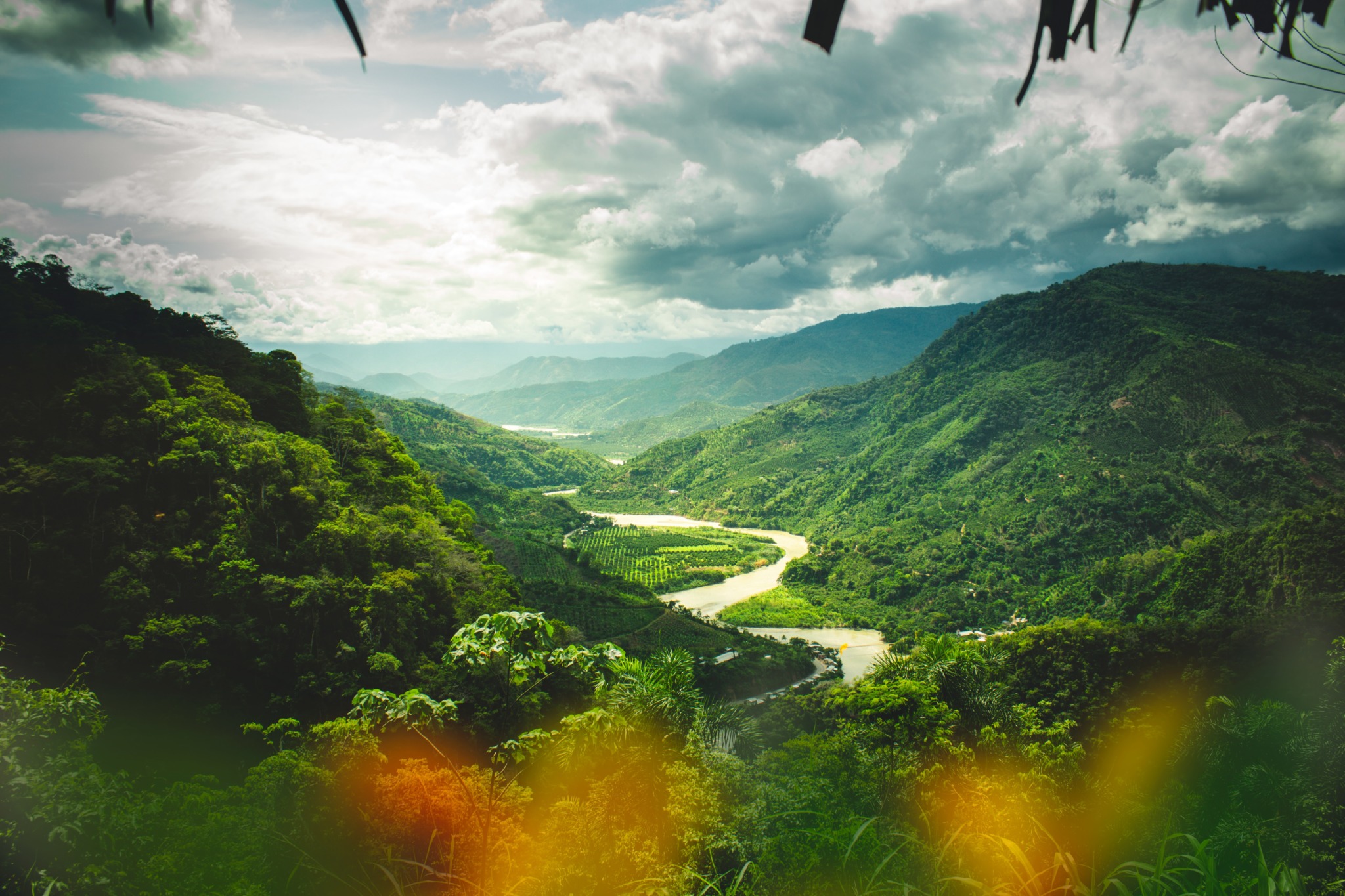 Where There Be Dragons offers an alternative path to study abroad with an emphasis on regional and intercultural studies, language study and small group experiences. Where There Be Dragons provides three-month long gap year programs for college-aged students, as well as college summer and semester study abroad programs. This program places emphasis on custom-crafted experiences and itineraries and never runs the same trip twice. Gap year programs are located in India, China, Southeast Asia, Africa, Latin America and more. The summer and semester study abroad programs are in Bolivia, China, India, Nepal and Peru. During semester study abroad programs students live in a homestay, take intensive language classes and read about the region in depth. This program also includes intensive group travel periods and time for independent travel.
As a B-corp certified company, Where There Be Dragons aims to meet the highest standards of social and environmental performance and public transparency. As a part of their commitment to responsible travel Where There Be Dragons acts with environmental conscientiousness and cultural self-awareness. At the same time, they work to develop meaningful connections within local communities. Where There be Dragons now also offsets 100% of the programs' carbon footprint for flights and their administrative carbon footprint. Three-month gap year programs cost from $13,000 to $19,000, depending on the program. The summer abroad terms cost around $7,000 and the semester abroad programs cost around $1,600. Where There Be Dragons offers need-based financial aid through their "The Dragons Fund" and provides aid to over 20% of their participant body.