This year, Valentine's Day looks different. The pandemic keeps you and your boyfriend from eating at your favorite restaurant, riding your favorite roller coaster at a theme park and catching the latest movies in theaters. We know staying inside this Valentine's Day goes against your idea of a perfect date, but we found some romantic movies your boyfriend actually wants to watch with you. Pull up your favorite streaming service and get cozy for a movie date inside.
Make this Valentine's Day a romantic, chill night in with these 10 movie recommendations.
10. Deadpool
This instant classic passes as an underappreciated romantic movie under the blood, gore and raunchy humor. Your favorite fourth-wall-breaking mutant Deadpool—aka Wade Wilson, aka Merc with a Mouth—goes on a dark-humored journey to get his girl back and exact revenge on the Weapon X program, which transformed him into a mutant.
All of the Marvel fans recommend this movie as a must-watch on Valentine's Day. If you and your significant other share a dark sense of humor, watch Ryan Reynolds play Deadpool on Hulu or Amazon Prime Video.
9. The Princess Bride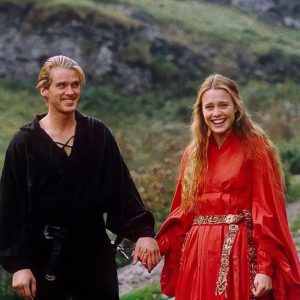 If you want a softer take on the romantic-action movie, look no further than this cult classic. Everything from sword fights, pirates, monsters, revenge, torture and even true love makes this movie the classic you remember first watching on VHS. The Princess Bride tells the story of the hero, Westley, in his comedic adventures to save Princess Buttercup from the evil Prince Humperdinck.
After watching this movie, both you and your boyfriend will keep yelling over and over: "Inconceivable!", "My name is Inigo Montoya. You killed my father. Prepare to die," and "As you wish." Catch all these hilarious catchphrases on Disney Plus, Hulu or Amazon Prime Video.
8. The Wedding Singer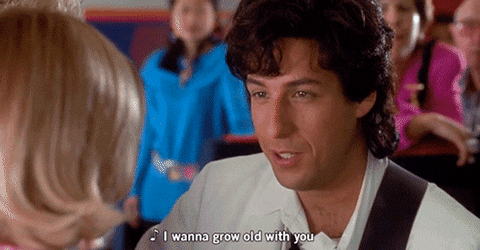 One of the early collaborations between Adam Sandler and Drew Barrymore, The Wedding Singer, features the best comedy about the 1980s. Sandler plays the hilarious wedding singer named Robbie, who gets hired to help Julia plan her wedding only to fall in love with her.
The Wedding Singer provides a hilarious way to spend your Valentine's Day as you get lost in the nostalgia of the 1980s in the 1990s, while enjoying a sweet romance. Put on your leg warmers and rock a mullet while you enjoy The Wedding Singer on Cinemax or Amazon Prime Video.
7. The Big Sick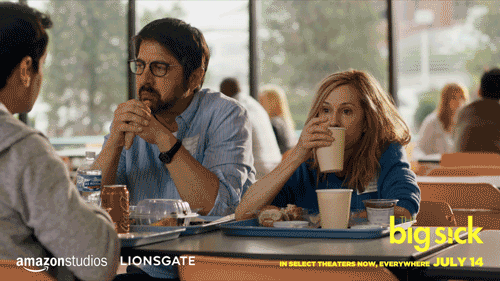 Rom-coms get a bad rap with boyfriends, but this one changes any boyfriend's mind. This hilarious love story comes from the true-love tale of Emily V. Gordon and Kumail Nanjiani, who plays the fictionalized version of himself in the movie. The movie tells the story of a standup comedian named Kumail and a graduate student named Emily who fall in and out of love.
Emily suddenly sinks into an induced coma, and Kumail must win her parents over as they wait to hear Emily's fate. The movie deals with overcoming cultural barriers and going after what you believe in. Let your heart swell by watching the The Big Sick, available on Amazon Prime Video.
6. Scream

If you and your boyfriend share a love for thrills, look no further than Scream. Another throwback to the 1990s, Scream plays on the classic tropes of horror and slasher films while making a jump-scaring ride.
"If you're a fan of thrillers, but more importantly horror parodies, I would strongly recommend the Scream franchise," Stevens Institute of Technology senior Gerard Cardinale said. "As fans of Star Wars, Friends and Scooby-Doo, the casts for all four films are a match made in heaven for my girlfriend and me."
The story focuses on Sidney, a teenage girl harassed by a killer with a love for classic horror films. The killer, Ghost Face, becomes iconic with the unnerving mask and blood-curdling voice. Give Scream a watch with your significant other on HBO Max.
5. The Harry Potter Series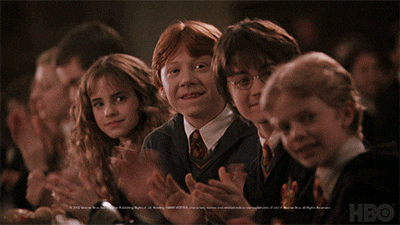 From fantasy fanatics to casual moviegoers, everyone knows this magical series. Set in a universe where a secret world of wizards and witches operates right under our mortal noses, we watch the titular character, Harry Potter, grow up before our eyes fighting against the forces of evil.
"My favorite series to watch with my boyfriend are the Harry Potter films," SUNY New Paltz senior Gab Vultaggio said. "There's something about those movies that no matter how many times you watch them, you still learn something new! Also, the magical vibes and the fantasy of it all make the Harry Potter films the perfect series to cuddle up to."
Cozy up with a blanket and some homemade butterbeer to transform watching this action-packed film into a romantic cinematic adventure. Before you know it, you and your significant other will engage in a Harry Potter binge-watching session on Peacock.
4. The Parent Trap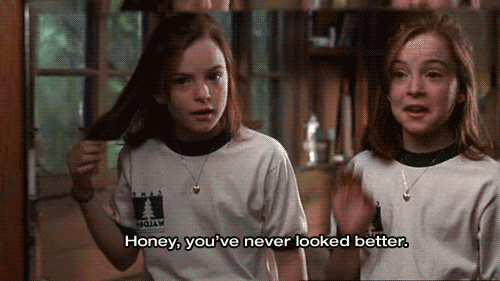 Before she became Cady Heron in Mean Girls, Lindsay Lohan played Annie and Hallie in The Parent Trap. The classic story centers on two identical twins who were separated at a young age but coincidentally meet each other and plan to reunite their divorced parents.
"My girlfriend and I love to watch The Parent Trap together," Spring Hill College senior Barrett Grindinger said. "She and I grew up together and used to watch it when we were little, so watching it together now is like getting in a time machine."
This movie explores second chances and the power of family as you walk down another memory lane. Besides, the romantic ending will totally make you and your boyfriend thankful for choosing this flick to watch on Valentine's Day. Look up The Parent Trap on Disney+.
3. Zack and Miri Make a Porno
As the title suggests, this movie might not sit right with a faint-of-heart couple. From the inappropriate comedic stylings of Kevin Smith, the film stars lead actors Seth Rogen and Elizabeth Banks. Two friends, Zack and Miri, can't make rent or pay their bills. So what better way to make some quick cash than creating a pornographic tape? However, the two's friendship gets tested after developing feelings for each other.
"Zack and Miri Make a Porno is one of the most irreverent yet sweet movies I've seen with my boyfriend," New York University graduate Alejandra Arévalo said. "We love this movie because it really makes you reflect about what it means to love someone unconditionally."
Get ready to laugh all night at this outrageous Valentine's Day selection. Reminder: don't watch this movie with either of your parents. Stream Zack and Miri Make a Porno on Netflix.
2. Alien
This next movie might raise some eyebrows, but let me explain. For all you sci-fi couples, this horror flick proves to be the perfect Valentine's Day movie.
"My boyfriend and I haven't seen a lot of movies together, but at the beginning of our relationship, I finally got him to watch Alien," University of Albany sophomore Jillian Sharp said. "One of the many movies on a long list of ones he hasn't seen."
The jump scares and suspense bring couples closer literary more than ever before. Sigourney Weaver stars in her breakout role as Warrant Officer Ripley in a future realm where a space crew crewing a commercial spaceship becomes invaded by an elusive killer alien. The alien itself gives couples another excuse to hold each other tighter on Valentine's Day. Plus, the scares and gore make any boyfriend entertained when you watch it on HBO Max or Hulu.
1. 50 First Dates
Another Adam Sandler and Drew Barrymore film takes the top spot on our list. I mean of course: the collaboration between these two actors raises our standards for rom-com gold!
"I love watching 50 First Dates on Netflix with my significant other," University of North Florida sophomore Anna Ceballos said. "I'm a sucker for rom-coms, and my significant other loves Adam Sandler, so it's a perfect movie for us!"
Adam Sandler's unapologetic humor and charm shines as he plays a bachelor who becomes enamored with Drew Barrymore's Lucy Whitmore. Lucy suffers from anterograde amnesia, where she can only remember the events of one specific day. Adam Sandler's Henry Roth attempts to find a way to win her over every day. This movie shows how far a person goes for love, which sends a perfect message to end your Valentine's Day with your significant other. Spend Valentine's Day watching 50 First Dates on Netflix.