I grew up hearing about the amazing University of Minnesota. My cousins raved about their nights in Dinkytown, the insane football games and how the U had the best programs. I listened, but even after touring, thought it looked just like all the other big universities. Now my friends tell me how much they love the U and how I've judged it too harshly. From first glance, the University of Minnesota Twin Cities might look the same as the other universities in the Midwest, complete with crazy football rivalries and wild parties. But did you know that many things make it stand out like an apple in a sea of oranges?
1. There are actually three campuses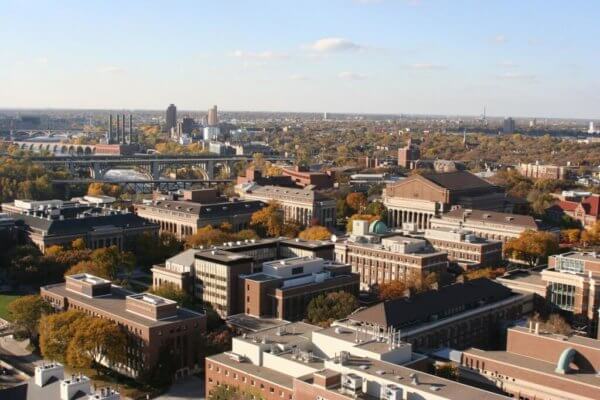 Using "campus" to describe this school is actually a bit misleading. Did you know that the Twin Cities campus actually consists of East bank, West bank and St. Paul? The river separates East and West bank, and you'll find St. Paul just a short bus ride away. "Each campus has their own culture, like you'll only see people wearing camo in St. Paul," said junior Kortney Luedloff. "West bank is the most pretentious, with the business majors running around pretending they have their lives in order." In other words? Anyone can find a home at the U because of the diverse campus cultures.
2. The City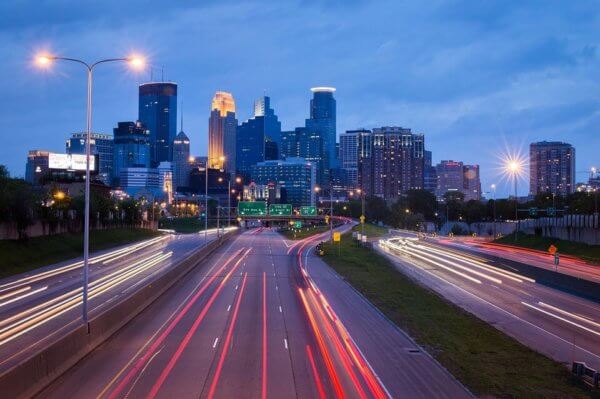 Minneapolis has everything you could ever need. "Minneapolis has so many opportunities that you can't get anywhere else, there's Orchestra Hall, the Mall of America, TCF Bank Stadium and so much more," said junior Levi Mathwig. Every Minnesotan knows that Minneapolis and St. Paul are very different cities. St. Paul feels older and quieter while Minneapolis has a more hipster vibe, so having a campus in both expands your opportunities even more.
3. Pro sports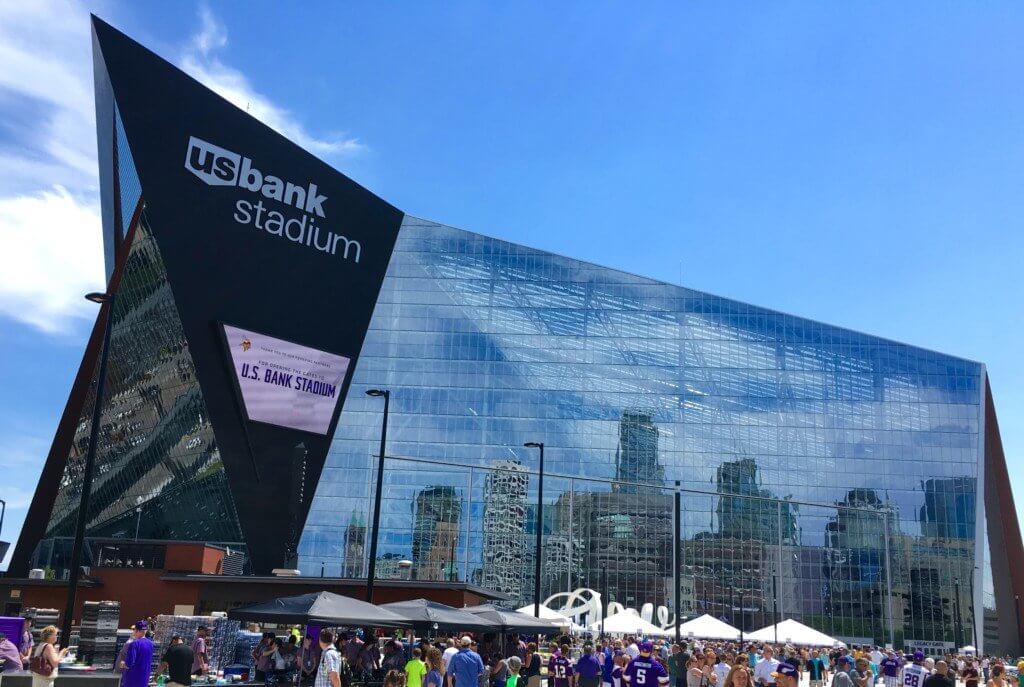 Any hardcore sports fanatic will love going to the U. On top of being a Big Ten school, they have the Twins baseball, Vikings football, MN Wild hockey, Lynx women's basketball and Timberwolves men's basketball stadiums all within 10 minutes from campus. "I went to a Lynx game for the first time this year and it was so fun… There were so many hardcore fans; the energy was great," senior Alex Campbell said. We might not win all the games (let's be super honest, we might not win most of the games), but we have been called some of the most dedicated sports fans in the country.
4. Public Transportation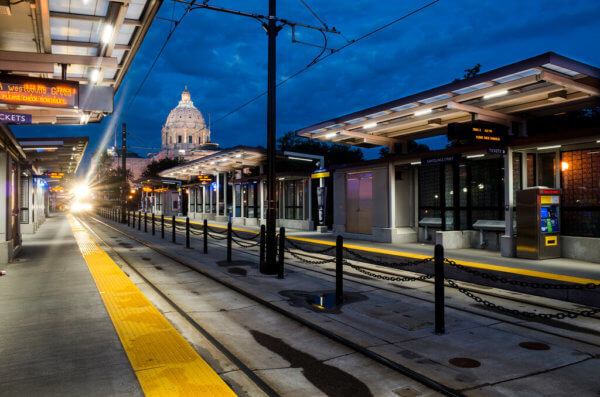 Minneapolis might seem big enough that owning a car feels helpful, but public transportation can get you anywhere you need to go. The light rail runs straight through the middle of campus and can take you anywhere from the airport to the Mall of America. Your U-Pass also works for the buses; you can get all over campus, between the St. Paul campus and main campus and even out to the suburbs. Who needs to pay for gas and parking when you've got Minneapolis's good old-fashioned public transportation? Impromptu day trips to just about anywhere you want are totally an option because the light rail/bus have your back.
5. Fortune 500
Around the cities you'll find many Fortune 500 companies like Target, 3M and Supervalu. For many students at the U, it gives them great opportunities for internships, summer jobs and connections. Luedloff said, "There are so many options for me. I have tons of places to apply for internships with." It draws in many future businessmen and women. Students certainly don't have to worry about ending up unemployed after graduation.
6. Alumni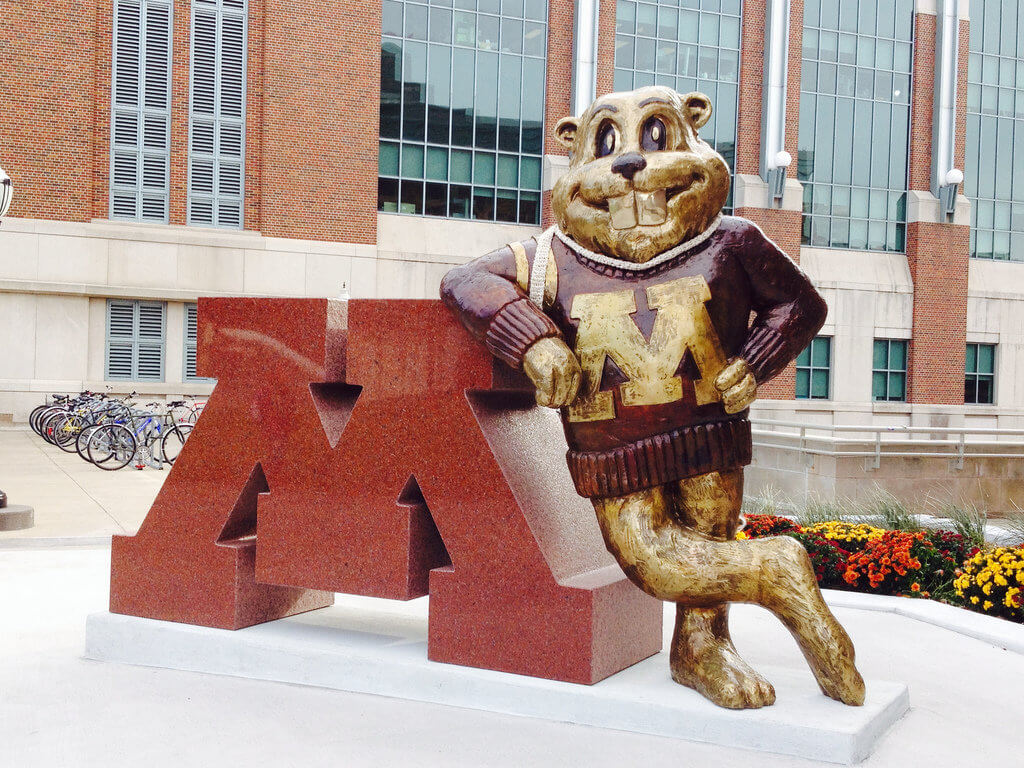 Most who graduate from the U stay in the Minneapolis area. So as a student, it's easy to connect with alumni like Bob Dylan and Garrison Keillor. Many of these grads end up working for one of the Fortune 500 companies in Minnesota. In fact, a lot of them just really love Minnesota and choose to stay in the surrounding suburbs. Many alums still hang out with their college friends and work fellow U alums, making it like they never left school. You never need to leave that college town vibe unless you want to leave.
7. Greek Life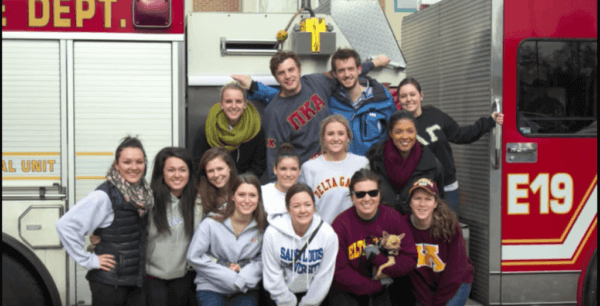 With smaller chapters of Greek Life, each sorority and fraternity gets along. "We're like a community in Greek Life; there aren't really any rivalries between the sororities or frats," said Campbell. The chapters aren't as large as many other schools, and there are also more sororities and frats to rush. Most Greeks also have a good group of friends outside of their sorority or fraternity. With four alpha chapters and frats dating back to 1874, Greek Life at the U takes the cake. Hit up frat row every weekend for some killer parties and catch your favorite Greeks during homecoming and Spring Jam.
8. Dinkytown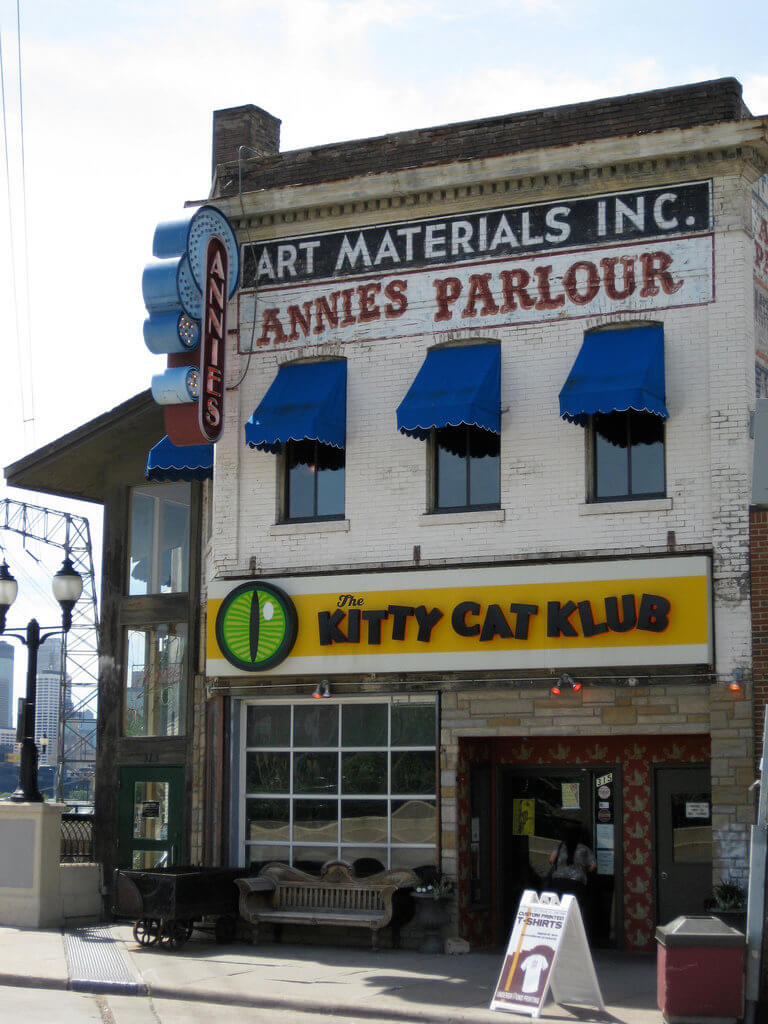 Imagine a place full of all the late night, cheap food you could imagine (like Mesa Pizza and Annie's Parlour), apartments full of college students and lots of places to hang out like some of the local bars and clubs, like the Kitty Cat Klub. That's Dinkytown. With its long history, including the beginnings of musicians like Bob Dylan and historic buildings, Dinkytown makes up a crucial part of the U of M experience. You'll literally never find yourself bored, with Netflix as your only option on a Saturday night.
9. Nature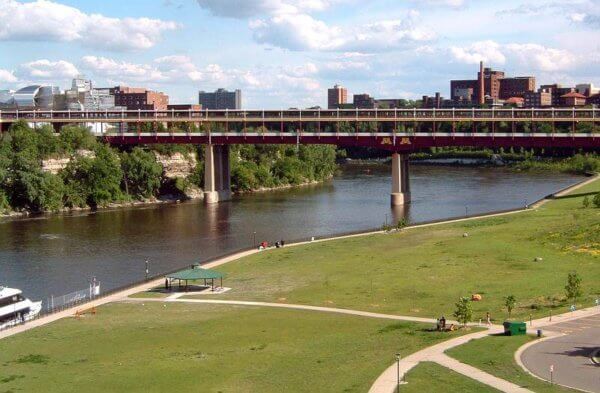 Minnesota, the land of 10,000 lakes, won't disappoint. When the business of the city and the stress of school gets overwhelming, students can head off campus for a day on the lake, at a park or for a run by the river. You don't have too go far to get to any of these places either. "It's not a far drive to get out of the city and there's always a lake nearby," Luedloff explained. With giant cities like Minneapolis and St. Paul, most students love that they can get the best of both worlds by having access to fresh air and beautiful scenery not too far away.
10. Career Prep
Possibly the most important reason for going to college revolves around getting a good job after you graduate. "The student center works directly with student employees to prepare you for getting a job once you graduate, " said senior Abby Mickelson. The U prides itself on aptly preparing all of its students for a successful future. Many of the Fortune 500 companies look specifically for U students when hiring summer interns, and tons of professors at the U will help you land your dream internship whether its at Xcel Energy or St. Jude Medical. No matter what career you desire, the U will help you get there. Like I said, unemployment after graduating the U will fee like nothing more than a scary dream that will never come true.