Going Greek isn't for everyone, and I am a sorority rush drop out.
The week before classes started during my freshman year, my full face of make up melted off as I traipsed between each sorority house in wedges that were higher than my current GPA. But I don't regret sorority rush at all. I met some of my best friends during sorority rush and learned a lot about myself in the process.
Here are 10 reasons sorority rush might not be for you.
1. If You Weren't Broke Before…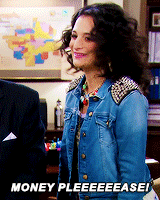 From house fees to T-shirt sales to fundraising, there's always a Venmo payment pending after you've gone Greek. If you go Panhellenic, dues skyrocket to upwards of $4,000, and though that includes a meal plan (goodbye to crappy dining hall pizza), it leaves a dent in your shiny leather wallet. That's 4k less to buy your textbooks, go on a spring break cruise or spend on cheap bottles of Skol. Though you can view Greek life as an investment, it's also important to think about future costs during sorority rush. You don't want to dream of a Lizzie Maguire Movie adventure only to find out your short on study abroad funds.
2. What Free Time?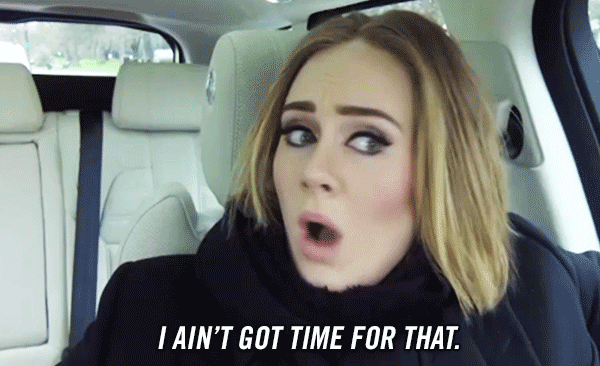 While it seems like srat girls just have to stand around and look pretty, sorority girls have very real commitments that take away from academics, dorm room cleaning and time with your SO. Chapter meetings, mandatory meals and philanthropic events can, if you let them, take over your life. "Sometimes I wonder if it's all really worth it," University of Florida student Emma Gould said. "I can't stop thinking about graduation, and wondering if maybe I should have done all those pre-law clubs instead of wasting my time at Wednesday Wine Nights." While college is about balance, you never want to put too much on your plate.
3. Your Friends Can Be Defined By Letters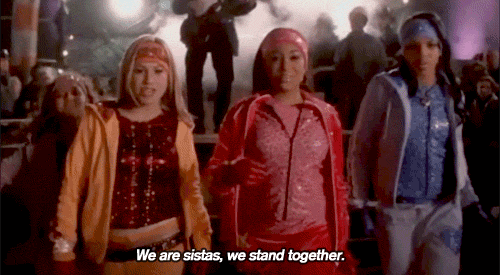 Have you ever seen the groups of girls around campus, clad in matching size M T-shirts complete with baseball caps emblazoned proudly with their letters? Some people perpetuate the rumor that Greeks only associate with other Greeks–and that can be true. This happens when you hang around with the same people for most of your day. "I love seeing my sisters," Florida State University student Jana-Lena Longhand said. "[But] sometimes I would rather do without all of the meetings and rush events." The time you won't be spending with your sisters could allow you to shimmy and shake at a Zumba class or perfect your slacklining skills with the outdoors club.
4. Fear of Judgement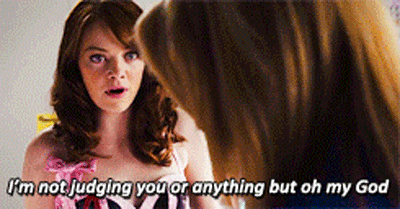 When you sign up for sorority rush you might be signing up to get judged. Sororities factor in looks, character and even your social and professional networks. In the wise words of everyone's favorite sorority girl and scream queen, Chanel Oberlin, "A sorority is the one place left in the world where you get to pick and choose the people around you." Sometimes 20 minutes of small talk isn't enough to get to know someone, and your conversation about the Bachelor might not have went as well as you hoped. If you come off shy or reserved at first or don't like being judged based on your appearance, sorority rush might not be your first move in college.
5. Don't do it for the Tee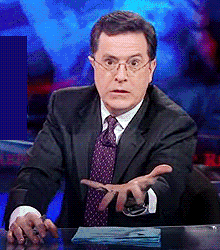 Whether it's getting costumes for Big-Little reveal or snagging a T-shirt to commemorate your semi-formal, every little trinket and token you invest in from a sorority quickly adds up. Your financial commitment never stops at dues. There's always a sisterhood trip to take, new gear to buy or an event to fundraise for. "I can definitely see myself using the money I'm required to spend on srat doodads to buy things that actually matter," FSU student Julia Kleser said. "You know, like groceries." Food definitely takes higher priority than another T-shirt that can barely fit in your pajama drawer.
6. Networking Isn't All It's Cracked Up to Be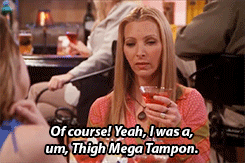 Many suggest joining Greek life because of its ability to allow undergraduate girls to network with older working professionals. But the alumni network may not be as vast as some girls think, and rarely will employers hire a candidate based solely on their previous affiliation or tier. Though you might bond with your future boss over your letters or land an interview based on a recommendation from an older sister, sororities don't guarantee you anything more than the GDI who comes in after you. If you think sorority rush is a free ride to an editorial position at Cosmo, think again.
7. The pressure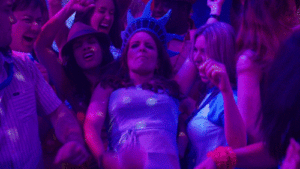 The thought of Greek life might make you think of iconic movies like House Bunny or Neighbors. And while sorority girls don't just party their brains out, many express concern over older girls promoting substance abuse and underage drinking. But the peer pressure isn't as bad as you might think. Sororities won't pressure you to do anything illegal, but if you're one of those people who easily gets caught up in the moment, you might want to consider joining other organizations where you might not be as tempted.
8. You Might Feel Like You Don't Belong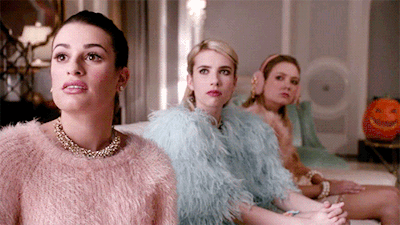 Some people don't want to go through sorority rush because of the stigmas that surrounds it. Greek life can be a wonderful thing, but among all the Instagram photos and glittery videos, you might feel like you're forcing yourself into an already established sisterhood. Even knowing you were hand selected to fit in doesn't make the adjustments of learning traditions and inside jokes any easier. There's definitely a learning curve, and if you don't think you're ready for that, maybe you should wait a while before getting into sorority rush.
9. Tradition Reigns Supreme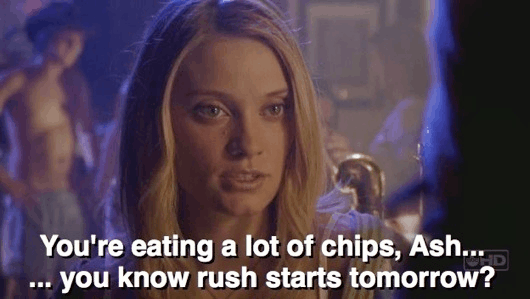 Because sororities can be hundreds of years old people often associate them with rich tradition and history. After all, you're upholding the ideals of organizations that have seen the likes of women as diverse as Eleanor Roosevelt and Katie Couric. But a lot has happened in the last 150 years and some of these traditions haven't changed. Take sorority rush, for example. You're crowded under a tent when suddenly a whistle blows and the doors open with hundreds of smiling faces marching out of the house with military precision ready to take your bags and lead you inside to a comfortable chair. Then they'll kneel in front of you and begin to talk. I didn't realize this until after rushing, but they kneel to make themselves subservient, to give the girl rushing a sense of power–like you're the one making the decision. If you asked any of the sisters why they did this, they might say something along the lines of, "Oh, this is the way it's always been."
10. Overcoming Stereotypes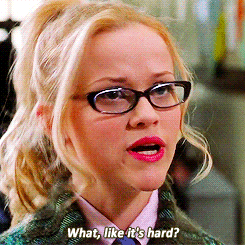 Greek girls are some of the strongest but most judged people on campus. Thanks to movies like Legally Blonde and House Bunny, we all know the typical stereotype that sorority girls have perfectly curled blonde hair, always have a Starbs in hand and struggle to even get a 2.0 in their communications major.  "I want to leave the 'popular girl' back in high school," UF GDI Sarah Potter said. Outside of the Greek system, there's a stigma you can't always avoid it.