Anime will forever be popular, but thanks to TikTok compilations with catchy songs and fabulous cosplayers, many people just discovered the world of anime. And no, Avatar: The Last Airbender does not count as an anime, despite the very similar animation styles and techniques. The first anime ever released in Japan in 1917—with over 100 years to develop artistic styles and genres to explore, it's no wonder why these anime remain popular. Ranging from everyday life to your worst nightmares animated, anime quite literally provides something for everyone.
Read on for the top 10 anime you need to binge (with or without subtitles!)
1. Fruits Basket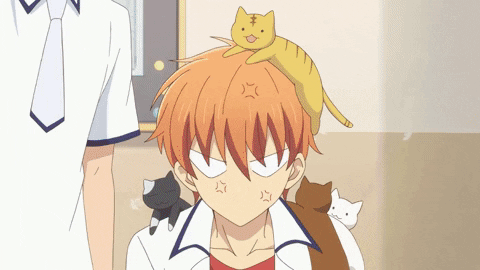 Who doesn't love zodiac signs? While this particular romance anime doesn't focus on the astrological zodiac signs, it did take an original spin on the Chinese zodiac signs. Orphan Torhu Honda learns that fellow classmate Yuki Soma and 12 of his cursed family members transform into animals of the Chinese zodiac. When one of the cursed members receives a hug from the opposite gender or finds themselves under immense duress, they transform.
But wait, aren't there typically 12 zodiac signs? In this story, the 13th Chinese zodiac sign is the Cat, which finds itself the only one left out after being pranked by the Rat. When God invites all of the zodiacs to a party, the Rat decides to take it upon itself to tell the Cat the wrong date for the party. This causes the Cat to receive a punishment from God—eternal exclusion.
With the 2002 version of this anime receiving a reboot and the original cast members returning to reprise their roles (yay!) the 2019 version will end with a third and final season in the spring this year. An emotional rollercoaster you don't want to miss, Fruits Basket will certainly leave you with multiple empty tissue boxes.
2. My Hero Academia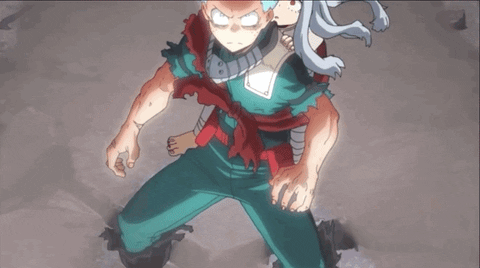 In most comics, superheroes gain their superpowers either by absorbing a powerful radiation blast, getting bitten by a spider or injected with super soldier serum. In this world of superheroes and supervillains, people are born with Quirks that grant them powers ranging from super strength to the ability to create things. With numerous different Quirks imaginable, practically everyone in this fictional world can boast their powers. Except for Quirkless Izuku Midoriya. Despite having no Quirk, Izuku aspires to become the Number One Hero in Japan by attending the number one hero school in Japan, UA High.
"My Hero Academia portrays a unique point of view of the popular superhero trope through the eyes of an idolizing protagonist, showing a vibrant and unique portrayal of a world in which heroes soaring through the skies, bringing the ideas of justice and security with them, is the norm," St. John's University junior Rudy Merlino said. "The heroes followed aren't just overpowered, egotistical or emotionless as you may expect from others shown in different franchises or works of media, but rather individuals with a pure cause and reason, showing what it means to be a hero through examples of the good of humanity. With a compelling story—and most importantly, characters— the viewer is easily able to relate to and learn from. This anime is a must watch for your next binge."
After receiving an incredibly powerful Quirk, working hard to hone it, developing relationships with fellow classmates at UA and experiencing what it truly means to be a Hero, it's no wonder why Izuku and his friends led My Hero Academia to its rapid popularity. As one of the next big anime of this generation, My Hero Academia continues to shape the future of anime. With season five on the horizon and weekly manga updates that continue to leave readers with crippling anxiety, My Hero Academia will keep anime fans on the edge of their seats for the foreseeable future.
3. The Promised Neverland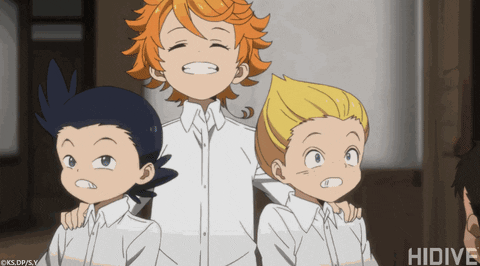 Any show that revolves around orphans will incite tears, but The Promised Neverland takes it to a whole new level. Not your typical anime, many viewers found themselves stunned at the horrifying turn of events. Emma, Norman and Ray, along with the other orphans that live with them in the House, live without a care in the world. When not taking difficult exams daily, the orphans enjoy time spent playing tag with one another and developing friendships.
"The Promised Neverland is a very good introduction to anime with a great story for first time anime viewers. The story isn't too insane which makes it easier to understand. The show is about a group of children at an orphanage in the middle of the woods. They seem happy at the House and love playing tag in the woods. Sometimes kids are taken away to what the Mother calls a 'new family'," St. John's University junior Steven Kaht said. "All seems well until a little girl is taken away to get a family. Two of the older kids, Emma and Norman, go to the gate to say goodbye to her one last time only to discover her dead body and two demons harvesting her. From this point on they learn they can't stay in the House, and the place they thought was safe was actually a place of horrors."
Upon discovering the orphanage's secret—that it's truly a farm to raise children for their inevitable death—Emma, Norman and Ray take it into their own hands to protect their friends. With three episodes of season two already released, fans eagerly await to find out what happens next.
4. Demon Slayer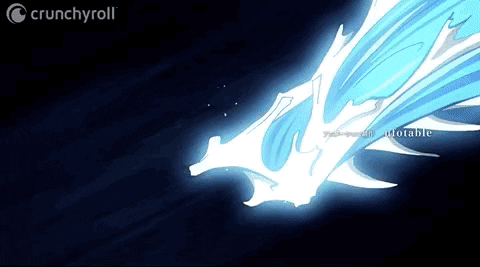 Thanks to Japanese mythology and folklore, multiple anime revolving around demons exist. From the problems nefarious demons cause (like creating "demon slayers" to protect defenseless humans), to the inability of humans to free themselves from their demon prejudices, many different angles of storytelling exist. Therefore, it comes as no surprise to see a well-written anime focused on the relationship between demon slayers, demons and humans rise into the popularity charts. Taking the anime world by storm, Demon Slayer continues to awe its audience and break records despite its animated release in 2019.
"Demon Slayer is currently one of my favorite anime and I highly recommend binge watching it. You have the protagonist Tanjiro Kamado who many people can relate to. He is honest, dedicated, compassionate, determined and will not give up until he achieves his goal, which is to find a cure for his sister Nezuko who turned into a demon. Before turning into a demon, Nezuko was a kind, caring, compassionate and sympathetic girl just like her brother. Even after turning into a demon, she keeps these traits. Inosuke Hashibira and Zenitsu Agatsuma are the other two main characters. Both of them have unique traits that fit extremely well with the show," St. John's University graduate Matthew Johansen said.
The Demon Slayer movie released in October of 2020 broke records as the highest-grossing film in Japan. With talks of the second season dropping sometime in late 2021, Demon Slayer fans will undoubtedly find themselves pleased. With fantastic fight scenes, the beautiful and unique art style and lovable characters, who wouldn't?
5. Soul Eater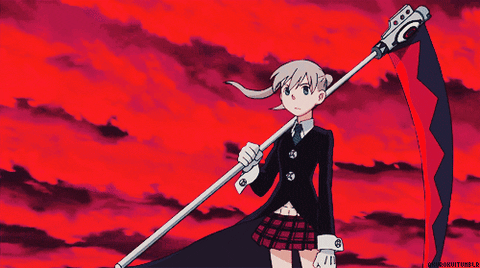 Following aspiring meister Maka Albarn and her living weapon Soul "Eater" Evans, the two work together at Death Weapon Meister Academy to help the latter ascend to a "death scythe." Through absorbing the souls of corrupt humans, weapons gain the ability to grow stronger. By consuming the souls of 99 corrupt humans and one witch soul, weapons earn the opportunity to become a Death Weapon, used by Death himself.
"Soul Eater is a show that I feel is worth the time of anyone who has enjoyed anime in the past. If you've never seen anime or are new to it, it's also a great starter show. It's not too long and gets across a well told story with meaningful character arcs and good development. It's additionally very visually appealing," St. John's University sophomore Jake Van Tassel said.
With fellow meisters and weapons alike aiming to find 99 corrupt human souls and one witch soul, chaos ensues for students at DWMA. When trouble arises in the form of an evil witch, Maka and her friends at DWMA will learn the lengths their respective partners will go to protect one another. For fans of stunning fight scenes, comical content and well-written characters, Soul Eater proves an instant must watch.
6. Naruto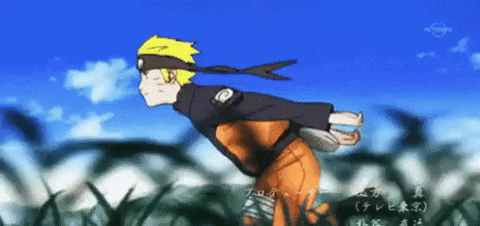 Everybody knows about the loudmouthed, loyal ninja Naruto Uzumaki, even newbies to the world of anime. Whether you watched Naruto on Adult Swim or Disney XD, or even as episodes released weekly straight from Japan on Crunchyroll, it proves itself as a widely known and immensely popular anime. Considered one of the "big three" anime of this generation, the show produced numerous fans worldwide.
"Naruto was my first anime— it made a huge impact on my childhood. It introduced me to a new world of animation and I fell in love with anime after Naruto," St. John's University graduate Ethan Dominguez said. "If people need a great place to start with anime, Naruto is their best bet. The perfect show for action, romance, comedy, drama and everything in between."
Following Naruto Uzumaki from childhood, through adolescence and into adulthood, fans cheer on the main character as he works towards gaining the desired recognition of his peers in the Leaf Village, in addition to receiving the title of Hokage. Naruto emphasizes the test of friendship and loyalty, believing in one's self and the importance of growth. With over 700 episodes, 10 movies and a sequel following the next generation of aspiring ninjas, new and old fans alike will not find themselves disappointed.
7. Cowboy Bebop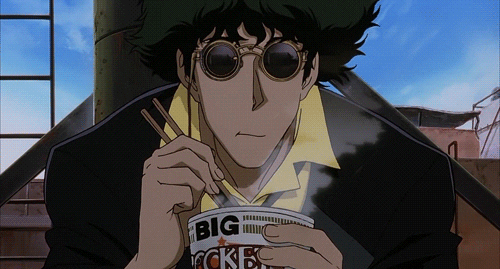 Cowboys in space! Well, technically, the cowboys are bounty hunters chasing down criminals in super cool spaceships, not actual cowboys riding horses or wearing boots with spurs. In the year 2071, earth proves no longer inhabitable for humans. Forced to find another planet to sustain humanity, humans take to colonizing space. Due to the rising crime rate, the Inter Solar System Police begins to hire registered bounty hunters to help bring in criminals. Enter Spike and Jet, two bounty hunters working from their spaceship Bebop.
"I always heard Cowboy Bebop touted as probably one THE must watch anime along with other classics. The unique blend of genres, mostly of sci-fi, western and noir sets it apart from other anime. Its episodes are (for the most part) self-contained, although throughout it's 26 episode run, it still has an overarching plot for the crew," St. John's University senior Brian Gallagher said. "It's jazz & bebop inspired soundtrack (hence the name of the show) is also phenomenal. Finally, what makes it great for binging is the fact that its English dub is the gold standard for English dubs. And Cowboy Bebop's phenomenal voice acting and translation stands the test of time."
Joined by Faye Valentine, an intelligent young girl named Edward and a genetically engineered dog named Ein, the bounty hunting team will bring in any criminal for a price. With the main story focusing on Spike's past and his previous affiliations with the notorious Red Dragon Syndicate cause, the pasts of the rest of the team prove equally interesting. Cowboy Bebop finds itself a timeless favorite in the eyes of anime fans.
8. Ouran High School Host Club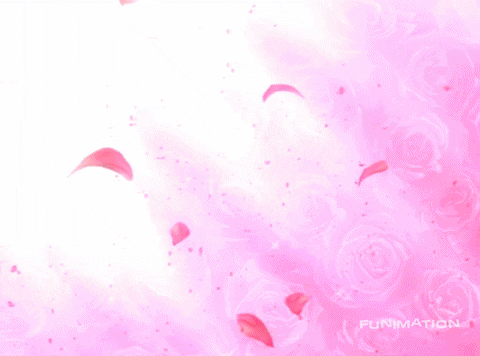 In this fan favorite rom-com classic, controversial topics such as class and privilege, along with breaking the gender norms of society, play an extremely important role. The anime satirizes the cliches and stereotypes that occur within not only romance anime, but in other forms of entertainment as well.
When "commoner" Haruhi Fujioka accepted her scholarship to the elite Ouran Academy, she did not expect to break a priceless vase that indebted her to members of the popular host club. As Haruhi and the notorious host club members grow closer, typical and atypical high school chaos ensues. While it's important to note that the show pokes fun at typical gender norms, it also emphasizes genderqueer or gender-ambivalent identity through Haruhi. With a lovable cast of characters and important lessons taught to shatter traditional societal norms, what more could fans ask for?
9. Hunter x Hunter
If you're looking for an adventure-packed anime with wholesome friendships, look no further. However, if you're not looking for the wholesome friends facing immense horrors and despair while on said adventure, maybe steer clear of this anime. In this fictional world, everybody aspires to earn a coveted spot in the Hunter Association. Those aiming for acceptance into the Hunter Association do so for typical reasons such as fame or wealth. However, nefarious reasons also fuel the desire for acceptance. After passing the Hunter Exam, individuals receive their Hunter License which allows them every perk imaginable.
Season one of Hunter x Hunter will undoubtedly mislead first time viewers, but keep them on the edge of their seats nonetheless. While the manga unfortunately remains on hiatus due to the creator's back pains, it also means that the anime cannot continue. Dedicated fans eagerly await the return to the Hunter x Hunter world regardless.
10. Sailor Moon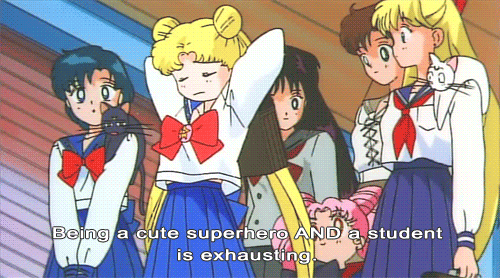 While not the first magical girl anime and certainly not the last, Sailor Moon stands out as a timeless and instantly recognizable anime. Even to those who don't particularly know what anime is, Sailor Moon proves itself as an important pop culture icon. Anybody and everybody can relate to crybaby Usagi Tsukino and her desire to eat, sleep and play video games in an effort to avoid studying.
With an iconic, powerful and unique girl squad, Sailor Moon and the Sailor Scouts (also fondly referred to as the Sailor Senshi or Guardians) take on evil villains with dramatic flair. With stunningly iconic transformations from everyday schoolgirls to powerful magical girls, Sailor Moon will forever hold a special place in the hearts of anime fans.