Parades, late nights at The Boot, off-campus parties and Mardi Gras constantly flood the streets of Tulane University. So do students at Tulane even go to school? Despite the reputation as a non-stop party school, and actually having the greatest parties, Tulanians know how to work hard before playing harder. And they don't study on balconies as they throw beads down to pedestrians.
On Campus
There's always comfort in knowing that when you're deep in your studies, you're a maximum 10-minute walk away from your bed. But if you just want to study between classes or want to pull a late night, these on-campus study spots should definitely will make you the most productive.
1. Howard-Tilton Memorial Library
To some students, there's no other place to study than the campus library Howie T. The library provides all of your computer, printing and research needs. With six floors to choose from, there's rarely a problem with finding your ideal spot. You can always spot an empty cubicle, a table or a comfy chair or couch. "I like the sixth floor of Howie T. for a few reasons," junior Jacob Maier said. "It's quiet, the computers and furniture are super nice because it's all new and people are too lazy to go all the way up to the top floor, so it's never very crowded; but the best part is the panoramic view of the downtown New Orleans skyline–it makes studying so much less painful." If you haven't visited the sixth floor of Howie T. yet, make sure to take the elevator (or the stairs if you didn't get your chance to hit Reily Rec Center today) to the fifth or sixth floor to check out the sick view.
 2. Hillel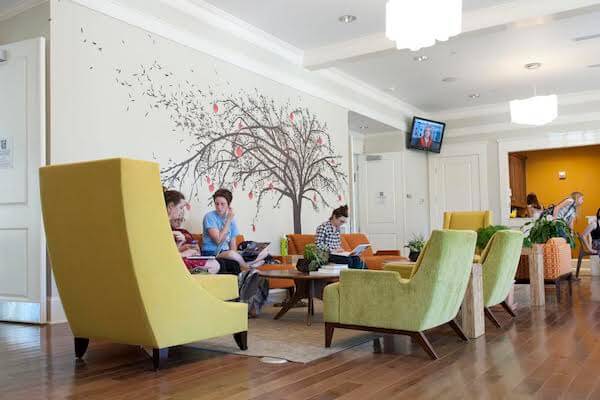 Just a few blocks down Broadway, Tulane Hillel serves as a favorite for studying. "I really like going to Hillel when I need to get some work done. It's great because I can grab something to eat with friends before just to procrastinate a little," junior Carly Raizon said. "It's such a social place, I always know I'm going to see people there, so it's not the best place when you have a huge exam, but when it's nice out, sitting outside at Hillel is perfect." From the great music to its local, organic and Kosher restaurant (HK NOLA), big tables, fairly late hours and free printing, Hillel truly provides an all-you-need study space.
 3. James Lounge–LBC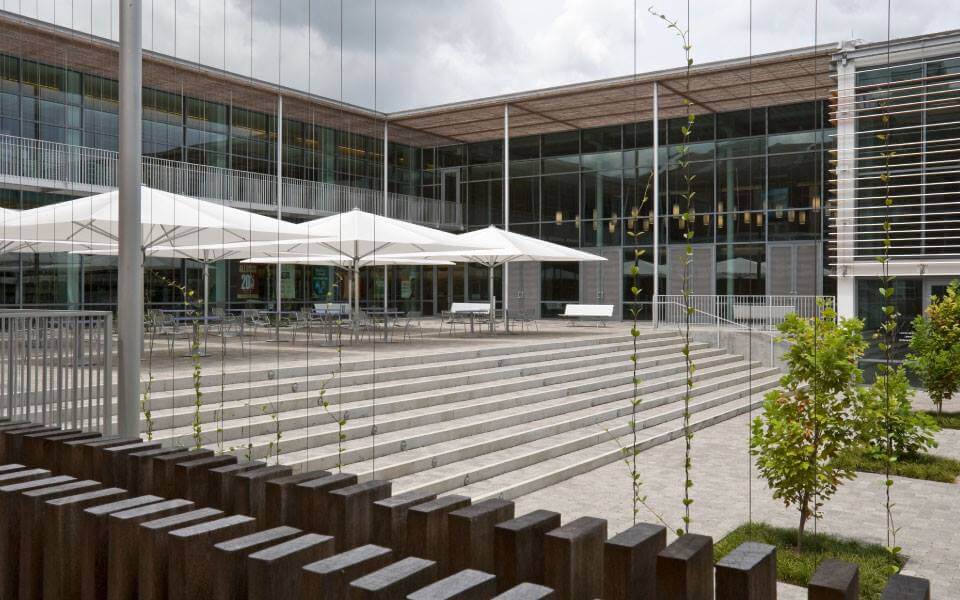 Between the rah-rah of the bookstore and the guzzling of food from the food court, it's hard to imagine a truly quiet place to get your study on in the LBC. But located just behind the FedEx and information counter, students can resort to James Lounge for a peaceful study scene. "It's a comfortable and cozy and quiet place I can study, and it's right in the LBC so it's only a three-minute walk from the dorms," sophomore Jacob Wasserman said. "It's also perfect for someone who needs a lot of study breaks, like me, because I can leave the lounge and hang with friends for a bit in the LBC." Stop thinking about the LBC as just your daily lunch spot. Head over to James Lounge, slouch yourself into a chair and get your study on.
 4. Cassett Courtyard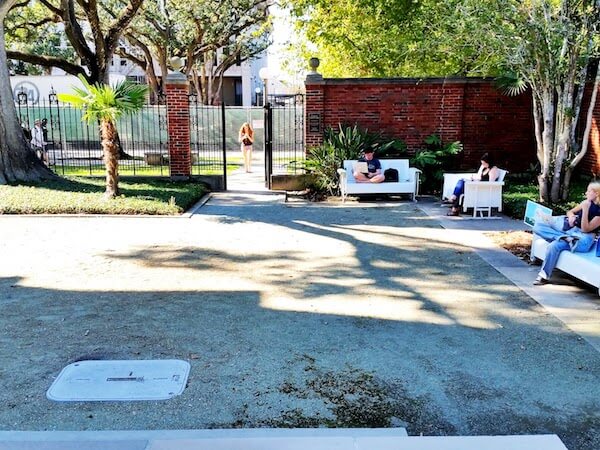 Many Tulane students don't know Cassett Courtyard by its name because it's most referred to as the little patio next to Jones Hall. Freshman Ella Swimmer made it her go-to this year. "I really enjoy studying in the outdoor seating area next to Jones Hall" Swimmer said. "I love studying outside but usually it's way too distracting outside of the dorms so this is much better. It's so pretty there, fairly quiet, and never too packed!" The crisp fall air will help you breath better too when studying stresses you out.
Just Off-Campus
So maybe on-campus studying is just way too mainstream for you. Or what if you see that guy from the bar over the weekend? If you don't own a car to venture off to some young, hip coffee shop in the Bywater, then get your cardio with these walking distance spots.
 5. Zotz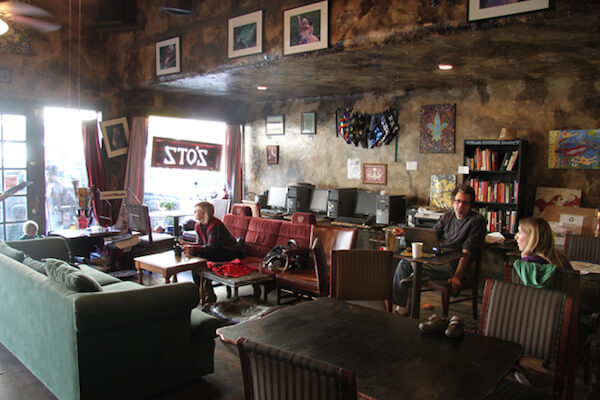 Located on Oak Street, you might miss Zotz when you pass by for the first time. Zotz is a hidden gem coffee shop that offers a unique study space for Tulane students. "I can't study on campus, so I'm a big fan of the NOLA coffee shop scene. I usually have jam-packed days so studying at night is my best bet," senior Emily Sussman said. The college-friendly hours from 7 a.m. to 1 a.m. isn't even the best part. "It's got this funky, yet cozy New Orleans atmosphere, the staff is super friendly and not to mention the coffee is great," Sussman said.
6. Starbucks on Maple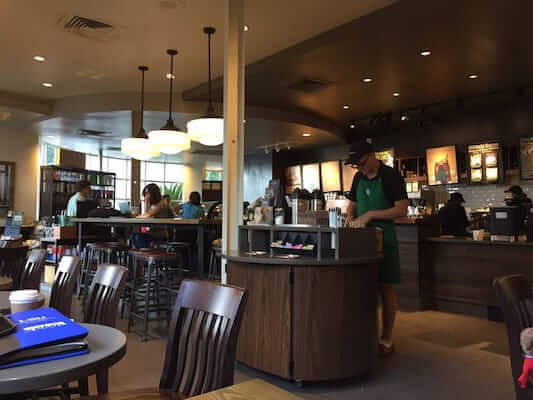 An easy walk down Maple Street, most students have made this Starbucks their hangover cure, but it can also work as your easy, off-campus study spot. "I like walking there in the morning and getting off campus for a bit, and it's a plus to be able to get their coffee while studying," senior Devi Kinkhabwala said. "I also love sitting outside on their patio rather than being stuffed inside a library all day." The Starbucks porch is also a hotspot for Tulane and NOLA dogs if you're in need of a study buddy on the slobbery side. Or if you just need a reason to cheer up after staring at calculus problems for two hours.
 7. The Rook Café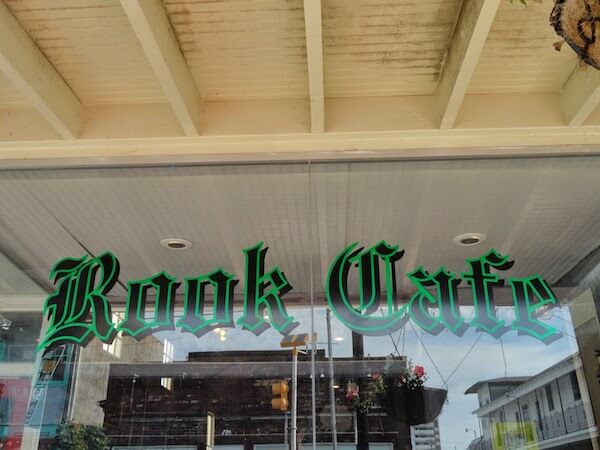 The Rook Café down on Freret Street is another need-to-know. "The atmosphere is incredibly relaxing, which takes a lot of pressure off of the schoolwork. And it's always a plus when the coffee is amazing, and they like to get creative with it," junior Daniel Horowitz said. "It makes for a perfect pick me up whenever studying is getting you down." And, if his words aren't enough, Rook also offers a variety of board games for when your brain needs a break, delicious baked goods (even gluten free!) and free Wi-Fi. So many ways to get distracted, but so much good coffee to keep you focused.
It would be a longer walk…
If you own a car, bike or if you're willing to Uber, Tulane students have found study nooks all around New Orleans. These more distant locations make it easy to get away from the hustle bustle of campus.
8. Café Luna

Packed with local artwork and bright walls, Café Luna embraces the vibrant culture of New Orleans. "I love Café Luna. It is so bright in there, and it's lit by natural light. The staff is great too–always smiling," junior Lara Fernandez said. This cafe has all the good vibes you ever need to get through research for that architecture paper. "They even have a cute book next to where you wait for your coffee in which people can write quotes," said Fernandez. And, like any great spot in New Orleans a porch is crucial. "They have a porch that faces Magazine Street which is the perfect study spot. It's such a great, relaxing vibe. The most important thing for me when it comes to study spots is it being calm." Splitting that Uber drive with a friend doesn't sound so bad anymore.
 9. Milton H. Latter Memorial Library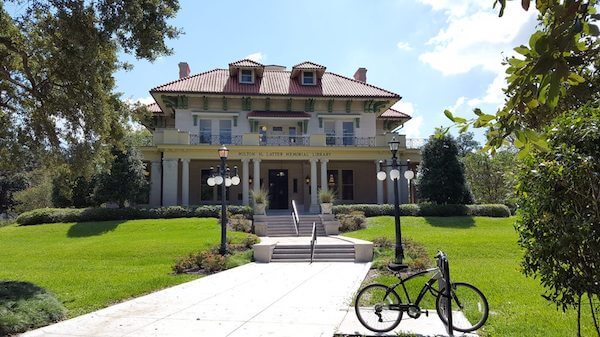 Amongst the grand, old houses on Saint Charles lies the Latter Library. This library is perfect if you like studying in library environments but can't handle the distraction by familiar faces inside Howie T. "I go there when I have a big test or paper because it's super quiet and it's unlikely I'll be distracted by people I know," senior Chloe Abarbanel said. "It's awesome because it really just feels like you're studying in a fancy, old New Orleans mansion." The best part? You won't need to go into your archive of cute animal videos because the library even houses a pet guinea pig. Seeing small furry animals never fail to release some of those happy endorphins.
 10. HiVolt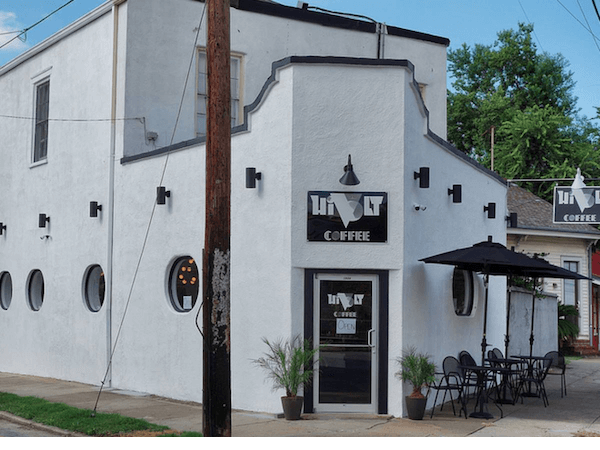 Last, but definitely not least, and a little further down Magazine, HiVolt Coffee helps Tulane students study. HiVolt is a hip joint with great food, great coffee and overall great vibes. "It's my go-to. I like studying there because it's cute inside, well-lit, there are big tables for study groups and they always play good background music," senior Rebecca Lederkramer said. "Also, the vegan and gluten free pastries are to die for and, to me, studying is always about the pastries." Whether it's for HiVolt's delicious pastries, rich coffee or trendy aesthetic, this local café can change anyone's pessimistic attitude toward studying.