Studying abroad in Europe for a semester? The best part about Europe is the proximity between the major cities, making traveling a cinch. If you're given the chance to go abroad, don't waste time sitting around. By planning travel nearly every weekend, I visited more than twenty cities during my semester in Europe. Here are ten cities that every student needs to visit before they head back to the states.
1. Prague, Czech Republic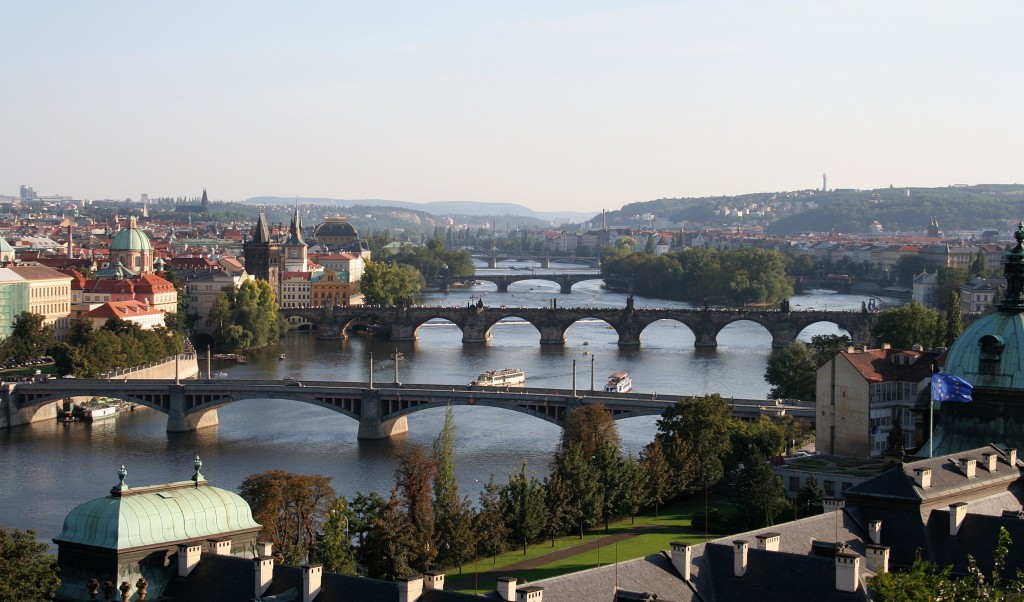 Studying abroad in Prague is like being transported into a fairy tale. The winding cobblestone streets and the incredible architecture make Prague one of the most beautiful cities (and my favorite) in Europe. Old Town Square, a hot spot for tourists, is a great place to walk around, pick up souvenirs, visit art galleries or snag some delicious Czech snacks from vendors. On nearly every corner you can take in the aroma of a sweet roll slathered in cinnamon sugar, roasting on a spit.  One of the best parts about Prague is the booming nightlife. On Friday nights many college students go to Lucerna, a famous bar that only plays American songs from the 80's and 90's. Get ready to bust a move til dawn while jamming out to the Backstreet Boys and Spice Girls.
Must see attractions: Charles Bridge, Prague Castle, Old Town Square, Astronomical Clock, St. Vitus Cathedral, Lucerna Music Bar
2. Berlin, Germany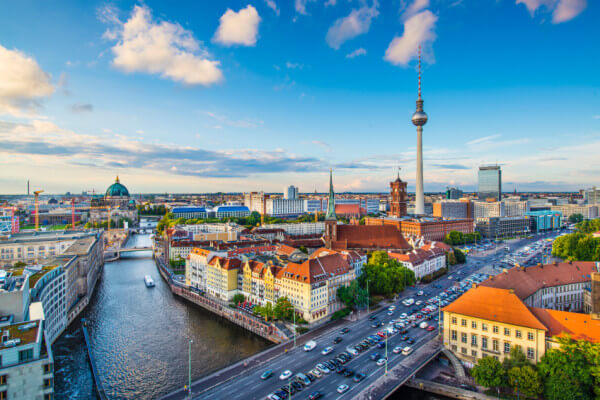 After Berlin was almost completely destroyed in World War II, the city was rebuilt and is now one of the most modern cities in Europe. Take a free walking tour or rent a bike. Being somewhat small, you can walk across the city from the remnants of the Berlin Wall to the Brandenburg Gate in just a couple of hours. Berlin is very trendy, and there are plenty of hip places to shop, eat and people-watch. With one of the wildest nightlives in Europe, pub-crawls are essential. After visiting five bars and ending up at a cage-filled club called Matrix, Berlin provided one of the most unbelievable nights of my study abroad experience.
Must see attractions: Free Walking Tour, Holocaust Memorial, Reichstag Building, Berghain Nightclub, Brandenburg Gate
3. Florence, Italy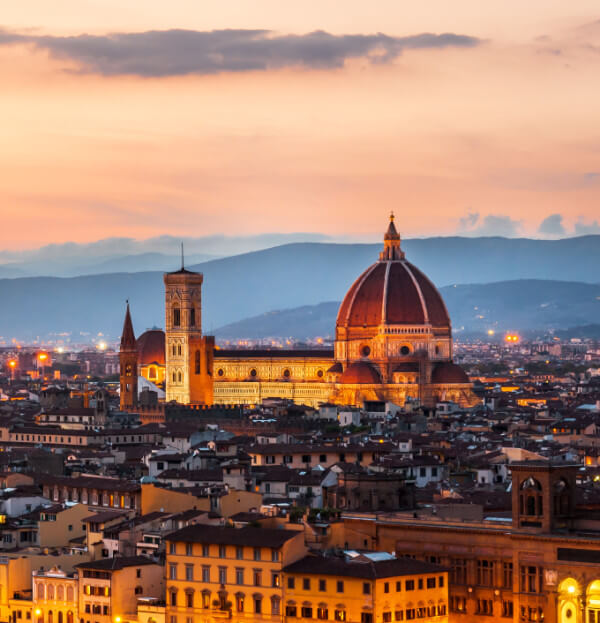 The first thing that comes to mind when I think of Florence is food. It is safe to say that I have never eaten more pizza and pasta in my entire life. Anyone who has ever been to Florence knows a restaurant called Gusta Pizza. The margherita pizza will change everything you know and your taste buds will thank you. If you're into shopping, Florence has a fantastic leather market in the heart of the city where you can find jackets, purses and wallets at great prices. No trip to Florence is complete without visiting the famous Uffizi gallery, displaying Michelangelo's David and many of the most famous paintings in the world. Technically you're not allowed to take pictures, but you'll definitely want to sneak a selfie.
Must see attractions: Duomo, Antico Vinaio, Gusta Pizza, Ponte Vecchio, San Lorenzo Market
4. Barcelona, Spain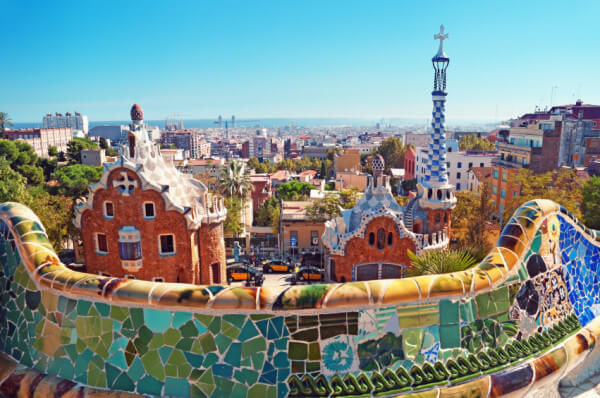 Barcelona is a passionate city full of culture, art and beauty. Exploring the city on foot is a great way to see the sites and bask in the warm Spanish sun. Barcelona is full of imaginative structures and buildings designed by the famous architect Gaudi. One of the coolest sites to see is the Sagrada Familia, a massive church construction project more than 150 years in the making. The best time for a college student to visit is during the weekend of Abroadfest, occurring sometime in early March. During this festival, students from across Europe gather and take part in the biggest party of the year.
Must see attractions: Sagrada Familia, Park Guell, Camp Nou, La Barceloneta, Razzmatazz nightclub, La Boqueria
5. Rome, Italy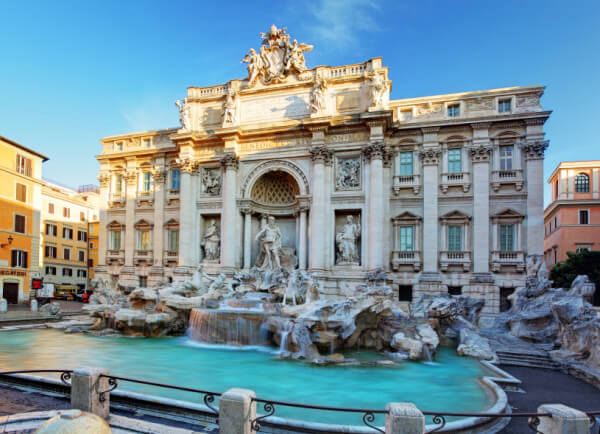 Being in Rome will make you feel like a historian trying to crack the Da Vinci Code. There are ancient monuments everywhere you look along with some of the oldest buildings in the world. The Colosseum, Trevi Fountain and the Pantheon should be at the top of your list of places to see along with the Colossum. When visiting the Trevi Fountain, it's tradition to throw a coin over your shoulder into the fountain and make a wish. Unfortunately for me, the coin did not make it into the fountain the first time. When I tossed the coin, I shanked it to the right and nailed a fellow tourist in the face and received one hell of a tongue-lashing. I may have forfeited my right to a wish, but at least I still got to eat my weight in gelato.
Must see attractions: Colosseum, Vatican City, Trevi Fountain, Galleria Borghese, Spanish Steps, Altare Della Patria
6. Munich, Germany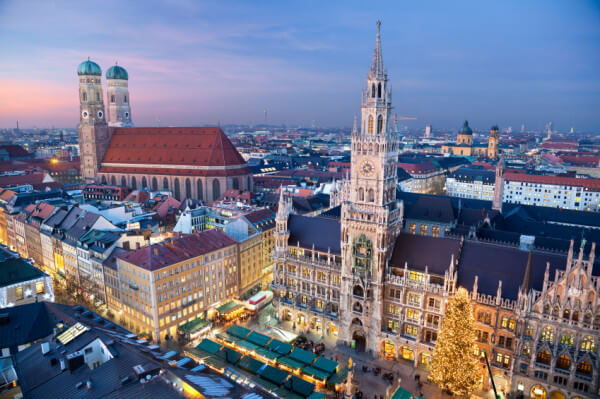 If you appreciate beer and soft pretzels, Munich is the place to go. Make sure to stop by during Oktoberfest or Springfest. Listening and dancing to live music in colossal tents with thousands of other foreigners is an incredible experience. The fairgrounds are set up to resemble a mini amusement park, which makes the event even better. At some point, I found myself drunkenly weaving around lanes in a go-cart. Sloppily racing around the track was one of the most memorable experiences I had here and oddly enough one of my only memories. But, beware of any spinning rides after having a few (or many) beers. No one wants to be "that" kid.
Must see attractions: Oktoberfest/Springfest, BMW Museum, Marienplatz
7. Budapest, Hungary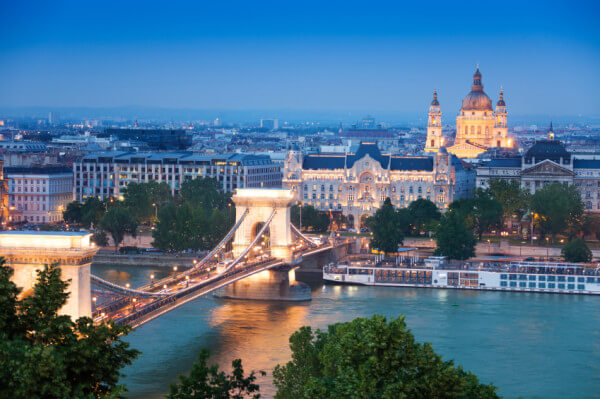 Budapest is one of the most exciting cities in Europe. It's a great city to explore on foot and uncover hidden spots. Budapest is considered the 'hipster city' of Europe and offers unique shops and restaurants that everyone can enjoy. Here, you will find the best bathhouses in Europe. Relax in the hot springs during the day and attend wild pool parties at night. Just beware of hefty, old European men in speedos.. Safe to say I, averted my eyes at all costs.
Must see attractions: Royal Palace, Szechenyi Baths, Parliament, Budapest Bath Party, Great Synagogue
8. Cannes, France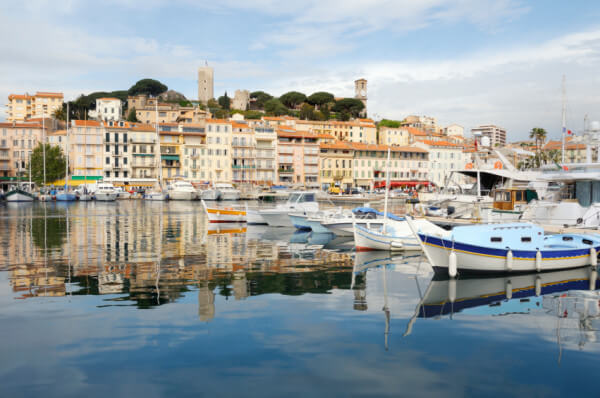 If you have time, make sure to stop in Cannes during the film festival. Throughout May, celebrities from around the world flock to this city to walk the red carpet. Since it's one of the most coveted events in film of the year, you are guaranteed to see several A-list celebs. One of the highlights of the trip was watching the cast of the Expendables 3 cruising down the central boulevard in a tank. Visiting here isn't so much about doing as it is about resting; while there are many museums and great shops, Cannes is all about relaxation. You can find the majority of the population hanging around the beaches for most of the day or taking leisurely strolls down the gorgeous boulevard, La Croisette.
Must see attractions: La Croisette, Midi Plage, Le Suquet
9. Amalfi Coast, Italy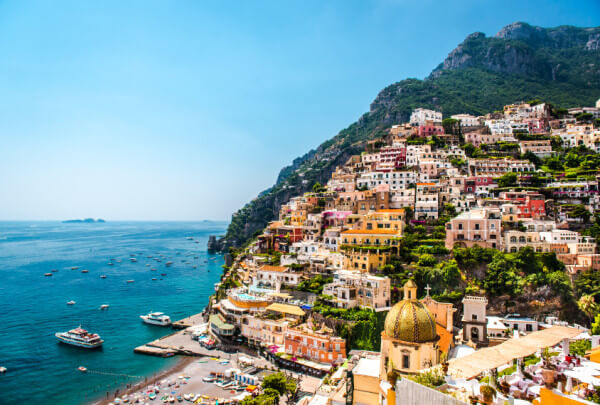 The Amalfi Coast has been dubbed one of the most beautiful Mediterranean landscapes by the UNESCO World Heritage Centre. Lush mountains line a coast dotted with multi colored buildings of all shapes and sizes. The best way to see the Amalfi coast is to hike the Path of the Gods. This four-mile hike offers stunning views and takes you along the coast while passing through several quaint villages. Though I skipped out on the hike, I managed to experience the scenery via public transportation.
Must see attractions: Positano, Duomo di Sant'Andrea Apostolo, Path of the Gods
10. Paris, France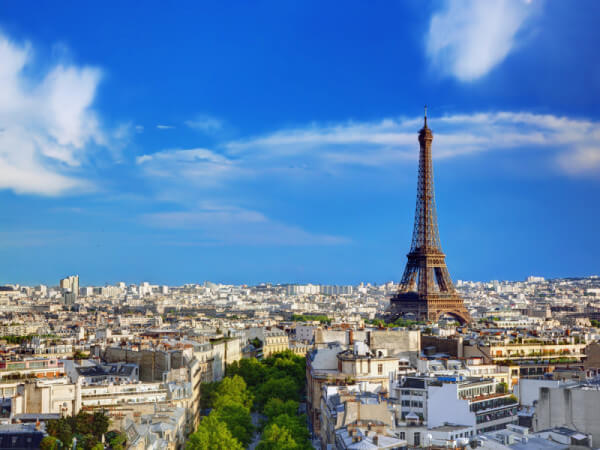 If you've never been before, Paris is a must see. The city of lights will not cease to amaze you. A hidden gem of Paris is the Jewish quarter. Here you will find the best falafel sandwich of your life and find unique stores to buy souvenirs. Take a day trip to the Palace of Versailles to feel like royalty and see where Kim and Kanye got married. If you're a cheese aficionado, (c'mon, who's not) then be prepared dream the dream. No meal was complete without a cheese plate appetizer.
Must see attractions: Louvre, Eiffel Tower, Jewish Quarter, Musee d'Orsay, Palace of Versailles