As a college student who resides in University Park during the holiday season, I'm sure you also struggle to come up with the ideas and the funds to buy the perfect gift for everyone on your list as well as to find time to plan out ideas for your recipients. Luckily, Penn State offers an array of unique and affordable gift options for everyone on your list.
These presents will help your loved ones support your school and feel your presence while you're away.
For Your Dad
Price: $4.99
If your dad likes to crack open a cold one with the boys (or with his loving wife) on a Penn State football Saturday, he definitely needs some drink sleeves to protect his Bud Light. "My dad uses drink sleeves even when he is not tailgating," Penn State sophomore Mason Pearce said. "He uses them when he's at home watching Penn State or NFL football games too. These are cheap and definitely a good gift because you can take them anywhere." Help your dad enjoy a cold drink and keep his hand warm and dry by buying him a drink sleeve.
Price: $35.49
Whether your dad is in Happy Valley cooking up grub before a football game or out in the backyard grilling up dinner, this utensil set lets him represent the Nittany Lions wherever his cooking may take him. "Dads love two things: Penn State and barbeque. This gift was a no-brainer," recent Penn State grad Kelsey Holden said. Your dad would love nothing more than to support Penn State while cooking up a meaty dinner for you to enjoy during a football game.
For Your Mom
Price: $23.99
Any mother would appreciate a fashionable winter hat to keep her head and ears warm during those cold Pennsylvania winters. "I think your mom would love a simple gift like a Penn State beanie," freshman Emily Romberger said. "It's perfect to stay warm and show PSU pride during the winter season." Whether your mom is braving the cold weather at a Nittany Lion football or hockey game or going shopping in State College, this hat will keep her warm and make sure she looks good while doing it. Keep your eyes open for your mom's facebook post showing off her new beanie during the chilly November games.
Price: $29.34
The best gift to get for a Penn State mom that's always on the go. A travel cup keeps any beverage warm or cold depending on the desired liquid temperature. No matter the destination, a travel cup is a necessity. She can bring it with her to the tailgates or to the mall when she does her holiday shopping.
For The Kids
Price: $8.99
Any child will absolutely love playing with and against each other in some epic bedroom or living room basketball games. They'll enjoy that it's Penn State themed and that they are having fun with friends and/or family. Teach your kids early on how to play like a Nittany Lion so they're prepared when it's finally their turn to try-out for the team.
Price: $16.45
Who doesn't love the game of checkers? This is just the right present to get for the little ones to teach them how to play the classic game and support the Nittany Lions at the same time. Growing up loving a college team is an experience like no other. You already feel that sense of community before you even get to the college-age, and you can start figuring out if Penn State is your dream school.
For Your Friend/Roommate
Gift card to their favorite place to shop/get food
College students appreciate gift cards more than you know. Whether it's to their favorite place to eat on or off-campus or their favorite place to shop for tailgate apparel, gift cards know how to make young adults happy. "Gift cards are perfect for college students," freshman Jessica Shi said. "They give us a payment option that covers restaurants on and off campus that may not be covered by the meal plan. Also, they help us save money in our bank accounts that can go toward paying for other things, such as textbooks." Need some ideas? Try anywhere in the HUB or any of the tried and true college standbys: Chipotle, Panera or Taco Bell. For clothing, pick up a card to McLanahan's, the Penn State Bookstore, Target or Urban Outfitters.
Price: $4.49
A must-have for any college student. Do you even go to Penn State if you don't have a shot glass showing it? What makes them even better gifts? They don't cost a lot. Students in State College love sporting anything Nittany Lion related while partying because it shows school spirit, so help them along by buying them a Penn State shot glass.
For Everyone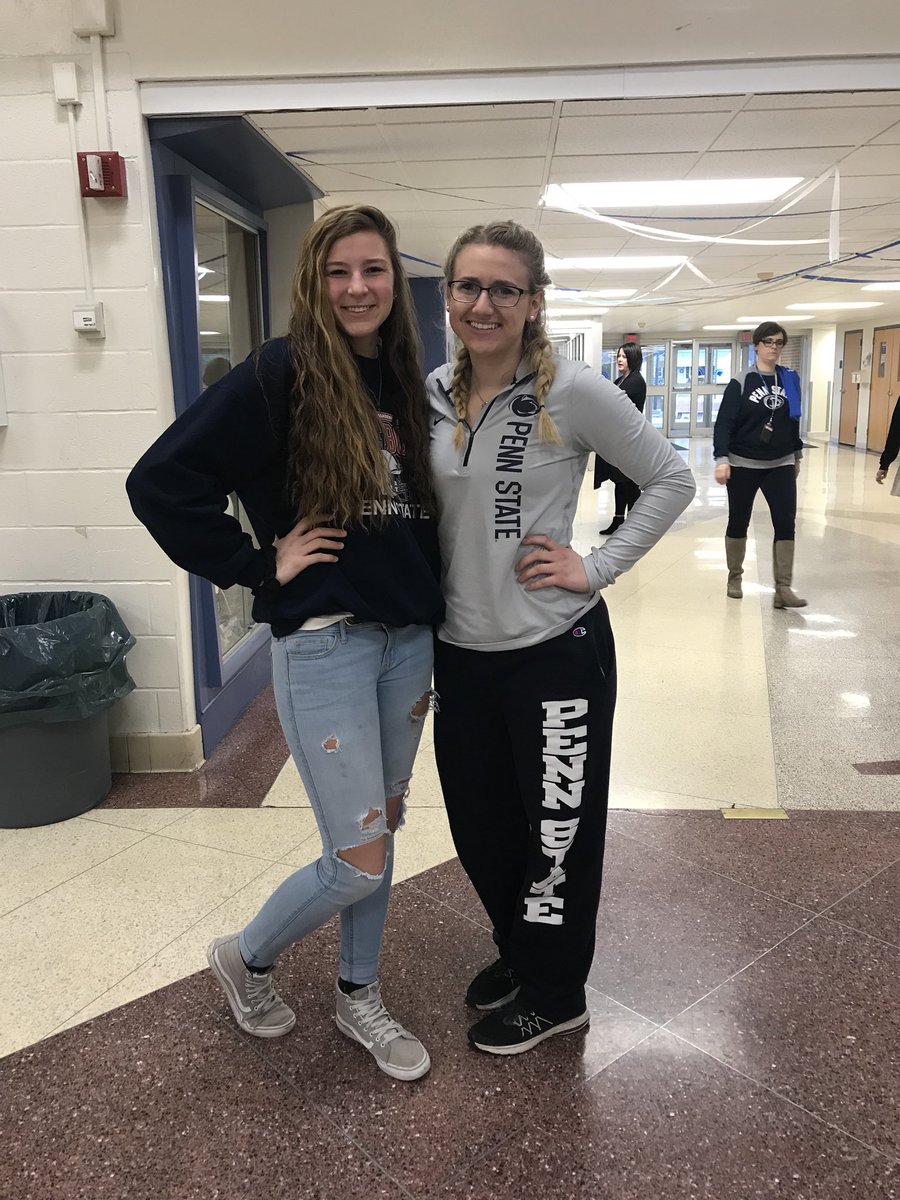 Who wouldn't be proud to represent the largest student-run philanthropic organization in the world? Your family members can do so as well. The online THON store sells everything from t-shirts to sweatshirts to headbands. "Giving someone the gift of THON apparel not only benefits the lives of children in need, but it also spreads awareness of the number one beneficiary of ending childhood cancer," freshman Lauren Knopf said. "THON apparel is a great way to show your support for fighting children, all in the pursuit of a cure." Help spread the message and increase donations to THON by purchasing THON apparel for anyone on your list.
Price: $28.12
Roll the dice with this twist on the classic Monopoly game. Everything is the same except the incorporation of Happy Valley landmarks and icons in the game as properties and every other Monopoly essential. Have fun with the whole family (and maybe start an argument or two).