Who has time to work on that summer bod all winter long? We barely have time to work out and eat healthy in general between midterms and finals. But whether we like it or not, summer lurks around the corner. Luckily, one piece swimsuits are not only popular this season, but plenty of retailers give us tons of flattering options
Check out these 10 sleek one piece swimsuits that will make you feel sexy all summer long.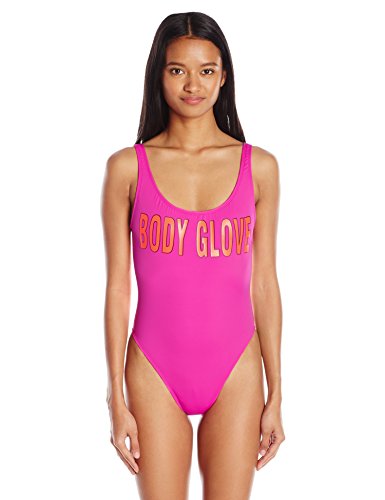 Brought to you by the athletic company Body Glove, this 80s collection will make you feel like you were invited to Madonna's pool party. By that I mean this suit is comfortable, sexy and also stylish. It's high cut on the thighs and scoops low in the back, so it makes everyone's legs look extra long in the summer heat. Beyond that, this one piece swimsuit comes in three colors: neon purple, neon pink and black.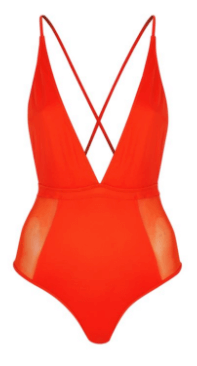 Topshop never ceases to impress fashion lovers on a budget. "I love that bathing suit because it fits amazing and I love the way I feel in it. Despite being a one piece, it shows just the right amount of skin in the areas I want to be seen," said University of Alabama senior Rachel Glasscock. Even better? This red hot suit fits tighter around the waist, giving that extra sexy 50s-pinup beach look. "I don't even mind tanning in it because it's so low cut, I get just the right amount of sun on my chest! It's been one of the best bathing suits I've ever owned because I can throw it on for any occasion," said Glasscock.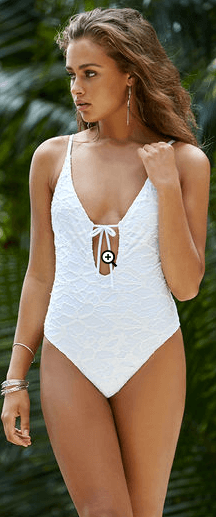 We all thought we outgrew our Pac Sun stages well before freshman year of college. Ladies, take a closer look at their bathing suit line, particularly the Kendall and Kylie brand for Pac Sun. Best of all, this affordable line of swimwear rocks the perfect combination of super cute and simple. This dainty white one piece not only makes you look super tan but it's not super low cut or skimpy in the butt, AKA a perfect suit to put on when you feel bloated after a night of summer drinking. Plus, the straps are adjustable perfect for all body types.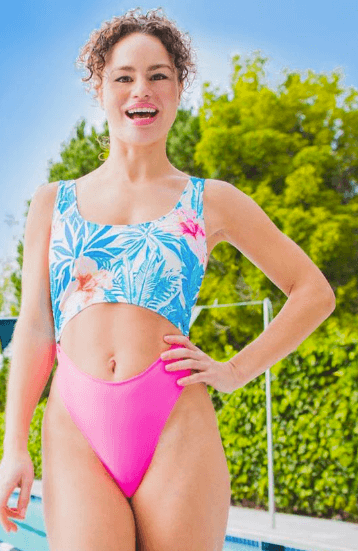 This suit's fauna design looks bright and hits in all the right places to look sexy without overkilling it. The hot pink bottom part compliments the Hawaiian print top and shows the perfect amount of stomach for those that want to bronze your mid section. And even better, you can get matching shorts for your man to really get the attention of all beach goers this summer. "I love my one piece because it highlights my curves while also giving me a little more security than a normal two piece would, Plus it's fluorescent pink, who wouldn't love that?" said American University junior Lilly O'Leary.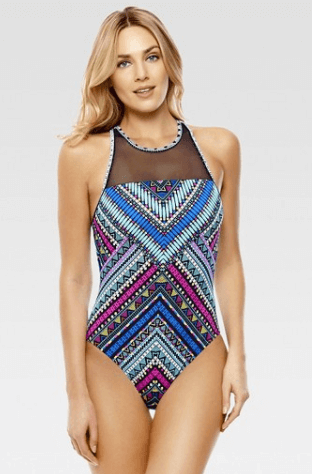 Early in the season you can walk into any given Target and find the best suits for a very cheap price. This one piece swimsuit in particular from the Beach Betty brand is high cut and patterned to perfection. Its tribal blue and pink print gives you a sexy hourglass shape without compromising coverage. This suit totally works well for ladies with larger busts, as it still shows cleavage, but also makes that area look smaller as well.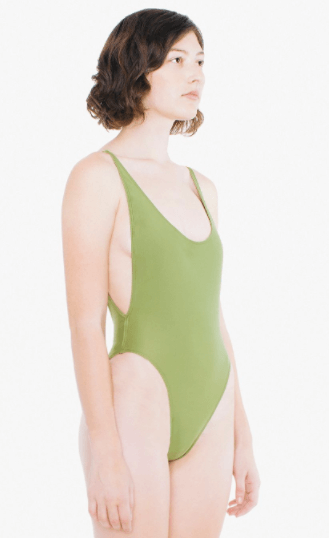 The high cut legs and skinny straps will make everyone look inches taller in the leg department. "Well it's a great purchase because when I forget to put in a belly button ring my one piece covers my belly button anyways so I don't feel self conscious! Also I like the way it flatters my body it make my stomach look thinner, and of course it's just so classic. I feel like I look different than everybody else when I wear it and I like that," said AU sophomore Penny Kmitt.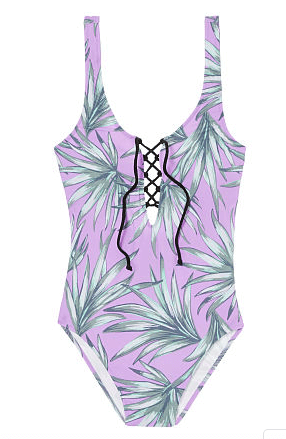 This high cut leg bathing suit is not only super flattering but also a bit flirty."The fun cutouts make it really unique. The material is really comfortable both in and out of the water," said AU sophomore Phoebe Bell. If you're on a budget, you might want to invest in this. Victoria's Secret bathing suits are also made very well and will last for season after season, so you might decide to sport this onesie next year, too.
If you want to splurge a bit on a high quality one piece swimsuit, look no further than the brand Sea Folly. This simple black one piece screams "don't mess with me" on and off the sand. It'll make you look hot without showing too much skin, and the high cut elongates the torso area. The high cut top area also works great for covering up a nasty sunburn from the day before, or a little beach activity where you want to avoid a nip slip. Either way this one piece is a classic you'll treasure for more than one summer.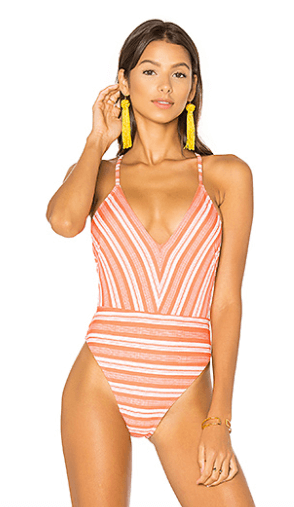 This print is worth the splurge. The sides aren't super high on the thighs but still elongate the legs. Beyond the sides of this suit, the back is cut in a V-shape that flatters and elongates your backside. You can even dress up the suit for a summer night out with a light colored skirt and quaint gold jewelry. "One pieces are all the new rage—so trendy and cute—until they give you bizarre sunburn and tan lines of all kinds. But hey, the sunburn was worth it," said AU sophomore Aislinn Cushing.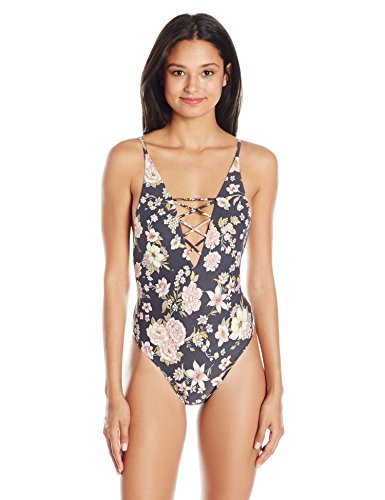 You will experience a love trip with this one piece just like the name says. Not only is the print flowery and fun, but it also looks lowkey sexy. The back dips low with cheeky bottoms for the world to see. If you have been putting in work at the gym all winter with squats, this sounds like the suit for you. The thin straps and the criss cross give enough front coverage but you might experience a wedgie or two. But let's face it—we all like to sun our buns once in awhile, even if it is in the privacy of our own backyard pool.