Berkeley campus jobs love to recruit the young and hungry from their own student body for open positions. For students, working on campus allows for flexibility in your schedule and indulging yourself a little more in campus life. Who doesn't love seeing the cutie from your class while you're wearing a hair net behind the dining hall counter? But really, where else can you get a job that you can roll out of bed for where they only expect the bare minimum that a stressed-out college student can offer?
If you're tired of having your debit card declined, check out this list of on-campus jobs at Berkeley.
1. Security monitor
UC Berkeley students help keep res halls safe for the rest of us. Freshmen and sophomores check into the dorms with their custom Cal ID cards. Student staff post up beside the doors, checking students in and out. "Security monitor is the best because you're hitting two birds with one stone—looking after the cubs (holding down their fort) and handling your bear business (school work)," said UC Berkeley senior Christie Matsumoto. The most important part of this job is greeting students and keeping an eye on suspicious activity. The best student perk? You can sit and do your homework while you do your job.
2. Writing tutor
Grammar gods and passionate helpers can find their place here. The Student Learning Center hires peer tutors every semester and even during the summer. The SLC Writing Program staff serve their fellow students in all things writing. Tutors create long-term relationships with writers who come back to see them every week. "The best part about working at the SLC has definitely been the changes I have seen writers undergo as a result of the services. My first semester tutoring I was assigned only one weekly writer, and I continued to work with her in the weekly service for three semesters total. I watched her grow from being uncertain about her abilities to very confident, and she had the grades to show it," said junior Claire Newfeld.
You don't need to be an English major in order to work as a writing tutor. The center employs students from every year and every major. The SLC Writing Program encourages all to engage in interesting conversations about writing. "I originally wanted to work at the SLC because I felt pretty confident in my writing abilities and thought it would be a good opportunity to make money at something I was good at. Now, I continue to come back to the SLC every semester because of the community of tutors in various cohorts, and because I truly believe in the services we provide," Newfeld said.
3. Residence Hall Tutoring
Like the SLC services, the res hall offers tutoring as well in the res hall common areas. Feel free to lounge on the couches, friends. With services from 8 p.m. to 10 p.m., they serve Berkeley's resident night owls.
In accordance with the relaxed environment, res hall tutors speak well about this service. "I love my coworkers. We have a very small cohort. It feels like a family, we can all joke and complain, but there's not much to complain about," res hall tutor Isabella Garcia Mendez said. "We like to have snacks, so we assign a person to bring snacks, and icebreakers so that it's not such a work aspect. And my boss is super empowering." Often, res hall staff just chill. "We are basically paid to do homework," Garcia Mendez said.
4. Summer Peer Mentor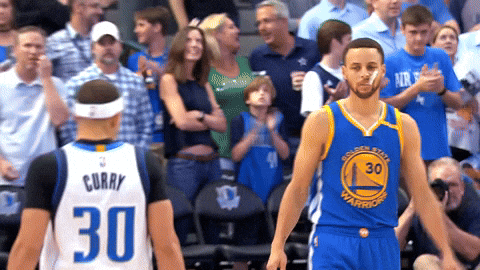 As college students, feelings of stress over certain professors and the amount of homework they assign can make us toss and turn at night. And sometimes, we feel emotional when we leave our parents and (more importantly) our dogs back home. Enter peer mentors, here to ease incoming student and  current student athletes into college life and athletics at Berkeley. They act as older siblings, showing you the ropes here at Cal. Kourtney Shaw worked as a peer mentor over the summer. Perks according to Shaw: "They were really flexible with hours." If you want to be an inspiration to an incoming freshman, this may be the job for you to take on. "With the ASC, the best part was probably being able to use my experience as a student athlete to help incoming student athletes," Shaw said.
5. Cal Dining
International House and Cal Dining are organizations on campus tasked with feeding the thousands of hungry students day and night. With a lot of hungry mouths to feed, pizza is a specialty. To serve such a large population, they employ a lot of students. Convenient and easy for many students, they take the day with food scoopers ready. "I applied to numerous jobs, but this one was the closest to where I'm living; being able to eat on the days, I have shifts helps me cut the cost of food expenses. The drawback is that it has little to do with what I want to do after graduation, and I've been urged by professors and my lab director to get a job more relevant to my major or intended career," sociology senior Jewel Quilaton said. Every kitchen could use an extra pair of hands, so dig into their application process.
6. National Writing Project
Want to inspire a nation to action? Work for the National Writing Project. "It is a non-profit owned by UC Berkeley," freshman Meghan Taylor said. The National Writing Project is a non-profit organization that works to give teachers the tools they need to better implement writing into their classrooms. The National Writing Project is not specific to Berkeley either; this project has offices on every UC campus and works nationally to improve writing practices. "I love working with other students and the other employees. My work schedule is pretty flexible. I work 15–17 hours a week and I am paid $14 per hour," Taylor said.
7. Graduate Assistant
Cal is not only the home of thousands of undergraduates but also thousands of graduate students. Go Bears, right? The Graduate Assembly serves the grad students on campus. This job is for those who want to stack their queue with professional skills. "I do like my job. It's very admin heavy, very logistical work. On a small scale, it may not seem very rewarding but the organization that I work for does a lot of big projects that I think are important like the annual Empowering Womxn of Color Conference," senior Alejandra Leynez said. If you want to work for a larger cause, then sign up here. Another perk? "The best part about my job is that I get free food like twice a month," Leynez said.
8. Bookstore Bears
When a new semester starts, the Cal Student Store floods with energized students. If you visit the UC Berkeley campus, you will find a lot of students not only looking for books but working there as well. As students rush in with lists of textbooks and school supplies they need, you may feel safer behind the desk and the cash register. Maybe someday, you will be graceful like Belle at her favorite bookstore. But for now, providing a student with the resources they need ends up feeling very rewarding (plus you get to wear a cool name tag). You'll also meet new people every day, forming bonds with your co-workers. I hate to say it, but talking to your student coworkers to complain about your boss is true bonding.
9. Call Me Maybe?
The Cal Calling Center employs students to keep the phones ringing. "With the calling center, I got to learn a lot about how funding works here with being a public university and how crucial donations are to keep scholarships and student programs running," Shaw said. In this job, you are on the front lines, fighting for funding for the programs that we love and cherish here at Cal. "Not everyone wants to talk with you, and some days you don't get a single donor; but when you do, you feel pretty accomplished," Shaw said.
10. BAMPFA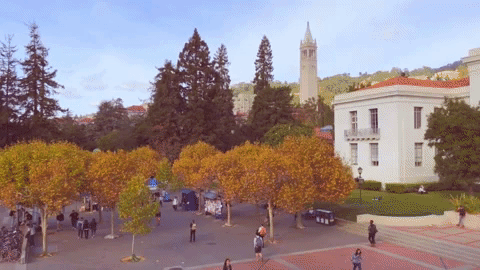 The Berkeley Art Museum and Pacific Film Archive also looks for a large student presence in their space. "I work at BAMPFA through work study," junior transfer Monica Perez. "Work study is a good way for students with financial need to get a relatively easy or convenient job while being a student." Jobs on-campus are offered for credits or for cash: the best of both worlds. Working on campus also means that the bosses understand that #studentlife and are generous with student hours. I don't know how many campuses also house museums but this one is arguably the best.