With movements like March for Our Lives and the Youth Climate Strike, more young people are invested in politics than ever before. The youth of today are hitting up their local mayor's offices on a Friday night instead of the movie theater. If you're looking to make a difference in your community, there's no need to wait. Just make sure you check your local election rules for an age requirement before you start making campaign posters.
Here are 10 political offices you can hold at the age of 18.
1. Mayor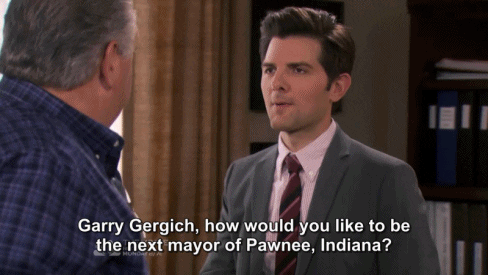 If you have the time and dedication, there's nothing stopping you from running for mayor. Just don't pull a Ben Wyatt "Ice Town" fiasco. As mayor, you are the highest-ranking government official within your given town or city. "If we can kind of entrench a younger generation into our local community politics, we can determine what we're going to see 10, 15, 25 years from now," said Brandon Paulin, mayor of Indian Head, MD, elected at 19 years old. Responsibilities may include collaborating with the city or town council, overseeing various departments, and creating the city budget. Although running a town is a lot of responsibility, the feeling of seeing your community grow and flourish under your leadership is undoubtedly worth it.
2. Vice Mayor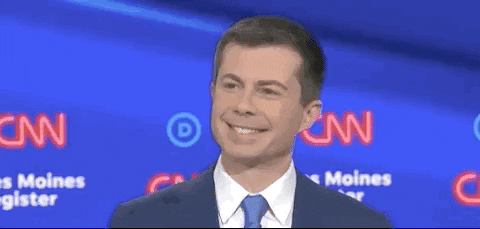 If being the mayor isn't your speed, try your hand at running for vice mayor. Vice mayors operate as a member of the city council and serve as acting mayor if the mayor is absent. Plus, serving as Vice Mayor may allow you to shadow a more seasoned politician who can show you the ropes and help you realize your own political goals. "Old people aren't always evil," Paulin said. "We can certainly learn from them, but also implement our own strategies and figure out what other local towns, cities, and counties are doing to kind of reinvigorate it." By learning from your fellow civil servants, you'll be ready for any other political offices in the future, maybe even a run for mayor yourself.
3. City Treasurer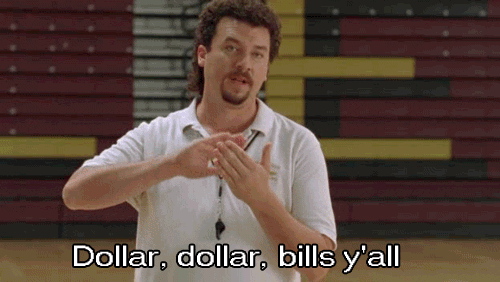 Is math class your jam? Are you always looking to crunch the numbers? Put your talents to good use as city treasurer. The city treasurer takes on the responsibility of managing the revenue and cash flow for the city. In some areas, city treasurers must complete post-election training in order to officially fill the office. But fear not, according to our calculations, this role will serve as valuable practice for other political offices and finance-related fields. Just make sure you have a calculator waiting by your side.
4. City Councilmember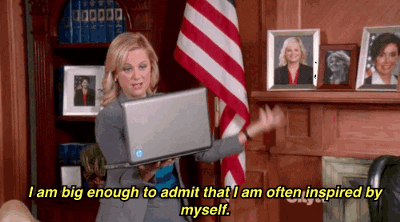 Channel your inner Leslie Knope and run for city council. All you'll need is a mug full of coffee, a pantsuit, and a dream–well, maybe a little more than that, but you get the idea. City Council is a legislative body responsible for proposing bills and passing laws to help run the city. "One of the most challenging parts is just explaining that I have experience too, it just looks a little bit different than some of the people that normally run for city council," said Rachel Junck, elected to the city council in Ames, Iowa. Although voters may question your experience, it's important to have meaningful conversations about your dedication to the community. "Being able to explain my point of view, my background in Ames, and how I could advocate for community members and our city, that was the way that I overcame that and really just explained that my experience is different, but I am qualified to be an office as well." Whatever offices you run for, make sure to keep your head held high and stay focused on your goals.
5. City Clerk
Can you juggle a variety of tasks at any given time? Do your friends know you as the one with the color-coded planner? City Clerks are organized and on top of their game in order to keep the city running smoothly. A clerk's role varies from city to city. It often includes a variety of different tasks, such as maintaining public records, taking minutes and issuing permits and licenses. As City Clerk, you can get a taste of everything local government can offer. This allows you to be a jack of all trades, which will help you decide what you want to do on your path to politics.
6. County Commissioner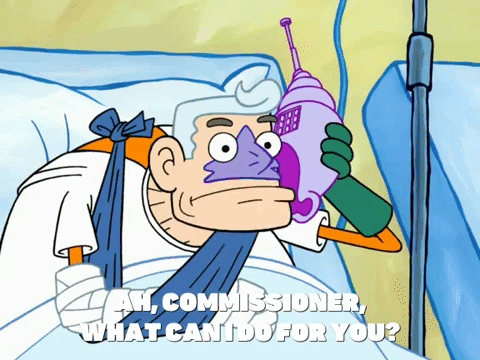 If being responsible for one city isn't enough, try overseeing several. The County Commission serves as the executive body of the whole county. County commissioners oversee county governmental institutions, dealing with local taxes, public health oversight and public works. As County Commissioner, you are on the ground talking to constituents about what matters to them, whether it's a broken streetlight or a complaint about taxes. This position holds slightly more responsibility than that of other local offices, but it's sure to propel you into the realm of politics.
7. School Board Member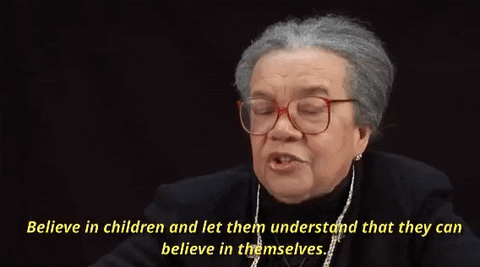 Are you invested in local schools? School board members make decisions regarding schools in their district. Responsibilities include evaluating the superintendent, approving textbooks, and adopting the annual calendar. Being a young person sitting on the school board means you have direct ties to the educational system and can bring a unique perspective. "The school board is one that represents thousands of students, but they don't have student voices or student representation in those policy issues that are being made every day," said Armando Montero, candidate for the Tempe Union School Board in Arizona. Since most school board members tend to skew older, having a younger voice enables school boards to be more in tune with students' needs. "Just being able to have someone that has recently experienced the classroom and has connections with young people can bring that unique perspective." Whether you loved your K-12 education or if it was the worst years of your life, running for school board is your chance to improve the experience for kids just like you.
8. State Representative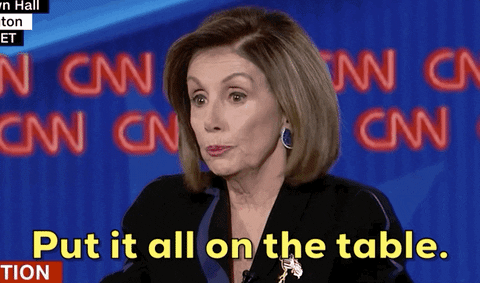 You can't run for the House of Representatives until you're 35, but the position of State Representative rests well within your grasp. State Representatives introduce, make and pass laws alongside the State Senate. "I could help a lot more people than just advocating for something. I can really make a difference as a state representative and I can learn a lot more," said Cassandra Levesque, elected to the New Hampshire House of Representatives at age 19. "It's a really great experience to be in politics, even running or just volunteering. It's a really fun experience." As a state representative, you can create change that affects young people and issues you care about.
9. State Senator
Like State Representatives, State Senators have the ability make change in their state at an on-the-ground level. State Senators participate in passing laws that affect your state individually. Being a young person in the senate will allow you to learn from your older peers and introduce new life. "The problems facing young people today are not the same problems that were facing young people 40 years ago," said Jacob Bachmeier, elected to the Montana House of Representatives at 18. "It's important that if we want a voice, if we want laws that represent us, we need young people to represent us." Representing your state is a huge deal at any age, but doing it at age 18 is a feat not many can claim. Increasing the number of young people in all political offices is sure to make a difference.
10. Precinct Captain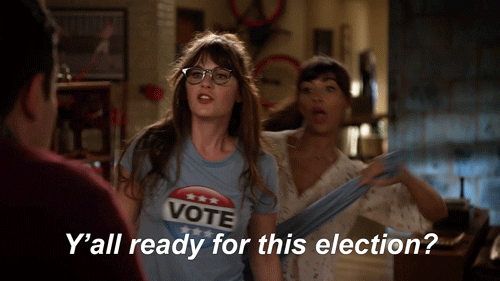 Not everyone has time for a yearlong commitment to politics. Get your feet wet during an election year by serving as a precinct captain. Precinct captains connect members of your community with the political party. They may help with voter registration efforts, absentee voting, getting out the vote and promoting the party. Young people looking to be precinct captains should get involved in their local political party through volunteering and attending party events. Young people are particularly valuable as precinct captains as they amplify the youth voice in any election.