Diving into a job after undergrad won't always lead to a successful career. Applying to grad school could mean the difference between being managed and being Managing Director. Industries constantly evolve with the latest technologies and design methods, which is why The New School in New York City has designed graduate programs that empower students to keep up with these exciting changes and lead the way. At the university's Parsons School of Design, New School for Social Research, and other esteemed graduate institutes, the opportunities are endless with programs for creative, curious, and critical minds. Which program speaks to your talents?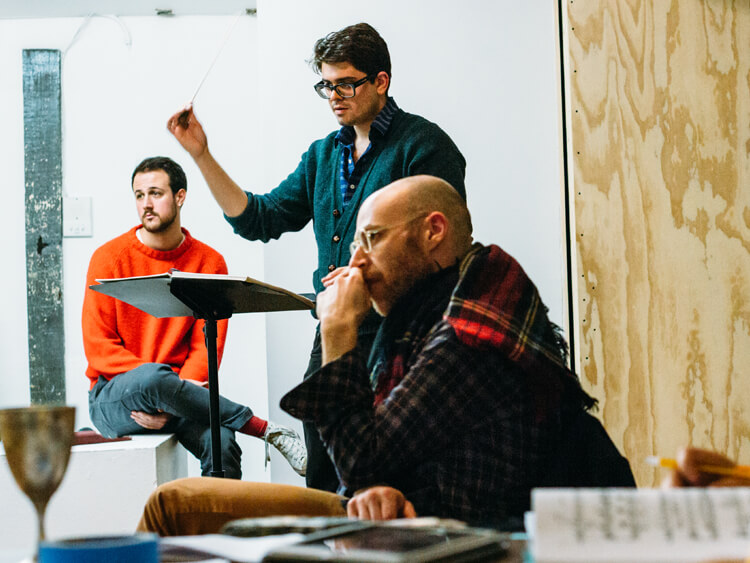 For performing artists, applying to a grad program in management often means leaving your dreams of Broadway or Carnegie Hall behind—but not at The New School. Grab your scripts and your textbook because you get the best of both worlds. According to Richard Kessler, Executive Dean of the College of Performing Arts and Mannes School of Music, this program builds upon your performance talents while you learn the inner workings of show biz. For example, talented trumpet players who want to start their own K-12 arts education organization can learn the skills to jump-start their business while still being able to perform. Amanda Ameer, a communications consultant for artists and arts organizations, teaches the course on marketing and public relations. "It makes a real difference to have faculty that teach from professional experience and knowledge," Kessler said.
Have you ever tried teaching your grandparents how to use the Internet? If you're one of those people who love breaking information down step by step, or always find a creative analogy to explain something, then data visualization was created just for you. Pie graphs and scatterplots are so elementary. This program taught at Parsons School of Design helps students who have foundational knowledge of statistics and programming to tap into their creative side to make large amounts of data digestible to less technical audiences. Think medical statistics, election data, information on our economy and even facts and figures for college applicants. Channel your inner Nate Silver because the world of big data needs you.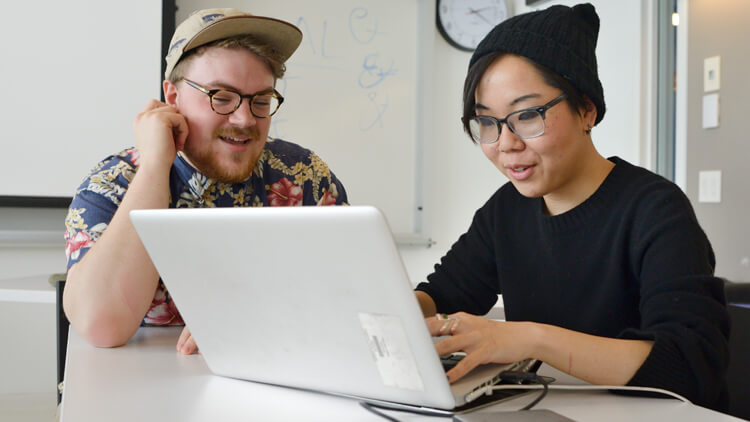 Don't let your Anna Wintour–sized sunglasses block out the inevitable truth that publications are hitting the digital age. You can recite the AP Stylebook by heart and live by the proper use of semicolons, but journalists today need to understand the world of online publishing to transform print to the web. In part one of the multimedia publishing, production and writing lab class, students sharpen their knowledge of HTML, Adobe Suite, WordPress and more in order to create, publish and promote a contemporary magazine in digital or print. Working in a team setting prepares students for real-world applications.
Will you design the next digital product to transform the lives of millions? The marketplace has an increasingly high demand for leaders who understand innovative composition, typography, user experience, and prototyping to create our future's tech products. Communication design at Parsons dives deep into design methods and technology, focusing on digital product design. In a world where seven-year-olds use an Apple TV like second nature, being tech-savvy just isn't enough. Say goodbye to designs that can't be implemented once they reach the developer. Say hello to front-end development skills in HTML, CSS and JavaScript. Students graduate in one year to be industry ready.
Like many millennials, you can't go anywhere without your phone. How are you supposed to know what crazy scandal Kim K. got herself into today if you're not connected to wifi? The Media Management program never lets you disconnect. Instead, you'll analyze the effects platforms like Facebook and even gaming systems have on the world. "We look at the ever changing media landscape through the filter of current and evolving management principles and theories—especially as they relate to general management, economics, marketing, distribution and entrepreneurship," Paul Hardart, Director of the Media Management program, said. "For instance, this semester we have one of the first graduate level university courses in programmatic marketing." As part of the world's largest media studies program, students land internships with CBS, Conde Nast and HBO. You can thank being taught by professors who double as senior executives of these innovative media companies.
Are you the friend who walks around downtown constantly explaining ways the city could be more efficient? Or maybe you notice all the downfalls of cities that cause social injustice. In the Design and Urban Ecologies program at Parsons, students develop solutions to urban situations by combining knowledge of city and environmental policies with a passion to actively create change. "We designed the programs to radically reframe the study of cities and ecosystems by combining design research, fieldwork, participatory action and innovative design methodologies so that our students gain a broad understanding of the complex forces that influence urban growth," Miodrag Mitrasinovic, Associate Professor of Architecture and Urbanism, said. Students develop and maintain full ownership of seminars and research projects by the time they graduate.
You forced your parents to keep a recycling bin in your house at age seven, and now you actively lecture students on campus who throw trash in the plastics-only bin. Find more change makers who share your commitment to going green in The New School's Environmental Policy and Sustainability Management grad program. While saving the environment, you can create your own specialization and make social justice a priority. "The program offers students the ability to choose either a policy or a management concentration in their pursuit of an environmental graduate degree," Ana Baptista, director of the program, said. "Students in the program work directly with clients and organizations in the field to gain insight into the areas of the professional sector." Graduates now work in senior positions, such as Director of Sustainability for the City of Orlando, and Director of Research and Data Analytics at GridMarket, a New York-based startup.
Group projects help us define our future career roles. Are you the poster board creator, designated slacker or steadfast group leader? If you find yourself gladly accepting responsibility to take charge of an assignment, the Strategic Design and Management program at Parsons will help you lead and inspire innovative approaches to designing systems. Through the program's collaborative environment through classes entirely online or in person, students focus on the evolving global economy and sustainable business models. The flexible hours support professionals already in the field to expand their knowledge of ideation, prototyping and working with stakeholders. Now is the time to become the entrepreneur or leader you have always envisioned.
Don't let picking a graduate program be as difficult as picking out your #OOTD in the morning. The Fashion Design and Society MFA program at Parsons School of Design positions students to become the next Donna Karen, an alumna of Parsons. 2016 graduate Snow Xue Gao even designed an outfit Rihanna wore at the Global Citizen Festival—an achievement only possible in classes such as Personal Identity, where students patch together inspiration from the arts, film, literature, photography and themselves. Learning about fashion's impact on the environment and ethical considerations begins in the second-year fashion cultures class. Utilizing unique fabric cutting techniques to produce three-dimensional outfits, you might become like another 2016 graduate, Alex Huang, a semi-finalist for the H&M Design Award 2017.
View the world beyond everyday economics and political science. One of the core elements of this master's program is the International Field Program, which enables students to conduct projects and research with nonprofit organizations, work with local communities and leave lasting impacts with the creation of trans-media platforms. "We just had a group come back from the Balkans where they studied refugee issues for the whole summer. The students' fluency with the policy issues around the refugee crisis after this experience was truly impressive," Stephen Collier, director of the Studley Graduate Program in International Affairs, said. "This isn't just 'real-world application,' this is real-world experience."
Ready to jump start your career with the most innovative grad programs? Thought so. Get more info on The New School Graduate programs here.