Alarm goes off. Roll over. Groan. Hit snooze for the next hour. Wake up, freak out and run out the door looking like a hung-over zombie. Sound familiar, or is it just me? These morning hacks will save you time in the morning so you can get your morning z's and still walk out the door looking like a (mostly) respectable human being.
1. Use a 2-in-1 conditioner.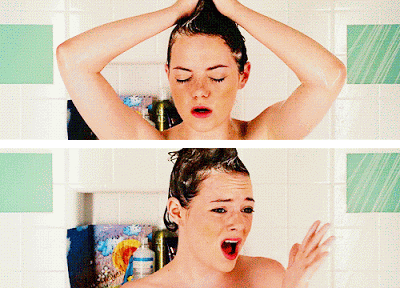 If you need a morning shower to wake you up for the day, save time from your routine by using a 2-in-1 conditioning shampoo. You'll cut your shower time in half, as well as budgeting smart by using one bottle instead of two. Be sure to mix it up sometimes by using clarifying shampoo as well as deep conditioner to maintain those healthy locks.
2. Get everything ready the night before.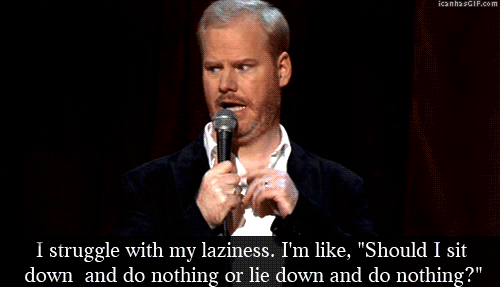 I'm running late more often than not, so I learned in high school to have everything in a bag the night before: books, keys, wallet and everything else I might need that day. Not only do you save time in the morning by having everything prepared, but you don't have to worry about forgetting your calculus homework while you're scrambling to throw everything in your bag.
3. Shave after your shower.
This one goes out to the guys: you'll save time and get a cleaner shave if you shower first. In lieu of a shower, splash some warm water on your face first to open up your pores. Or, you could just save time altogether and skip the shave, and opt for that rugged hunter look.
4. Plan your outfit the night before.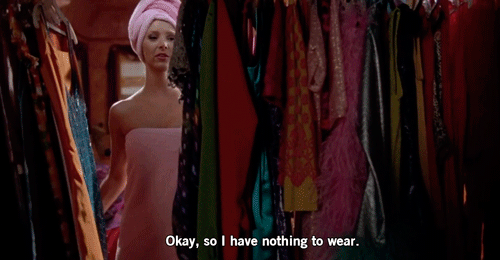 If I didn't plan my outfits the night before, I'd walk out the door wearing pajamas and mismatched socks. Let's just say my brain doesn't function at its highest capacity anytime before 11 a.m. Having your outfit chosen and waiting for the day can save you precious minutes of sleep and ensure you look your hottest, even if you're still secretly dealing with zombie-brain.
5. Start your day with the right soundtrack.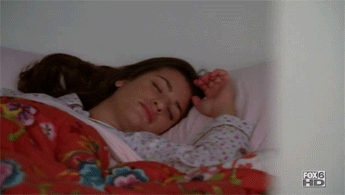 Whether it's Taylor Swift, Jessie J or some Kanye, set your alarm to something that's going to get you jumping out of bed in the morning and eliminate any snooze time. My go-to, cliché as it may be, is Macklemore's "Can't Hold Us." Every time that chorus hits, forget sleep, I'm out of bed pumping my fists like it's 1 a.m. on a Saturday. Change up the songs and artists often enough that you don't become immune to their magical pump-up powers.
6. If possible, prepare your breakfast beforehand.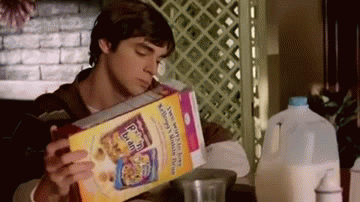 I'm lazy to the point where I'll have my cereal already set out in a bowl with the spoon laid out next to it; the only thing I have to do in the morning is pour the milk. I started doing this after I accidentally poured orange juice into my cereal one morning because I'm that confused before lunchtime (and I can't even blame a hangover). If you're one of the brave few who cooks breakfast, get your ingredients organized the night before so you don't have to dig through the fridge and cupboards to find them, eliminating any last-minute mishaps.
7. Sleep-in hairstyles and dry shampoo.
In a dream world, we'd just climb out of bed in the morning with our hair looking fabulous and flawless. So maybe we can't always say we "woke up like this," but the best hairstyles are the ones that require the least amount of work. If you were having a great hair day yesterday and don't want to wash it out just yet, no worries, dry shampoo is here. For those who haven't already been introduced, dry shampoo should be your new best friend. It's a powder spray that essentially absorbs all the dirt and oil on your scalp, cleaning your hair and making it smell fresh as a daisy. I know; it almost sounds too good to be true.
8. Steam clothes in the shower instead of ironing.
Your favorite shirt looks like it's been crumpled up in the bottom of your closet for a month? No problem. Hang it up in the bathroom while you're taking a hot shower, and the steam should smooth out any wrinkles, saving you time you would've spent ironing. It's like a trip to the spa and a trip to the dry cleaners all in one—and let's be real, you're a college student. What are the odds you even own an iron?
9. Wear more dresses.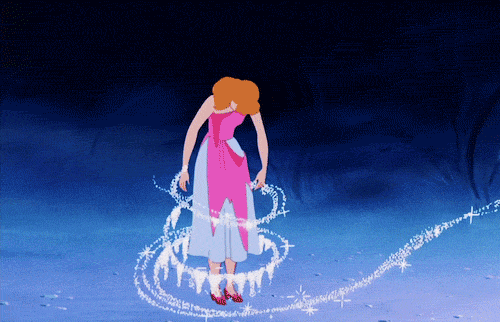 Dresses are probably the easiest way to look pulled together, while being the simplest outfit change in the morning. No need to fumble with layers, belts and shimmying into skinny jeans: Dresses only require one swift motion. I have five summer dresses I wear on repeat and just hope no one notices, and one that's my go-to "shit-I'm-late-and-have-nothing-to-wear" dress. In the winter, just add on a pair of tights and some boots and walk out that door looking like you definitely woke up more than five minutes ago.
10. Pair your outfits together.
If you always group certain accessories, cardigans or ties with specific outfits, save yourself time by hanging them up together. You'll cut down on time spent tearing through your closet to find the perfect match. I have a cardigan I noticed I only wear with one dress, so now I leave them on the same hanger, just two old friends all ready for any occasion.