Summer: a time for relaxation, making memories with friends and traveling to breath-taking places all over the world. No? Maybe in an ideal world, this could be what your time off from school would look like, but as a broke college student that needs to pay rent, summer looks a bit different. Cue the 12-hour work days, microwave mac and cheese cups and frequent anxiety attacks every time someone asks how the career planning has been going. For those struggling through the latter scenario, you deserve a mini vacation.
I cordially invite you to take a day to run away from your responsibilities on these summer vacations.
1. Slide Rock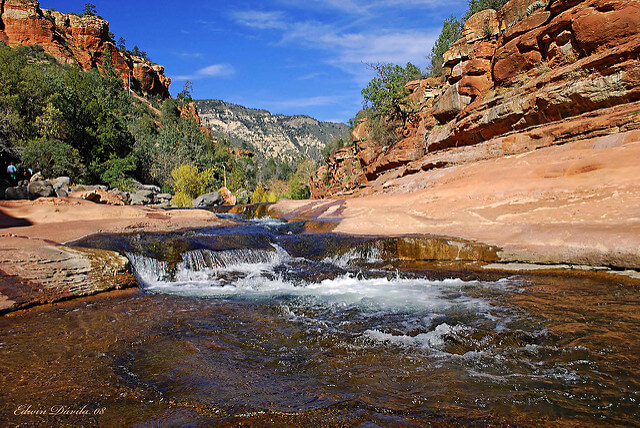 Natural waterslide—need I say more? This attraction located in Sedona, Arizona brings in tourists year-round to take a slide down the slippery stream surrounded by rock features. Pulling together the thrills of a water park and the beauty of nature, everyone who visits the area can expect a little bit of everything. Worried about the number of small kids and families occupying the space? A screaming child doesn't exactly fit my definition of relaxing, but no need to stress because with a bit of exploring you can find a quiet spot away from the initial mania of the central sliding area where most of the kids can be found. With small ledges to the edge of the river and large rocks placed at various points throughout, you can also find some spaces to soak in the sun, relax in the shade or just chill with friends on your day off.
2. Maquoketa State Park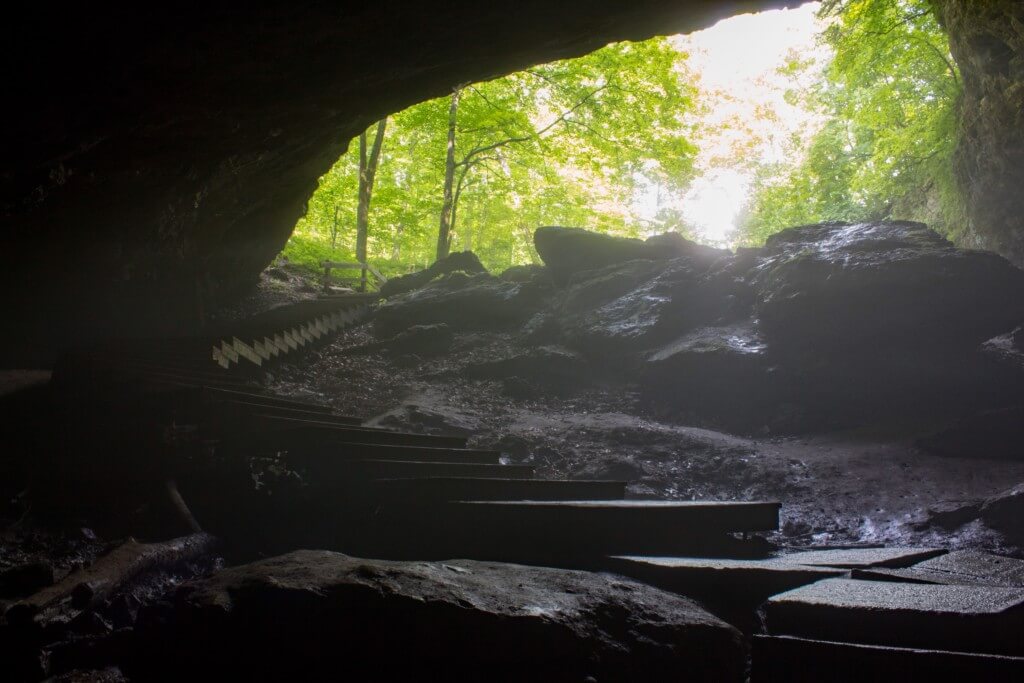 Your inner Indiana Jones will awaken the moment you step foot in the Maquoketa State Park in Iowa. Walk through the caves that took a millennium to form from water erosion on the areas limestone bedrock and discover an entirely new world hiding in the Midwest. "They're a tranquil, magnificent area that makes you forget you're in Iowa. The caves and underground forests have become a regular adventure for my friends and family where we walk away with memorable experiences while still keeping money in our pockets," Iowa State University junior Roxanne Kadoun said. Take out your iconic exploring fedora and bravely scour the 370-acre park for all of the beautiful treasures the forested expanse has to offer. Unfortunately, this adventure may have to wait until next summer due to construction and renovation taking place around the park itself, forcing it closed to the public until October 2018. As we have all learned during our anxiety driven college days, the more you plan ahead the better. Might as well start planning your next road trip for 2019 and add the Maquoketa Caves into the mix.
3. Tamolitch Falls (Blue Pool)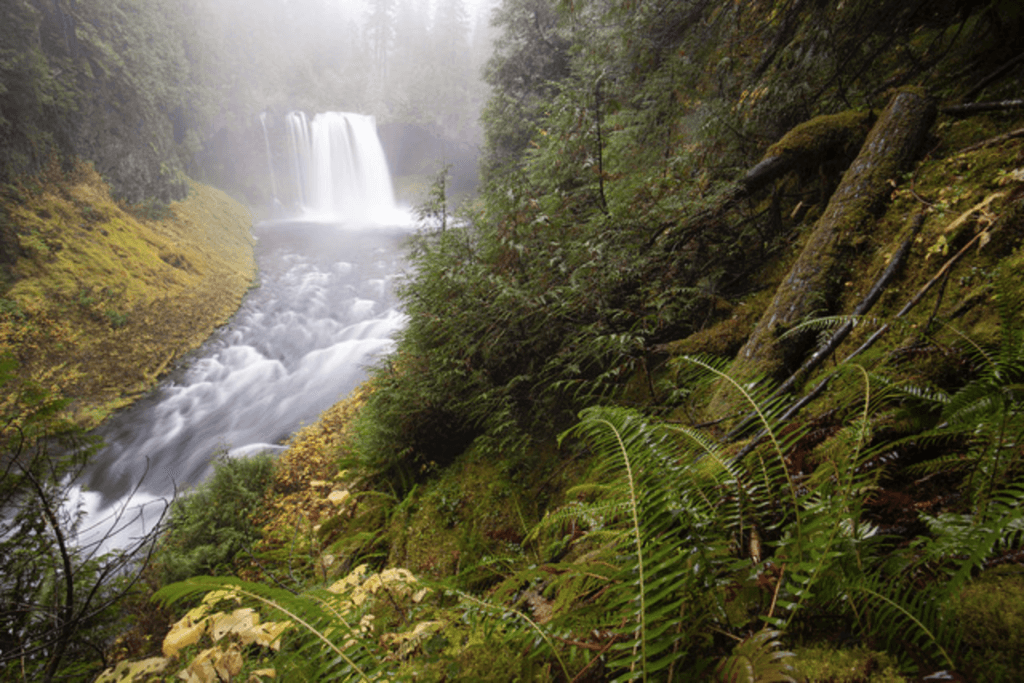 Located southeast of Portland, this mesmerizing water feature offers a tranquil escape for those slowly losing their mind in cubicle land. Trails of various difficulty levels wind throughout Willamette National Forest where visitors can hike, bike and relieve their daily stresses as they make their way towards the famous Blue Pool. If you find yourself worn out by your annual five-minute treadmill workout, don't worry. The McKenzie River Trail leading to this natural paradise spans just under four miles and even those accustomed to Netflix marathons rather than running marathons can keep up. Take some time to forget the mountains of work that clutter both your desk and mind and watch each stressful task fall away as you take in the beauty of the clear blue waters of the Blue Pool.
4. The Beach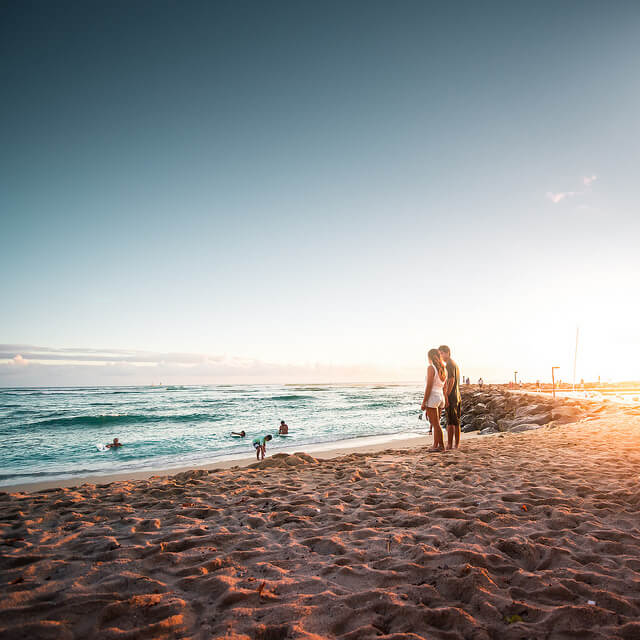 Being from the Midwest, the term "beach" has multiple meanings due to the state of our landlocked position, so naturally some sort of flat area near water had to make our list of cheap vacations. A beach for some may consist of a sandy area with the crashing waves of the ocean racing towards vacationers. Others may see the bank of a river as their form of a beach (or at least the closest thing they have to a traditional beach). Either way, your beach exists for you to spread out a towel on a hot summer day and relax under the sun, read a book or hang out with friends as the sun sets behind you. These unforgettable days at a beach come to you free of charge and completely open to interpretation as to where and how you execute the perfect beach day. "No matter how you spend your day there, I highly recommend wearing excessive amounts of sunscreen while doing it," Des Moines Area Community College student Alaina DeZeeuw said.
5. Hollywood Sign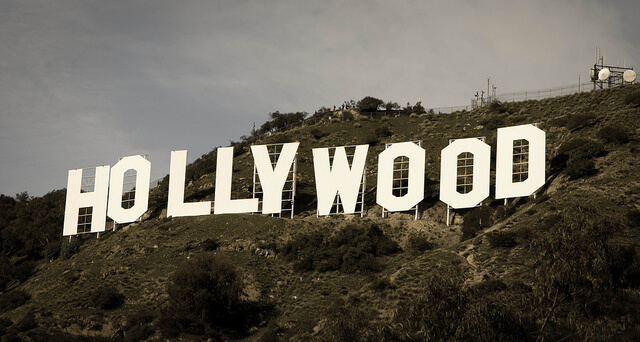 Why not make a simple day trip iconic? The Hollywood Sign sits right at the top of iconic places to visit, and even better, this famous landmark doesn't cost a dime. While it may seem cheesy in the moment for some, checking the Hollywood sign off of a vacation list consists of more than just the picture you'll eventually display in your home; this trip location creates the stories that you'll be telling for years to come. "When I went with my friends we asked ourselves why we were hiking so much for fun and my friend said, 'We are college students, so we can't afford to spend too much on entertainment.' Honestly, he was right. In the end, we had a lot of fun and I noticed that you don't need money for a great time with friends and family. As long as they're with you then that's all you need," Des Moines Area Community College student Alexandra Martinez said. Visiting something as major as the Hollywood Sign in California may be at the top of the bucket list for some and questionable to others, but having the experience with those that could make an empty parking lot feel like an amusement park makes it worthwhile.
6. The Grand Canyon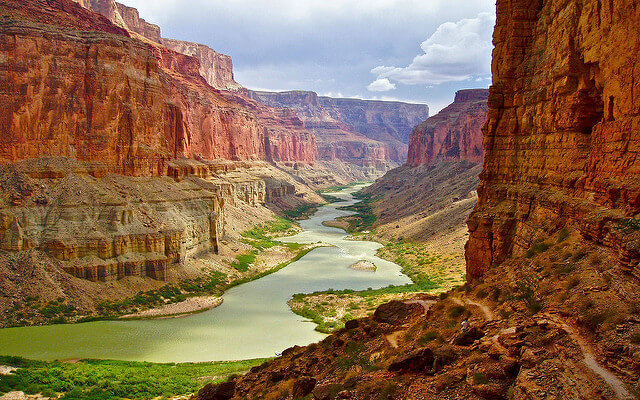 Another oldie but goodie on the vacation bucket lists: The Grand Canyon. Truly one of the United States' most famous landmarks, people travel from all over the country and the world to visit this natural wonder. "I would recommend it to others because the Grand Canyon is a place that you have to see in person at least once to understand it. The pictures people see of the Grand Canyon don't do the beauty of it justice," DeZeeuw said. With miles of trails that range from moderate to hardcore hiking, you can spend multiple days exploring, taking breathe taking pictures and learning about the history of the canyon itself in the multiple museums and buildings scattered throughout the park. If you feel strong and indestructible (and possess a safe amount of balance) you can even dangle your feet over the edge of the canyon itself. The photo possibilities are endless, but just remember that safety comes before any and all cool pictures that may leave you at the bottom of the canyon. Hike with friends, spot some wildlife along the trails and never stop snapping photos.
7. Multnomah Falls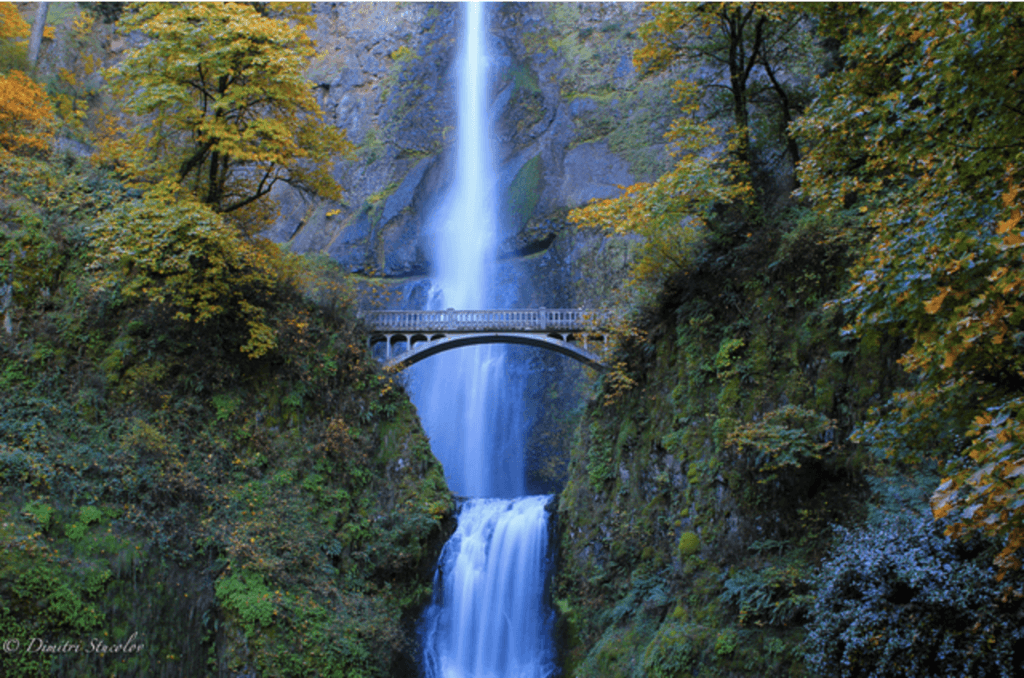 Whether you visit the Multnomah Falls as a short pit stop on your day full of fun or as the main attraction, the slight detour will be worth the ride once that icy spray of the waterfall hits your face. Located just outside of Portland, Oregon, the Multnomah Falls brings together natural beauty and the power of history in one 611-foot-tall waterfall. You can learn about the lore surrounding the landmark that spans hundreds of years as well as visit the Multnomah Falls Lodge to complete your experience at the falls. Built in 1925, the lodge now houses tourists, spectacular views of the falls as well as trail maps where you can continue your exploration around the area. No need to pack a snack for the long hike because during the summer months various vendors will provide ice cream, coffee, soda and more at the entrance to the lodge.
8. Baseball Games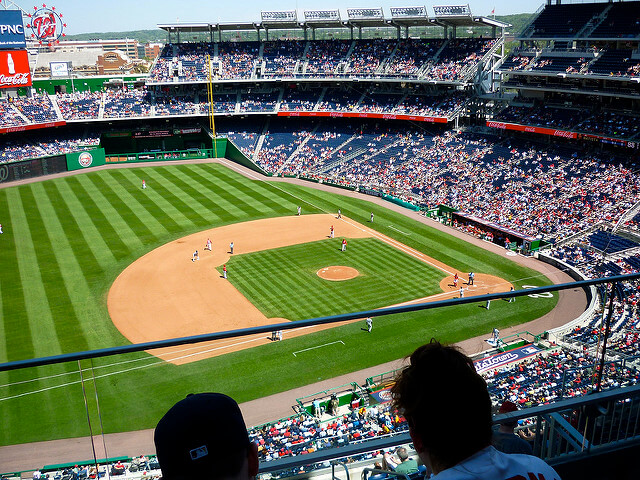 Calling all sports fans for a day full of classic baseball chants, yelling at refs and the sweet smell of hot dogs in the summer heat. Whether you find yourself in Kansas City, Chicago, Arizona, etc. and you have 10 to 20 bucks to spare, you can guarantee a fun day at a baseball game. For cheap tickets, be prepared to get a workout as you climb what seems to be Mount Everest in stair form. Depending on the extent of your road trip this may be a good thing, just be sure to watch your step as you climb so that your concessions don't become a part of your outfit. Again, baseball won't be for everyone and depending on your passion for a team this day could end either very well or extremely bad when the final inning comes around. That being said, you've completed your goal of leaving the stresses of reality behind and made some new memories with those around you.
9. Chicago, Illinois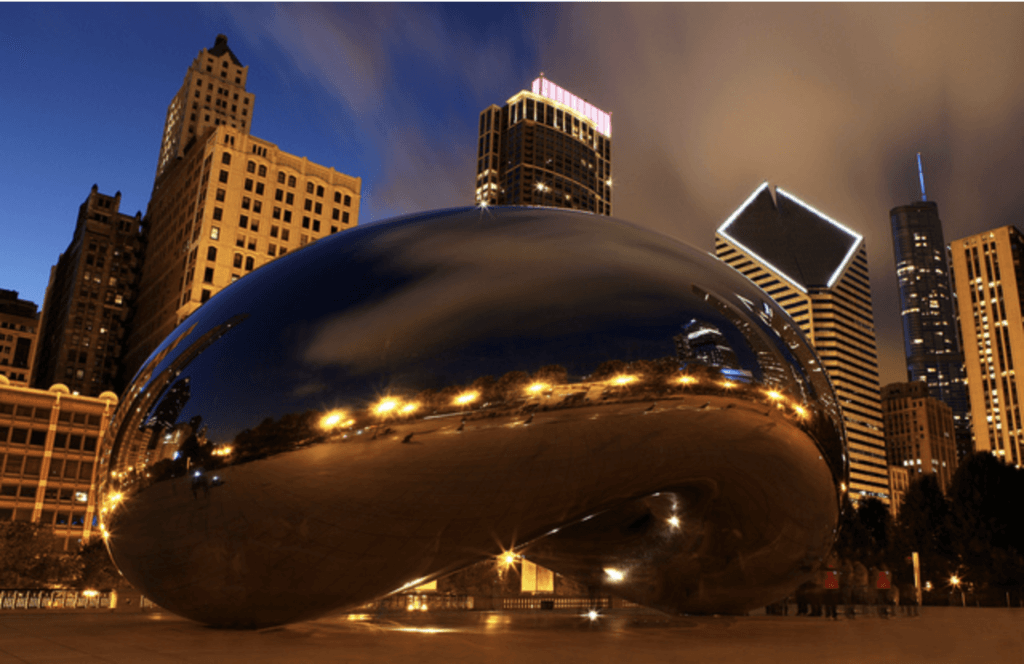 Some may believe that a big city like Chicago wouldn't be your first pick for a cheap vacation with friends, but they would be only partially correct. Plenty of free attractions are scattered around the city such as the famous bean sculpture called Cloud Gate that pulls in hundreds of tourists every day to capture that perfect photo off the mirrored exterior. As you continue your walk through Millennium Park you can see even more sculptures with countless photo ops around every corner. The beauty doesn't stop at the edges of Millenium Park but continues throughout the city to the river running through the city to Navy Pier where you can overlook the water with great views of the Chicago skyline. "Honestly I'm in love with everything Chicago has to offer. There's never a shortage of things to do and even if you can't find anything to do, the city speaks for itself with the amazing architecture featured throughout," DePaul University junior Emily Mefford said. Whether you're looking for a quick walk through beautiful sculpture parks or a day full of exploring and deep-dish pizza, the city of Chicago has just what you need to take your breath away.
10. Decorah, Iowa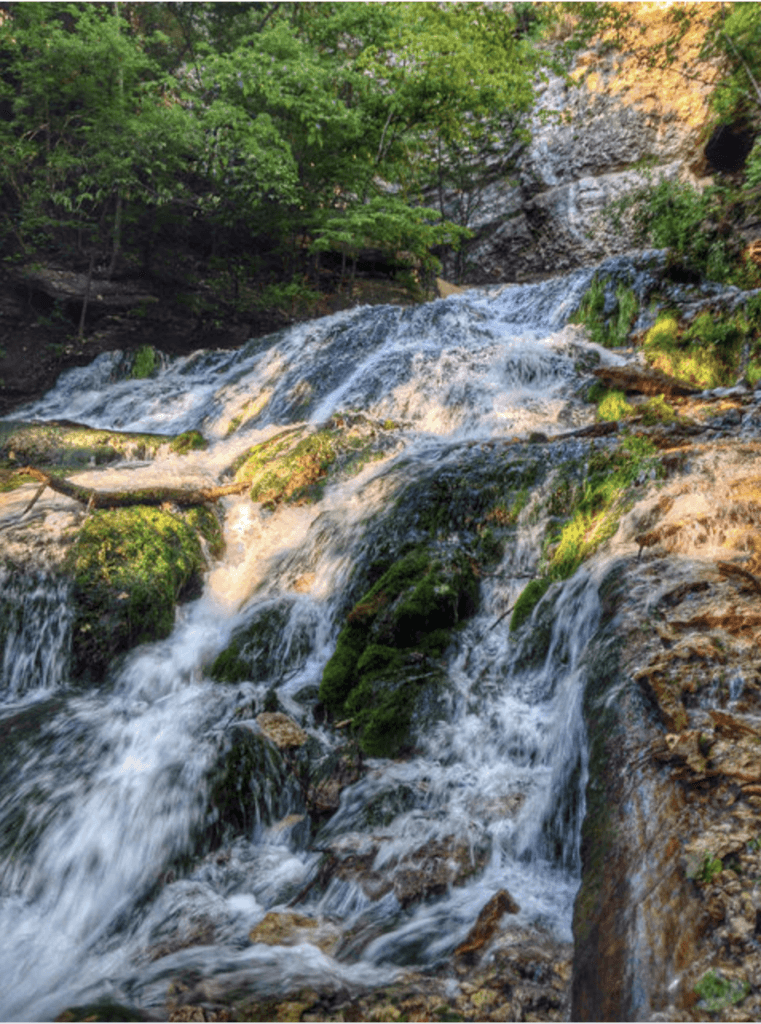 You name it, Decorah has it. From trails like Trout Run Trail to waterfalls at Dunning's Spring, tubing down the Upper Iowa River and even sweet treats from The Whippy Dip, a day spent in Decorah will leave you smiling and maybe a tad sunburnt. This small Iowa town was built for people to have fun and make memories in both nature and local eateries like Mabe's Pizza and T-Bocks sports bar. One of the major features of the town called the Upper Iowa River welcomes people from all over to kayak, tube and canoe with friends, family and even in celebration of newlyweds. "My parents actually got married on the riverside and tubed down the river with almost 150 of their wedding guests. Decorah holds a special place in my heart and I'm always excited to make new memories every time I visit," University of Iowa junior Kendra Eckheart said. With so much to do in one town, this may be a place for friends to start new traditions.