It's getting close to that time of year again when you have to find the perfect gift ideas for your girlfriend. The witches come out to frighten you and ghosts of ex-girlfriends' past haunt your every waking moment.
I'm not referring to Halloween, when all you have to do is give her a little candy and you'll get lucky in superhero costumes. I'm talking about the time when you have to go above and beyond. (Although, maybe not the worst idea if you're on a budget).
Your girlfriend will go crazy if you take it a step further, like with this drunk corgi tee that says style, love and corgis all in one: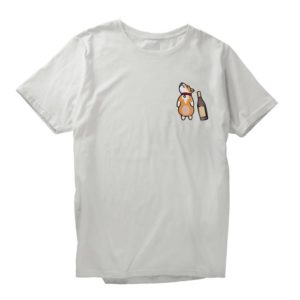 Getting incredible Christmas gifts for your girlfriend is easy!
When it comes to her 21st Birthday, Valentine's Day, Christmas or Hanukkah the stakes are high. Sure these moments are meant to be a time of love and giving, but they could just as easily turn into scary moments if you decide to throw a pair of socks and a Family Guy-themed desk calendar her way.
Don't worry, College Magazine is here to help with your gift-giving worries. This list is perfect for Christmas gifts for your girlfriend and good birthday gift ideas. Why? Because we went directly to the source. Your girlfriend
Back to the first page of gifts for your girlfriend.
2. GoPro or Professional Camera
Before you buy that frame, take a step back and see the big picture. Need one of the best birthday gifts ever? Support her passion for photography and get her the camera of her dreams.
Go with a Nikon for the serious photog-lover. Look to Instax for your hipster girlfriend. And if she's adventurous, go with a GoPro–you just might get a front row ticket to her next thrill–couples skydiving? #relationshipgoals
Nikon COOLPIX B500 Digital Camera : $269
Polaroid Snap Touch: $171.11

GoPro HERO7 Black: $299