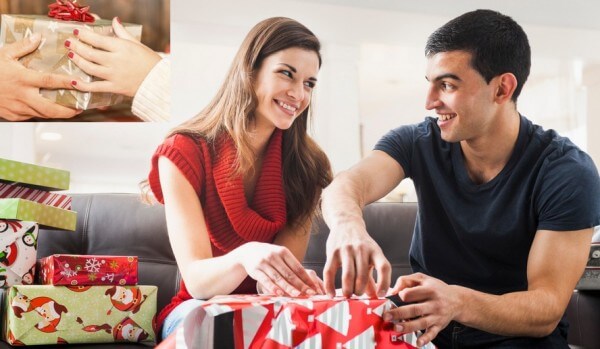 10 Gifts Your Girlfriend Actually Wants
It's getting close to that time of year again when you have to find the perfect gift ideas for your girlfriend. The witches come out to frighten you and ghosts of ex-girlfriends' past haunt your every waking moment.
I'm not referring to Halloween, when all you have to do is give her a little candy and you'll get lucky in superhero costumes. I'm talking about the time when you have to go above and beyond that adorable three scoop kitty tee. (Although, maybe not the worst idea if you're on a budget).
Your girlfriend will go crazy if you take it a step further, like with this three scoops of kitty blanket that says warmth, love and kittens all in one:
Getting incredible Christmas gifts for your girlfriend is easy!
When it comes to her 21st Birthday, Valentine's Day, Christmas or Hanukkah the stakes are high. Sure these moments are meant to be a time of love and giving, but they could just as easily turn into scary moments if you decide to throw a pair of socks and a Family Guy-themed desk calendar her way.
Don't worry, College Magazine is here to help with your gift-giving worries. This list is perfect for Christmas gifts for your girlfriend and good birthday gift ideas. Why? Because we went directly to the source. Your girlfriend.
Top 10 best Christmas gifts and best birthday gifts for your girlfriend.
2. GoPro or Professional Camera
Before you buy that frame, take a step back and see the big picture. Need one of the best birthday gifts ever? Support her passion for photography and get her the camera of her dreams.
Go with a Nikon for the serious photog-lover. Look to Instax for your hipster girlfriend. And if she's adventurous, go with a GoPro–you just might get a front row ticket to her next thrill–couples skydiving? #relationshipgoals
Nikon COOLPIX B700 Digital Camera: $317.00
Polaroid Snap Touch: $149.99
GoPro HERO6 Black: $398.94
10 More Incredible Gift Ideas & Gifts for Your Girlfriend
Did you know that "receiving gifts" is in fact a love language? In his book The 5 Love Languages, Gary Chapman doesn't refer to the materialistic aspect of giving gifts. Think past the item.
The effort and thoughtfulness behind a gift for your girlfriend means more than the gift itself. That means pouring time and love into gift ideas for your girlfriend, whether it be for a holiday, your girlfriend's birthday, anniversary or just because.
Not sure where to start? Narrow down that gift for your girlfriend by investigating beyond the obvious:
Ask your girlfriend's best friends.
Consider her hobbies. Find something that will make that hobby more fun, exciting or easy
Search GroupOn for an experience she'll love, like skydiving, a hot air balloon ride or a paint night.
Buy her a luxurious experience—like a spa day or weekend away—to let her finally indulge.
Find something uniquely her. For example, if she loves owls, buy her owl mugs or cute owl tee.
No matter what you come up with, make sure your gift idea for your girlfriend comes wrapped with a thoughtful hand-written card.
The card's message will show her you really care. Gift giving is a language. Become fluent in it like Jack from This Is Us and your girlfriend will melt into your arms forever.
Top 10 Gifts Your Girlfriend Actually Wants 2018
1. Shadow Box
Some sentimental S.O.s have discovered a cheat code to buying gifts for your girlfriend. When you've bought almost everything else on the list for your girlfriend, buy her a gift to hold all of the other gifts. Wait—what?
"Being that we've been together so long, my boyfriend has gotten me a bunch of gifts for holidays, anniversaries, etc. But I'd say my all-time favorite would be tickets to a concert. He surprised me with tickets to my favorite band and we had AMAZING seats," University of Central Florida junior Siera Siedl said.
Siera's boyfriend can't recreate that concert experience. But he can commemorate it with a shadow box filled with the tickets, movie stubs from their first date, bottle caps, you name it, as reminders of all their best dates.
Basketball players honor great seasons by retiring their jerseys and displaying them on the wall; great baes honor their girlfriends by retiring mementos and displaying them in a shadow box. Talk about a creative gift for your girlfriend.
2. Promise Ring with Birthstones

One up your childhood pinky promise with a ring finger promise. Some might shy away from PDA like kissing and holding hands to show off your commitment to one another. Bling your girl out with the message instead.
"My boyfriend gave me a promise ring for our one year anniversary and it was just the most beautiful thing I had ever seen. It had our birth stones connected. It was just so beautiful and meaningful," University of Florida junior Hannah Wilson said.
Personalizing the ring will show your girlfriend how much thought you put into the promise ring. Plus the ring will represent you and your girlfriend equally minus any cringe-worthy matching outfits.
"My boyfriend gave me this beautiful pink floral ring from Pandora. He said it was our promise ring so it has a lot of sentimental value to it, which is what I love most about it," said Stacey Rodriguez, sophomore at Palm Beach Community College.
3. Desk Decs
Make sure your girlfriend thinks of you during her 9 to 5 to match your 24/7. Buying her a beautiful small item to place where she'll see it the most like her desk at home or at work. In the early stages of a relationship, the desk dec will quickly trigger thoughts of you without needing to bombard her Snapchat.
For maximum results, get a gift for your girlfriend that show her you care through trinkets that you know—cue Julie Andrews—a few of her favorite things.
"I really like trees even more then flowers and I used to always wear this tree necklace. One time my boyfriend surprised me by leaving a little metal tree in my room with a note," Temple University junior Claudia Murtha said.
"To me, it doesn't matter how much the gift is or what it is just the fact that he thought of me is what matters the most and that's what makes the best gifts that I could ever receive."
4. A Manicure
Dive into your girlfriend's mid-week sanctuary. No matter how hectic a woman's life gets, someone massaging, lotioning, grooming and painting pretty colors on her hands will make her feel 10 times—or 20 times if she also gets a pedicure—better.
"I'm on a college student budget, so I tend to give myself my own manicures, but I've always wanted my S.O. to pay for one for me as a gift," Florida State University sophomore Kate Reitz said. If you can afford it, pick up the tab on your girl's trip.
If you have the time, hop in the chair next to her and treat her to a freshly manicured partner on the side. If these options don't work, skip plan C and go right to plan D…IY gift for your girlfriend. Pick up all the pro tools for your girlfriend to use at home.
5. Monogrammed Necklace

"Girls want gifts that are specific to them and not something that a guy could've given an ex," said UF sophomore Allison Hollaway.
Don't make the mistake of re-gifting the heart-shaped locket your ex returned after a tearful goodbye. Your new bae will look through your ex's Instagram and she will not be happy to see that locket around your ex's neck seven months ago.
"My favorite gift is probably my preppy monogram necklace because it's unique specifically to me," Hollaway said.
Your girlfriend can wear her initials around her neck every day and she'll think of you. Find a monogrammed necklace that matches with most of what your girlfriend wears, whether that be black, brown, pearl, gold, silver or a funky color.
6. KitchenAid Stand Mixer
The kitchen is not, I repeat, NOT a woman's place.
When she returns home from the boardroom though, she might crave a batch of her grandmother's homemade double chocolate chunk brownies. The gift of efficiency comes with rewards. Cut the baking time in half with a KitchenAid Stand Mixer that will do the mixing for her.
Plus, this gift for your girlfriend looks boss, shining bright in the kitchen.
"[I love] my KitchenAid Mixer because it makes cooking fun and it's my favorite color, cobalt blue," said FSU recent graduate Karen Popovich.
The KitchenAid Mixers come in almost every color in the rainbow so pick her favorite color and she'll know you pay attention. And if your girl loves to cook, KitchenAid also sells attachments that'll let her juice, stuff pasta and more with one appliance.
7. Pandora Bracelet and Charms Bracelet
Pandora Charm Bracelets are the gift that keep on giving. Save yourself the stress every time a holiday, birthday or anniversary comes around.
After you buy her the actual charm bracelet, keep adding to it with charms that represent your time together.
"The best gift I've ever received was a Pandora charm bracelet… Each charm had a meaning special to me and to him," said Northern Virginia Community College sophomore Lexi Viernes.
Did you take her to Disney World? Buy her a heart-shaped charm with Mickey and Minnie kissing on it. If you took her skiing for the first time, find a snowflake charm.
8. Makeup & Vanity Mirror
You know she looks gorgeous without makeup. But if she spends hours before going out perfecting her winged eyeliner, show her you appreciate her efforts.
"Makeup is usually my favorite gift. Not so much because it is a girly thing or whatever, but because it shows that my boyfriend recognizes my interest and is willing to learn more about something that he may not necessarily care about in order to make me happy," said FSU recent graduate Katie Flanigan.
Feeling lost in a sea of Sephora products? Take a peek in her makeup bag to see what brands she uses.
Or count on trusted makeup brands like Tarte, Too Faced, Urban Decay, Stila and whatever her roomie/BFF said she will love to guide you.
BONUS: Complete her makeup setup with a vanity mirror that will give her the perfect lighting to add a pop of color to her eyeshadow. "I do my makeup almost every day so a vanity mirror would be a great gift, " said Palm Beach Community College sophomore Nicolle Cutolo.
9. Disney World

Make unforgettable memories with bae at the Happiest Place on Earth. You get to relive your favorite Disney childhood movies live an in color on rides like Seven Dwarfs Mine Train and Peter Pan's Flight in Magic Kingdom. Or eat and drink around the world on a budget at Epcot.
"My boyfriend surprised me with a trip to Florida. I just turned 21 and he bought us tickets to Disney for my birthday," said Pace University senior Chelsea Chuck.
Sneak in a stop at Disney's Hollywood Studios to check out the brand-new lands like Star Wars: Galaxy's Edge and Toy Story Land.
Or discover a new world at Pandora: The World of Avatar in Animal Kingdom. Make the experience even more 'Gram-able and surprise her with matching t-shirts for cheesy pictures together in front of Cinderella's Castle.
10. An Actual Engagement Ring
She's the one. After years with your college or even high school sweetheart, you feel confident and ready to start a new life together.
"I never let myself splurge. If my boyfriend gave me jewelry it would make me feel special that he got me something I never get to have," said FSU recent graduate Jazmine Goodman. "He could also give me an engagement ring."
Talk to her best friends, maybe even consult her parents to find out what ring she'll feel proud to wear forever. Before you drop all that cash, learn about the four C's (Carat, Color, Clarity and Cut).
Your girlfriend is your biggest investment—but her engagement ring comes in at a close second. Do your research on quality and certification to make sure you get this right. And once you hit that fiancé status, finding gifts for your future wife will prove even more of a challenge.
Good luck, champ!
Need more gift ideas for your girlfriend?
Check out our extended list of gifts you can get in an instant. It's super easy to get the gift she loves if you've been listening to every hint she's dropped all year long. We're kidding!
It's much easier to get a gift your girlfriend will love if you simply put a little thought into it. That's why we made your life easier with our list of gifts that girls have actually said they wanted. If you read the list, and think about the best fit for your girlfriend, you can't go wrong. These are tried and true.
Even more gift ideas perfect for ymakeupour girlfriend.
11. Love Bracelet

Alex and Ani Love Spiritual Armor Bracelet: $46.90
12. Coffee Obsessed Love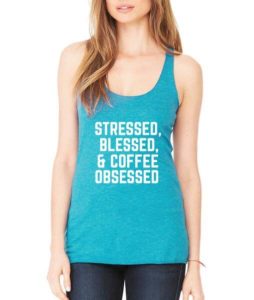 Coffee Obsessed Racerback Tank: $24.99
All-New Echo Dot: $49.99
14. Rayban Love
Ray-Ban Erika Sunglasses: $140.00
15. Whimsical Love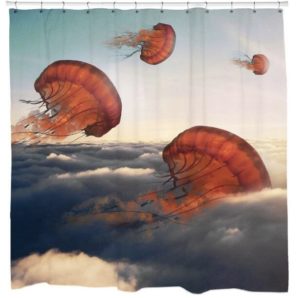 Jelly Clouds Shower Curtain: $29.99
16. Smoky Love
Tarte Eyeshadow Palette: $159.86
17. An Adorable Book

Me without You: $5.90
18. A Thoughtful Throw Pillow
19. Cat Love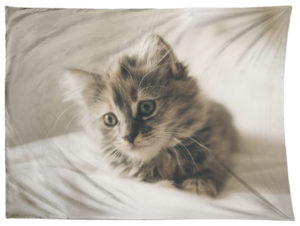 Cuddly Cat Tapestry: $45.00
Kindle Oasis E-reader: $249.99
21. Wanderlust Love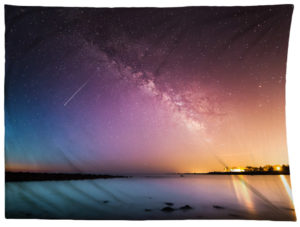 22. A Love Mug


You're My Lobster Mug: $16.95 OR You're my person mug: $22.00
23. Art Love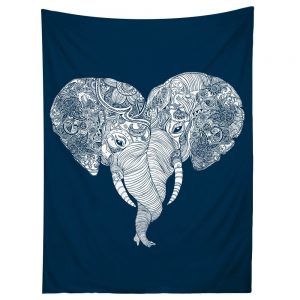 Punch Trunk Love Tapestry: $45.00
24. Literary Love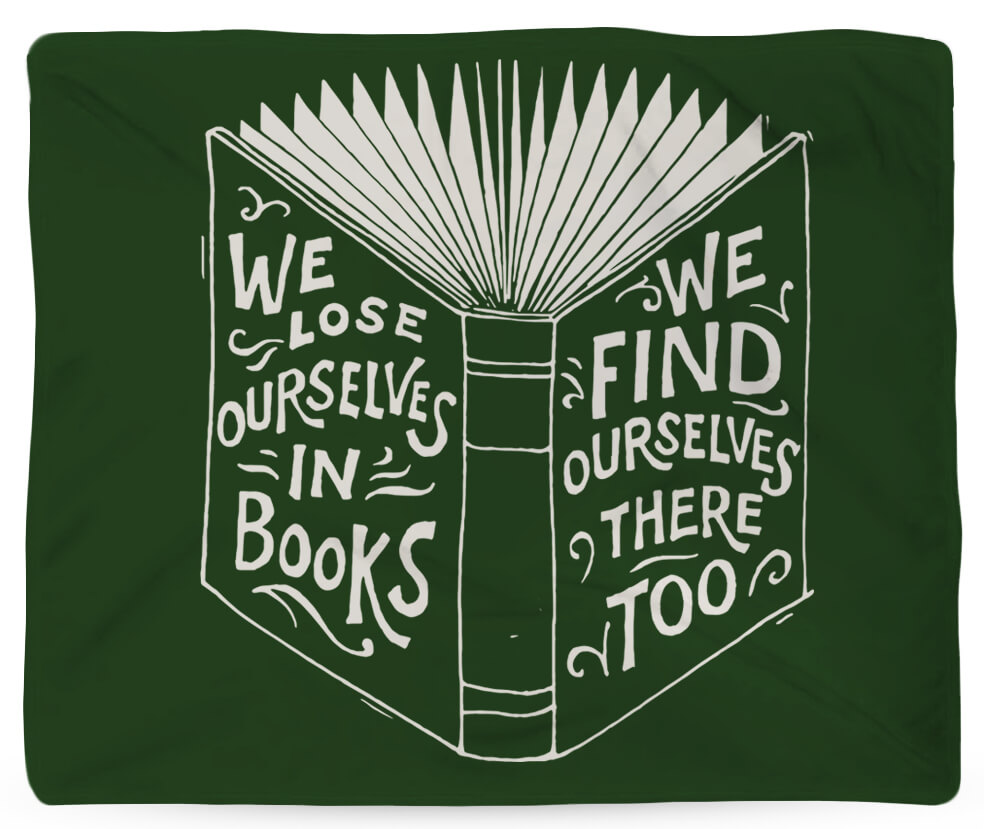 We Lose Ourselves Blanket: $49.99
25. Trendy Backpack
Herschel Little America Backpack: $86.85
26. Cuddle Love
Kitty Cone Duvet Cover: $89.99
Or one of these awesome duvets, almost guaranteed to get you some cuddle buddy action...
27. Gorgeous Earrings
10k Rose Gold Round Stud Earrings: $97.65
28. Treat Yo Self Love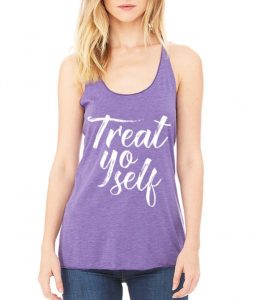 29. Quirky Gift for Long Nights Studying
Ramen Bowl with Chopsticks: $16.95
30. Succulent Love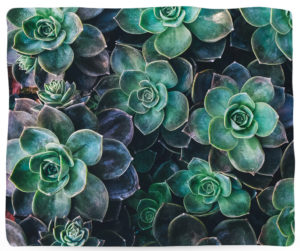 31. A Journal
Journal with White Embossed Suede Cover: $30.00
32. Fitness Love
Fitbit Alta HR: $149.93
33. Clever Tee that Says "I Get You"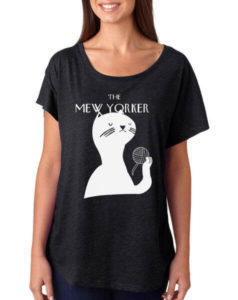 OR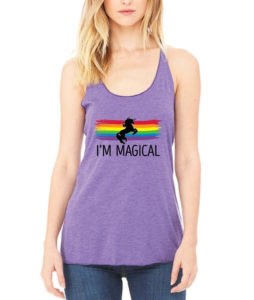 34. Bike Love

PUBLIC Dutch Style City Bike: $470.51
35. Photography Love
Canon EOS Rebel T5 Digital SLR Camera Kit: $394.00
36. Indulgent Love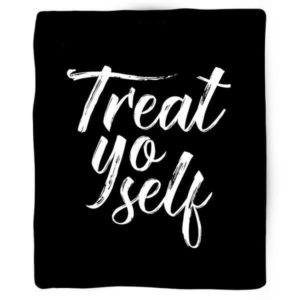 Treat Yo Self Blanket: $49.99
Cuisinart GR-4N 5-in-1 Griddler: $79.99
38. Personalized Love


10k Gold Personalized Name Necklace: $99.00
"I think getting a necklace out of the blue would be a great gift. It would definitely make my day." -Gabrielle Loureiro, Sophomore, Construction Management Major, University of Florida
39. Adventurer Cozy Blanket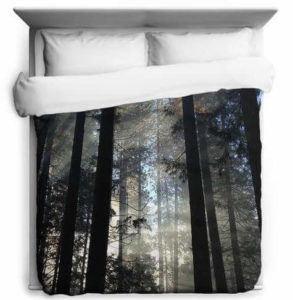 40. A Sexy Boot

Vince Camuto Boot: $74.58 and up
41. Gorgeous Watch 
Kate Spade Women's Smart Watch: $325.00
Or if you're ready to spend it all on her....Salvatore Ferragamo Rose Gold Watch.
42. High Quality Sound Love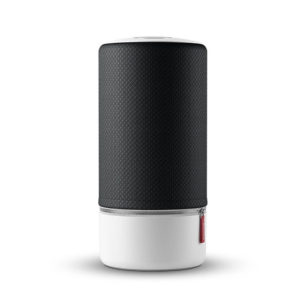 Libratone Multi-Room Wireless Speaker: $269.00
1byone Turntable with Built in Speakers: $62.99
Sphero 2.0: App-Controlled Robot Ball: $130.43
45. Classic Photo Love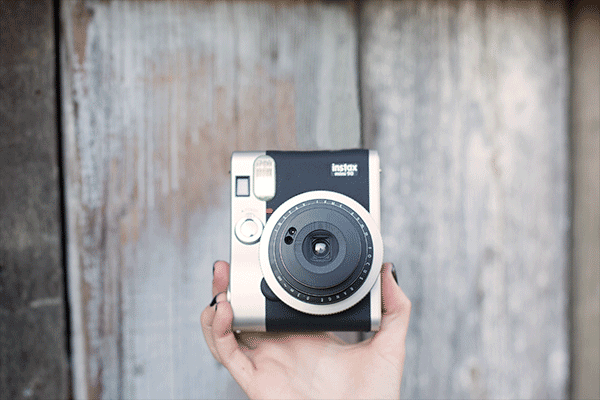 46. Motivation Love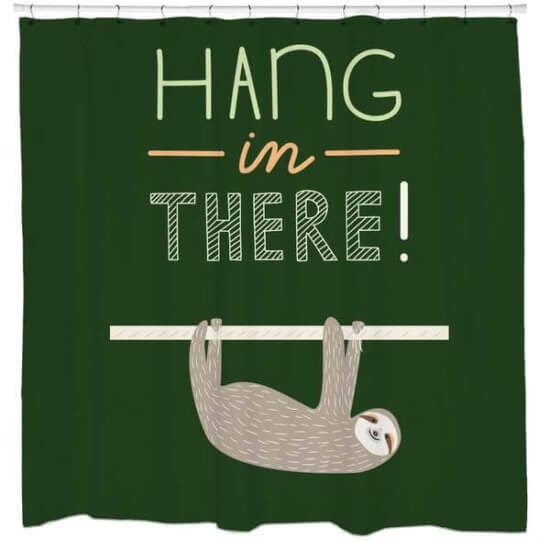 47. Creative Love
MYNT3D Professional Printing 3D Pen: $69.99
Oversized Knit Scarf : $74.95
49. Celestial Love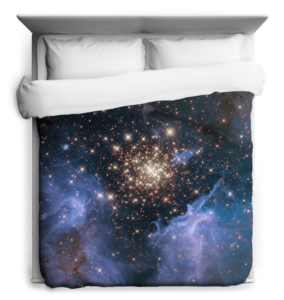 Celestial Fireworks Duvet Cover: $84.99
50. Instant Photo Love
51. Prickly Love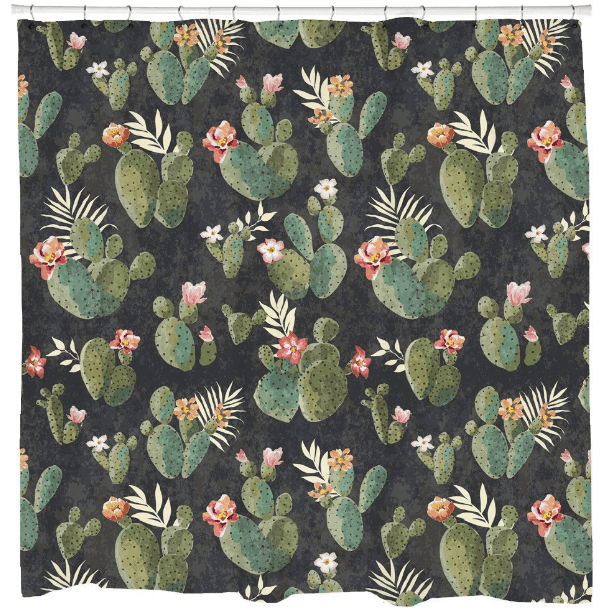 Prickly Pattern Shower Curtain: $49.99
52. Cuddly Love
Vermont Teddy Bear: $29.99
"I have memories that I can forget, so teddy bears are a good reminder. Plus, I can sleep with it." -Audrey Nerette, Senior, Civil Engineering Major, Penn State University
53. Organized Love
Erin Condren LifePlanner: $29.99
54. Smart Love
Apple Smart Watch: $329.90
Two Dozen Red Roses: $43.81
"I'd want my boyfriend to get me calla lilies just because it's Tuesday." -Nadira Guerrero, Sophomore, Criminology and Law Major, University of Florida
56. Overnight Love
Herschel Supply Co. Novel Duffle Bag: $99.99
Netflix Subscription: Priceless
"A movie night would be a lot of fun, especially if it was a really long movie. If we watched a movie together and I got to eat all the popcorn all wanted, then I'd be a happy camper." -Yasmeen Brooks, Sophomore, Public Health Major, University of Maryland
58. Serious Camera Love
Sony Alpha a5000 Mirrorless Digital Camera: $449.85
59. Running Love
Nike Women's Running Shoe: $85.00
Apple MacBook Air: $810.00
61. Coordinates of Your Love
Coordinates Bar Necklace Sterling Silver: $38.00
More birthday gift ideas for your girlfriend and Christmas gift ideas for your best friends and family.
Stumped on what gift to get your BFF?
Don't worry, we've got you covered with the Top 10 DIY Gifts for Your BFF.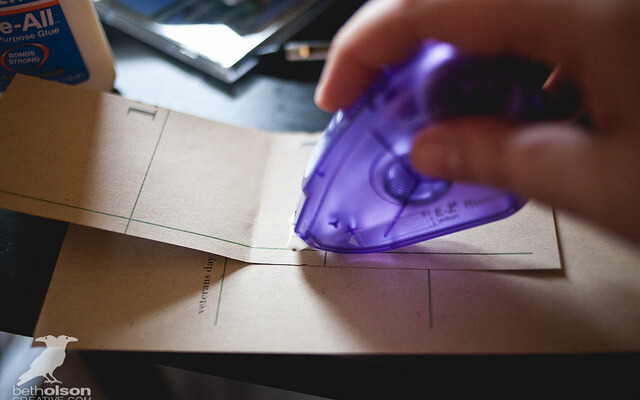 Need the best birthday gift ideas?
Check out 21 Gifts Your Girlfriend Actually Wants.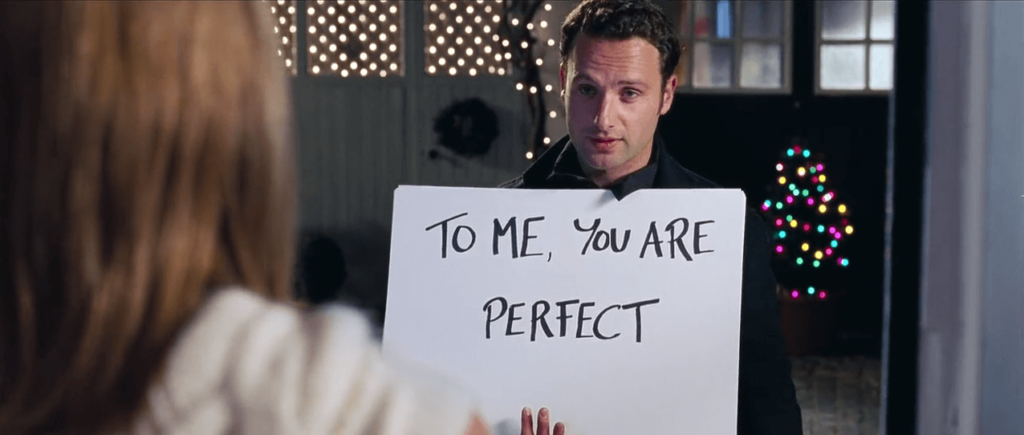 Need a gift for your parents? 
Check out our article on the best gifts for parents.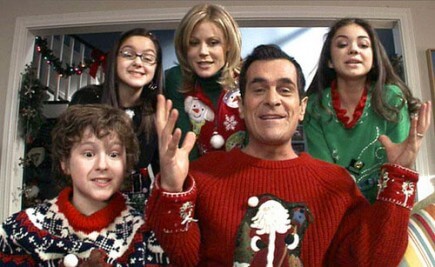 Need Valentine's Day Ideas?
Find 14 Valentine's Day Date Ideas for $14
Even more gifts for your girlfriend, friends and loved ones.
10 Ridiculous Kitchen Gadget Gifts
10 Christmas Gifts for Hipsters
When your girlfriend is stumped on what to get you...
10 Gifts Your Boyfriend Actually Wants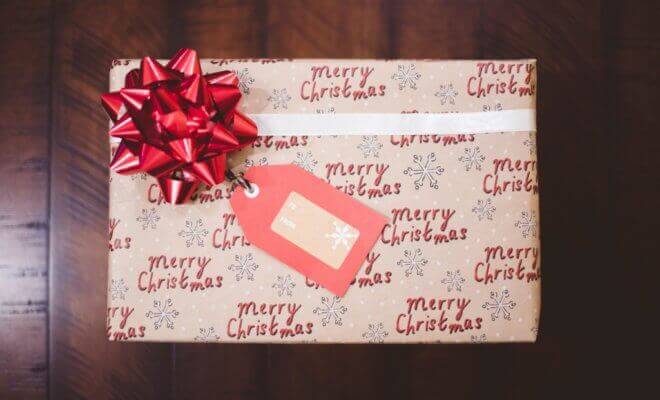 If your girlfriend cares about your style:
The Sexiest Things a Man Can Wear
 
Updated December 19, 2016: Since Christmas and Hanukkah are fast approaching we're adding new and exciting gifts to our list every day to make your life easier when it comes to getting an incredible gift for your girlfriend.
Updated February 14, 2017: In the spirit of Valentine's Day we included even more creative, heartfelt and handmade gifts for your girlfriend.
Updated November 8, 2017: We've added even more gift advice directly from girlfriends on what they want this holiday season. Check out the ultimate gifts for your girlfriend this year!
Updated November 29, 2017: It's getting even closer to holiday time so we researched even more incredible gifts perfect for your girlfriend including makeup, sunglasses and the latest trends.
Updated June 15 2018: We've interviewed even more women to reveal the best gift ideas for your girlfriend. Then we created a new list of 10 best gifts for your girlfriend in 2018. We also added more of the hottest tech ideas for your girlfriend. These gifts for your girlfriend will definitely keep you on her good side!