When starting out at a new school, how can you know which events are the hottest on campus? You may not even have this list pinpointed until your second or third year. Maybe you spent hours looking at the master calendar and seeing OrgSmorg or Krash the Kress, but had no idea if you wanted to go.
Not to worry, here is a list of the top 10 events at The University of Wisconsin-Green Bay to make sure you don't have FOMO.
1. Bingo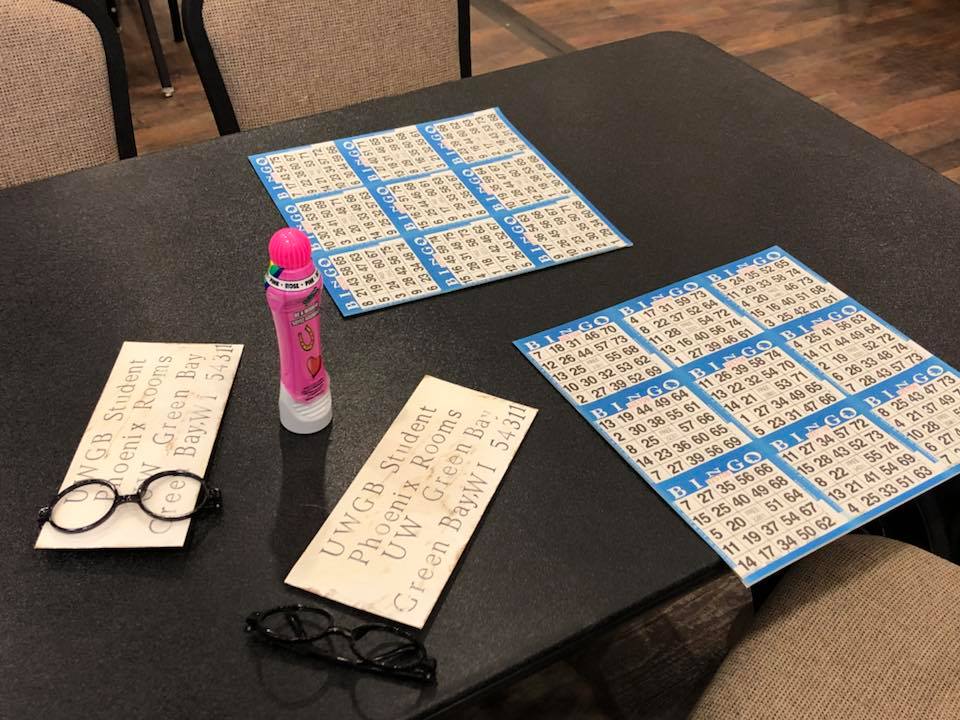 Who doesn't love marking up a bingo card with a dobber? Bingo fans gather once a month in the University Union to win different themed prizes. In the past, themes have included Harry Potter, Treat 'Yo Self and Winter Wonderland. With a different theme each month, a new prize will always catch your eye. "When you win you get prizes and you can win pass points. It's also super fun," junior Tyler Nape said. Grab your friends to take a study break and hopefully you will all get to scream 'BINGO!'
2. Krash the Kress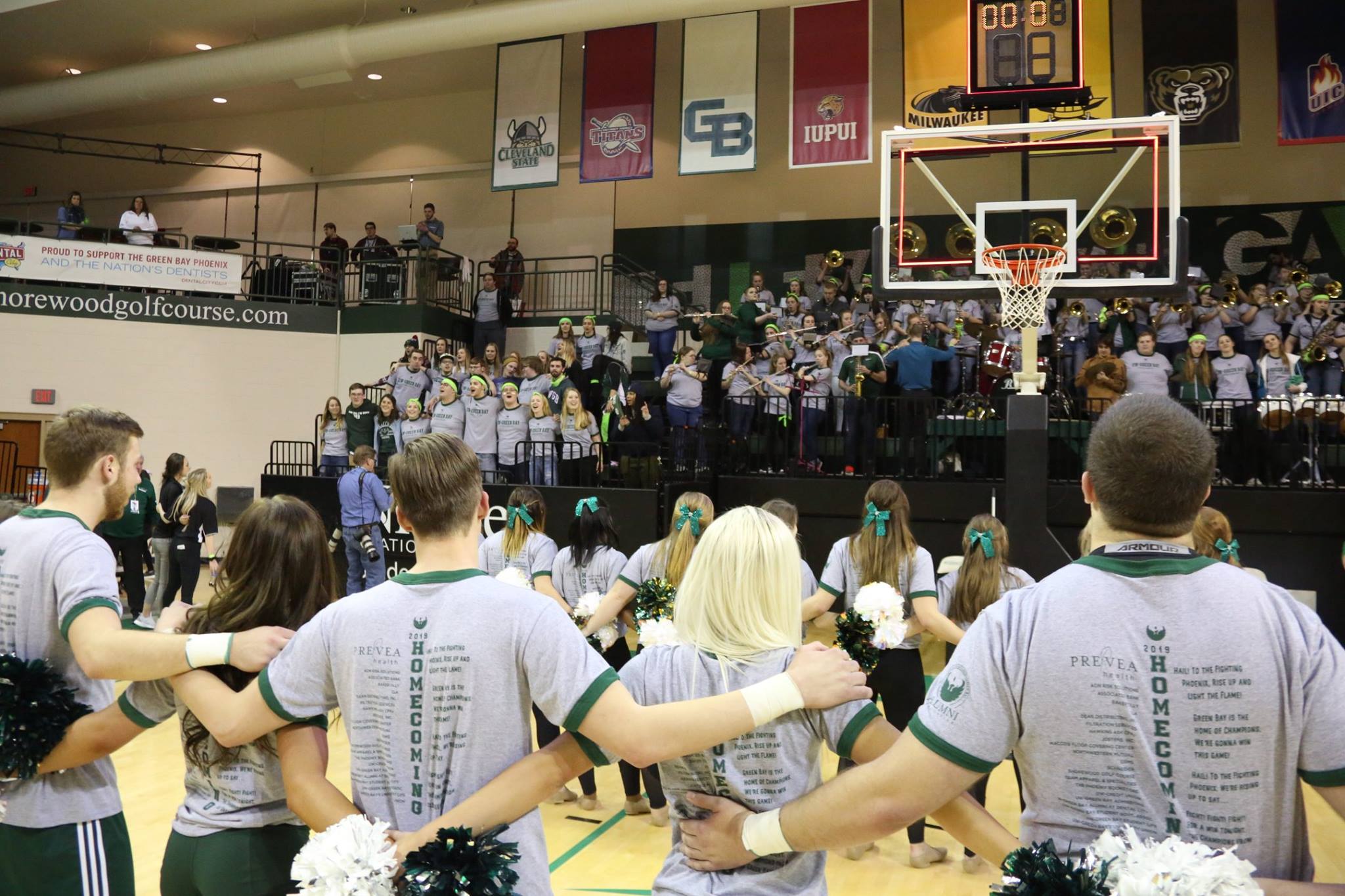 Do you have dreams of being a cheerleader without the commitment of joining the squad? During Krash the Kress, students rush to cheer on the men's basketball team and gather at the Kress Events Center on campus. With added incentive of a drawing for free tuition and watching the Alumni go head-to-head with current students, you'll be happily entertained during time outs and halftime. "Free shirts, free food, what's not to like?" sophomore Sam Ryan said. As a student section, you'll get to cheer along, do various chants, and listen to the pep band try to mess with the other team's free-throws. You might even seen Chancellor Gary Miller. Plus, the pride of watching a Homecoming win for the team is always an added bonus.
3. GB Nites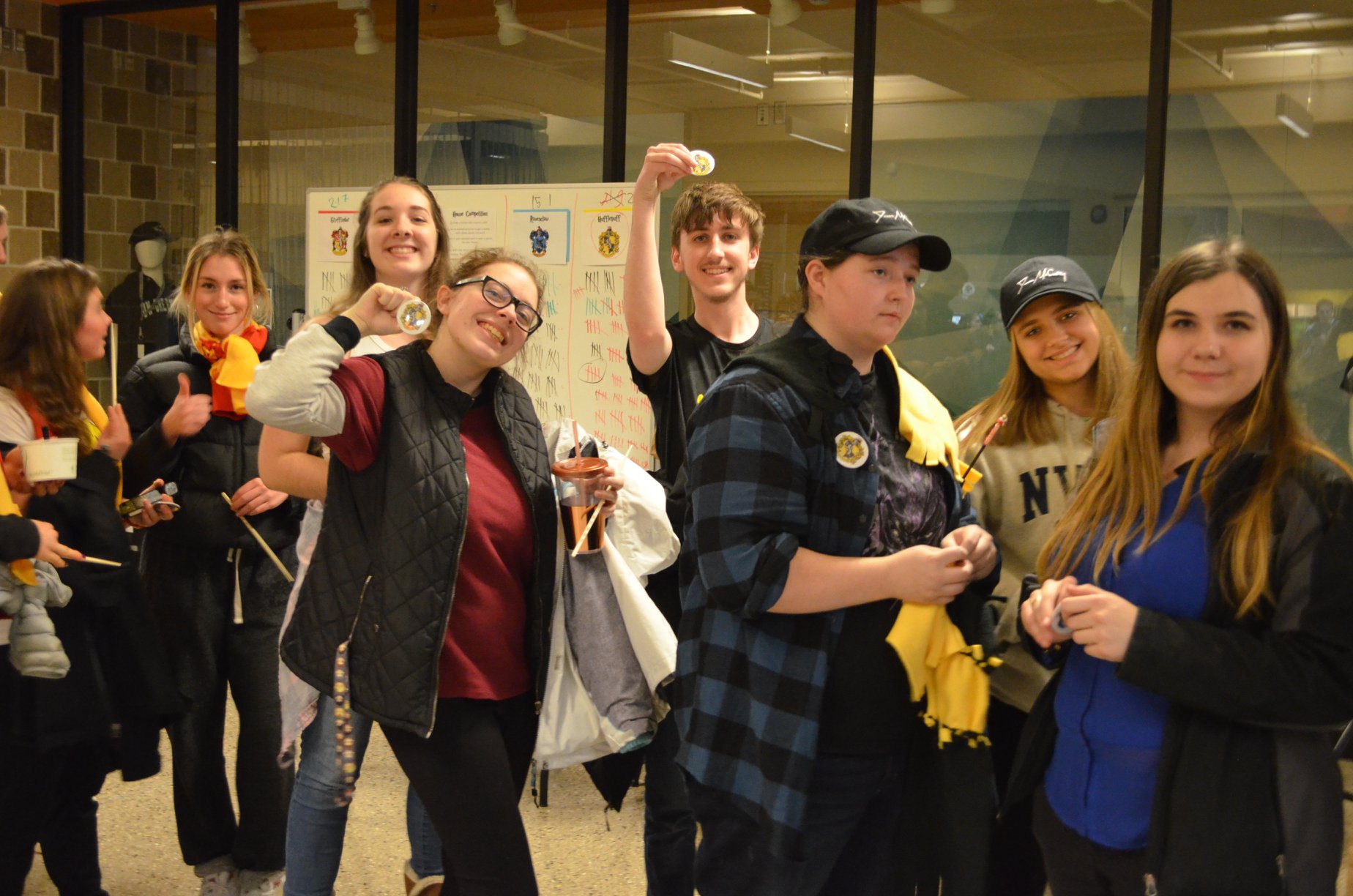 Gather around for a night of celebrating UW-Green Bay. Well, more like make a stuffed animal, sing some karaoke, play free games in the Phoenix Club and eat some good food. GB Nites revolves around allowing students at UW-Green Bay to relax and have fun on campus. "I like getting to create something that I can keep for a while after the event," junior Zach Schneider said. Who doesn't want to make their own adorable sloth or panda bear while laughing with all their friends?
4. OrgSmorg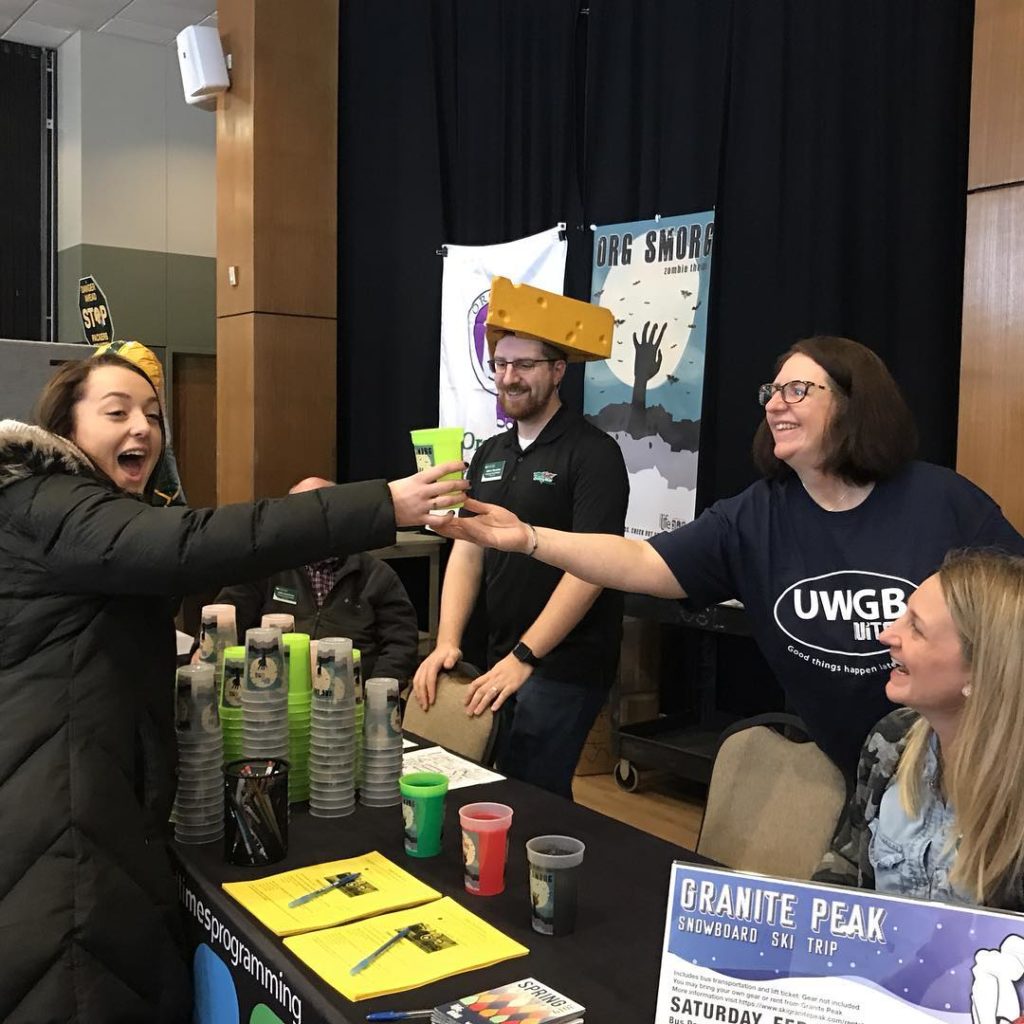 THE HOME OF FREE STUFF. Student Life brings together 80 student organizations on campus and gives transfer students, new freshman and upperclassmen looking to get involved an opportunity to checkout all that the orgs have to offer. With a different theme each semester like Hollywood or Zombies, and a bustling crowd, the orgs put on their best presentation to recruit new members. "I like that we can get free things and still getting to know more about organizations that I didn't know we had," senior Kelsey Langlitz said. Not to mention the free candy, UW-Green Bay swag and the spinning wheel of prizes, there's a lot going on that everyone talks about the next day.
5. Late Night Breakfast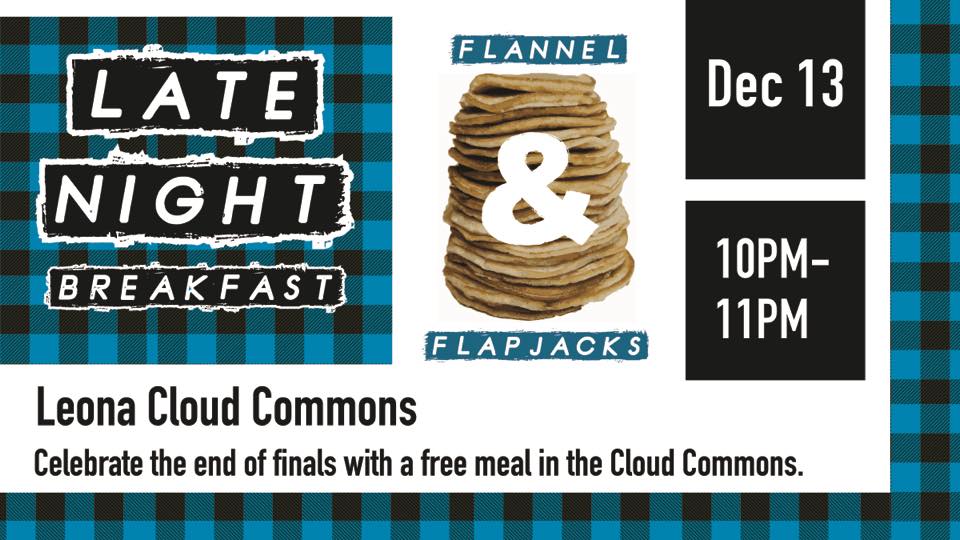 Breakfast for dinner? Yes please! Add in the fact that Chancellor Miller and staff serve you while you eat, you don't want to miss this. Listen to some music while you eat and witness the entire cafeteria start singing "Sweet Caroline." Even get those great Instagram shots with Chancellor Miller. "I get to participate and interact with students on a completely different level than usual," Program Coordinator, John Landrum said. Get your friends together and head to the dining hall to get a delicious late night breakfast. Oh and did I mention that it's free?
6. Trivia/Kahoot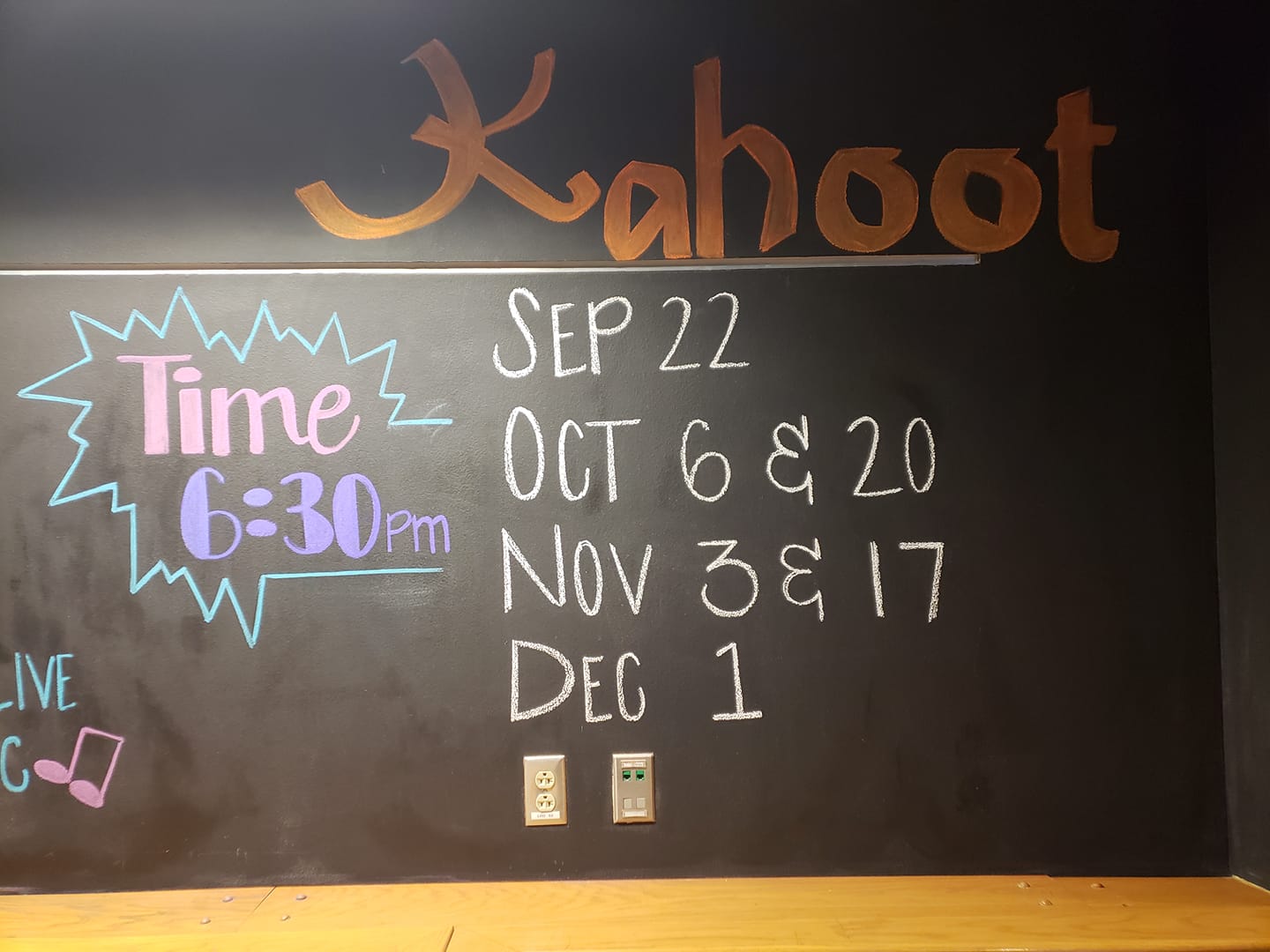 Calling all the nerds or general knowledge champions. Twice a month, the Phoenix Club holds themed Trivia night and on every Saturday, a Kahoot. Make a team, rack up your points and you too can be named a champion. As for Kahoot, bring your phone and test how much you know about random things. Those who prove themselves as the trivia champs receive pass points they can use for laundry and in the dining hall as well as Cheap Seats tickets. Show off your trivia skills to snag some quality movie time and extra cash to spend on campus.
7. Craft Night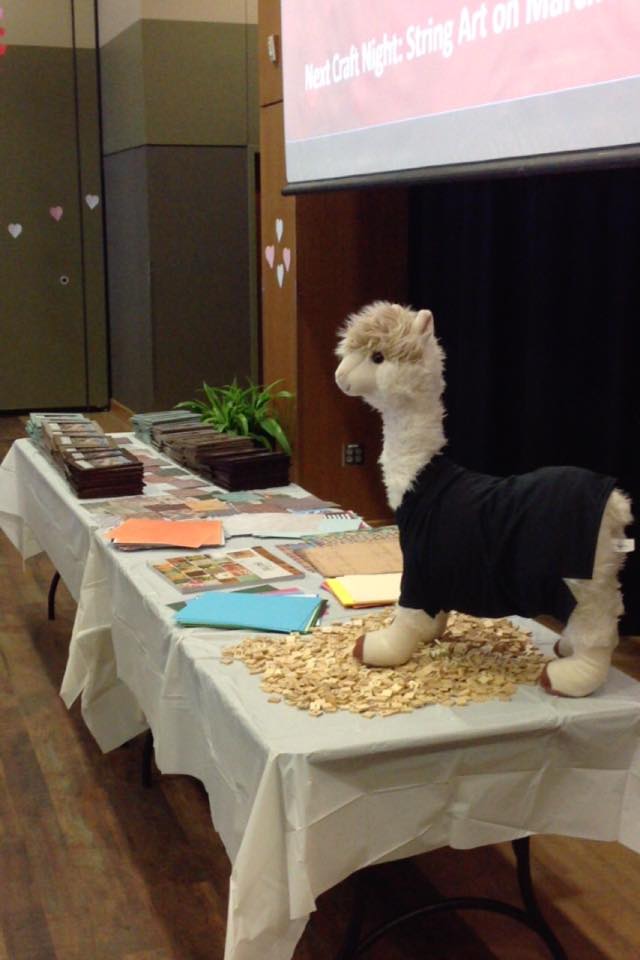 Get ready to show off your artsy side because Craft Night brings outs your creative skills. Well, to an extent. Whether the night entails decorating mugs, painting a canvas or even making a plant pot, the University Union Craft Night gets your artsy juices flowing. Add in that great music always plays. Don't forget to take some cute pictures with your friends to wrap up the night. Then proudly display your creations in your dorm. Added bonus? It won't cost you a dime.
8. Performer of the Semester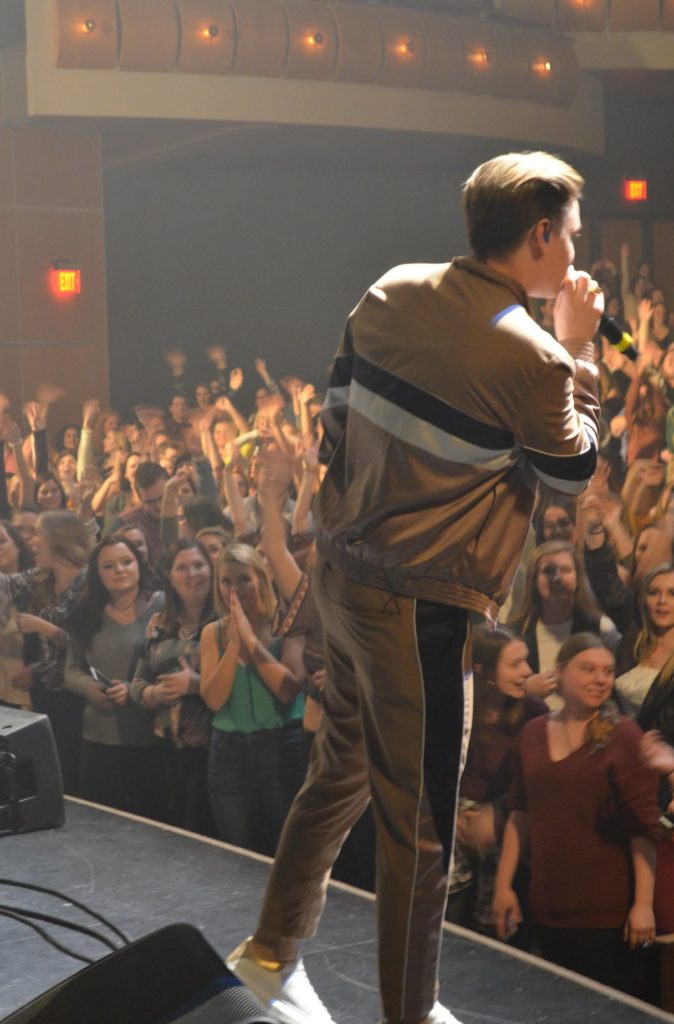 Two words: Jesse McCartney. Now before you get too excited, this event has a new guest each semester. The programming team (GTP) brought Jesse McCartney to campus this fall making a bunch of girls' middle and high school dreams come true. Other past performers include Iliza Shlesinger, Charlie Berens and Daya. You will have to hand over a few bucks for this one but student tickets come at a discounted price. Thanks to GTP for making sure that all students get to attend a big name event that fits into a college budget.
9. Cheap Seats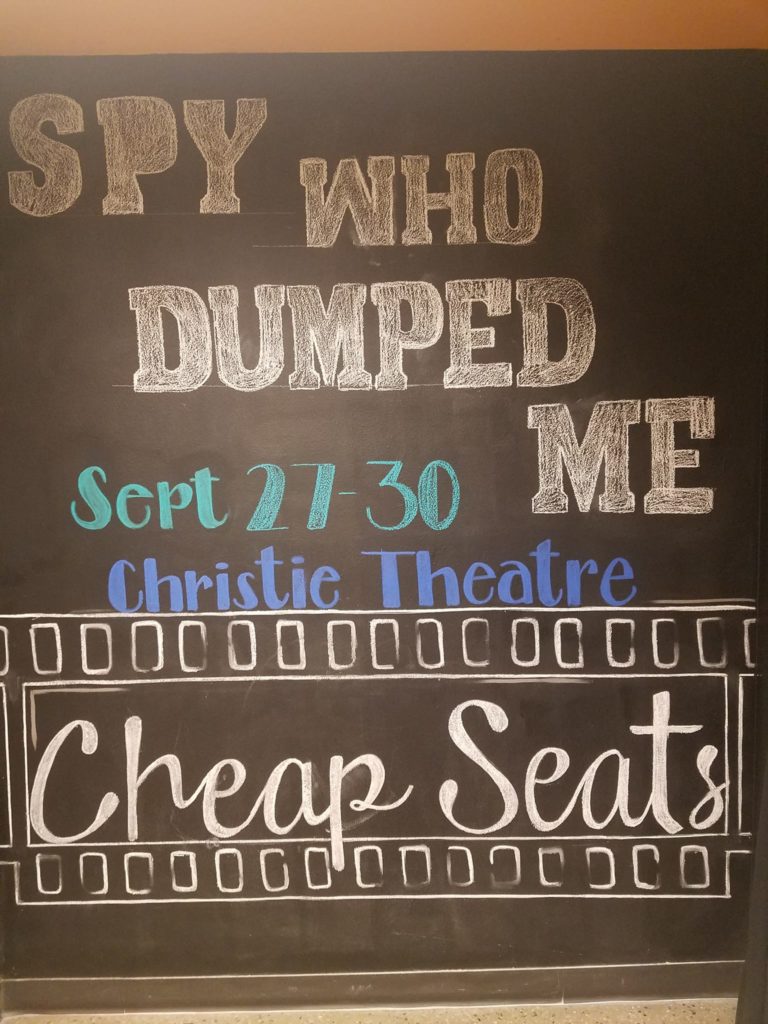 The movie theatre is great, but movie theatre prices, not so much. UW-Green Bay offers a way for students to pay less and still see great movies. Movies offered in the past include Thor: Ragnorok, Wreck it Ralph: Ralph Breaks the Internet and A Star is Born. Remember though, the movie of the week is only around from Thursday-Sunday, so get there ASAP. The Christie Theatre is also the spot of National Coming Out Day and can be reserved by student organizations for movie screenings. Movie nights make the perfect solution for a girls night out or even taking that special someone on a quick date without leaving campus.
10. Sports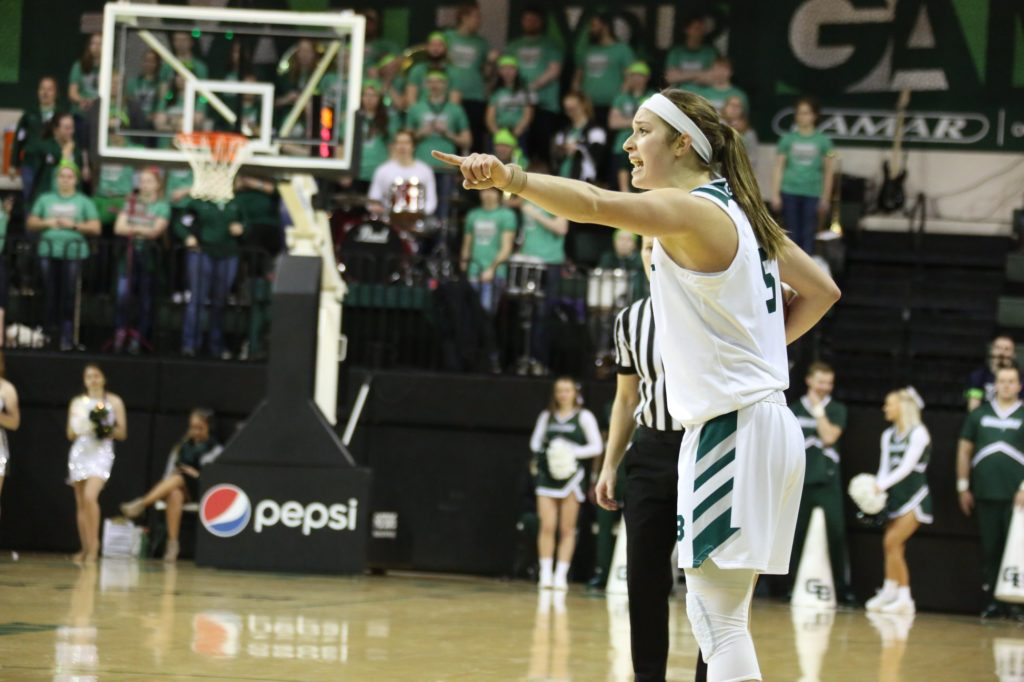 School spirit, here we come! As a Division 1 school, UW-Green Bay has a bunch of athletic teams to support. Whether your cup of tea is basketball, soccer, going to a swim meet, or cheering on the cross country team, students always have a game they can attend. Basketball games are the most popular events for students to show school spirit without a football team to go ham for. Plus with the Green Bandana Brigade to lead all the cheers, what's not to love about being decked out in green and black? What if you don't want to go to a full out sports event? We have intramurals to offer too like trenchball, ultimate frisbee and floor hockey. Grab some friends and form a team to compete and see who will get the infamous champion shirt to show off around campus.