Though quarantine regulations remain in every city, Sacramento still offers a plethora of things to do. After all, with the sun shining and the river gushing just outside, would you want to stay inside? Summer approaches quickly, alongside all these fun activities to see. Don't worry, though: with these options, you'll definitely remain safe. Simply grab a mask and keep your distance while exploring what the shining capitol of California offers. After all, you're bound to find something exciting. So put on your mask and explore the throngs of Sactown!
Read on for ten activities to do in Sacramento!
10. Explore McKinley Park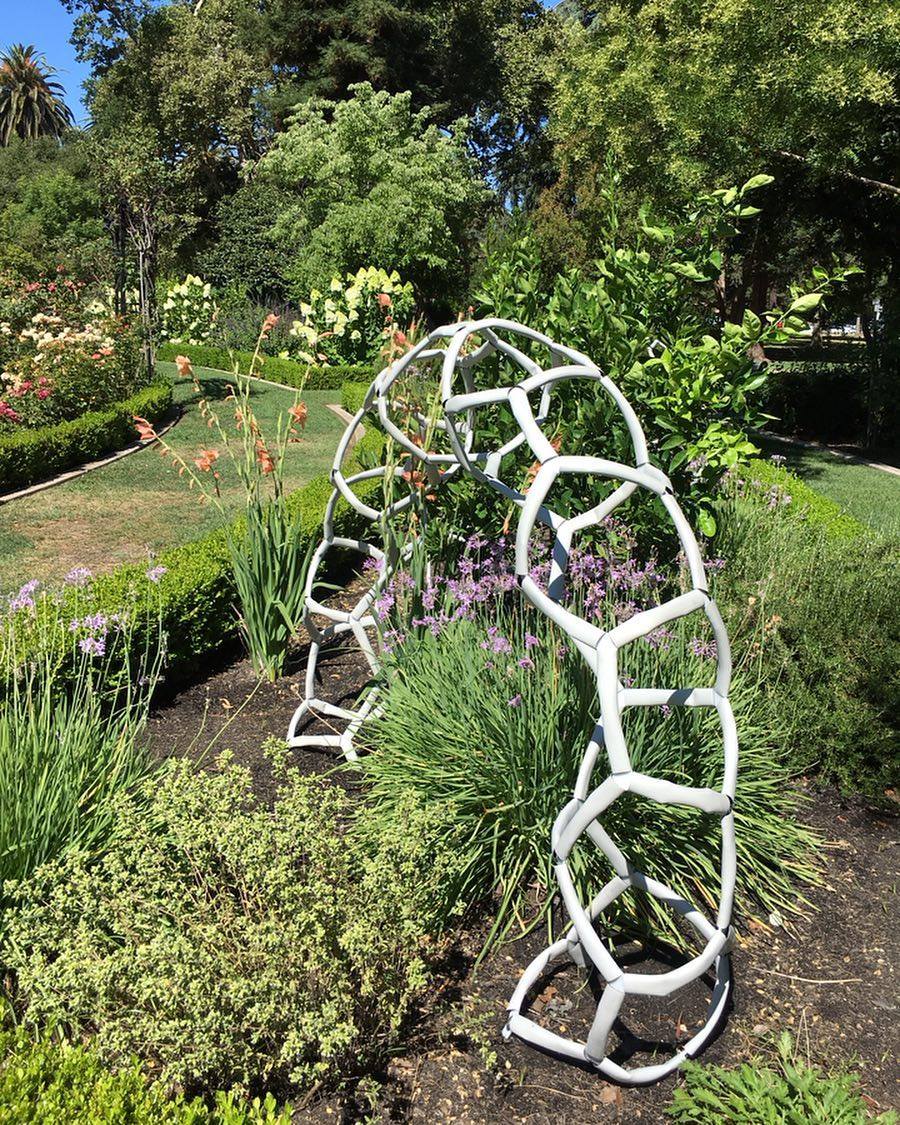 Picture this: a beautiful playground surrounded by leisure walking paths and basketball courts, while a rose garden blooms right next to it. A beautiful pond, complete with gushing fountains, encompasses the center of the park. That, in essentials, basically describes McKinley Park. It offers something for everyone: children can play on the playground and sport courts, while adults may choose to take calming walks through the garden.
"During quarantine, I loved to go out for walks at McKinley Park," Loyola Marymount University junior Isabella McGinness said. "It is so peaceful there. I loved just walking around and looking at all of the beautiful flowers and trees."
When lunchtime arrives, everyone may gather around the pond and admire the park's beautiful scenery. On sunny days, you might even spy a turtle enjoying those sun rays on the rocks.
9. Walk Along the American River Levee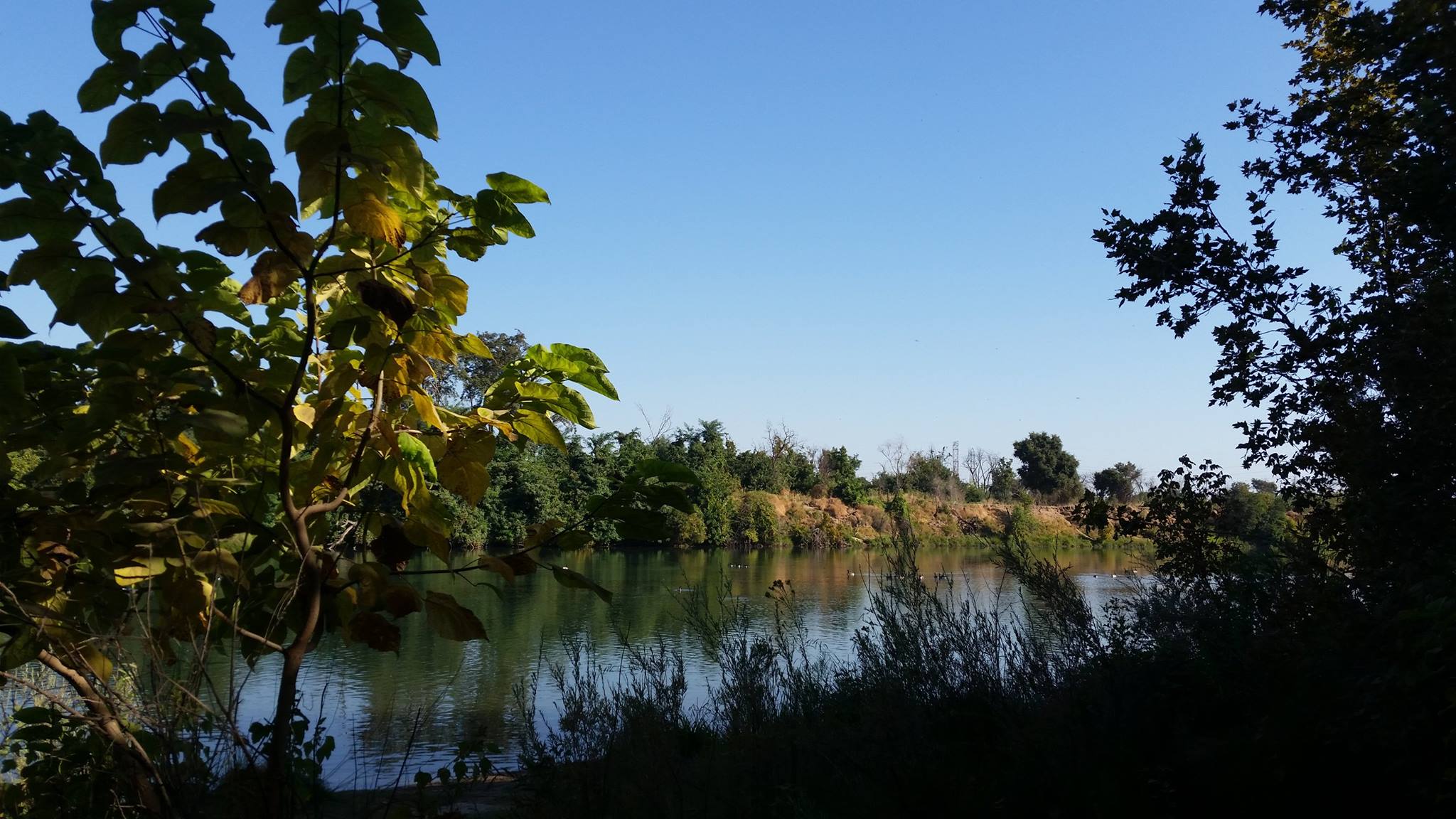 Stretching all the way from Nevada into California, the American River cuts a smooth path through the city. In fact, it's one of the draws of Sacramento: the Sacramento and American River join together and flow as one. Admire it from the levees, which act as pillars of support. Built alongside the river, these paved paths stretch for miles and miles on end. They also divert closer to the river, should you want to walk near the water. Animals such as dogs and even horses may travel on these dirt trails, too, so feel free to take along your four-legged friends. Alternatively, these paths also suffice for a good biking trail, so hit the road with your bicycle.
"I took [a lot of] walks with my family on the levee to try and stay active," Cal Poly Pomona senior Jake Takeda said. "My family was pretty cautious with the pandemic, so other than our walks we stayed inside for the most part."
Regardless of your transportation choice, it's always nice to just get outside and travel alongside the river. Plus, the river makes for a great picture when the sunlight hits the water's surface. Here's a photography tip: visit the levee during the golden hour. True to form, the river glitters like gold.
8. Pick Up Ice Cream at Vic's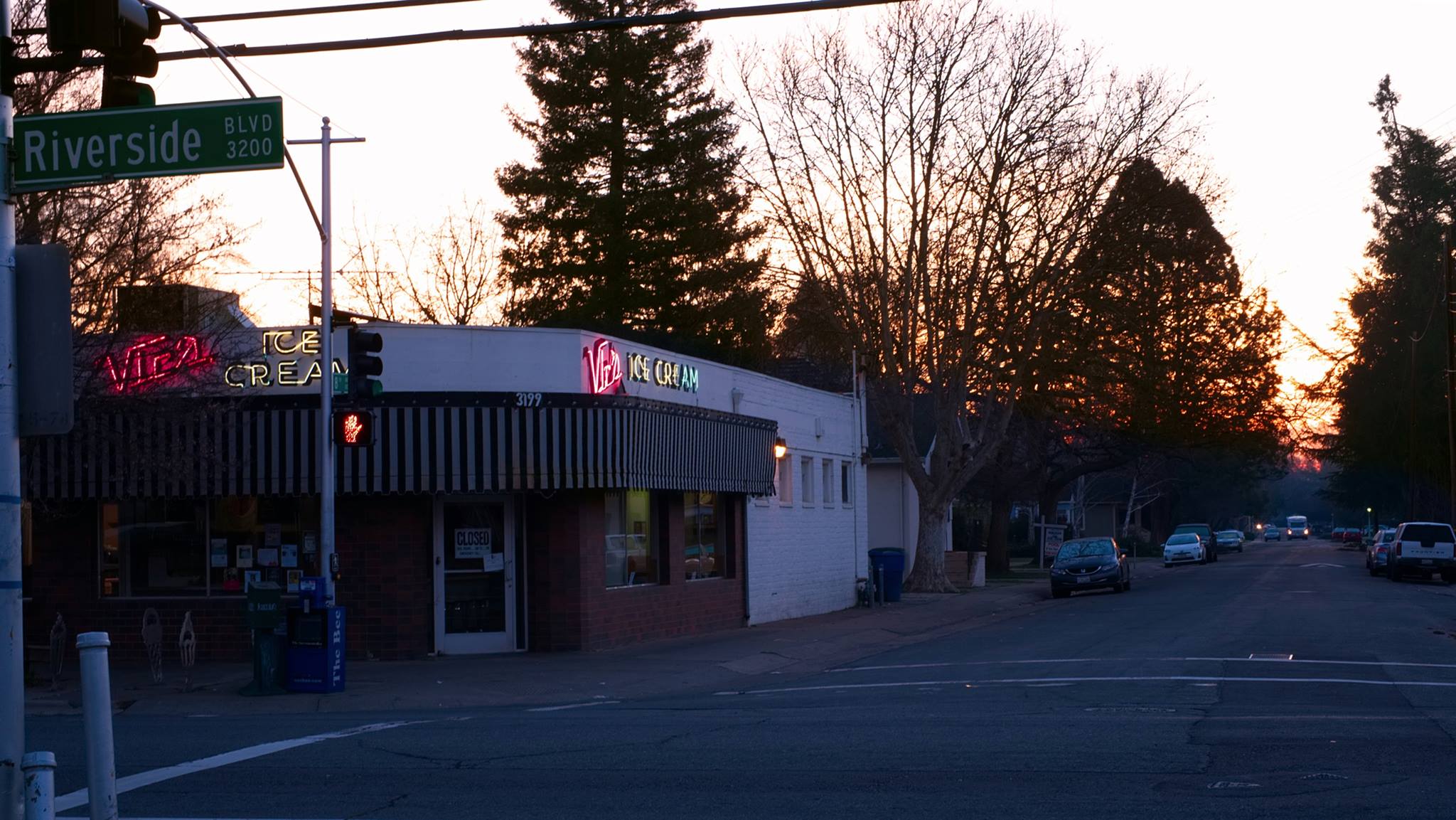 Stepping into Vic's Ice Cream feels like walking back in the past—which makes sense, as the store remains mostly unchanged since 1947. Tucked in a corner in Land Park, this restaurant provides a long yet simple lunch menu, ranging from sandwiches to hot dogs. While some of the food rotates on a fixed menu, some delicacies—such as the warm grilled cheese and the savory hot dog—remain there every day. Naturally, so does the ice cream. You can't forget about the ice cream.
"The staff was always so kind and the food is always delicious," McGinness said. "It's one of my favorite places to pick up food. [I also enjoy] going after dinner to sit outside and enjoy some ice cream."
Vic's provides some outdoor seating, but it's more fun to just lean against the wall and savor your delicious ice cream. In a way, you'll feel like an old movie star. Time may go onwards but licking an ice cream cone outside of a retro diner lives on forever.
7. Wander Around Old Sacramento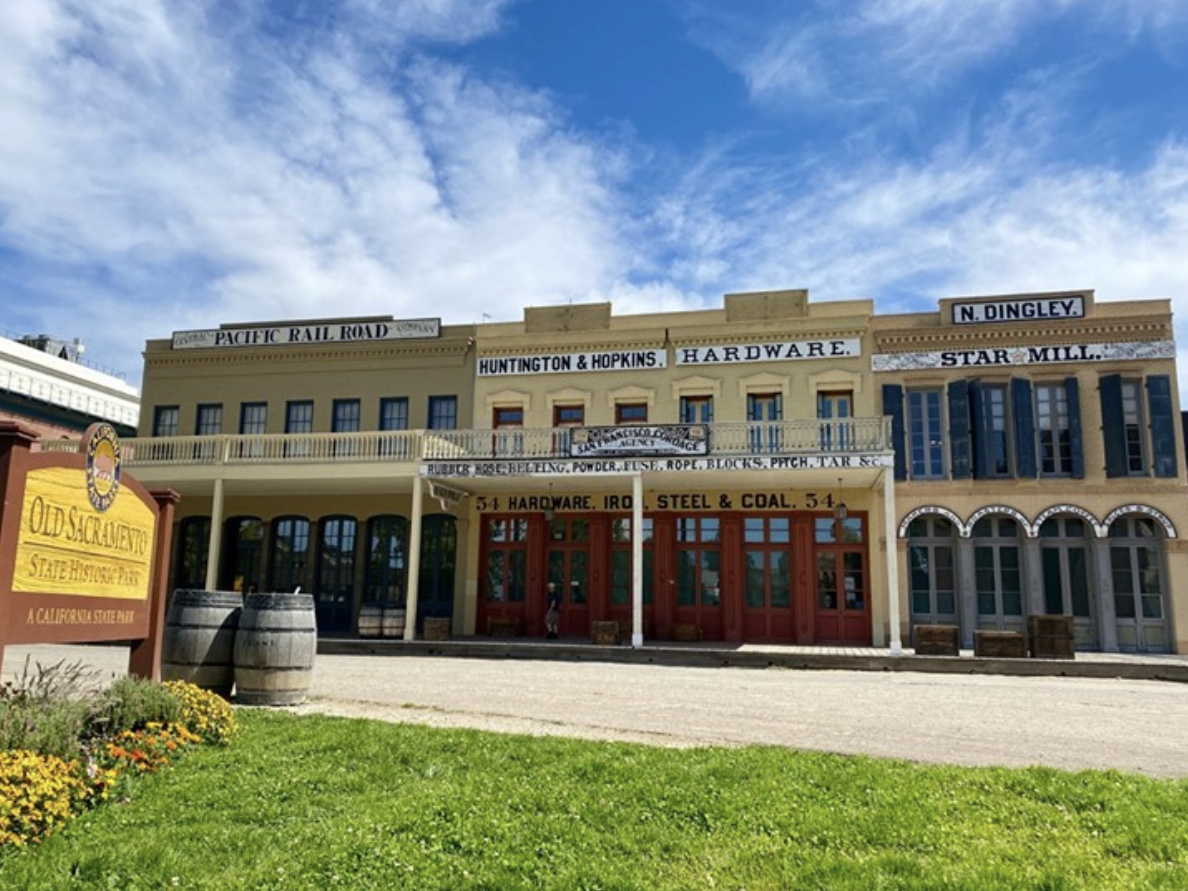 While a good chunk of the shops closed temporarily due to COVID, Old Sacramento itself remains open. If you want to look into some old history, wander outside on these old streets, taking in the old architecture and history. A few buildings own plaques describing the town's history, which surely make for an interesting read. Some attractions, too, permanently reside outside—old wagons and cannons sit inside Old Sacramento like relics. Step back in time and relish in Old Sacramento's history.
"During Christmas, looked around at the decorations in Old Sacramento," Sacramento State freshman Trent Lee said. "[So] I would recommend walking around it. It's a great experience and you can have a lot of fun."
Old Sacramento also neighbors the Sacramento Bridge, so you could easily walk over from the old town to the modern city. Just cross that bridge when you get to it.
6. Dive into Lake Natoma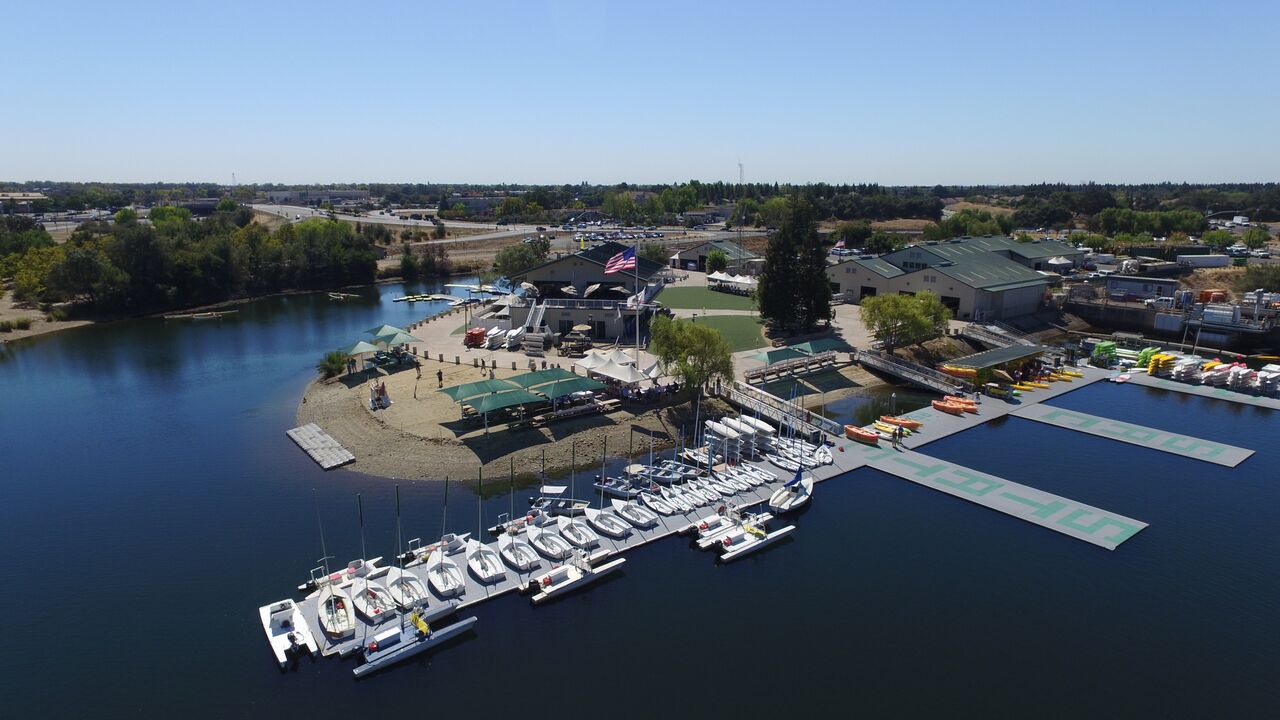 The Sacramento foothills tend to climb high in temperature, but Lake Natoma provides a good way to cool off. The water stagnates at a nice and cool temperature, perfectly matching the summertime heat. Dogs, too, may jump in the lake for a swim as well. Of course, if you'd rather not go in for a swim, you could also bring kayaks or boats as an alternative option. Paddleboarding additionally allows you to be close to the water, yet simply glide across the surface. Even during the pandemic, Lake Natoma provides rental kayaks and paddleboards—adequately sanitized before usage, of course. The lake itself circles a wide area of the foothills, so exploring the lake feels like an adventure in itself. You can even get out and explore little islands that crop up in the lake. No matter how you venture across the lake, the adventure itself will always make a splash.
5. Go Down the Alley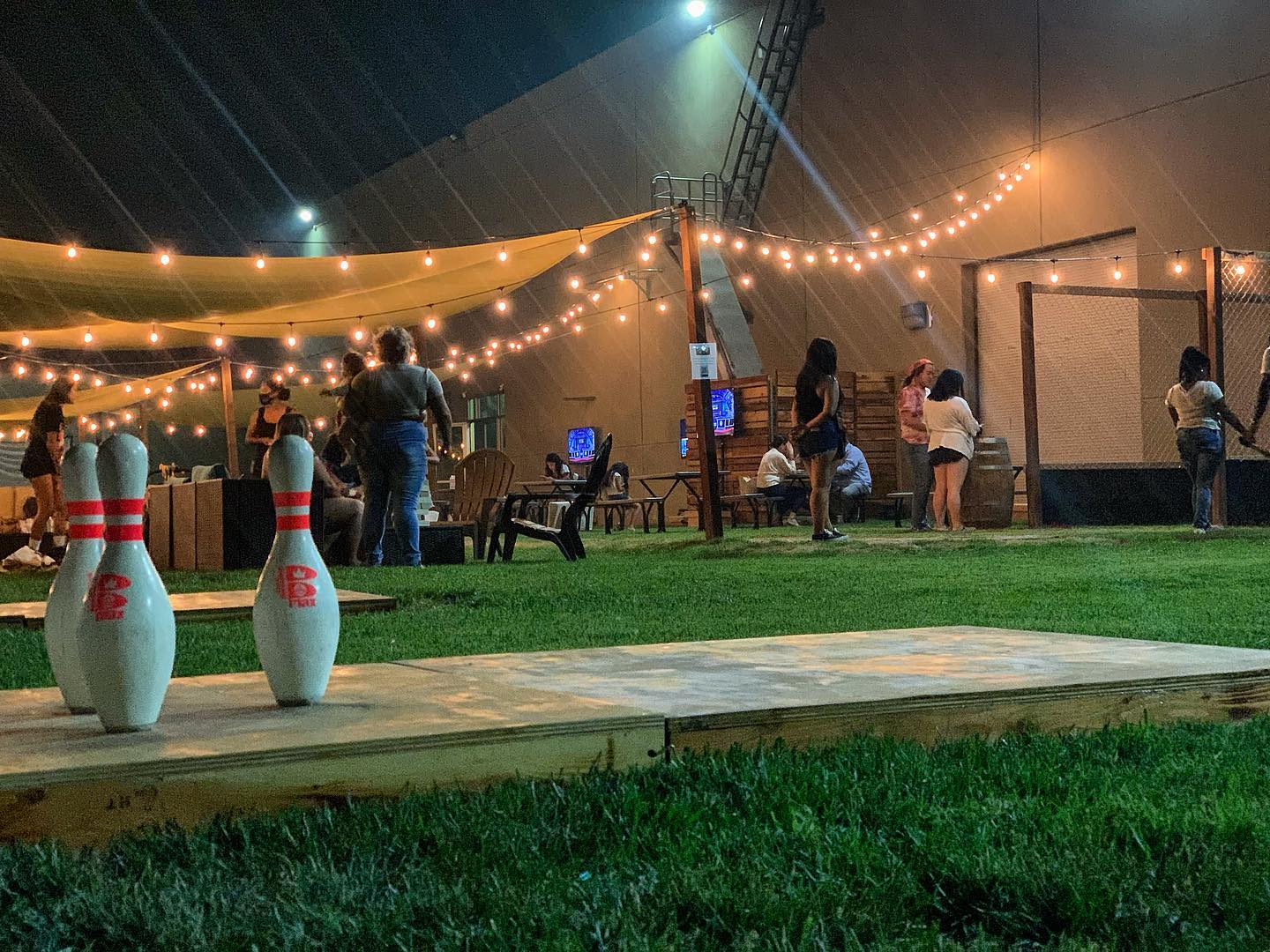 You must strike The Alley off your to-do list in Sacramento. Located in Laguna Boulevard, this particular place sets up several lanes for a fun bowling night. As inside of the bowling alley remains rather dark, any light colors reflect brightly in the room. This creates a fun glow-in-the-dark theme as well. If bowling makes you hungry, feel free to peruse the menu of snacks and drinks. But if bowling doesn't go up your alleyway, that's okay: The Alley also provides a plethora of other activities.
"It's a game/bar hybrid with things like pool, giant jenga, and axe throwing, which is incredibly fun," Sacramento State freshman Tyler Lee said. "Plus, they have outdoor options if you still aren't comfortable engaging with indoor activities."
Fun food and games—what's not to love? Surely, they contain an activity that goes up your alley.
4. Drive Up to the Drive-In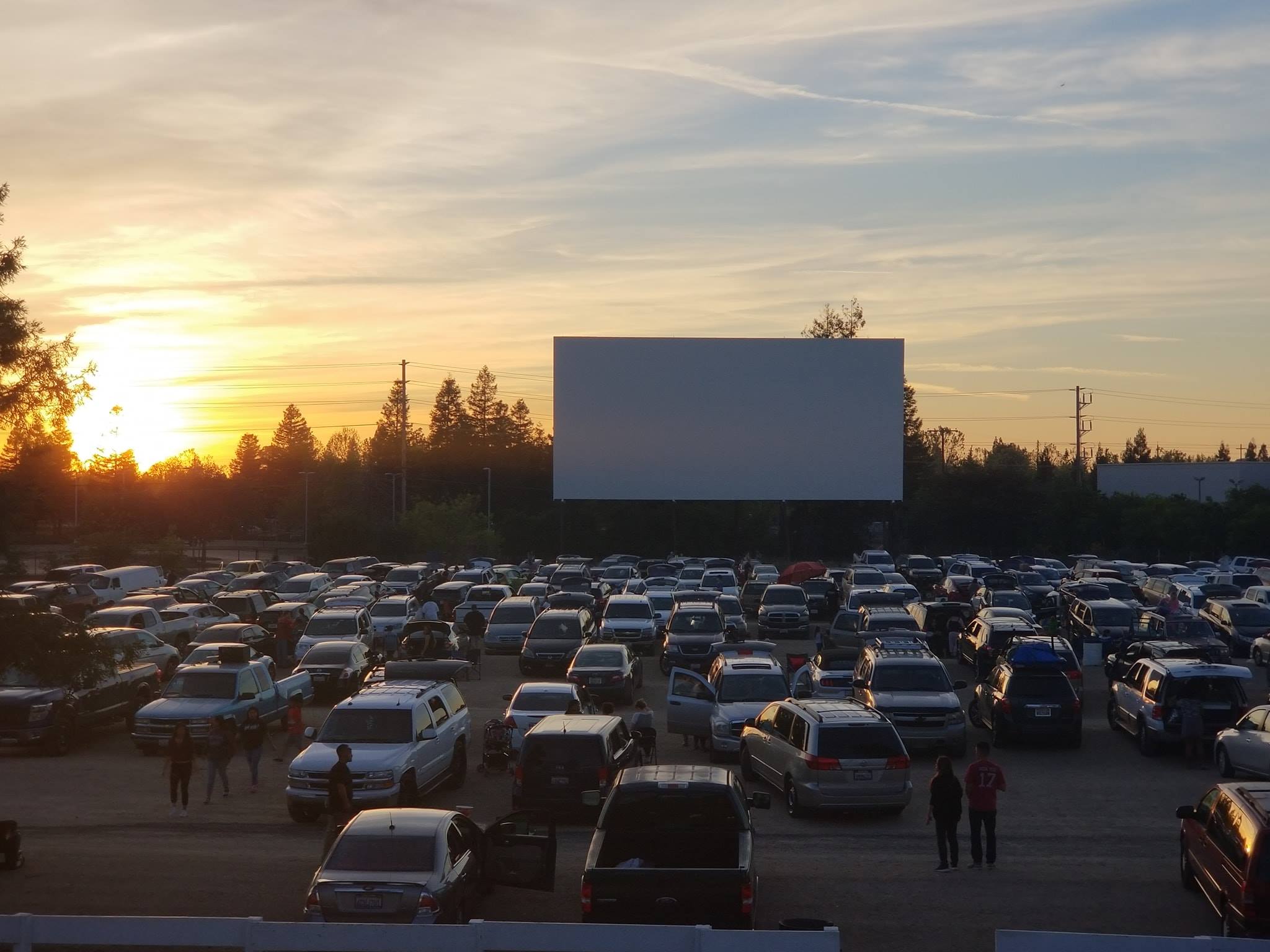 Do you want to go out for a nice movie night? Then drive on up towards the West Wind Drive-In, where you'll find several wide screens propped up in a parking lot. Like an indoor theatre, the drive-in lists their showtimes online, as well as what movies they're screening. If you want to catch A Silent Place II, for example, then the drive-in will most likely stream it. Plus, as it's a drive-in, you technically bring your own seats and concessions to the show—so no need to fret over those type of things. Best of all, the drive-in doesn't show many advertisements before the movie begins. When you roll up to the showtime, the movie starts almost immediately. This way, you will actually eat your popcorn during the movie, not before it.
3. Shop at the Downtown Commons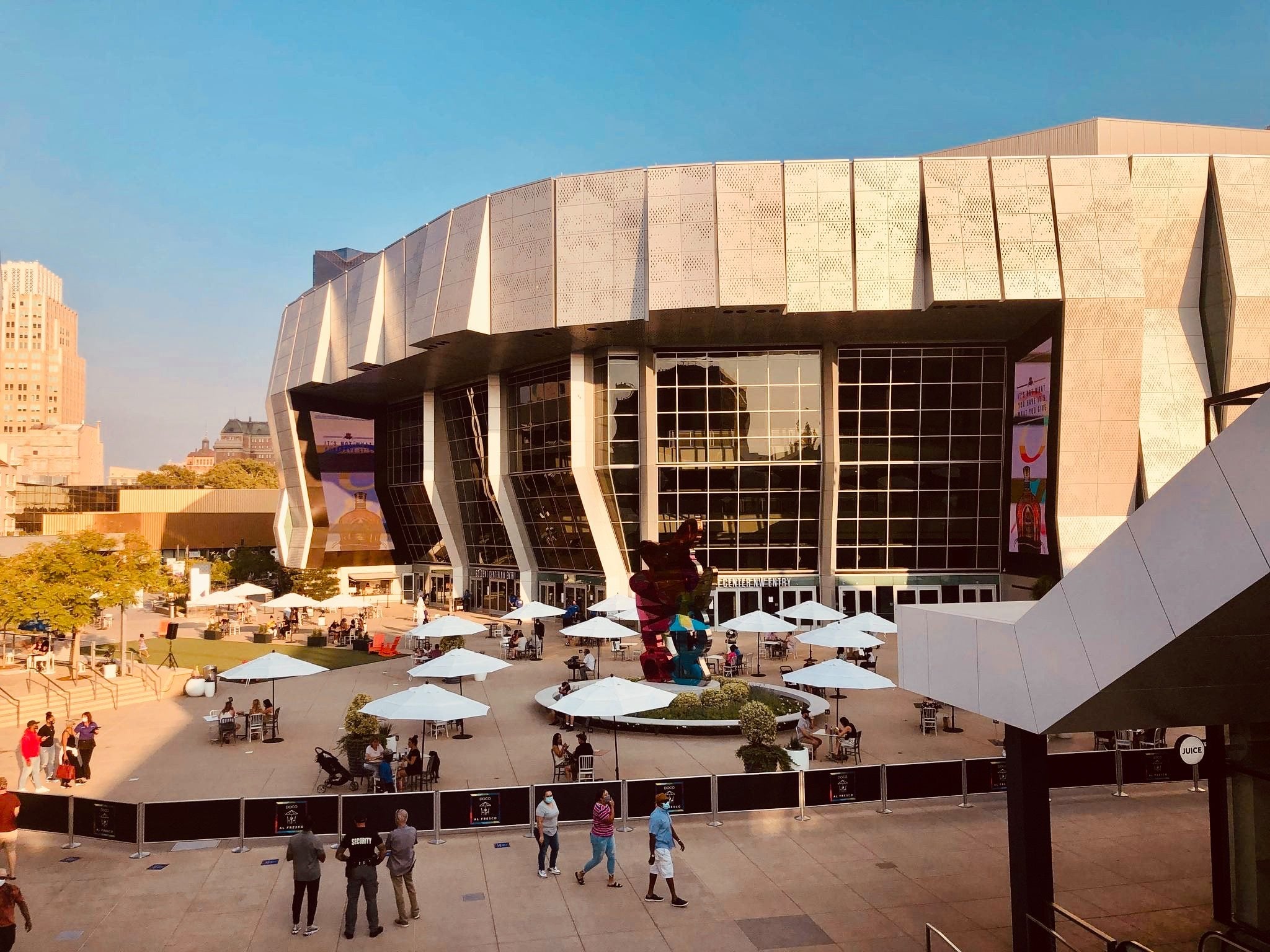 Also known as DoCo, the Downtown Commons houses several types of restaurants and shops. If you want dessert, for example, then head on over to Insomnia Cookie, which sells dozens of cookies well past midnight. Or if you want a nice dinner, then the Burger Lounge provides some delicious grass-fed burgers. Shopping sprees serve as another alternative—hit up Urban Outfitters for a trendy look, or the Sacramento King's Store for team apparel. Each store limits its customer capacity, but the lines move quick. Downtown Commons qualifies as an outside mall, too, so you won't feel like you're pressed against a lot of other people. At night, the logo glows colorfully in the dark, which will certainly ensnare your attention.
"There aren't many places in Sacramento where you can be isolated from other groups of people and be doing something outside, if that makes sense," California State Long Beach graduate Scott Sekikawa said. "[But] I would recommend visitors to pass through downtown. It absolutely has some night life."
In addition to all this, the beautiful Golden One Center resides in the center of Downtown Commons. It makes for a perfect photo—in fact, you might even call it a golden spot.
2. Hold a Picnic in Land Park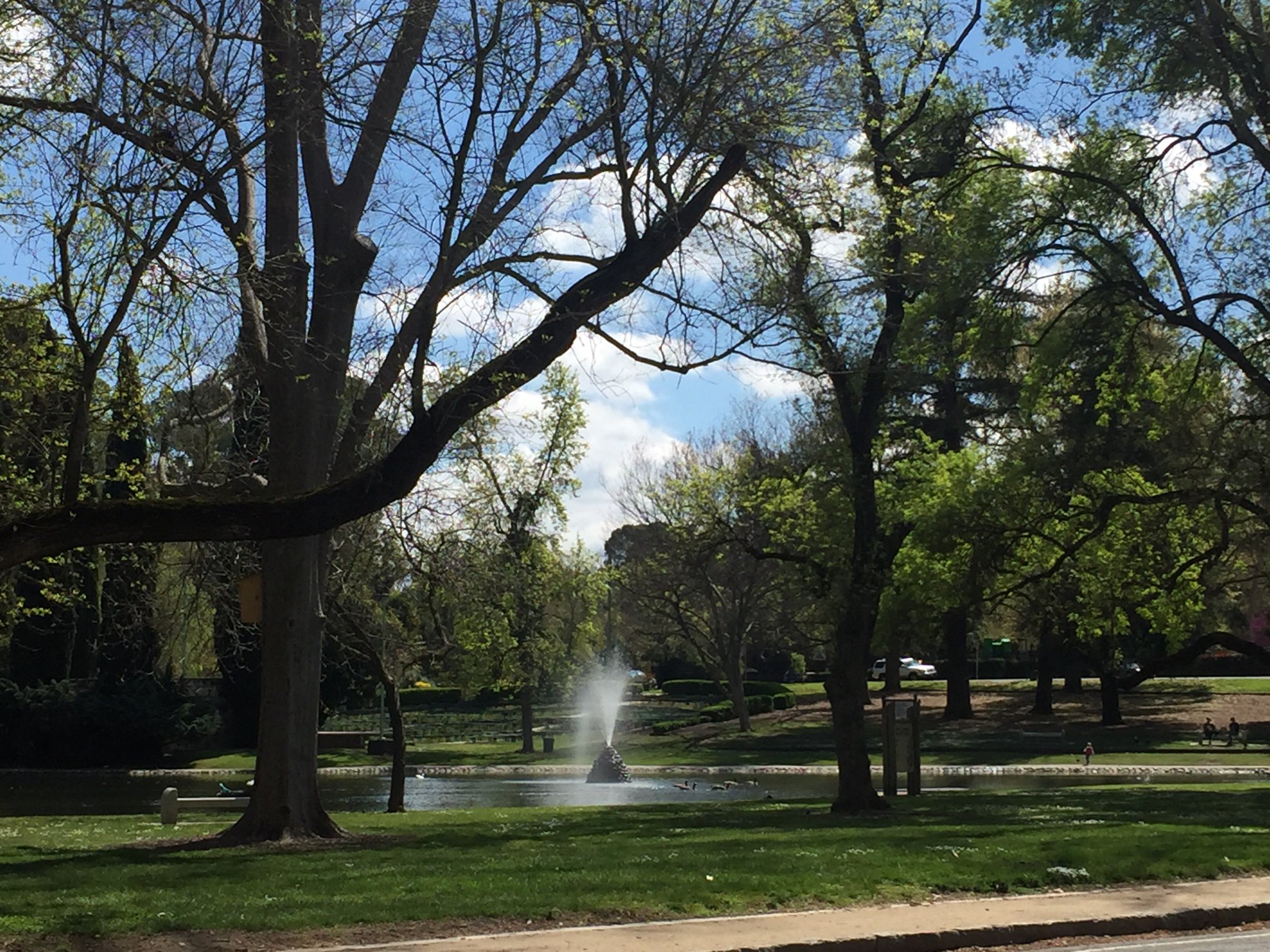 Known for its sprawling fields and green viscosity, Land Park truly lives up to its name. Around every corner lies a bright green field, as well as people throwing frisbees or eating lunch on the lawn. A prime destination for a picnic, should you want to host one. Pack some nice sandwiches and a soft blanket, then journey out to Land Park for a spot. Luckily, as the place contains several green parks, you won't find any trouble getting a spot. In fact, your picnic could take place in a variety of locations: right next to the baseball field, perhaps, or near a gorgeous man-made pond.
"[Me and my friends started] having picnics because we could have a meal on the grass and be six feet apart," Loyola Marymount University junior Mackenzie Ross said. "Plus, it was relaxing. [We usually brought] charcuterie board, cookies, cupcakes and watermelon."
Do bear in mind that geese will find you regardless of where you sit. They possess a talent for that. But don't worry, they're harmless—they just want to join the picnic, too.
1. Admire Capitol World Peace Rose Garden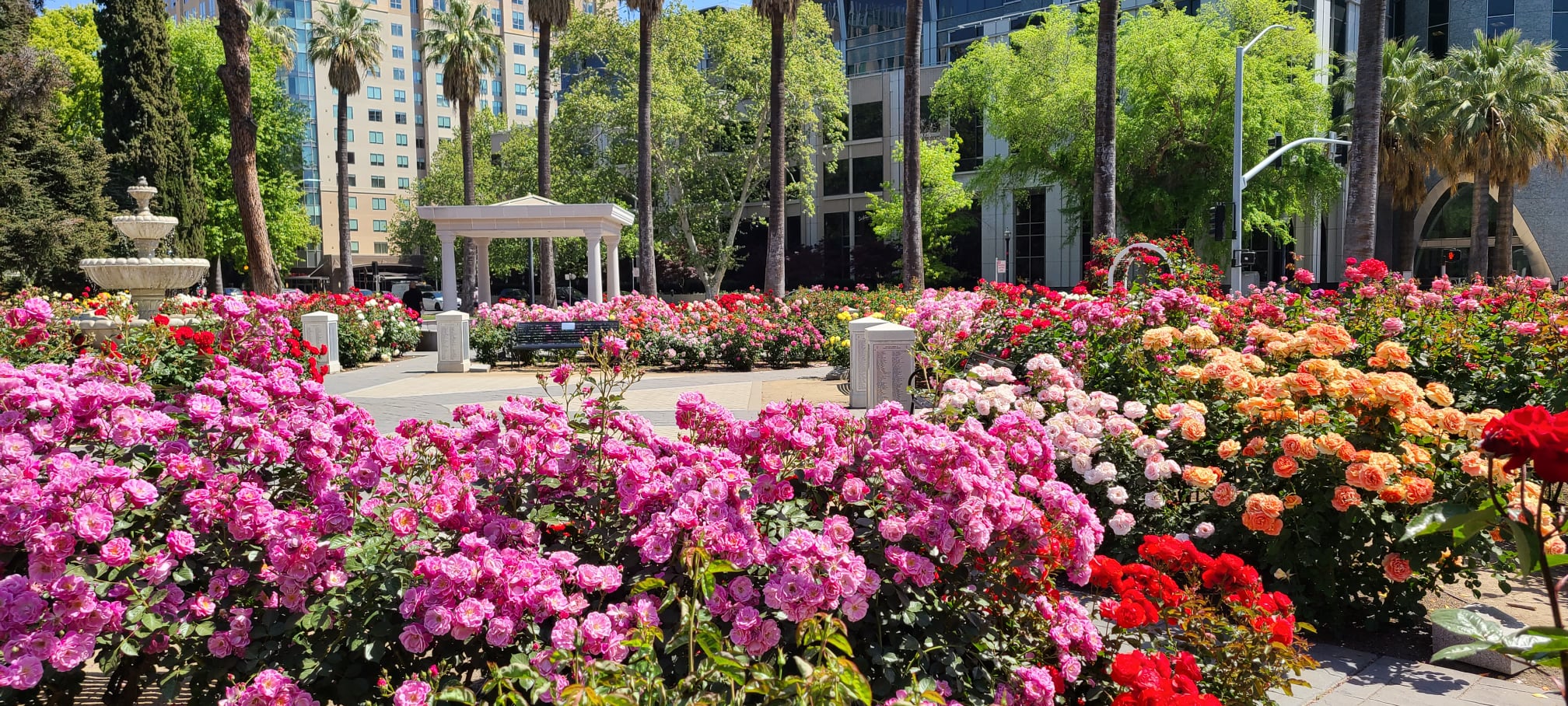 In a way, the Capitol World Peace Rose Garden resembles the heart of the city. Many beautiful roses bloom in the park, ranging from a deep, brilliant red color to the palest pink you will ever see. Each flower shape also looks unique, as according to its own website, "The Victorian-designed garden features about 650 roses in over 140 varieties of colors and fragrances." Little gazebos also plant themselves near the rose paths. Should you choose to sit down, the beauty of the scene will take your breath away. The garden opens at sunrise and closes at sunset, so slip in when the sun rises to see the morning dew. That view rivals the beauty of a rose.