It's summer 2021 and we still find ourselves living through a global pandemic. However, with a vaccine now available we may just begin to see the light at the end of the tunnel. Yet for those still fearing infection, we want to find out ways to enjoy ourselves while still being precautious. Fun Fact: Did you know the largest borough in New York City is Queens? This means there's a ton of things to do.
Here's just 10 COVID-Friendly Activities to Check Out in Queens, New York this summer:
1. Queens Zoo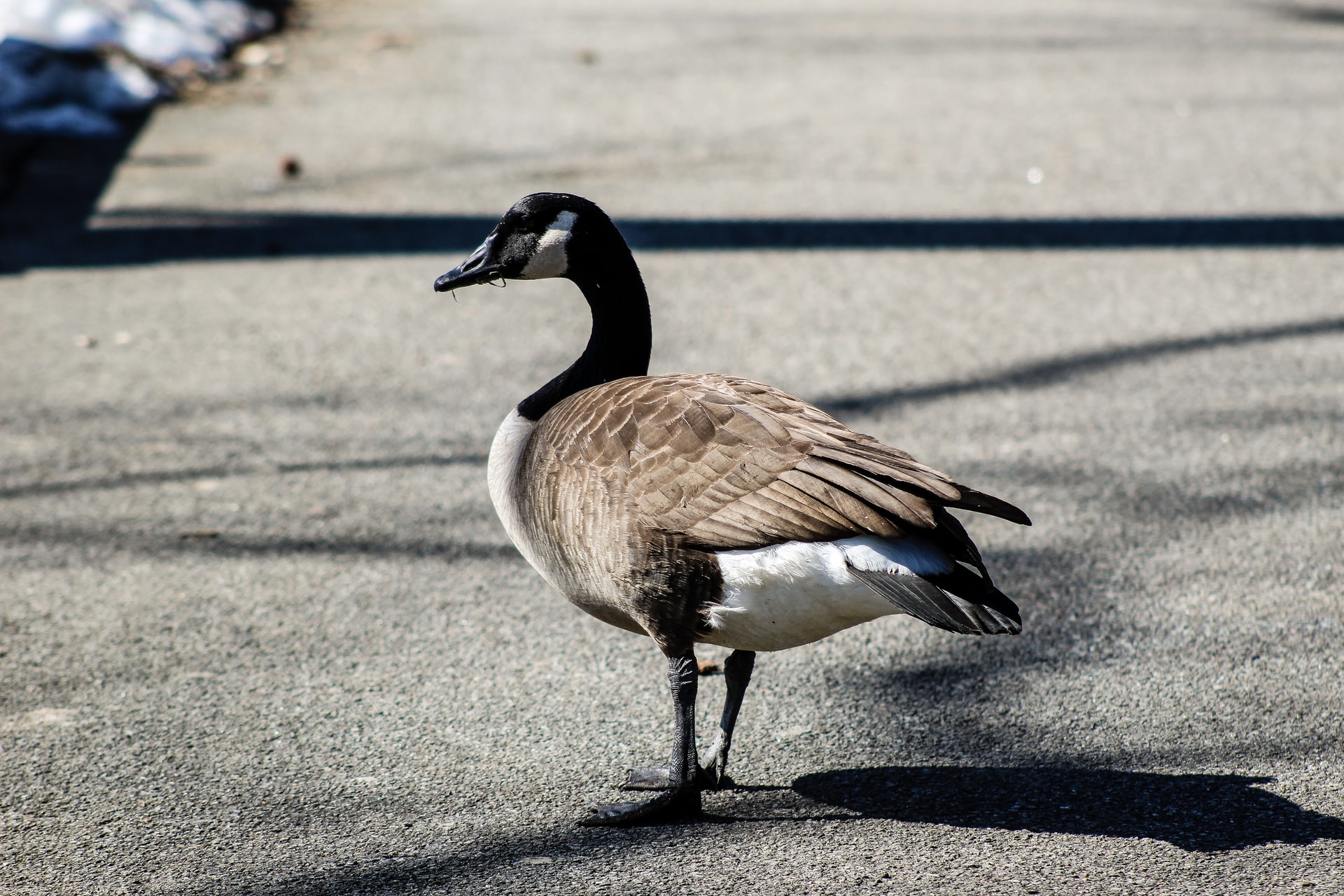 First, the Queens Zoo, located in Flushing Meadows—Corona Park. This park in Queens actually hosted the 1964 New York World Fair. Face-coverings are currently optional for guests fully vaccinated. If not vaccinated, masks are mandatory. The Zoo does require that all visitors purchase their tickets in advance to limit the number of people in the park at once. They also made sure to place hand sanitizer stations throughout the park for accessible use. The five different exhibits the Queens Zoo offers include the aviary (the bird sanctuary), the domestic animals exhibit (that contains a giant rabbit weighing OVER 20 POUNDS), the sea lion pool, wild side and waterfowl marsh.
"Visiting the Queens Zoo was a great experience. The staff members were nice and helpful. You're able to figure out why it's important to protect the environment since it benefits both humans and the animals. If you like photography, the zoo is a good place to take pictures," Borough of Manhattan Community College sophomore Cherry Guzman said. "One of my favorite parts of visiting the zoo was that I was able to feed the sea lions. It was such a great experience, totally recommend. I also loved the carousel."
I remember going to the Zoo back in the day. Whenever I went to a zoo, my favorite part would always involve the sea lions. Sometimes we would get to see them being fed or even put on a little show. I never went to the Queens Zoo in particular, but after learning about all these different exhibits, I might just plan a visit.
2. Queens Museum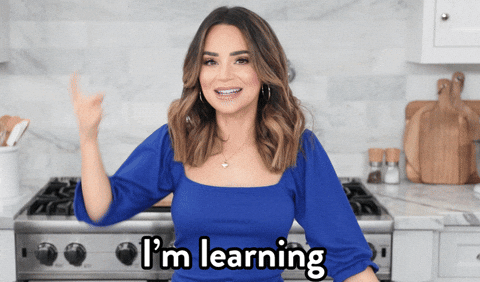 Let us expand our horizons by exploring some artistic beauty by visiting the Queens Museum (formally the Queens Museum of Art) located in Flushing Meadows— Corona Park. The Queens Museum implemented a lot of policies to ensure the highest level of safety regarding visitors' health during this pandemic. These include but are not limited to: a mask mandate for everyone whether vaccinated or not, high quality air filters, all bathroom sinks, toilets and soap dispensers being touch-free, signs reminding visitors to social distance and more.
"While I haven't seen much of the museum, my favorite memory would have to be this one event I attended. The event was celebrating one of the Hindu holidays, Diwali, which is a celebration of lights and good over evil. I really enjoyed seeing the live dance performances, and obviously having the opportunity to perform, but I also remember seeing the artworks of others too. There was a temporary set up with artwork from Indian American children of Hindu gods, what Diwali means to them, etc. That really stood out to me because I never really saw much appreciation for Indian or Hindu culture and just to see the youth appreciate their culture. Also to have that celebration in an American museum truly meant a lot for the Indian community and showed how Queens is one of the most ethnically diverse places in New York," St. John's University freshman Nikita Persaud said. "Other college students should visit the Queens Museum because that museum perfectly captures the history of not only New York, but the world and they can learn a lot about other cultures as well as their own."
The Queens Museum also made it a point during the pandemic to give back to the Queens community. They partnered with La Jornada NY Food Pantry to host weekly food distributions that according to their website serve an average of 600 families a week. Not only will you get to view some beautiful artwork, but you will visit a location that prioritizes the safety of their visitors and helps alleviate food insecurity for so many during these especially harsh times. If art isn't up your alley there's still plenty to enjoy. One exhibit at the Queens Museum includes the relief map where you will learn more about New York's water supply system. Perfect for those interested in the environment or simply seeking to know what they're drinking.
3. Astoria Park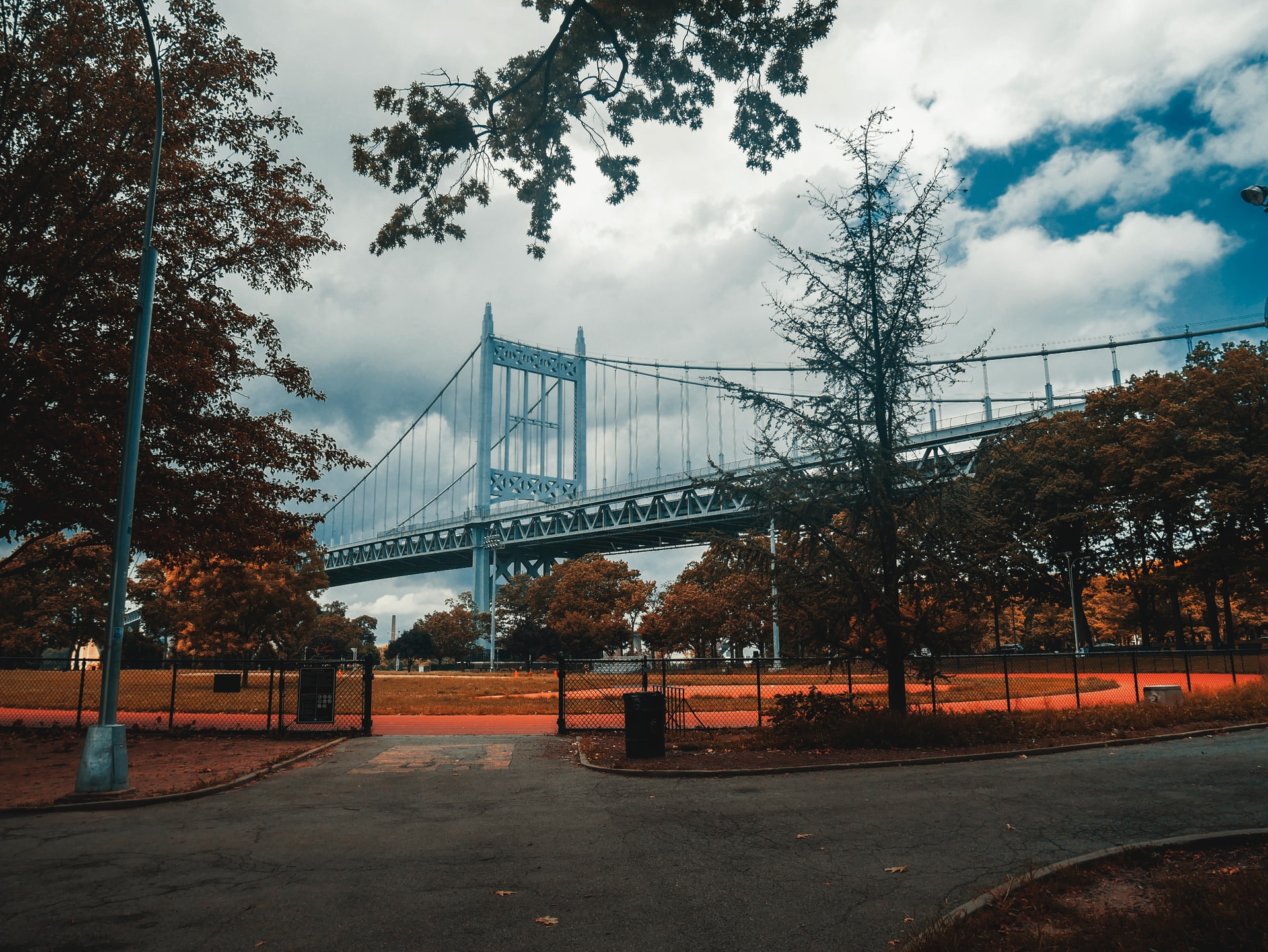 After being inside for so long, what better way to release some of that pent up energy than exploring the outside world? What better way to explore the outside world…than by being outside? Astoria Park located in Astoria, Queens contains many amenities like an outdoor pool, outdoor tennis/basketball court, a track and a playground.
Going to a park makes for a great COVID friendly activity to do, being that it's optimal when it comes to social distancing. You get some fresh air and enjoy the great outdoors, all while taking in a magnificent view of the Triborough bridge. Bring some friends for a socially distanced picnic or pack some racquets for a round of tennis. Even just sit on a bench— bring a book to read, laptop to get your homework done or a canvas to capture the moment.
4. Queens Botanical Garden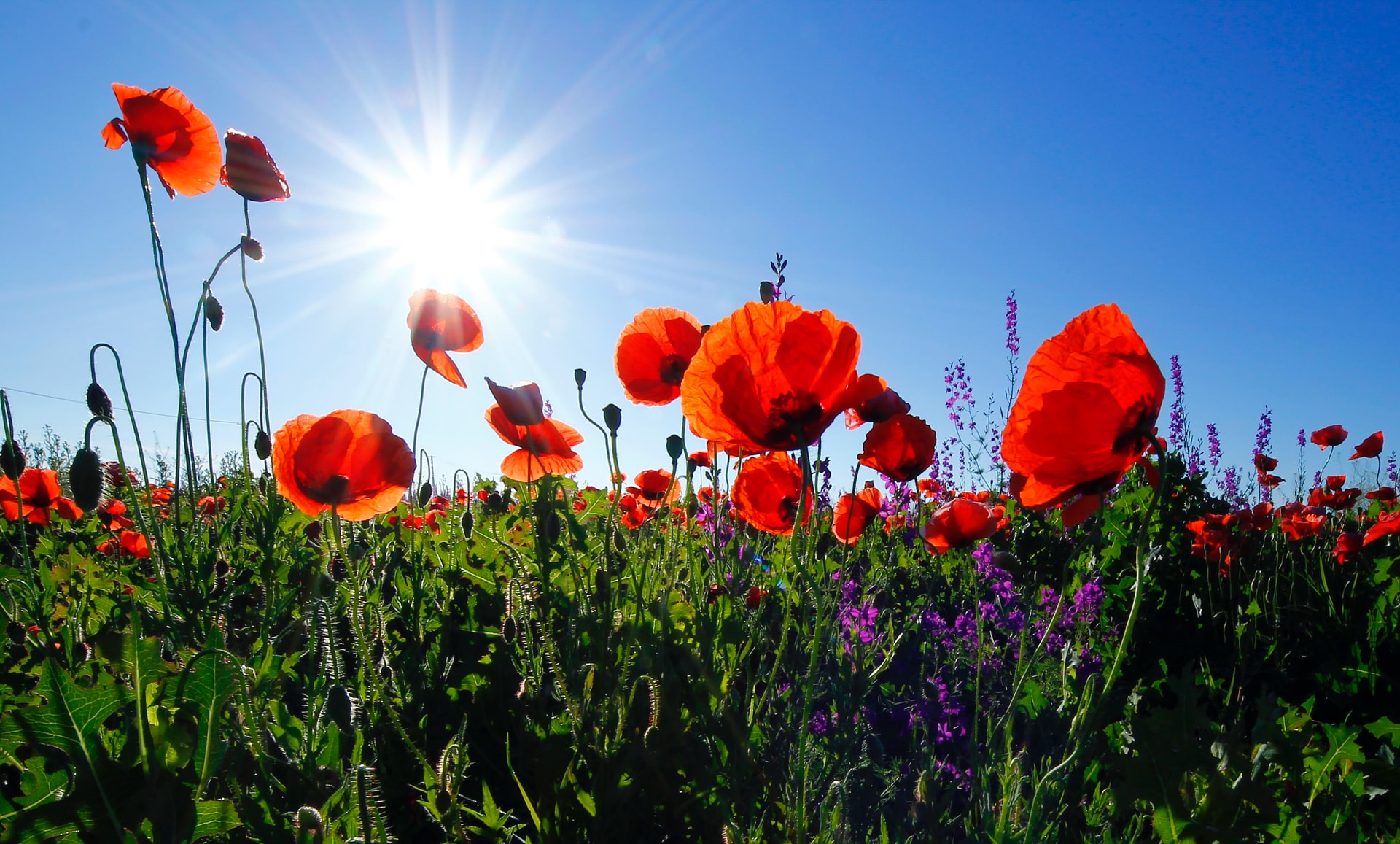 Talk about exploring the outside world, if you're looking to see all that Earth's beauty offers, visit the Queens Botanical Garden. Become one with nature by looking at all the different flowers, plants and trees available for viewing in the garden. Students with ID enter at a discounted price of only $4 during the months of April to October and visit for FREE during the months of November to March. Located in Flushing, Queens, the botanical garden emphasizes currently that vaccinated visitors/staff don't need to wear a mask outdoors (of course, this is up to individual discretion). However, while indoors everyone must wear one. They also contain hand sanitizer dispensers available throughout the garden.
The Queens Botanical Garden also currently hosts movie nights (with craft activities or live performances) on select dates during the weekends. For only $12 per person (college student price with ID) you can enjoy a movie night on the grass with family or friends. I don't know about you, but I'm obsessed with admiring all of Earth's natural floral beauty. Plus, you wouldn't want to miss out on the opportunity for that Instagram worthy picture.
5. New York Hall of Science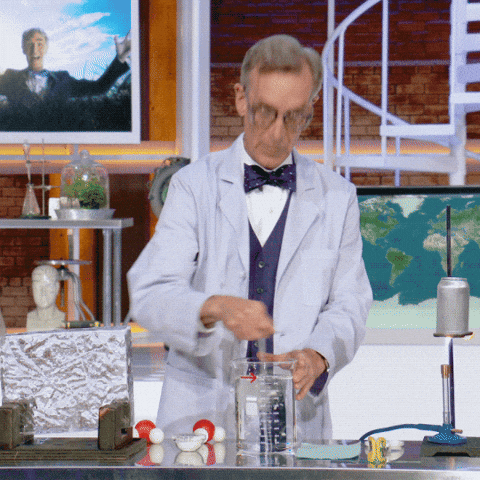 Time to learn about some science. If you love all things science related (or even a science major yourself) then visit the New York Hall of Science (NYSCI). Located in Flushing Meadows—Corona Park, the New York Hall of Science prioritizes the safety of its visitors by mandating that everyone wears a mask. Besides the general exhibits, they also provide other cool amenities for you to do. Some crowd favorites include a 3D theater, happiness habits lab and mini golf. Coming from someone who absolutely loves 3D movies and mini golf (let's be completely honest, who doesn't?) this perfect spot makes an experience learning about science not only educational but super fun.
6. Chee Burger Chee Burger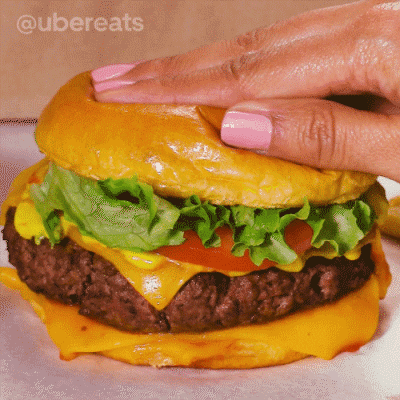 If you plan to go to any of these places, you're going to get hungry during the day. For some mouth-watering burgers stop by Chee Burger Chee Burger located in Forest Hills, Queens. Stop by to grab some irresistible classic diner food at a 1950s themed burger joint. Feeling a little creative? Chee Burger Chee Burger allows customers to build their own burger and customize their own milkshake. I mean who doesn't love a good milkshake?!
"Chee Burger Chee Burger has a wonderful 1950's diner decor and theme. It has bright pink walls and oldies music playing throughout the restaurant. The staff is very attentive and quick. They obviously sell cheeseburgers, hence the name. But they also sell so much more, they have grilled and crispy chicken sandwiches, turkey burgers, veggie burgers and grilled cheeses. If you're trying to be healthy you can also build your own salad. Personally, my go-to items here are usually a crispy chicken sandwich, a chocolate Oreo milkshake, french fries with melted hot cheese, onion rings or mac & cheese bites," St. John's University graduate Brain Borgerson said. "My favorite item on their menu is the 'best of both' basket which consists of their french fries and onion rings. They are made to perfection and are large enough to share with a group of friends. I will definitely go back here in the future."
Chee Burger Chee Burger works out great for any college students that attend St. John's University, Queens College and York College being that it's only a few minutes away by car. A great place to stop for dinner with your friends after practice. It feels great to finally go out for a meal at a restaurant again after not being able to for so long. Nothing beats a night out with friends or loved ones.
7. Margherita Pizza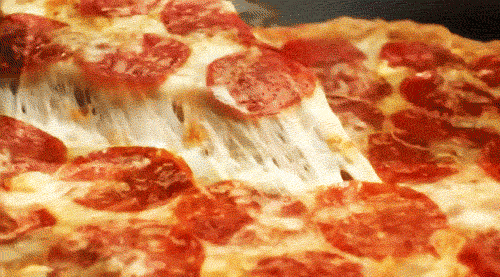 Not in the mood for a burger and fries? Try a New York staple…Pizza. Stop by Margherita Pizza for some legendary New York pizza. Since seating is limited, Margherita Pizza makes for a perfect grab-and-go type of establishment. That doesn't make the food any less delicious though. In fact, being that they primarily only do takeout, this makes it more of a COVID friendly eatery. No need to worry about crowds, capacity, etc. Just take your amazing pizza with you!
"I had an excellent experience at Margherita Pizza. Service was quick, staff was accommodating, and food tasted great. It is built like your typical pizza shop with a counter to order slices and food. There are also some tables available if you want to sit down and eat," Borgerson said. "My favorite item on the menu was the regular pizza. It is your classic NY style pizza but made to perfection. It is a well-known pizzeria in Queens that many people rave about. If you moved to New York for college then you should experience the great pizza the city has to offer."
There's plenty of options to choose from, making Margherita Pizza a must stop. Also conveniently located on Jamaica Ave. in Queens, this place also allows for quick transportation to and from three different colleges in Queens (St. John's University, Queens College and York College). Being only a quick drive, this also makes it a great place to grab a quick bite in between classes. Stop in to see why New York pizza claims the flavor crown.
8. Museum of Moving Image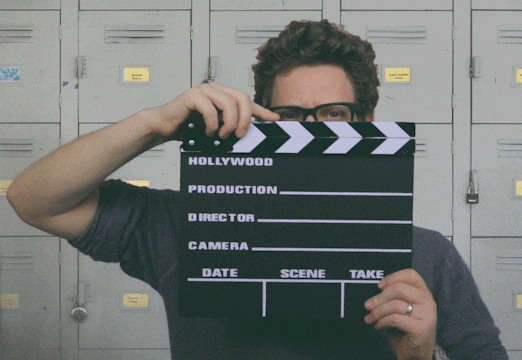 Anyone here consider themselves movie buffs? Let's get creative and visit the Museum of Moving Image, a perfect destination for college students. Especially ones majoring in communication arts or tv/film. Located in Astoria, Queens, the museum implemented many policies to keep visitors safe during COVID. A few include tickets being purchased in advance, mask mandates for everyone (regardless of vaccination status), upgraded air systems and hand sanitizer stations.
"My first time at the Museum of Moving Image was with the Bolt Productions, a club at St. John's University. All of us were interested in media so we made it a group outing. It was fun to see so many genres of media represented, from sports to science fiction. We were able to create stop motion clips, record narrations and see props from classic television shows," St. John's University graduate Jenny Lau said. "My favorite memory was when the Bolt team entered the arcade exhibit featuring the classic boxy arcade games that we all knew and loved. It almost instantly sparked our inner child and we were quick to play a few rounds of space invaders or race each other. Other college students should visit the museum, regardless of major because there is something for everyone. But for anyone in communications specifically, it's a good way to explore all aspects of media to determine what medium or branch you might want to work with. It's a wide range of experiences that encompasses the world of moving images."
At only an $11 admission price for students with ID, the museum contains a lot of different interactive exhibits. Were you a fan of the Muppets or Sesame Street growing up? If so, check out the Jim Henson exhibit. Explore the impact he made through his works during his career. I personally love learning about the behind-the-scenes production aspect of television and films, making this a great spot for me to visit. If you're into production too, then make sure to visit the Museum of Moving Image in Queens.
9. Gantry Plaza State Park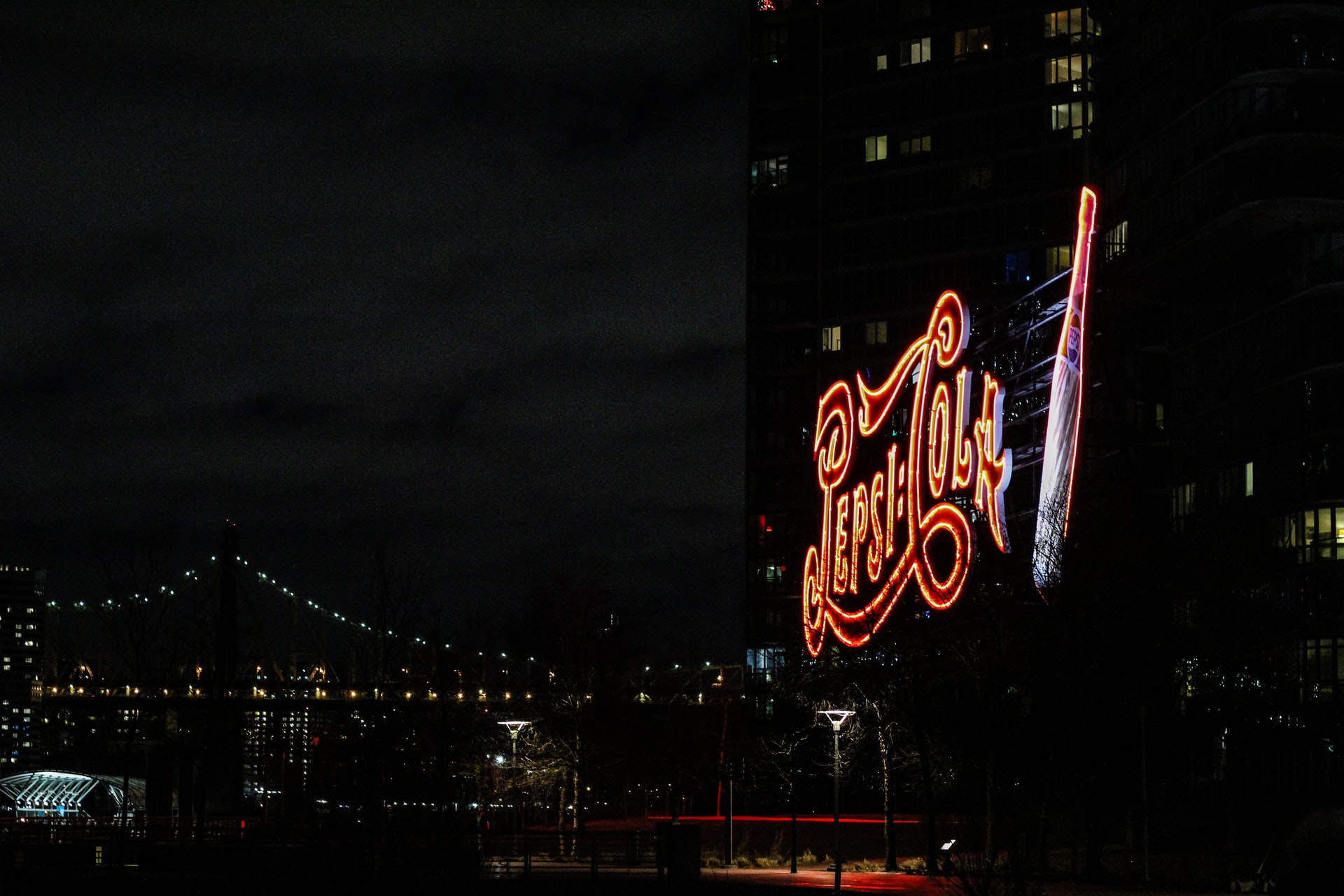 Gantry Plaza State Park (known to locals as Long Island City Pier) located in Long Island City, Queens is the perfect COVID friendly destination. Sit on the curved wooden chairs and bask in the outside world. While relaxing, you will get a perfect view of the Manhattan skyline. Take a walk with some friends, get some work done or play a game of frisbee. The best part… there's hammocks too. While there, walk right over to the famous Pepsi Cola Sign for a photo. It's so bright, people see it across the water while driving in Manhattan. Piece of advice: if you want to go to mainly see the sign and take pictures, go at night when you can actually see the lights.
10. Rockaway Beach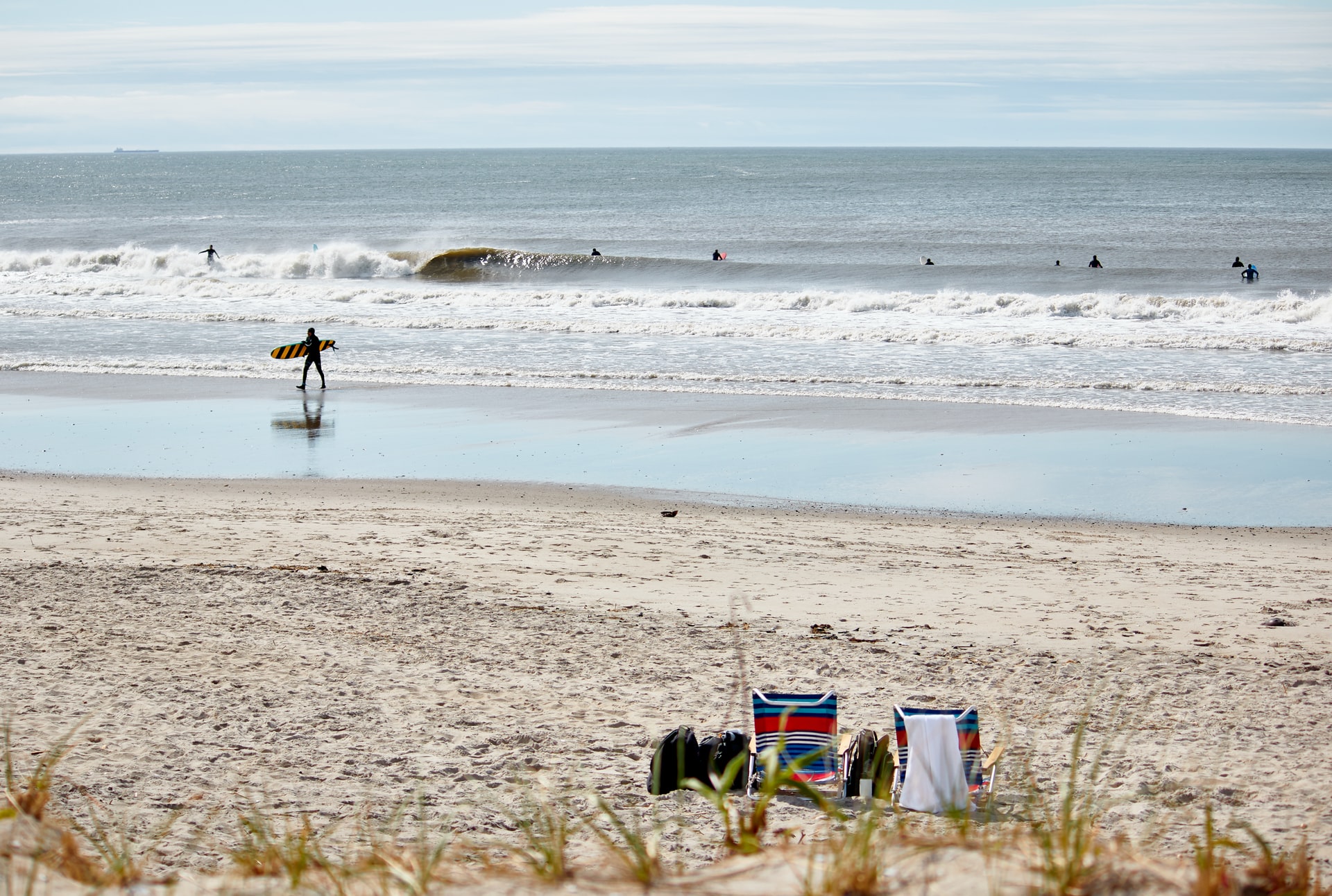 Time to soak up some sun and channel those vacation vibes. Last stop, Rockaway Beach located in the Rockaway Peninsula in Queens. Going to the beach allows you to social distance and do your own thing while being outside. Regardless of how different this summer may feel, find ways to make the most of it. Whether laying in the sun, listening to your favorite summer jams, watching the sunset on the boardwalk, going in the ocean or even setting up a picnic on the sand. Going to Rockaway Beach allows for a great time while being safe.