Check out our latest ranking of the best colleges for the hottest guys.
Through our research here at College Magazine, we have yet to come across any Sex God Studies offered at an accredited university in the United States. But some schools, we found, are ahead of the curve in these bold, new, stimulating areas of study. Perhaps these colleges have some kind of two-year, hotness prep school prerequisite. Or maybe just killer gyms, healthy food, lots of sun and devotion to sports. Regardless, they are deemed to have the best "scenery" in the entire country. The following are the top 10 schools actively recruiting sexy guys.
Keep reading to find out which 10 colleges have the hottest guys around.
2. Florida State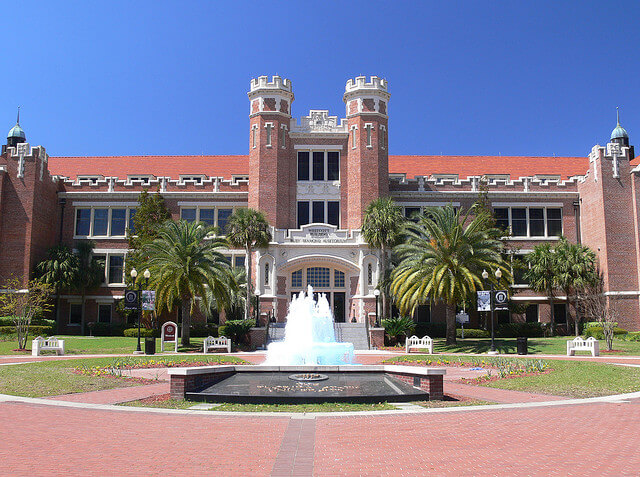 It is easy to see at the opening of every Florida State Seminoles football game, when a student (dressed as a famous Indian leader) riding on a horse throws a flaming spear into the 50-yd line, how seriously FSU takes its athletics. "The [FSU] girls love athletes," Florida State Freshman and lacrosse player Eric Campbell said. "We live in Florida, so having a beach body is a year-round job. The gyms are generally crowded." While FSU students love their intramural sports, they take their fashion just as seriously. Ranked as 3rd best dressed in the nation by the Huffington Post, at FSU 'apparels and textiles' is one of its most popular majors. Such an active student body at Florida State makes for the second best student bodies in the country.