Looking beyond the beaches and palm trees, San Diego remains America's finest city for a reason. The soothing vibes, laid-back culture and plethora of activities under the never-ending sunshine attracts people from all over the world. SDSU students live on a campus surrounded by sceneries and daily beauties that people would kill for and San Diego residents most definitely take for granted. This campus brings together students from different corners of the globe, so everyone has their own personal way of treating themselves here in the city. From nature walks and meditation sessions over the beach to skating an empty pool just down the street from school, these spots will give a sense of what SDSU students enjoy doing on their free time, and what you may want to do when you visit America's finest city.
Check out these 10 destinations that will make you jealous of every San Diego State student.
1. The Living Room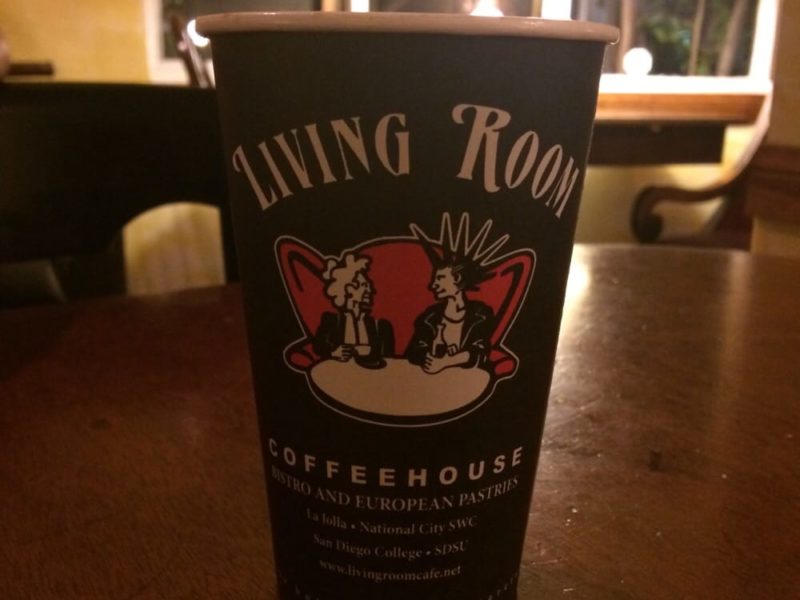 Everyone knows college students love their coffee shops, and for SDSU students, The Living Room remains the classic go-to spot. The painting covered walls, dim lighting and calming ambience provides students a soothing environment not far from campus. "Every two weeks or so I get myself a piece of cheesecake and a fancy coffee. Then I'll sit and read a book, one that I don't have to read for class, and slowly sip on my coffee. It's a very chill environment and I really like going there," San Diego State University junior Ian Morton said. Whether studying for finals or treating yourself to some gourmet coffee, the Living Room has it all.
2. Ocean Beach Noodle House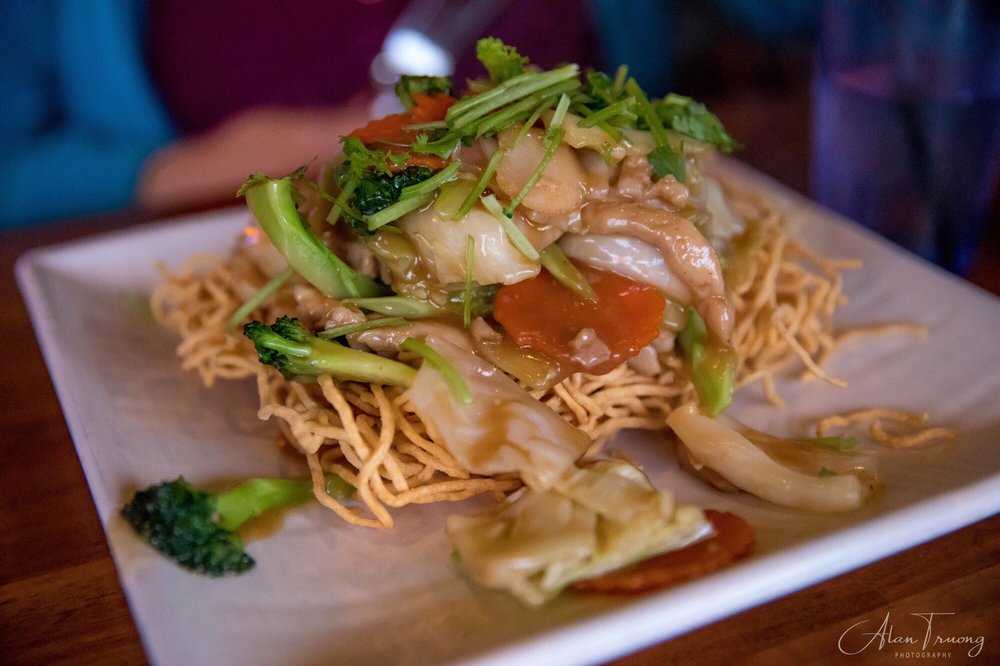 It might just be a San Diego thing, but if you like pho and find yourself dying for a great restaurant to get some, look no further than Ocean Beach (OB) Noodle House to fulfill your 'noodly' desires. "OB Noodle House is seriously the best, not just because of the food, but the vibes in Ocean Beach. Go to the noodle house because they have the best pho you will ever have in your life," San Diego State University senior Alexis Edwards said. Both delicious and inexpensive, the menu and pho selections stretch vast. Naturally, one may doubt these immense words of praise, but fear not because the Mayor of Flavortown Guy Fieri approved it himself as a guaranteed a top-notch restaurant. Fill up your stomach at OB Noodle House and take a walk on San Diego's Sunset Cliffs Natural Park just down the street to see a vibrant and colorful San Diego sunset over the ocean.
3. Meditation Gardens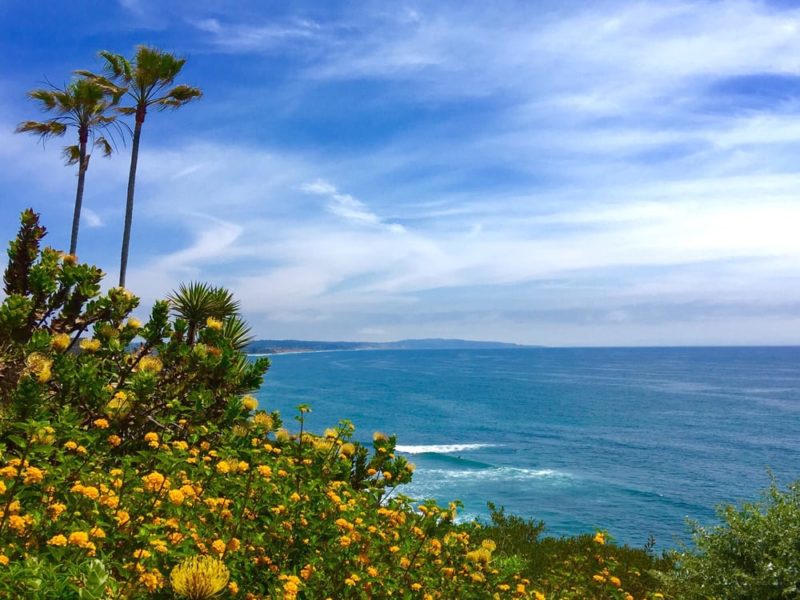 The meditation gardens in Encinitas are the epitome of self-care. Beautiful gardens, trees, flowers and incredible landscapes all for your relaxation and pleasure. "I love going there to read books and overlook the ocean," San Diego State University junior Megan Feehley said. Don't feel like you have to hold the title of a meditation master to visit this spot. If you love nature and want a quiet place to unwind and gaze at the ocean, find the meditation gardens, that offers free admission, located just a short drive from campus.
4. Fashion Valley Mall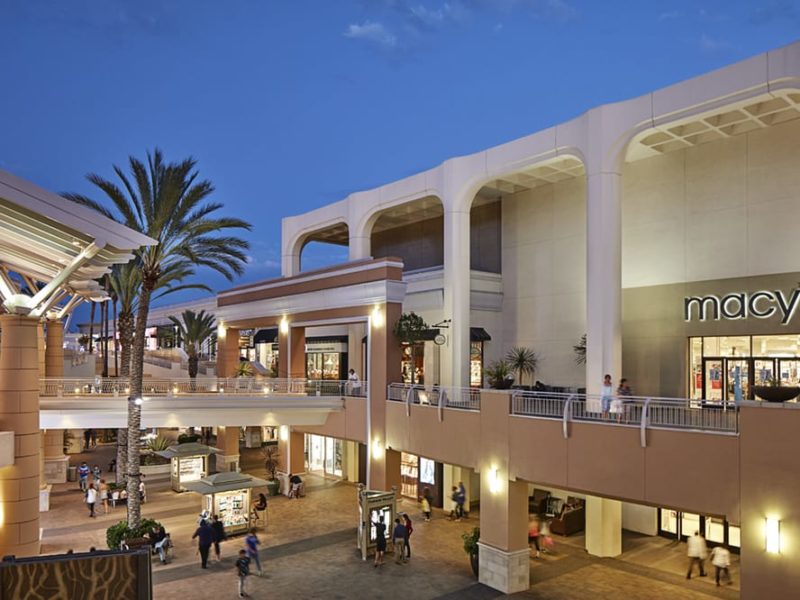 If treating yourself means being bad and boujie for a day, you'll find that Fashion Valley Mall houses all your material wishes. "I like to spend money, so I really enjoy going to the mall," San Diego State University senior Mckenna Moede said. "I'll buy clothes, get food and hang out with friends." For when you feel like throwing up some cash, discover this shop-a-holic's dreamscape only a few stops away on the trolley.
5. 365 Korean BBQ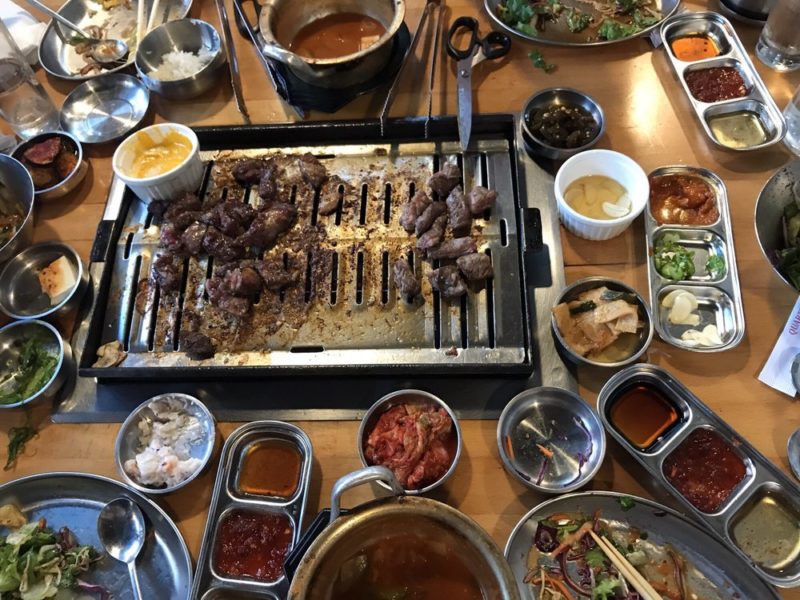 San Diego offers incredible restaurant options for all the foodies out there. To any and all self-proclaimed foodies, you must hit 365 Korean BBQ in San Diego. "After my stats midterm, I felt like I had to treat myself, so I went to 365 Korean BBQ and got one of the more expensive menus. It was very cathartic," San Diego State University junior Christina Lien said. Good food can provide stress relief, and what better way to treat yourself than some high-quality spicy and sizzling BBQ chicken after a mentally draining midterm.
6. ARC (Aztec Recreation Center)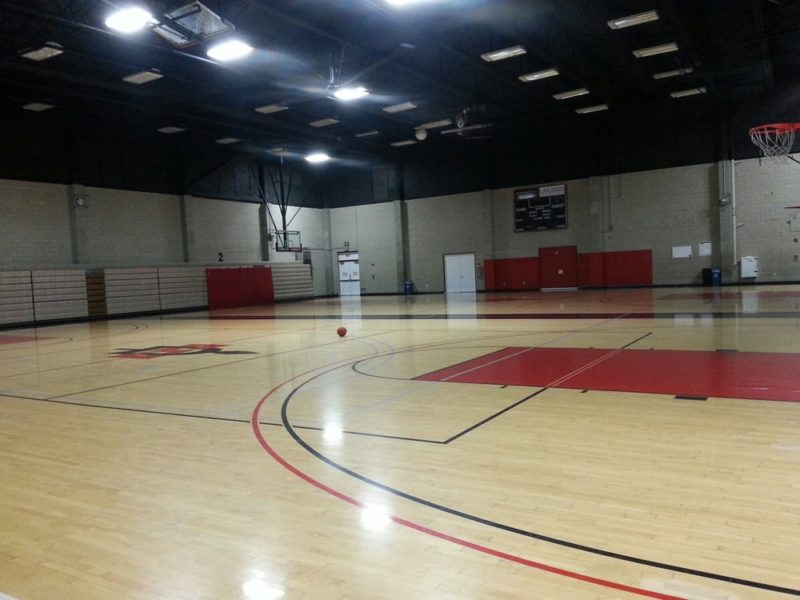 SDSU's recreation center serves as a popular destination for students as well as faculty and residents. "I am an active person, so leisure time for me is staying active," San Diego State University senior Yonis Salah said. "I like going to the ARC to play basketball, and even though the competition is trash, the membership is cheap and on campus, so I don't have to go far." With a variety of classes and activities such as rock climbing and intramural sports included in the student membership, you'll find the ARC a great place to ease that overwhelming student lifestyle.
7. City Heights Skate Park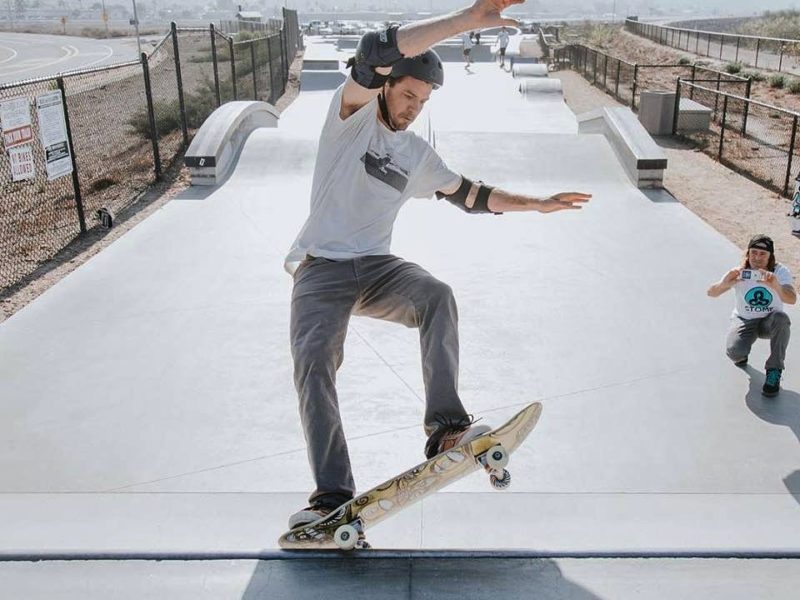 Skateboarding continues to play a huge role in San Diego culture. The city has taken up the designing and building of many great skate parks all around the city but you'll come across one of the best parks just off campus. "If I was going to do anything that wasn't school related, I'd go to City Heights Skate Park," San Diego State University senior Luke Lacasa said. A message to SDSU's skateboarders: if you don't want to get a ticket from cops for skating on campus, find your safe haven at City Heights Skate Park. Plenty of space to cruise and open late.
8. Lake Murray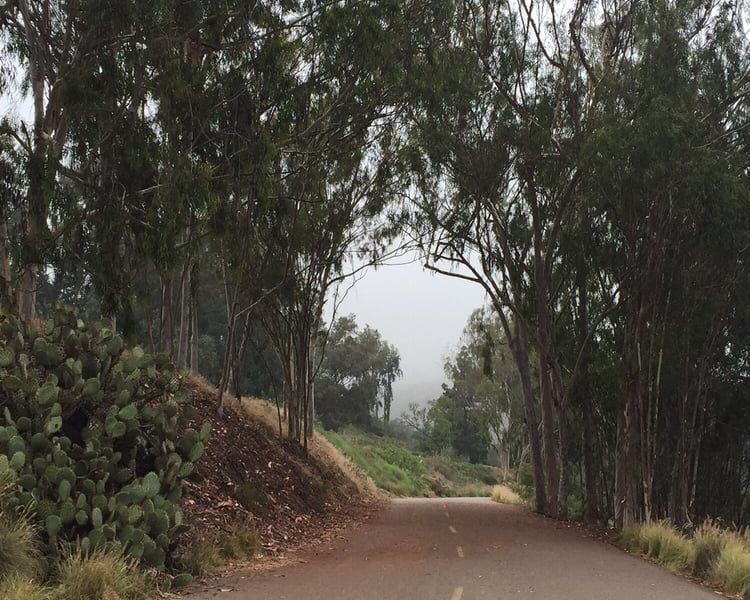 Everyone says San Diegans have really laid back personalities, and probably due to the beautiful sceneries the city has to offer like Lake Murray, a reservoir right next to the campus. "I love trees and nature, so I'll go to Lake Murray to chill, especially during Springtime," San Diego State University senior Cameron Burley said. "They have lots of flowers and I have a nice spot on the hill I can go to and just sit and think." Located near Mission Trails Regional Park visitors have another opportunity to take a hike, see some wild critters and watch the pink and orange fiery sunset gleaming above the lake.
9. SDSU Turtle Pond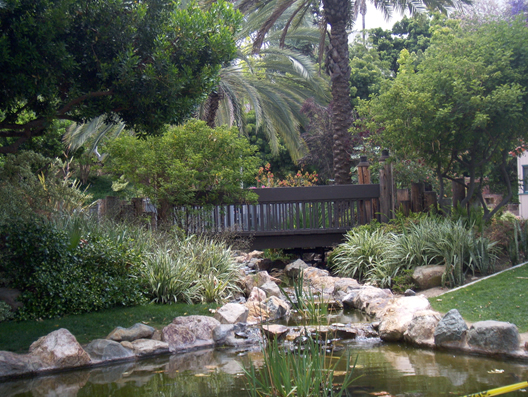 Everyone's version of self-care varies but the love of nature remains a similarity amongst many people in San Diego. Luckily, SDSU's campus itself has some really peaceful places to sit back and enjoy Mother Nature. "I try to get out of places that are very concentrated and don't have a lot of people, so I can sit and read," San Diego State University junior Dineo Maine said. "The sound of the water at the turtle pond is very relaxing and there's little fishes!" You don't even need to go far to spend a personal day relaxing because the sparkling pond on campus provides the best scenery for winding down.
10. Chollas Lake Park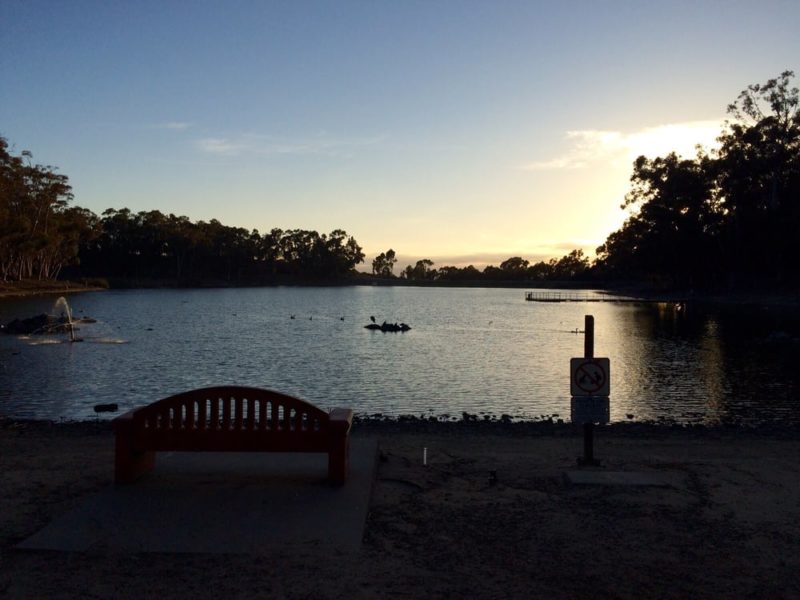 Just one more nature spot to relax. A favorite gem amongst San Diegans with trails, a lake and other activities. "I go to the lake with friends at sunset because it's so beautiful. Very nostalgic. I haven't even explored all of it yet, but I love going there for a personal day. It's very peaceful and you can let your mind wander," San Diego State University freshman Fernanda Galeana said. Providing free kayak tours, live music and fishing, the park's activities offer a bit for everyone. With all the options the SDSU area has to offer, there's nothing wrong with trying a new park every time you go out for a personal day.