We all know dining hall food starts tasting like absolutely nothing after eating it for days on end. When you hit that point, you just need to get off campus. But that brings the question, where should you go? Living in Boston, delicious food surrounds you, but you end up at any old chain or fast food place because the prices fit the broke college student budget. Forget ordering the same old same old from Domino's or Chipotle—these 10 one-of-a-kind eateries get all the Boston College kids talking.
1. Crazy Dough's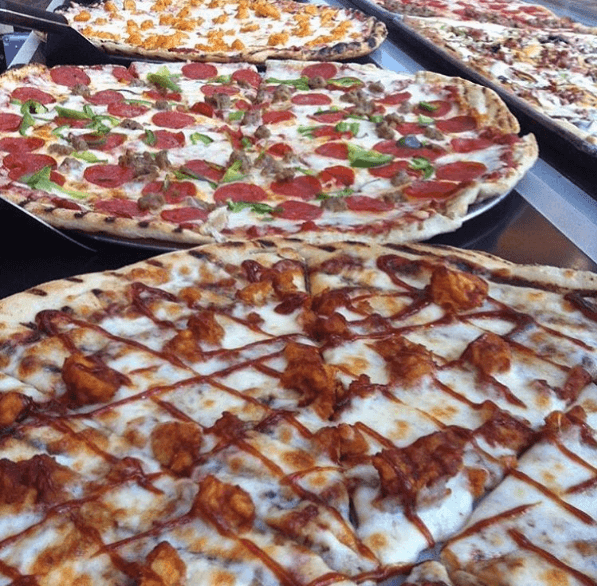 Right across the street from campus, Crazy Dough's delivers the goods if you want fresh, hand-tossed pizza fast. "They have the pizzas laid out right in front of you, so there's always something new out to try out on the menu," junior Ted Sheehan said. Sophomore Patrick Sharpe, on the other hand, always knows what he wants. "I usually get the two slices [of pizza] and Pepsi special they always have. The potato, bacon and cheddar pizza is my all-time favorite," said Sharpe. Pro tip: Order garlic knots. These twisted bread bites smothered with Parmesan cheese and garlic butter will satisfy all your carb cravings.
2. Yamato Japanese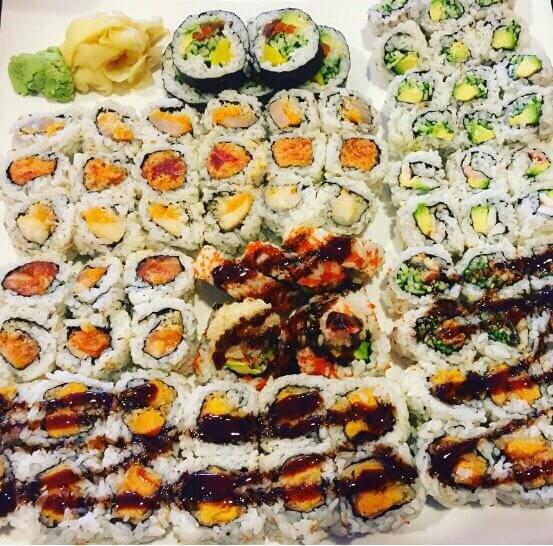 Sushi-lovers rejoice: Yamato lies just a mile away from campus and offers all the sushi your studied-out heart could desire. Sophomore Alex Turney said, "They have this deal where the food is all you can eat for $18-20 a person; it was perfect for my first time around since I was able to try an array of different types of sushi and get a sense of what I like." You've got the place to hang out with your crew or to go on an intimate date night: Yamato's atmosphere balances this out perfectly. Fan favorites include the Red Sox Maki, Snow Mountain Maki and the Valentines Maki. Pro tip: They charge you extra for the food you don't finish, so start slow and remember you can always order more.
3. Deluxe Station Diner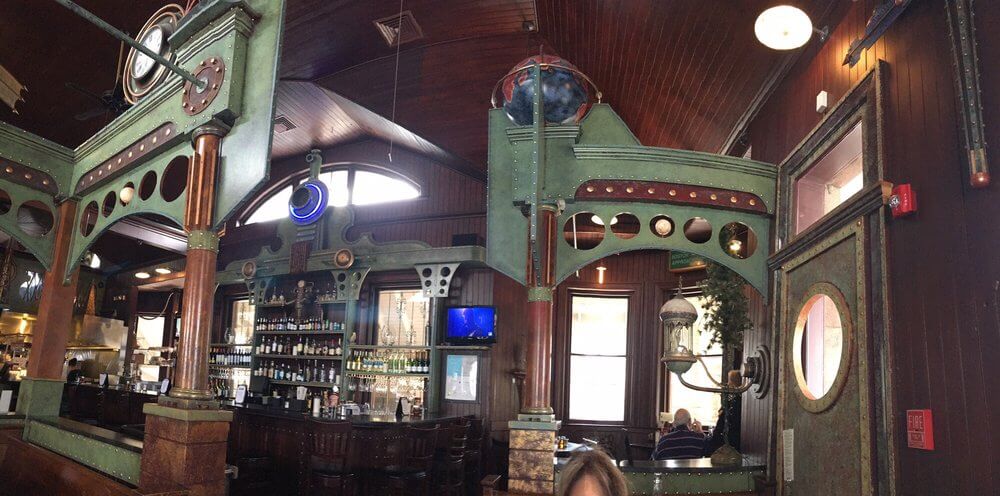 Who doesn't love brunch? Deluxe Station Diner makes a great inexpensive option for when you want to sleep in and enjoy stacks on stacks of pancakes on the weekend. Deluxe Station Diner, in Newton Center, sits less than a mile away from Newton Campus. And if you can't decide what to order, you can pick and choose from the menu. "My friends always split the 'Hungry Man' plate which has a little bit of everything for those who can't decide," junior Abby Whelan said. Right next to the train tracks, the sound of the passing trains combined with your delicious chocolate pancakes will carry all of your midterm stress far, far away.
4. New Hong Kong Chinese Food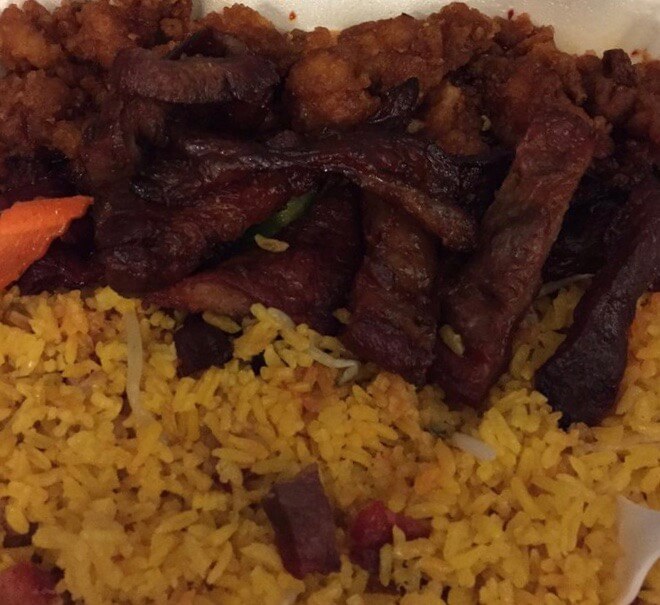 New Hong Kong, a household name among BC students, stays open until 2 a.m., long after the dining halls close. You can order from New Hong Kong when studying (or not) late at night and craving something other than the stale cheerios sitting on your desk. "I order from New Hong Kong a lot. I get the $15 order that gives you pork fried rice and three sides. I always get crab rangoon, the jumbo shrimp and I let one of my friends choose and eat the last side-there's no way I could finish that much food," said Turney.
5. White Mountain Creamery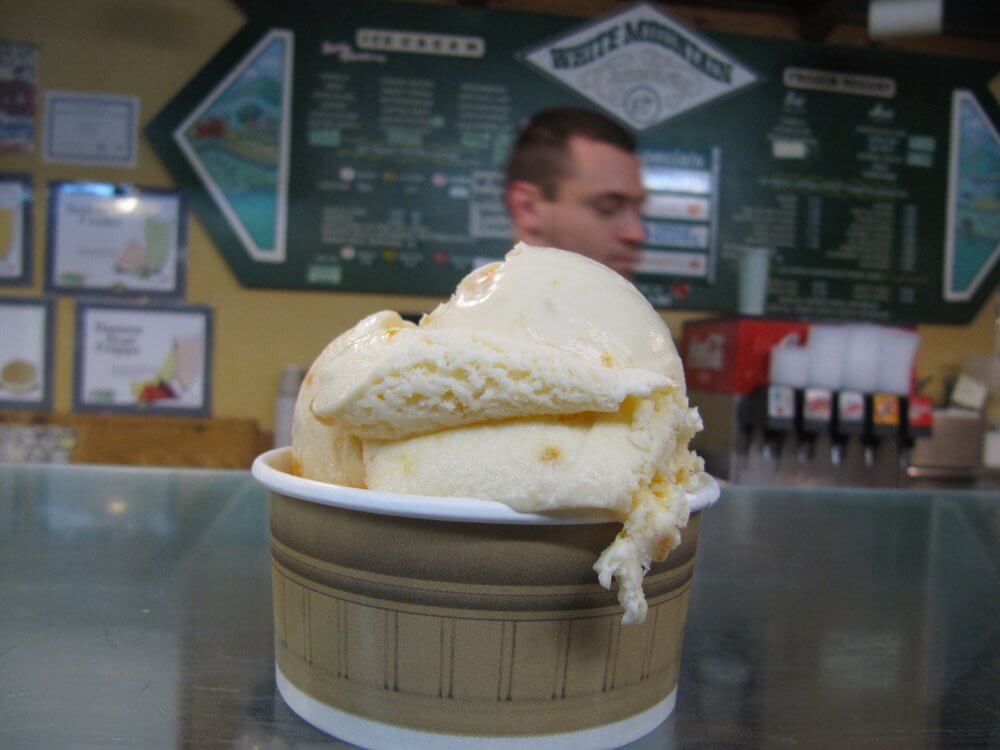 No matter the season, White Mountain knows how to deliver a good sugar fix. Across from main campus, White Mountain seems a little too accessible by some because once you go to White Mountain, the thought of their Cookie Monster ice cream always creeps into your mind during late night study sessions. Sophomore Daniel Martin said, "I like the home-y feel of White Mountain-it's pretty laid back. You can always go in there and hang out with your friends and play board games [that they provide]." And, the lactose intolerant people have nothing to fear: White Mountain also offers freshly baked goods (brownies, cookies, the works).
6. Barcelona Brookline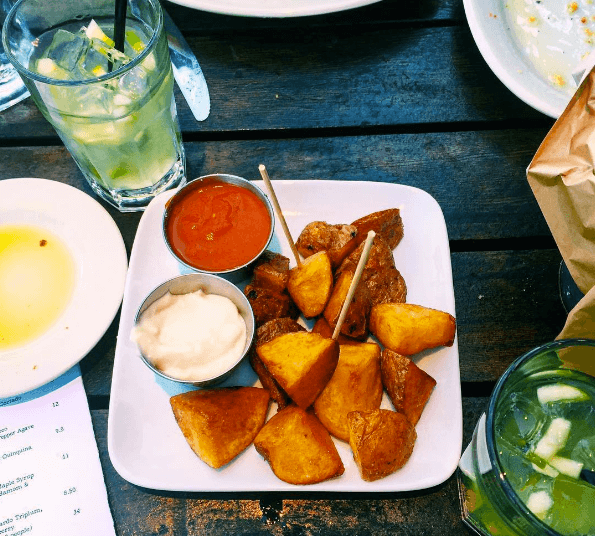 Looking to splurge on a great meal? Go to Barcelona. No, not the Spanish city, the restaurant located on Beacon Street in Brookline. Senior Joe Ra said, "I don't get tapas very often, but when I do I go to Barcelona. It's a little expensive, but it is definitely well worth it." For those over 21, Barcelona offers a fantastic Bloody Mary bar at brunch, where you basically top of your drink with everything and the kitchen sink. Barcelona's perfect for drinking mimosas, eating Brioche French Toast or Lobster Benedict while catching up with your friends on a Sunday morning.
7. El Pelon Taqueria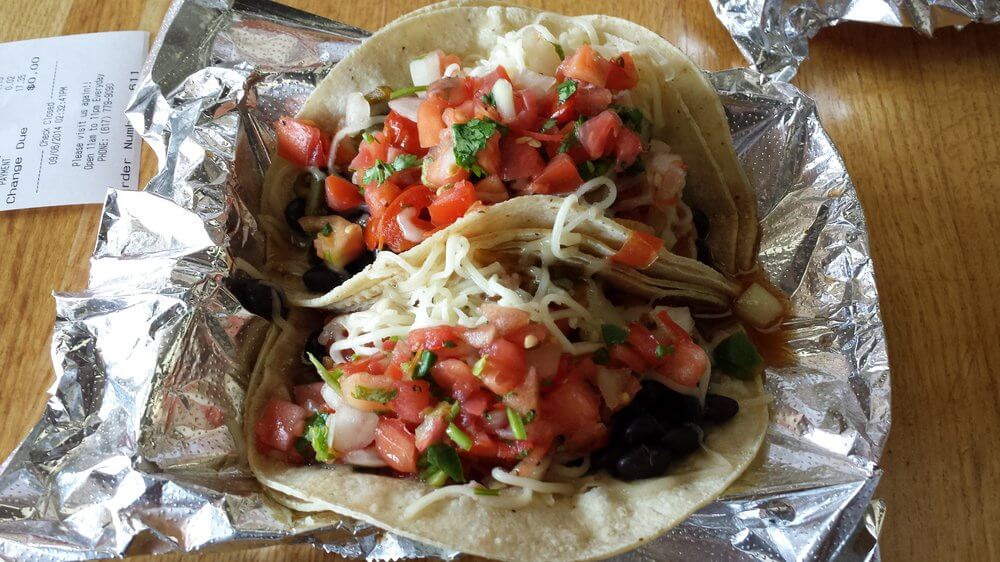 El Pelon offers great place for some quick, Mexican-inspired food. The burritos, a fan favorite, give the customer the choice of what to put in it. Sharpe said, "I get a burrito with chicken, rice and sour cream—it's not on the menu but I'm very particular about my burritos so I make my own combinations." Now that's what I call customer service. Would Chipotle do that for you? You'll probably see a huge line when you walk in, but don't despair because the employees know how to breeze through a line quickly.
8. Eagle's Deli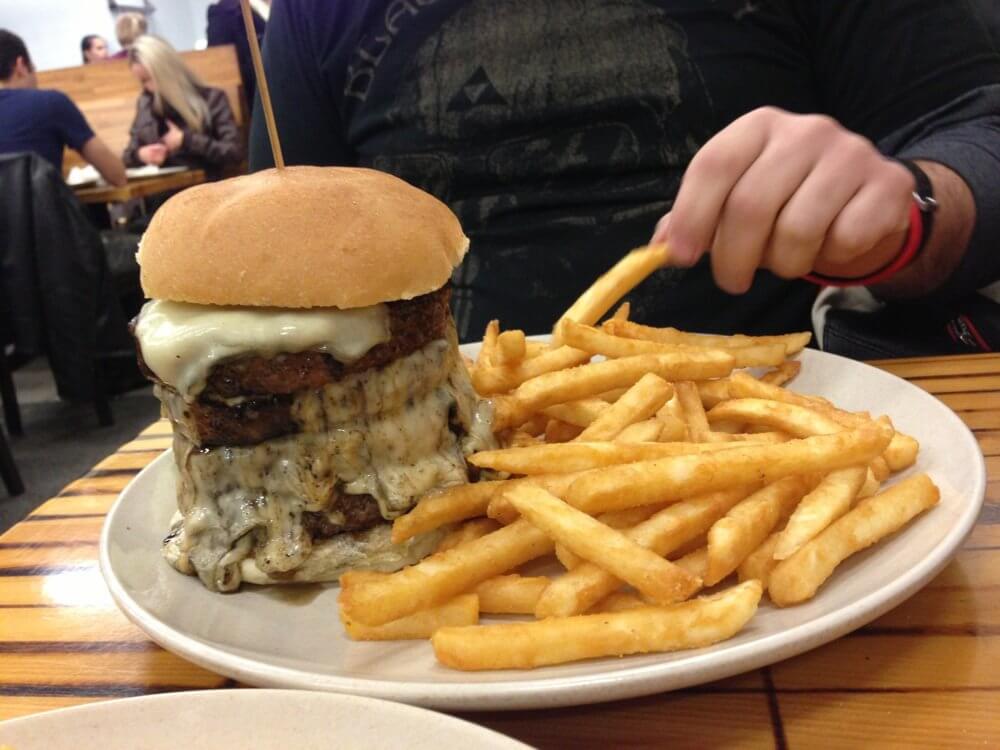 Eagle's Deli in Cleveland Circle can be reached by a quick ride on the BC Comm. Ave bus. "Eagle's Deli has a really good buffalo chicken wrap. You can never go wrong with spicy food," said Sheehan. For Ra, one thing stands. "Any of their burgers are good, but their fries are honestly the best around," Ra said. When you walk in the door, you automatically feel a sense of belonging- as a BC Eagle at least. Walk through the doors and find yourself instantly surrounded by posters of BC football and basketball players and even a BC logo on the wall. How's that for team spirit?
9. Big Daddy's Pizza & Sub Shop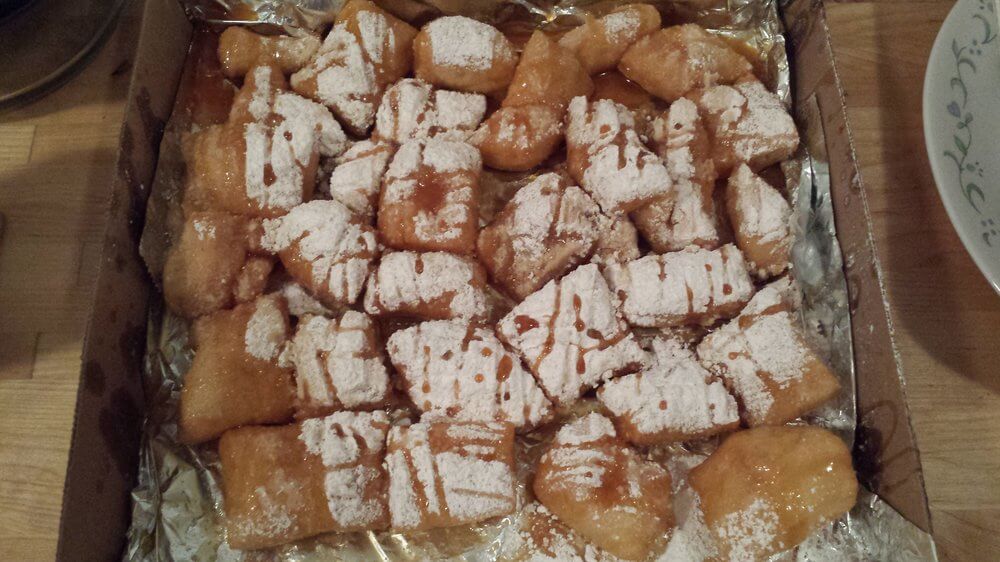 Big Daddy's Pizza, just a little ways away from campus, serves great pizza and even better desserts. Sharpe said, "The fried dough bites are little pieces of heaven. They're basically little bite-sized fried dough pieces, drizzled with butterscotch and dusted with powdered sugar on top." Located on Western Avenue, Big Daddy's Pizza established itself as the ideal place to bring your parents during parent's weekend: Home-y and family friendly. Catch up with the 'rents over a thick slice of pizza and their delicious fried dough bites.
10. Pikaichi Ramen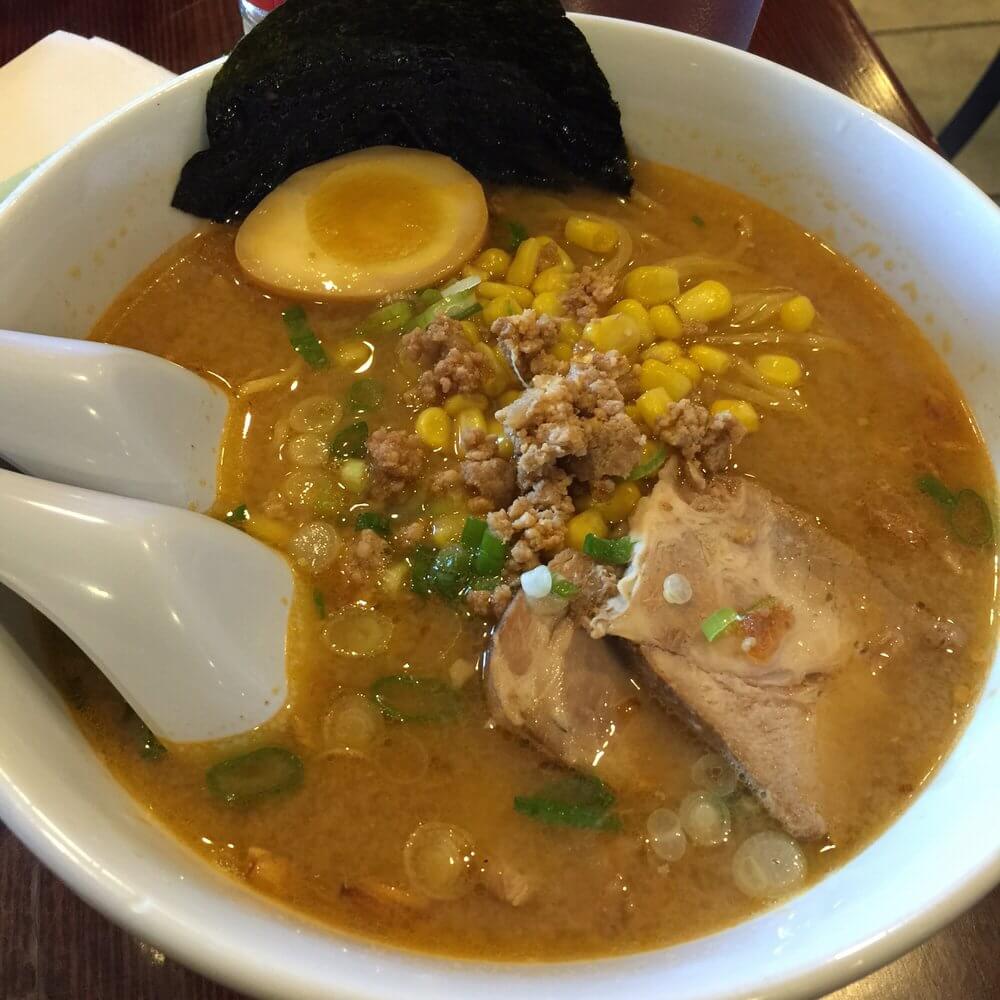 Forget the stale pack of ramen noodles sitting on your shelf, Pikaichi brings a whole new meaning to "ramen." Just off the Packard's Corner spot on the B line, you'll find Pikaichi Ramen. Sheehan was a ramen virgin before his friends took him to Pikaichi Ramen. He said, "I had never had ramen before my freshmen year now this is one of my favorite spots. I always get the spicy miso ramen. It's so different from the usual things I like to eat. It's my new favorite that can't be beat."