With the art of digital activism showcasing its potential during quarantine, thousands of individuals have offered viewers innovative ways to support Black men and women from their homes. In addition to signing petitions and calling state representatives, supporting Black businesses is a must-do. Supporting freelancers or those who are self-employed is a great way to both reinvest money into the community as well as cure your summertime blues.
Check out 10 lifestyle influencers who are not only leading the industry but also innovating it.
1. Kia Marie (@thenotoriouskia)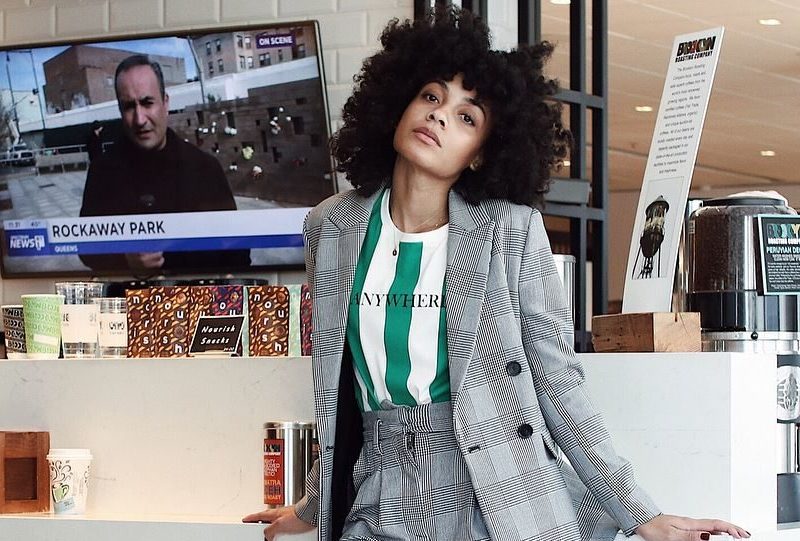 Take California dreaming, add New York edginess and sprinkle on some 90's pop culture, and out comes the glowing Kia Marie. She's the style icon your Pinterest board wants and the role model everyone needs. Unafraid to be unapologetically genuine, the Notorious KIA takes her YouTube viewers on a journey to discover their own personal style by offering helpful tips on thrifting one-of-a-kind pieces of clothing and adopting new healthy, lifestyle habits like skincare.
Kia created a platform of positivity with the goal of inspiring women to become confident in environments made to express uniqueness, such as their home, their clothing and, most importantly, themselves. "I followed her around the time I was looking for more black creatives to follow. She just seems refreshing and her style goes crazy," George Washington University senior Cheyenne Lemonius said. "[I followed her] maybe for the same reasons that she caught my attention today on Instagram. Everyone kind of looks the same and she just oozes originality." With partners like Dior and Giorgio Armani, The Notorious KIA continues to validate the importance of personal expression, making her a definite innovator in the style industry.
2. Courtney Quinn (@colormecourtney)
Well, color me pink! Need a pop of color in your life? Then check out the color queen of NYC, Courtney Quinn. An Arizona native turned New York style icon, Quinn dominates the fashion scene with her eye-popping attire and candy-colored content. But her vivacious outlook on life does not limit her to fashion. Since launching her brand, Color Me Courtney, she gained partnerships with global institutions such as Adidas, Target and Disney. Accompanied by her French bulldog Waffles, Quinn proceeds to pursue living a life full of color and adventure. So, what are you waiting for? Add a little color to your life!
3. Perkens Bien Aime (@perkensbienaime)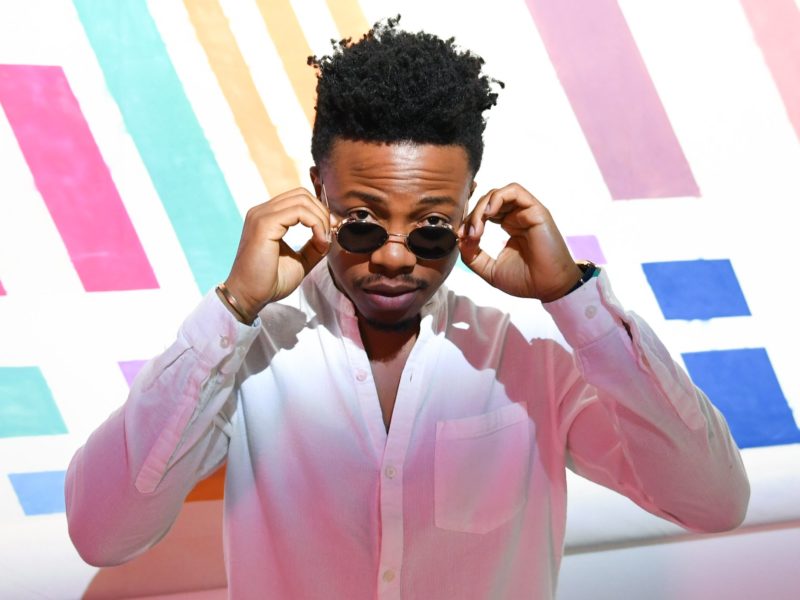 Ladies and gents, time to suit up (literally). Menswear expert, Perkens Bien Aime, makes wearing a tailored suit look like poetry in motion. Superb. After creating his lifestyle site GARCON A LA MODE in 2014, the Los Angeles influencer set out to educate his love and knowledge for men's fashion with the world. Bien Aime's polished presence has not gone unnoticed. Brands like Nike and The Balvenie fell in love with his style right along with us. Gotta love a classy man with expensive taste. Fellas: take notes.
4. Mel Bae (@_melbae)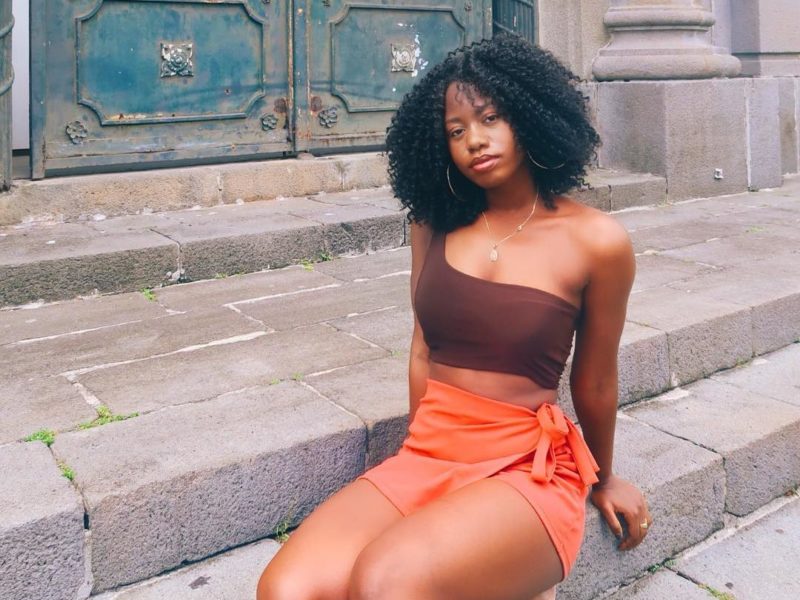 Pack your bags travel bugs, time to explore the world. According to lifestyle and travel enthusiast, Mel Bae, adventure begins with confidence in curiosity. "Knowing that my content is inspiring others is what pushes me to create and share," Mel Bae said. "You know how sometimes when you want to do something new, you're kind of hesitant? I hate knowing that feeling can stop people from living their best live. That's why it's important for me to share my own experiences." When confidence fuels your desire to see and know more, the world lays stagnant awaiting your unique perspective to spark adventure.
Bae lives and breathes a mantra of self-discovery by traveling solo across the globe. From Iceland to Chicago, the Brooklyn native always makes a point to pursue those spontaneous itches to travel. "I want to inspire others to live their best life," Bae said. Let the fear of being alone melt away and let the adventure begin.
5. LaTisha Guster (@blushingblack)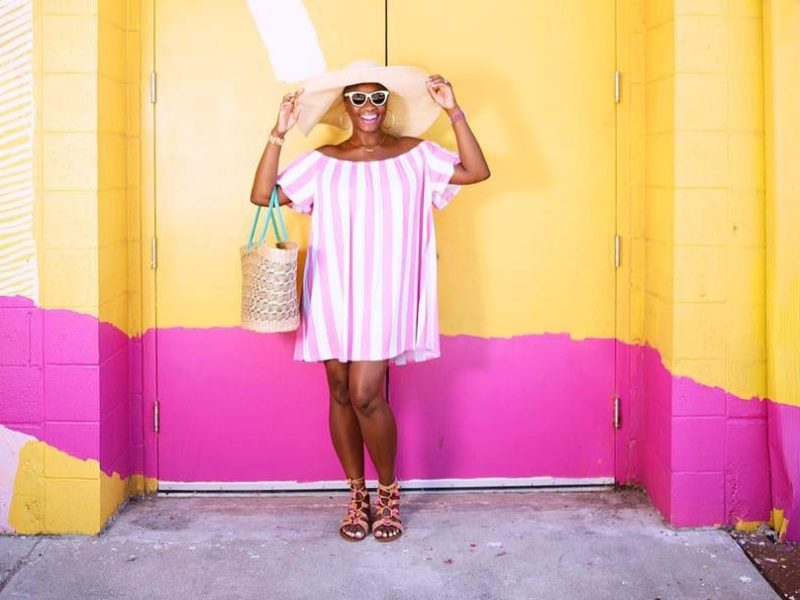 The best friend everyone wants and the support system everyone needs. In 2011, LaTisha Guster sought out to create a space for Black women to express fashion tips, beauty hacks and life experiences. And thus BlushingBlack.com was born. Since first launching her blog, Guster has expanded her empire of Black excellence through collaborations with global brands like Warby Parker and Lacoste. In addition to her entrepreneurial lifestyle with a go-getter spirit, Guster publishes accounts of her personal milestones and inner conflicts to encourage women experiencing similar events to develop a sense of honesty with themselves. As a mother of two beautiful young girls, she sets out to establish a precedence of confidence for Black women everywhere. Unforgivably raw and honest, Guster's words of advice celebrate Black beauty with complete transparency, highlighting everyday accomplishments with pride (as one should).
6. Ryan Clark (@ryanstylesnyc)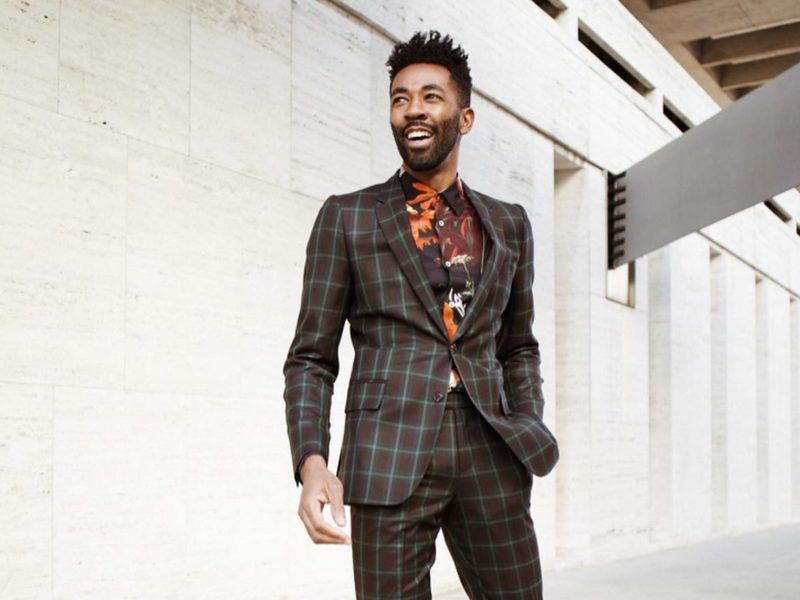 Please refrain from throwing hands at men's fashion faux pas. The stereotype of men being afraid to innovate their style needs to go. Style expert and fashion enthusiast Ryan Clark agrees. From med student to lifestyle guru, Clark provides easy to follow look books for even the most stubborn wannabe Kingsman who wants to up the ante in the wardrobe department.
His personal brand, High Fashion Living, goes even further to include trends and tips to adopt a more eye-catching life. "Every time he pops onto my timeline, he commands my attention," Kean University senior Lucien Edme said. "Ryan is just one of the Black men on Instagram that consistently reminds me of the beauty of my black skin and why I should embellish it in it using every color palette I can." With over 171 thousand Instagram followers (one of them being the glamorous Billy Porter) there is no denying Ryan Clark stands as the sharpest dresser around.
7. Mattie James (@themattiejames)
Even influencers need someone to look up to. Enter Mattie James. The veteran blogger began her career sharing lifestyle and fashion advice in 2008, as a hobby when she had downtime. Now, more than a decade later, James built an empire as a full-time influencer sharing tips and tricks to conquer everyday family life and career obstacles. Her success in the field as made her a seasoned media consultant who often offers masterclasses to other aspiring influencers. She's no Glen Coco: she's better! Four for you Mattie James. You go Mattie James (and none for Gretchen Weiners).
8. Ty Alexander (@tyalexander)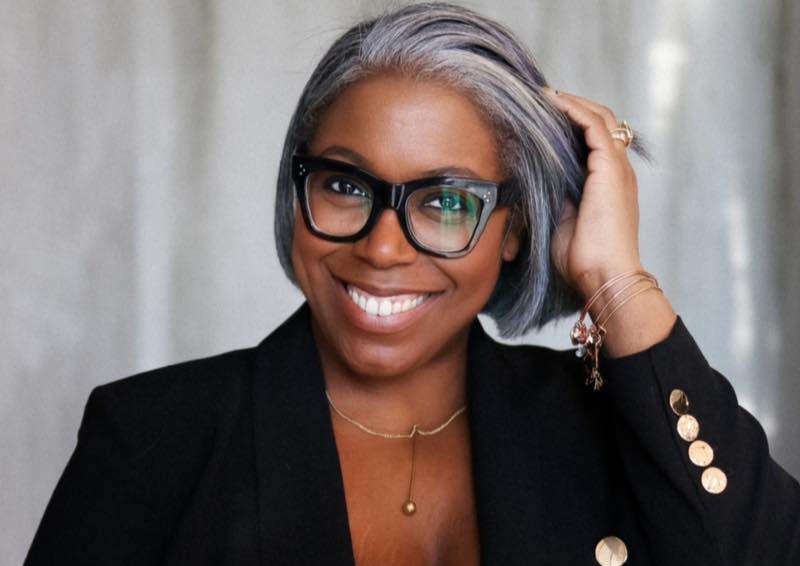 Unlike previous influencers who found their start as bloggers, Ty Alexander achieved the influencer status after fulfilling her dream of becoming a published author. After publishing her best-selling book Things I Wish I Knew Before My Mom Died in 2016, Alexander set off on a success spiral dominating the podcast and blogging scenes. Most noted for her ability to articulate how to choose gratitude over grief, she also exercises her talent to share her favorite lifestyle and fashion tips on her blog Love Ty Alexander. With no sign of stopping her Rockstar streak of success anytime soon, the Baltimore influencer will continue to inspire and impress all members of the Ty tribe.
9. Francesca Murray (@onegrloneworld)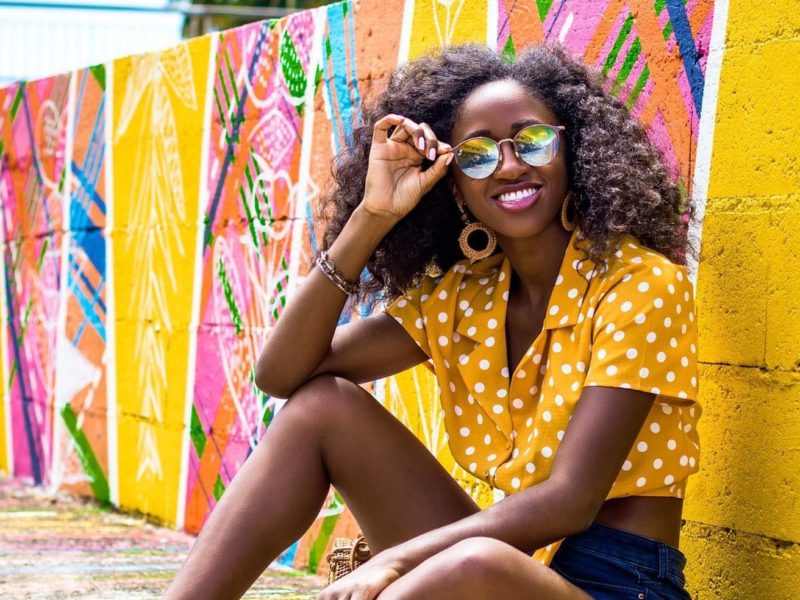 Take a backseat Boy Meets World. Time to shed some light on One Girl One World. Francesca Murray has set the bar for traveling in style pretty damn high. As an expert jetsetter, she has taken her love for adventure and culture to create a platform sharing personal how-to guides when traveling in every possible situation. Traveling alone? She's got you covered. Studying abroad and feeling homesick? Here's how you can ease anxieties. Want to live like a local on vacation? Sure! Needless to say, One Girl One World serves as a one-stop-shop for all things travel. Conjure your inner adventurer because *in Russell voice* the wilderness must be explored.
10. Sai De Silva (@scoutthecity)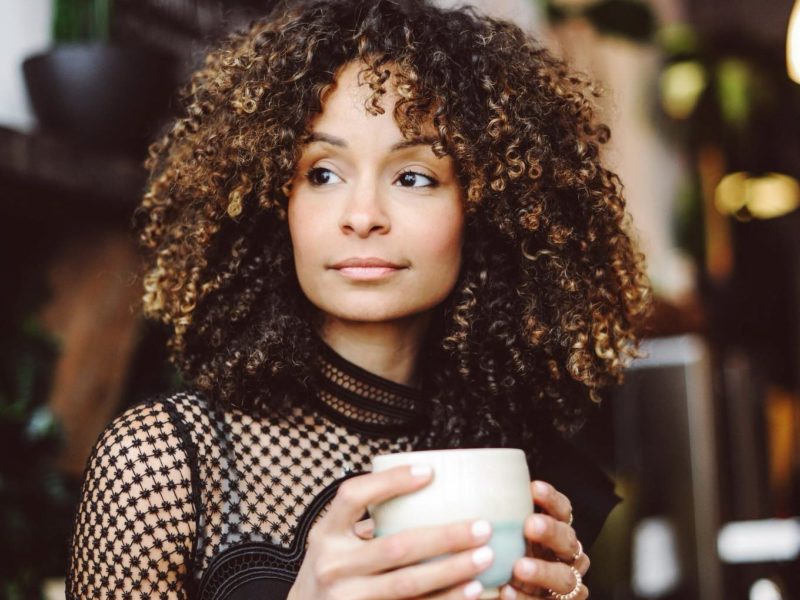 A trifecta of talent. YouTuber, blogger and Instagram connoisseur. Sai De Silva stands as the epitome of a platinum content creator. Besides offering tips on fashion, she dives into her favorite meal hacks to elevate any amateur diet to foodie heaven. She also offers an insight into the life of her always bustling household through her weekly vlogs found on her YouTube channel. There she expands her brand even more by sharing tips on how to adopt new work habits and find inspiration with daily look books. With over 320 thousand Instagram followers, our New York go-getter earns a round of applause.