Glance at the Google Images results for these Canadian college campuses and you'll pack your bags in a heartbeat. Whether you prefer city life or a more rural experience, you'll fall in love with one of these beautiful towns and colleges. Soak up the Pacific Northwest nature through world-class skiing and kayaking at the University of British Columbia. Or frolic under the Niagara Falls and visit most famous cathedrals in the country while finishing your degree at the University of Toronto. These 10 best universities in Canada offer the finest in major choices, extracurricular activities and student resources for an unbeatable college experience. Get ready to set off on a true adventure. With the awesome student vibe at these unis you'll feel at home in no time.
Check out the 10 best universities in Canada, eh.
10. Seneca College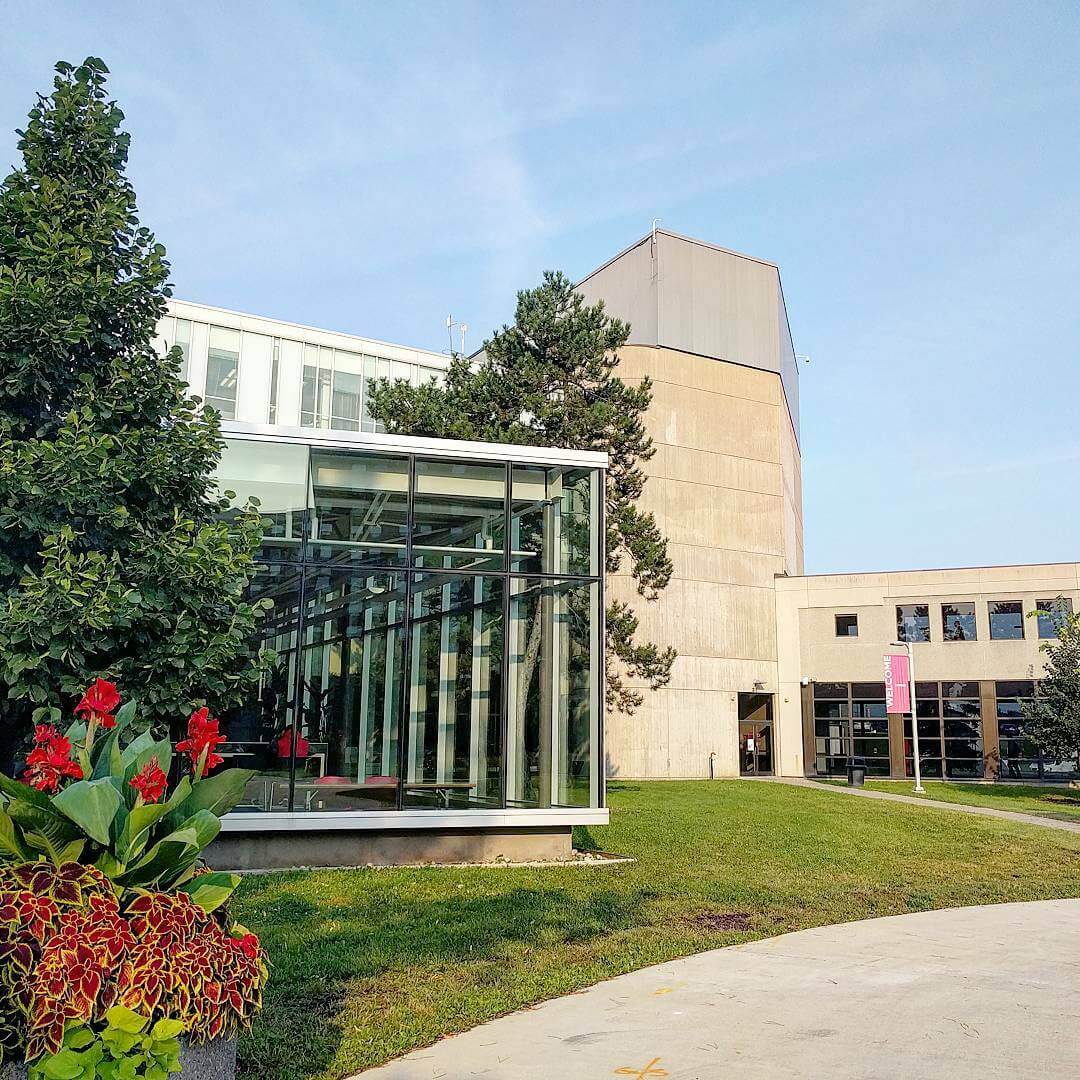 You'll find Seneca College in Toronto, the capital of Ontario and a city for all types of foodies. Living costs in Toronto average around $1,000 to $1,200 CAD—making it a top choice for college kids on a budget. The time you'll save on planning your monthly budget can be spent choosing from Seneca's 187 majors. You can live like the Little Mermaid with the school's Underwater Skills program or make a movie that makes even Pixar jealous with a degree in animation. Seneca also stands out with awesome campus services like free child care and in-depth employment training. For sports fans, this very spirited community enjoys one of the best athletic reputations in Canada. Since 1967, Seneca's athletes raked in more than 450 medals; a number more than any other athletic program in the Ontario Colleges Athletic Association. When you're not cheering on the Seneca Stings, catch a concert at the on-campus venue The Field. Make sure to take a second to enjoy that you're standing on the same ground as musical legends David Bowie and Bruce Springsteen. "My favorite parts [of Seneca College] are the campuses being in good locations to be able to get good placements or co-ops, knowledgeable professors, the several scholarships offered (including some for grades — I receive $1000 a year for my grades alone) and online courses. The majority [of professors] have Master's or Ph.D.s in what they teach and real life experience that can prepare students for the work force," junior Shayna Morr said.
9. University of Ottawa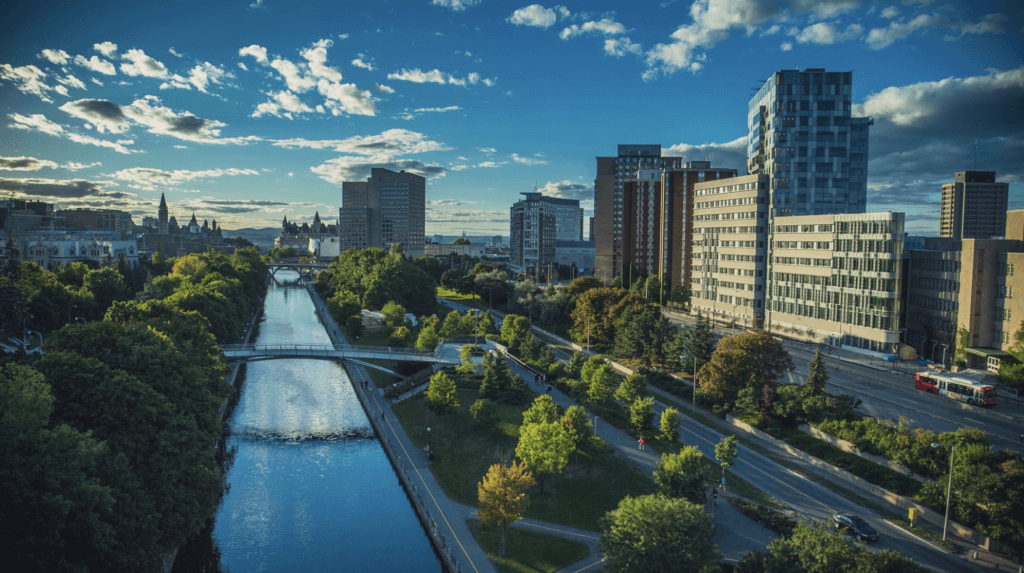 The University of Ottawa combines vibrant nightlife, a political hotbed and a top-notch educational experience. "The University of Ottawa has a very familial feel to it. The environment at the university is very accepting and welcoming, everybody is friendly and warm, creating an environment where everybody feels like they belong," said University of Ottawa sophomore Lucas Gergyek. Catch history being made at Parliament Hill, a gorgeous Gothic Parliament building where Canada's lawmakers toil away. Students can even do co-op programs within the Federal government to jumpstart their political career before graduation. More of a history buff? Hit the history trifecta by exploring some of Canada's finest museums like the National Gallery of Canada, the Canadian War Museum and the Canadian Museum of History. If you're in a jam about homework or assignments, the pet therapy offered on-campus acts as a helpful means of distraction, even during the worst finals week. If you need even more of a getaway, unwind at Ottawa's serene Riverwalk or jump headfirst into nature at Gatineau Park, just 20 minutes north of the city. And that's just off-campus opportunities. UOttawa students can choose from other majors besides political science and history, with more than 250 fun and creative majors including world cinemas and Russian language and culture. You can join more than 175 unique clubs, like the Origami Club and UOSalsa Club, so you won't get bored anytime soon. The university's annual music festival, multiple food fests and comedy nights at on-campus Café Nostalgica make the UOttawa campus as a creative hub.
8. University of Alberta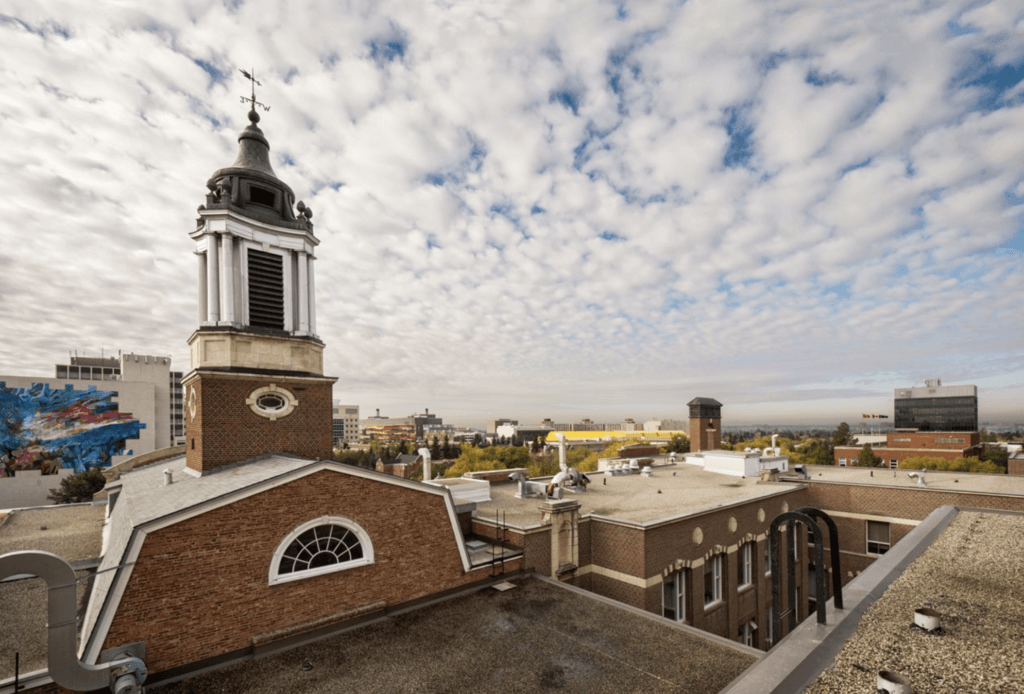 University of Alberta keeps its students' best interests in mind. "The quality of instruction is great, and there's a lot of great networking opportunities provided to students through workshops and mentorship programs… I'm in the Kinesiology faculty and there's constantly events going on like movie nights, games nights, karaoke. They work hard to find ways to connect the students beyond just academics," sophomore Kerri Pangrass said. Peep campus programs that show the university cares about its students. Multiple daycare centers give parents a chance to learn. Chaplains for diverse faiths from Buddhism to Islam make sure every religion feels valued. Safewalk, a free escort service for students walking at night, gets everyone home safe. Make new friends in the Student Union building, a campus hotspot, then catch a show at the school's Timm's Center for the Arts. Between all the fun, make sure to pencil in enough time to choose from more than 400 clubs on-campus. Or find yourself jetting across the globe with UAlberta's 150 unique exchange programs in six different continents. Don't pass up on programs in less visited countries, like Serbia and Tajikistan, to make for a one-of-a-kind résumé (and Instagram feed). Don't stress too much about finding a job, though, because a staggering 97.7 percent of students find jobs within six months of graduating.
7. University of Calgary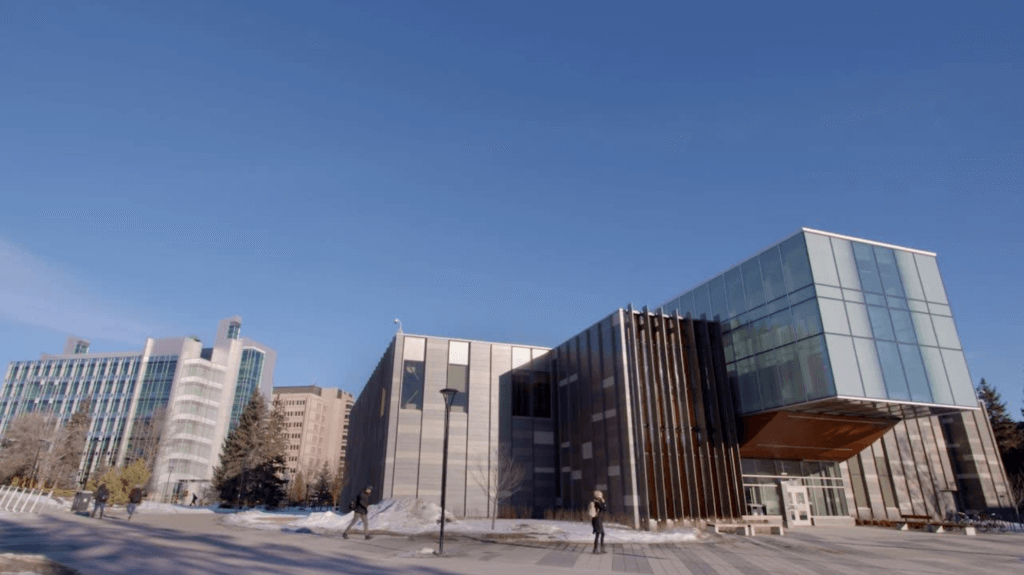 Leave your fears about transitioning into college life with the pile of clothes in your room that didn't make the cut for uni. The University of Calgary sets its students up for success from day one, providing world class research opportunities and about 100 different majors. "Despite being an undergraduate student, I had the opportunity to work on my own project for the Sports Injury Research Center, one of 10 Olympic Research Centers in the world. I was able to present my work in conferences as well as have the opportunity to write a manuscript for publication," said University of Calgary sophomore Mathieu Chin. Major companies like Nike, Bauer and Adidas use research conducted by UCalgary's Kinesiology program. This university offers more than just research; students love the endless chances to engage with the community both on and off campus. You'll feel instantly at home in this massive college town filled with 30,000 other students coping with #CollegeLife. Three hundred student organizations will fill your time with almost anything imaginable including making cool trinkets with the 3D Printing Club and learning awesome party tricks with the Magician's Club. "UCalgary also functions to ensure that students are active members of the community and give back. There are initiatives to volunteer for various programs and populations, both on campus and around the city," Chin added. Get in shape like an Olympian: Calgary hosted the 1988 Winter Olympics and students have access to internationally recognized sporting facilities, like the speed-skating rink Olympic Oval. You can also take a short road trip to the Rocky Mountains for awesome snowboarding and skiing opportunities.
6. McMaster University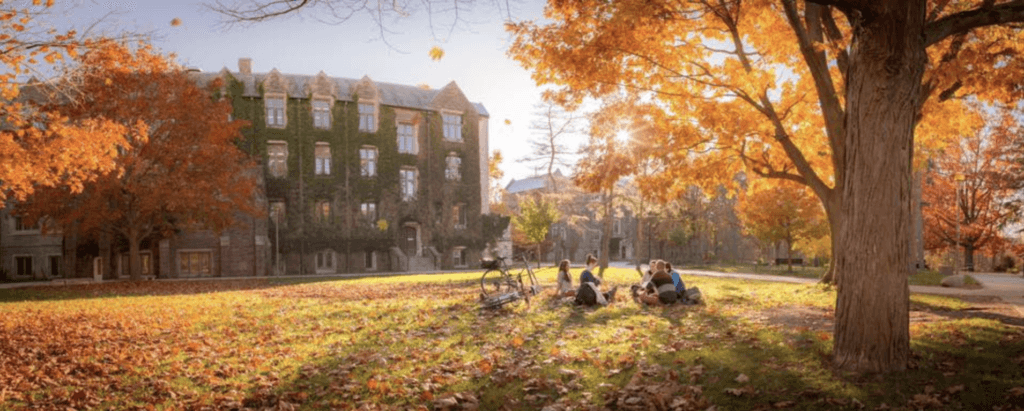 At McMaster, you'll find a bustling campus community nestled among some of Canada's finest natural wonders like Tews and Albion waterfalls. "The buildings on the campus are beautiful, especially in the fall. The campus feel is definitely unique and it's very easy to navigate. I love how the campus is enclosed, like its own little village," said McMaster University sophomore Fallan Mitchell. As part of McMaster's 85 international student exchange agreements, passionate students flock to the university from all over the world for its 250 student clubs and hundreds of majors. Plus, you get tons of cool opportunities to study abroad in places like Brazil and Jamaica. "What makes McMaster unique is how much students care and how welcoming they are. I've heard various complaints about other unis in the province about how competitive and cliquey they are…I almost never deal with that. It's so easy to find a family here," said McMaster senior Eric Shingleton-Smith. Even when you're studying on main campus you'll feel comfortable with comprehensive campus resources from the Walk Safe volunteer escort program. On the weekends, head to Westdale Village just off campus for a drink at student favorite The Snooty Fox. After knocking back a couple drinks, check out the clubs in Hess Village to dance like you just don't care. "McMaster manages to strike a perfect balance in all domains of the university experience such as social events, athletics and academics," said McMaster graduate student David Filice.
5. Bishop's University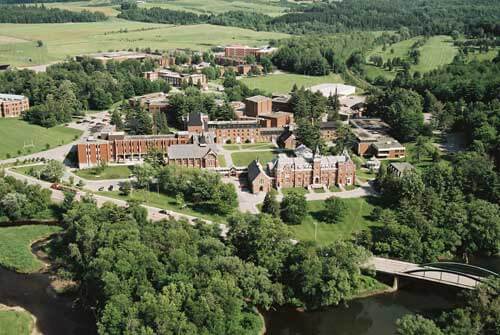 Bienvenue à votre école de rêve! Or for the non-French speakers: Welcome to the school of your dreams. Quebec's Bishop's University offers a cutting-edge bilingual education in a picturesque location. Rolling hills, rivers, forests and farms surround the campus while you pick from more than 100 majors. All students can access diverse services on campus like a sexual health program coordinator and career development and success coaching. The Leadership and Extracurricular Activity Profile (L.E.A.P. Program), which verifies your on and off-campus engagement in an official document, gives you a leg up in your job search. Because the university enrolls less than 3,000 students, each student gets hands-on attention from Bishop's 115 full-time professors. "My favorite parts about going to Bishop's are the small community and closeness of everyone. I'm in one of the biggest programs at the school, Education, and I'm still with the same people for every one of my courses this semester. Everyone is extremely kind to each other and gets along well. The teachers know the students and most of them don't just give long, boring lectures, but truly interact with the students and give hands-on activities for us to learn," junior Cheryl O'Neill said. Gaiters can also take advantage of study abroad partnerships with 562 universities across 31 countries like Malta and Corsica. Plus, you can join more than 70 exclusive student groups like the Film Society or Equestrian Club. Soon you'll make history alongside other influential Gaiters like Grammy-award winning musician and composer Galt MacDermot and Maude Abbot, one of the only female doctors in the medical field in the 1800s.
4. McGill University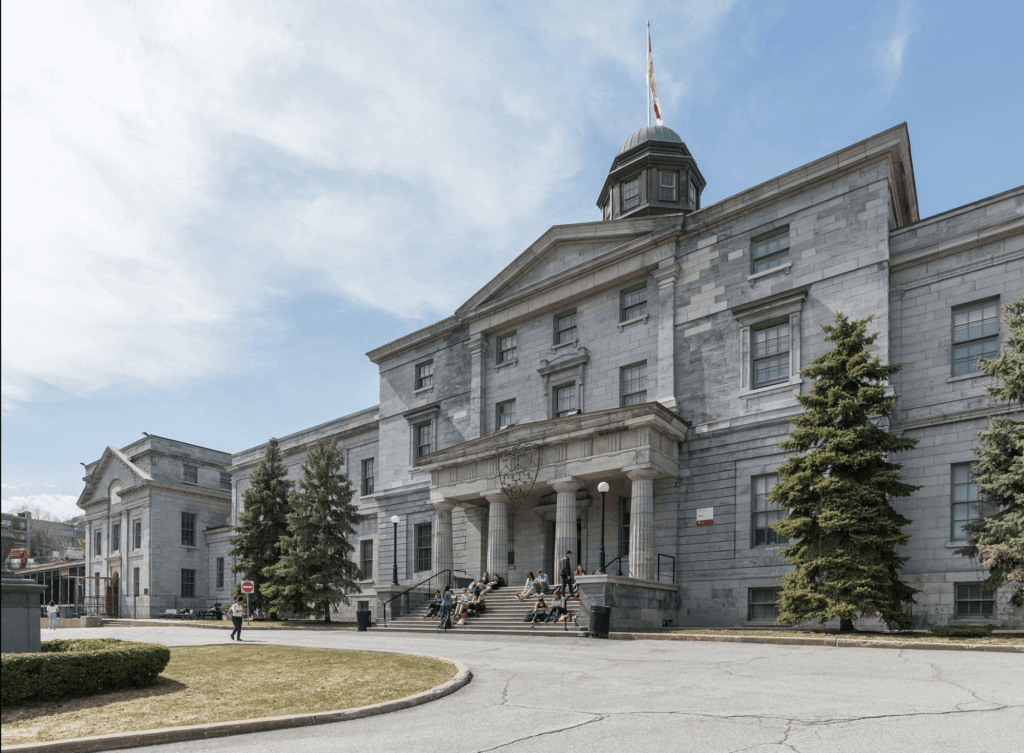 McGill graduates enjoy incredible employment statistics with more than 80 percent of art, engineering, medicine and science graduates being hired within two years of graduation. Campus life buzzes with weekly events like cookouts and farmers' markets, 700 musical performances by The Schulich School of Music each year and almost 300 clubs to choose from. Sports fan? McGill played a part in creating football, hockey and basketball—no joke. It even produced more than 100 Olympic athletes. "Students come from all over the world and bring together so many different cultures, lifestyles and experiences…I feel a general openness within the school community to different perspectives and a genuine interest from people to learn from and share with one another," said McGill junior Oliver Fung.
And McGill's downtown campus gives students the best of Montréal. Students can explore romantic cathedral-adorned Old Montréal to charming canals and tiny streets in the Latin Quarter and city outskirts. "The whole city gets behind events and there's a big festival, celebration or party somewhere in the city every week. Last year we went to a cheese festival and sampled over 20 different types of cheese," said McGill University sophomore Eloise Haliburton. Quick access to Parc du Mont-Royal, numerous shops and the financial district are some of the reasons why it's one of the most beautiful college campuses in the world.
 3. University of Montreal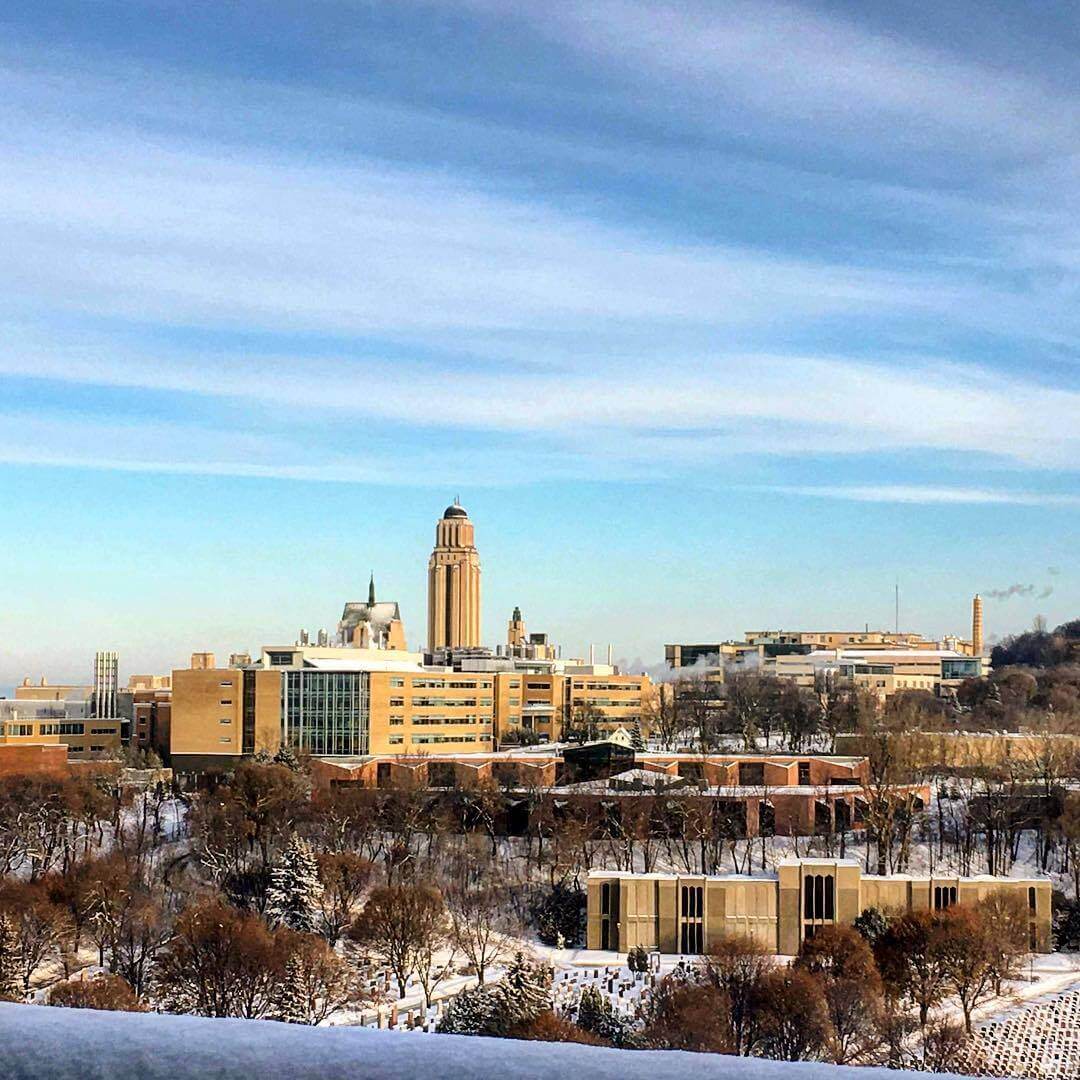 If you've grown up speaking mostly English, I'd recommend practicing your French because this lively bilingual city rewards the fluent. Create that DuoLingo account now because you'll have to take a French proficiency exam to attend. University of Montréal comes in in the first percentile of the world's top universities. Imagine joining the ranks of Air Canada CEO Calin Rovinscu and Nobel Prize Laureate Roger Guillemin as a proud Carabin. Feel like you traveled back to French colonial times with a stroll through the cobblestoned streets downtown. Visit the iconic gothic revival Notre-Dame Basilica—the next best thing to Paris' architecture. On top of living in a cultural hub, UMontréal students enjoy 600 options to study abroad. Five hundred and fifty international agreements and educational facilities across 65 countries cure even the most serious case of wanderlust. Before you study abroad, live the life of the culturally elite with 140 cultural training workshops on campus ranging from photography to dance. You won't want to miss the amazing student dance productions at the campus' Center d'Essai or hauntingly beautiful concerts by the university's orchestra. Plus, students here work hard and party harder. Twice a year the campus throws the legendary "Party of the Second Level", a night where people from all the different programs gather together in the university's main building. "No matter your religion, beliefs, culture and so on, University of Montreal has distinct activities and groups to fit everyone… UMontréal allows me to be me and has led me to meet many of my now closest friends and many other people from around the globe," said University of Montréal doctoral student Brittany Yelle.
2. University of Toronto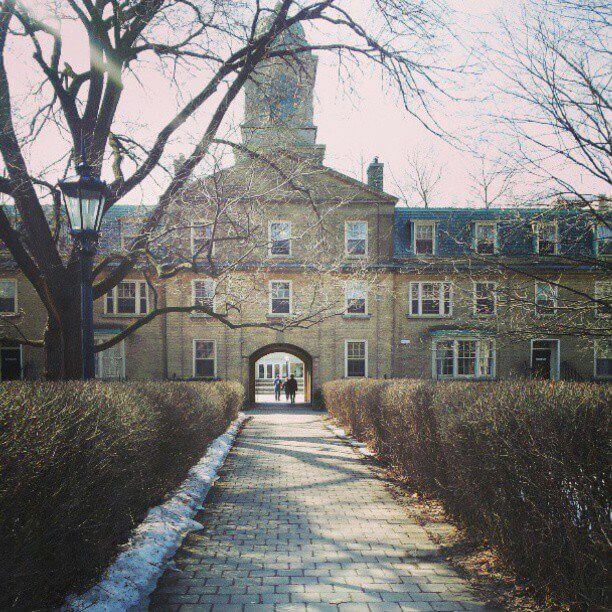 University of Toronto students are #blessed with its on-campus life—it's almost as cultural as a small country—and an incredibly diverse city life off-campus. Need to satisfy your hunger for travel? Hit up one of the Center for International Experience's 150 international partnerships for an overseas year, semester or summer you'll never forget. Stop by one of the university's many theaters or art galleries before running through the six with your woes downtown. After you get some of the party out of your system, fill your free time in your undergrad career (you can't study 24/7, right?) with more than 1,000 club choices. Options include unique orgs like Bhakti Yoga and Trek for Teens, which raises money and awareness for homeless youth. "There's undoubtedly a program, community and niche for everyone in this school, and the school offers absolute mobility between all of them…You're encouraged to try out all the courses and clubs the school has to offer. There's a bottomless pit of both, so you're destined to find your community here," sophomore Will Stoecker said. The inclusive campus takes care of its students with resources like the Sexual and Gender Diversity Office, a safe space for LGBTQ students, and the Anti-Racism and Cultural Diversity Office. Take a deep breath because once you graduate, finding a job will be as easy as scarfing down half a dozen Tim Horton's donuts — UToronto ranks as the 15th most employable school in the world. Fellow grads include brilliant minds like The Handmaid's Tale author Margaret Atwood and 1957 Nobel Peace Prize recipient Lester B. Pearson. "One perk of UToronto I think is unique is the teacher-student relations. I can talk to teachers on a first name basis and really relate to them. We don't always have to talk about assignments or homework. You actually develop strong friendships and collaborate well in order to achieve your goals," sophomore Caleb Klager said.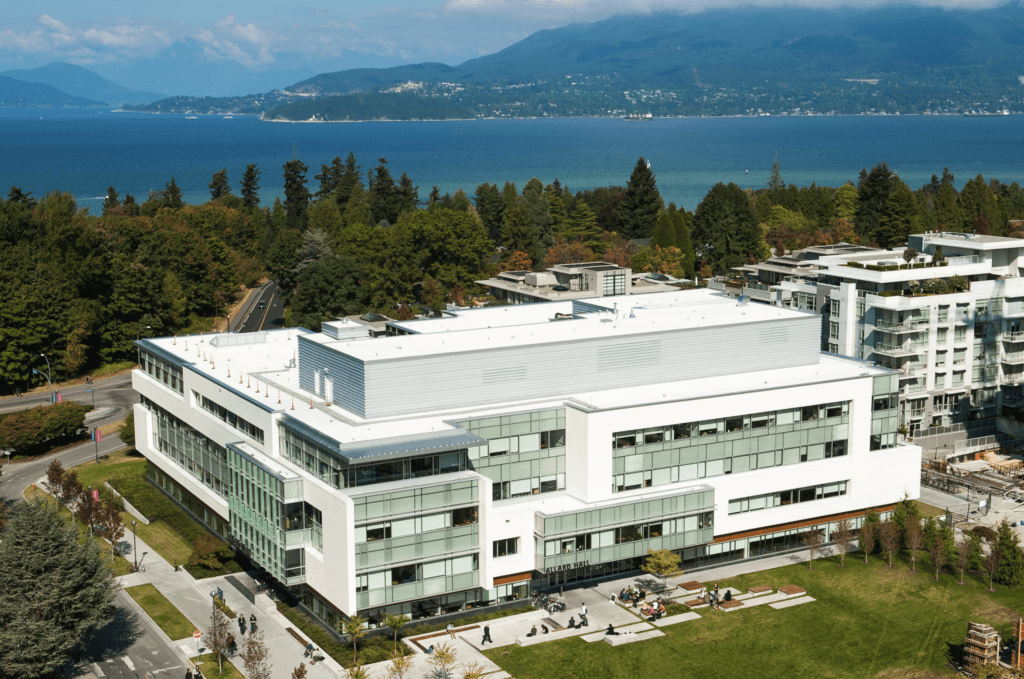 Honestly, what don't UBC students have? If you're a nature enthusiast, you can devote your life to studying topics like Earth and Ocean Studies and Wood Products Processing. With a student body made up of people from 162 different countries, international encounters become part of the typical Tuesday. Even go the extra mile (or ten thousand) and study abroad with one of UBC's more than 200 international partners. Find yourself doing engineering research in Hong Kong or spend a summer in Ljubljana, Slovenia. Relax in the on-campus rose garden and swing by campus bars The Pit and the Gallery 2.0 for happy hour specials with #thecrew. Not only did current Prime Minister Justin Trudeau study here, but so did The Hobbit star Evangeline Lilly, who played woodland elf Tauriel. With annual campus living costs at only about $14,619 CAD and UBC ranked as the 35th most employable college in the world, try to name one reason to not become a Thunderbird. "Coming to UBC has become one of the best decisions of my life as it has allowed me to connect with and make friends with students from all over the world. The school has challenged me to new academic goals, new networking opportunities, and new experiences," UBC freshman Natalie Armendariz said.