With exams brimming to the surface threatening to ruin our lives and sleeping schedules, finding a relaxing spot to study and/or take a break proves vital. No need to torment yourself at Marston or Library West by listening to students calling their mom for 30 minutes asking if they can drop out yet. Instead, you can easily find great, calming places in Gainesville where you can study or put your textbook aside, even for a single hour.
Explore one of the 10 places that will let you unwind during the most stressful week at UF: exam week.
1. The Grassy Steps at the Reitz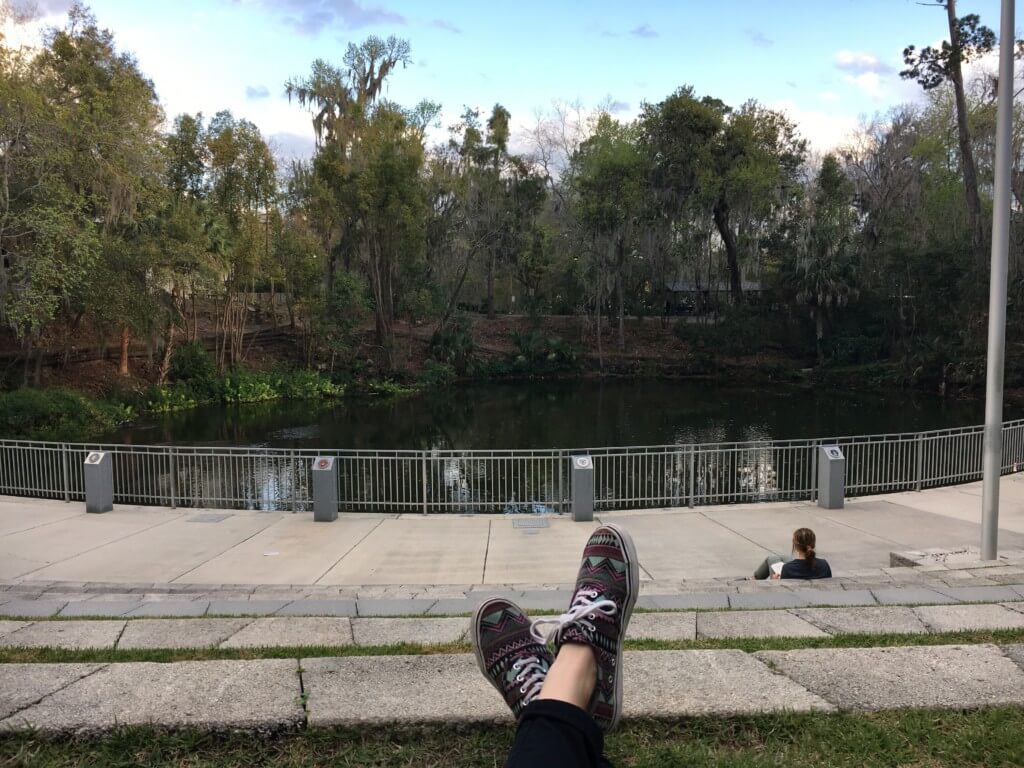 Best during the transition between winter and spring, the grassy steps facing Green Pond behind the Reitz Union is a quiet and calming area to lounge and snooze. Not only does it feel amazing to get some fresh air, but you can also get a tan while you look over your notes. The spacious steps allow for a multitude of people to lie out, but it always manages to remain relatively empty. If you need to revel in your introversion, this will equal the best spot to sit back and destress.
2. Emerson Courtyard
The semi-hidden courtyard beside Matherly Hall offers a tremendous spot to eat lunch outdoors and take a deep breath before listening to another lecture. The shade the many trees offer while you sit and contemplate your major keeps you cool during the hotter months and makes you feel one with nature while knowing there's a bathroom within walking distance. The squirrels also offer free entertainment by scampering from tree to tree. Trust me, it's way more engaging then you'd think when your brain is fried from studying.
3. Paynes Prairie North Entrance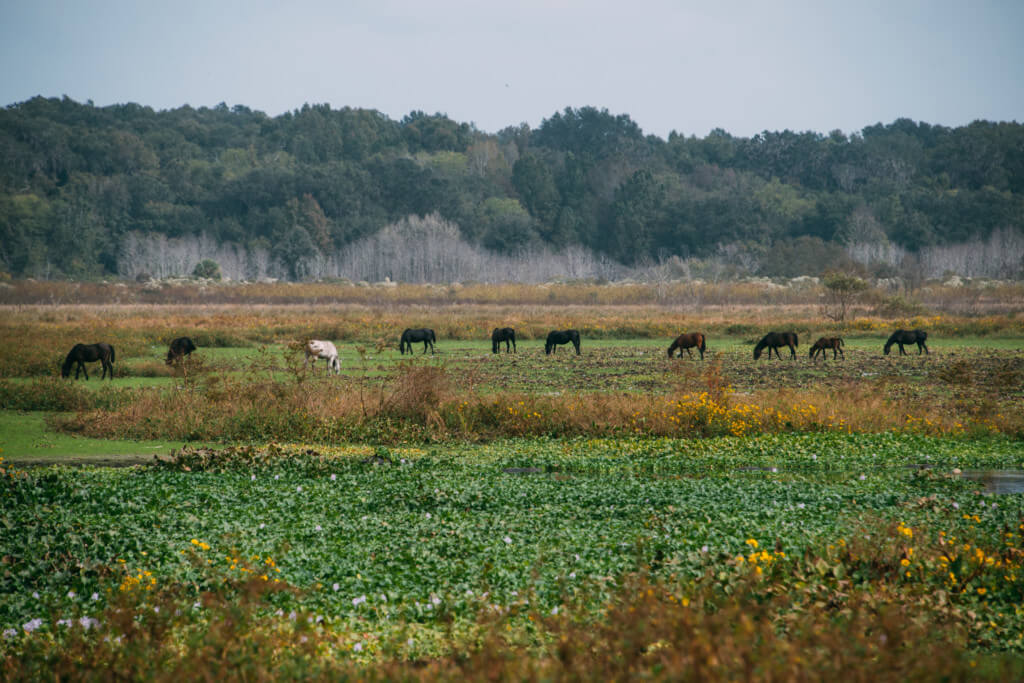 If you haven't caught onto the trend just yet that the nature in Gainesville definitely doubles as a great source of relaxation, here's another example. Paynes Prairie North Entrance is part of the Paynes Prairie Preserve State Park, located 10 miles south of Gainesville. It offers a tons of outdoor activities, including observing the prairie. "It's where all the alligators are," junior Mark Mimms said. "You can walk out along the path and there's an observation deck about a mile out in the middle of the prairie. There's bison and wild horses." What more could you ask for?
4. KITTIES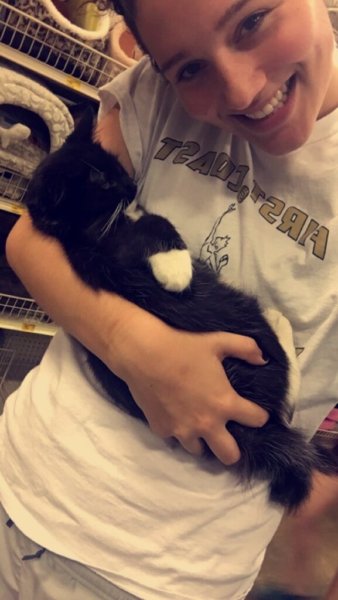 From the Alachua County Humane Society to Petsmart, what better way to procrastinate and alleviate your anxious mind than cuddling with a bundle of pups and kittens? This truly feels like a win-win. The pure and adorable animals receiving the attention they deserve plus you get to hold all the puppers your heart desires. The fear of that looming Calculus exam will be the last thing on your mind once your eyes rest on the most innocent souls on earth.
5. Bo Diddley Plaza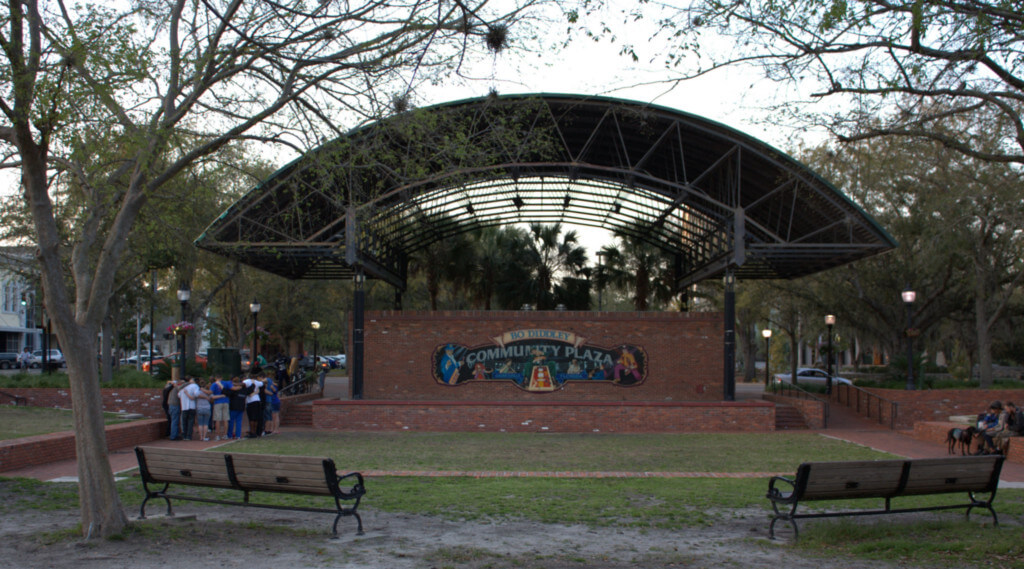 If you're still running off the high that La La Land gave you for its appreciation for jazz, you can't go wrong with visiting Bo Diddley Plaza, located on East University Avenue. "It's very relaxing because it's very quiet, there's places to sit there, and there's jazz music playing and I can do work there," sophomore Melanie Lo said. Once the Plaza adds "spontaneous" tap dancing, the spot will reach perfection. The Plaza functions as a concert venue, a picnic area and a place to sit down and take a breath.
6. Pascal's Coffeehouse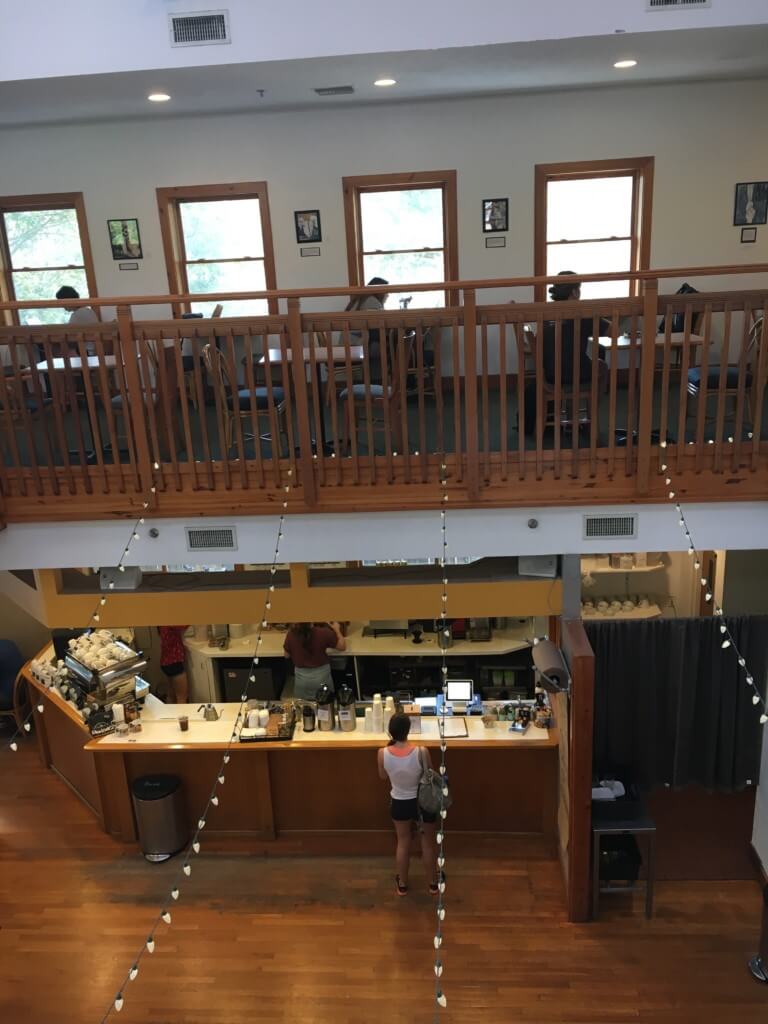 The popular, artsy coffee shop located on 16th Street and within walking distance from campus will not only give you a nice space to calmly study and catch up with friends but also nourishes your caffeine fix. "It has indoor and outdoor seating, which is nice and they have a fireplace when it's cold," junior Jessica Lowell said. You always know Pascal's has your back if you decide to get out of the house when Florida's unpredictable winter comes around. If you aren't sold just yet, they have free wifi so really you'll walk straight into paradise.
7. Architecture Building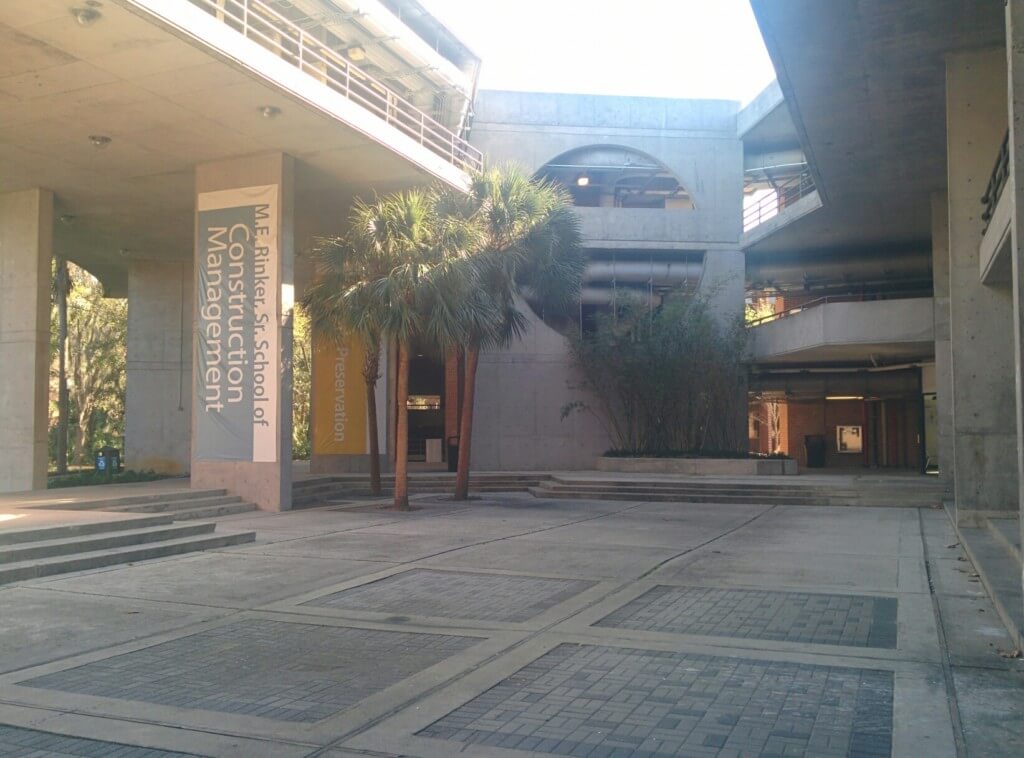 Located near Broward Dining, you'll want to hit up this hidden gem on campus. "They have a lot of glass windows and sometimes I like seeing the students working on their building design projects. It's pretty neat," senior Anna Jucker said. Little known fact, they have a 24/7 computer lab that all students can access. If you need to edit, study or write an endless paper, the architecture building can turn into a new change of scenery to keep your brain motivated.
8. Lake Wauberg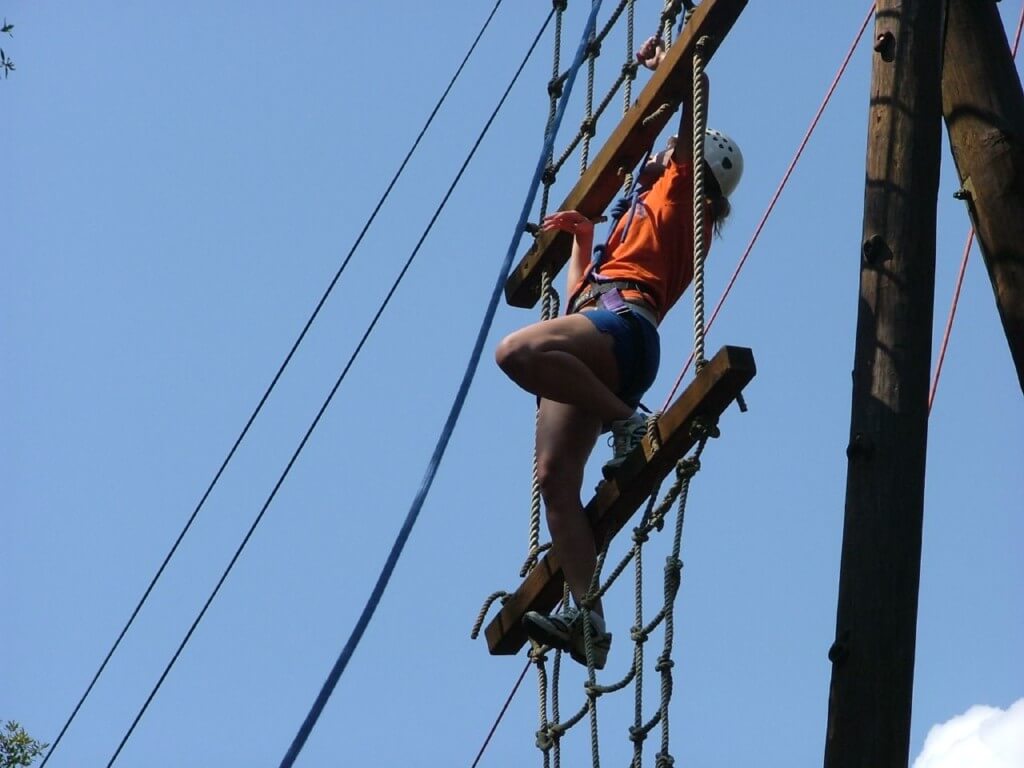 A superb place to let off some steam, Lake Wauberg, just eight miles south of campus, offers rock climbing, volleyball, boating and the like just in case you wanted more outdoor examples for relaxation. UF obviously wants you to have some relaxing time because they offer buses from the Reitz to the lake during the summer so you don't have to worry about driving. Talk about de-stressing. "I like it because it's nature as far as you can see and you don't see any buildings or classes," said junior Mathew Estima. "They have a lot of free things. All you have to do is bring your UF ID card."
9. Music Building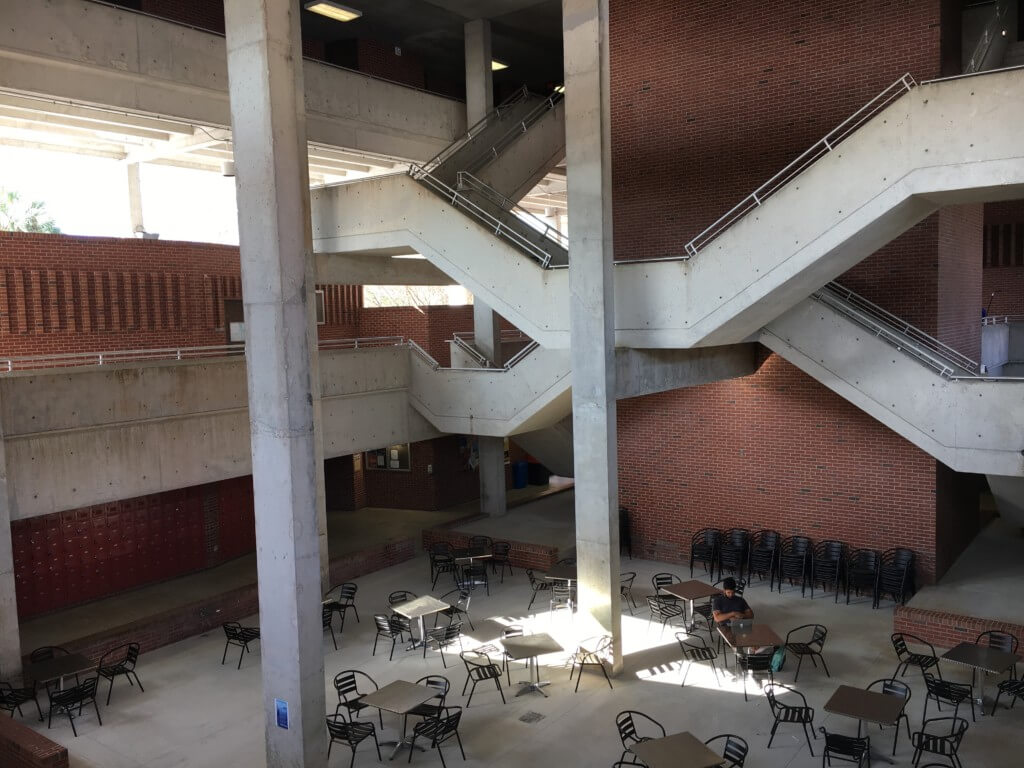 UF's Music Building (across the street from Marston Library) offers numerous places to study and hang out. "I really like it [the Music Building] because of the way it's constructed, like when it rains it lets water fall in the middle of the building, but you're still inside the building but also feel like you're outside," said senior Sofia Leon. The calming sound of rain while you study and the sounds of musicians rehearsing creates a lovely location for relaxation.
10. La Chua Trail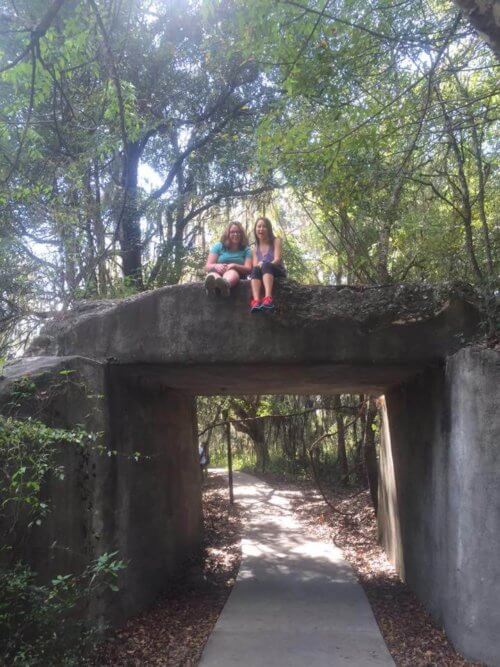 This hiking trail in the Paynes River Preserve State Park allows you to get your exercise in. Plus it successfully adds to your necessary amount of procrastination before getting work done. "I'm majoring in forestry resources and conservation here at UF so I really feel connected to the preserved land and forest at La Chua Trail. Walking around really relaxes me," sophomore Courtney Deviney said. Need I say more?