Instagram and NYC go hand in hand like tomato sauce and pizza (one of NYC's main dishes, really). No matter where you look, thousands of tourists and locals alike take pictures of daily day-to-day life in New York City. Why? Because everyone dreams of making it in the Big Apple. And the spots are plentiful. From old theme parks from ages ago to new spots full of delicious fun, NYC offers a multitude of shots for the budding photographer.
Learn how to up your Insta game with the 10 best Instagram spots in NYC.
1. Coney Island's Cyclone
Vintage sells. And the Cyclone's vintage vibes will make your followers swoon and comment in seconds. Coney Island alone would bring anyone's profile up a notch. With old-timey carnival games, aesthetically pleasing colors, delicious fried food and crickity rides, Coney Island offers plenty of photo ops, the beautiful and old Cyclone being the center of it all.
2. Brooklyn Bridge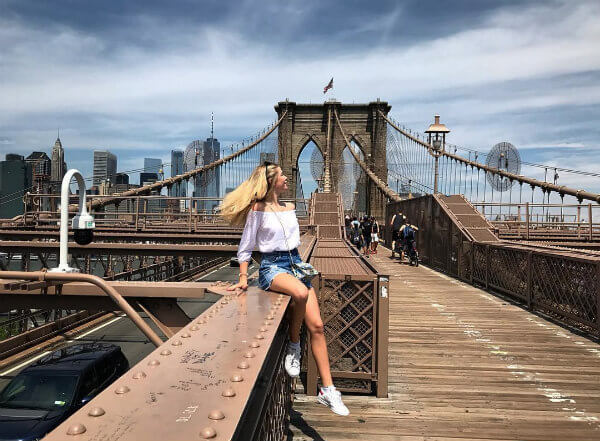 John Roebling built the Brooklyn Bridge over a hundred years ago to get New Yorkers from one borough to the next. But now, still in use, we harness its power for the 'gram. Walking along the civilian pathway, hundreds of photo ops await—depending on the sunlight, of course. Take snaps of a towering shot of the menacing architecture of the old-time bridge. Or go for the standard "by-the-sea" shot of the East River and the city in the background. Even try a picture with the cars zooming by, yellow taxis and subways galore. The Brooklyn Bridge offers it all.
3. Grand Central Terminal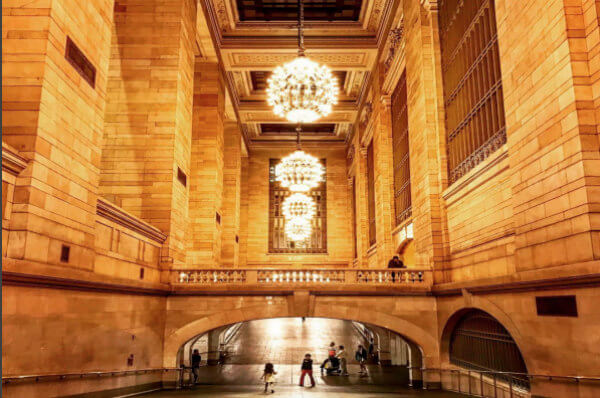 Grand Central makes catching a subway seem fabulous. Shops like the Apple Store or Vineyard Vines surround the terminal. A beautifully painted ceiling and amazing architecture decorate the walls. Grand Central Terminal is a must-see for the budding photographer. And if not that, for someone who wants an amazing picture for their feed. Think high ceilings, hundreds of people rushing by, gorgeous art in the background and engulfed with a large American flag that says exactly where you are. Search #GrandCentral on Instagram and you'll see pictures of everything from atop the stars, encompassing the whole entire station to timetables and ticket-keepers.
4. High Line (Any Area of It)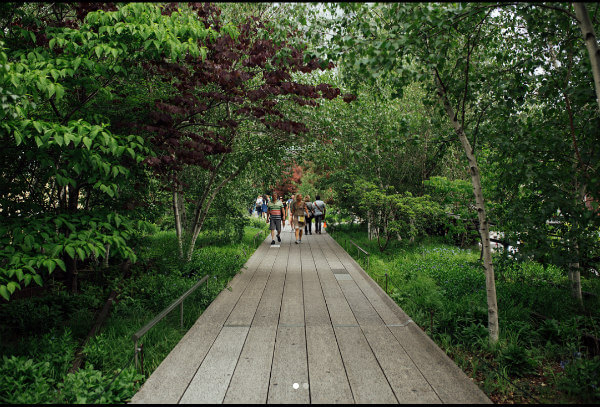 Stop thinking Statue of Liberty or Times Square when you think New York. Instead, think about the High Line. This long, extended walkway towers above the streets from 12th street all the way up to West 33rd Street. Along this walkway you'll see the shining water from the Hudson River. To the other side you'll see millions of beautiful plants and greenery, placed perfectly on the stone path. Sharp, vibrant colors show off in these pictures, contrasting with green plants and blue water. Think hipster when you think High Line. Come dressed in your best boho-chic outfit and pose next to the street art around the High Line.
5. SOHO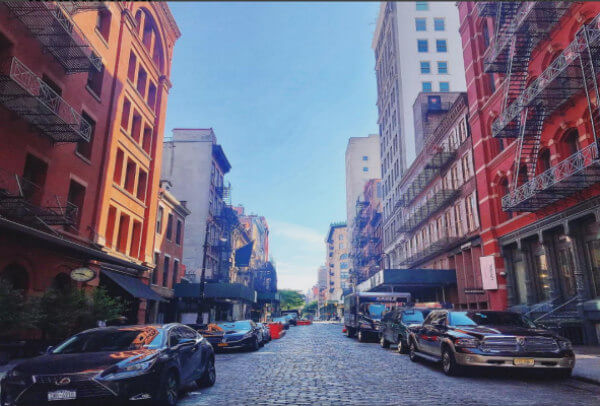 Millennials love SOHO. Hundreds of thousands of young people rendezvous to this area of the city for drinks, food or play. But the area surrounding it—the architecture of the city—makes it amazing for your feed. Cobblestone walls, amazing lofts and cute shops make the perfect backdrop for your non-basic SOHO pic. Ask your BFF to perfectly angle a shot in an abandoned alleyway to look very late-1800s New York. You can almost hear the horses trotting by pulling carriages in the distance. Check out the Nomo Hotel on Crosby Street. Its beautiful and breathtaking entrance will make a great backdrop for your Instagram story.
6. Washington Square Park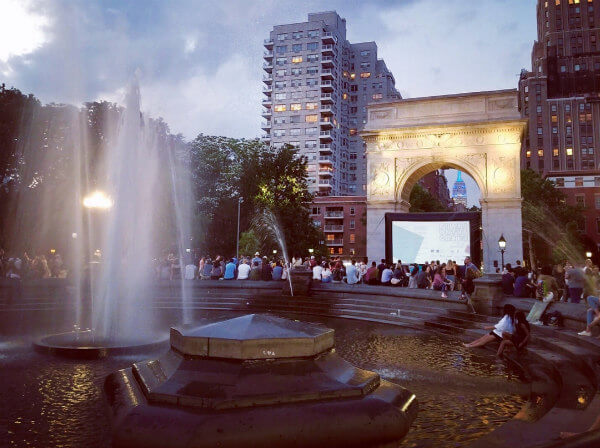 Washington Square Park, off of 5th Avenue and Waverly Place (yes, that area from the Disney show), adds a bit of Paris to your gram without the travel fees. The minuscule version of the Arc de Triomphe isn't as large as the monument in Paris. Even so, the pictures bring just enough Parisian culture to appreciate with a nice picture. Photographers come here during the summer. With a blue sky and green leaves surrounding the replica, the love button will grow tired of how many times it gets clicked when you post this picture.
7. Cookie Dō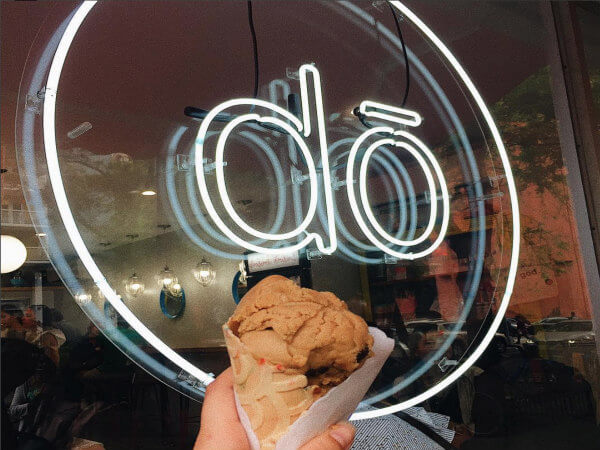 Remember when your mom would go on about salmonella because you ate one bite of cookie dough? Consider your problems solved with edible cookie dough. Not many places serve cookie dough. And Cookie Dō presents it as practically ice cream. They place all of their servings placed into a large and colorful cup, complete with cute little sitting areas to eat and shoot pictures. Cookie Dō serves edible cookie dough, from chocolate chip to sugar cookie to even peanut butter snickerdoodle. Who wouldn't want a picture of this deliciousness? Arrive early because the line loops out the door most days at the 550 LaGuardia Place location.
8. Smorgasburg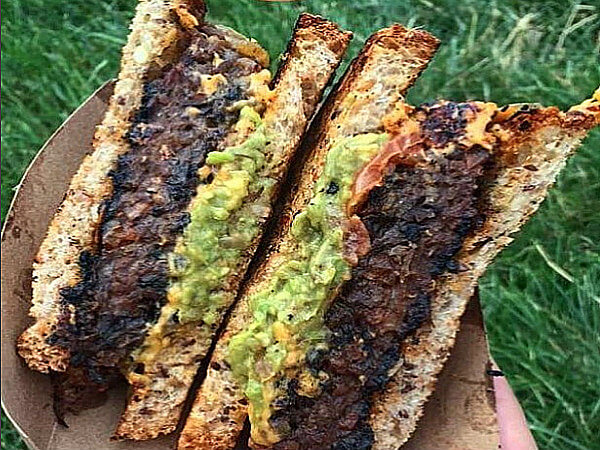 The East River State Park in Williamsburg, Brooklyn hosts the largest outdoor food market Saturdays during the summer in NYC. And on Sundays, Smorgasburg opens in Prospect Park's Breeze Hill. This, no doubt, was most likely where you first saw that picture of spaghetti donuts, Dulcinea Churros or even a spin-off of that cookie dough place before, Mozz x Dō, a kind of mozzarella ball. Sounds tasty, right? Sounds even better for a picture. This place is heaven for a foodie who loves to take pictures of their favorite meals. From gorgeous looking booths to even better-tasting food, Smorgasburg encompasses an aesthetically pleasing dream of beautiful Instagram food.
9. Central Park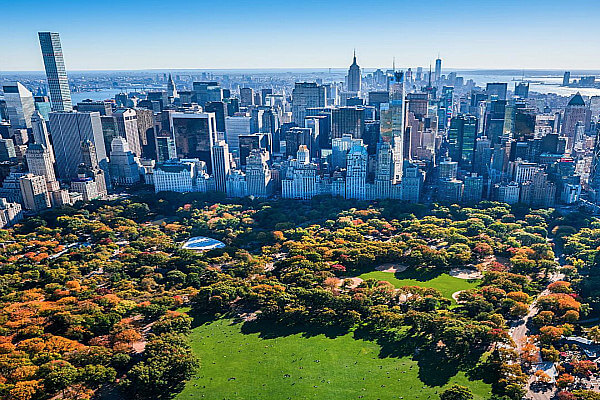 As a New Yorker, visiting Central Park comes naturally to me. Something amazing always happens whenever you visit. During the holidays, a beautiful ice rink that defines the word "picturesque" fills Instagram feeds. During the summer, peaceful boat-rides and crazy carnivals adorn feeds of Central Park. The fall? The changing of the leaves that surround the walkways make for stunning snapshots. The spring? Blooming of the flowers and little kids playing on the giant rocks again.
10. One World Trade Center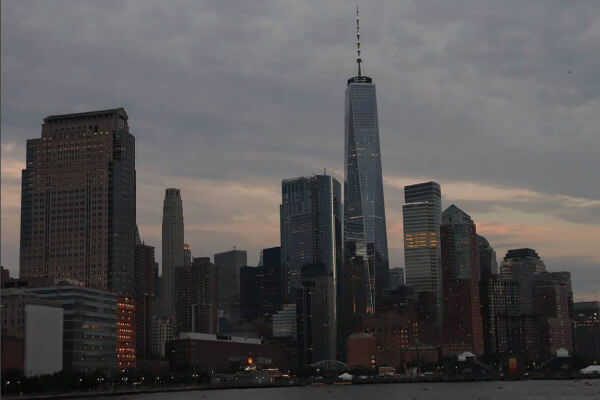 One World Trade Center stands tall and stunning in the wake of tragedy. The shape of the building partnered with the meaning behind it makes pictures of it that much more meaningful. As a symbol of strength to the city as well as to the country, One World Trade Center shows that we will always stand tall. We will proudly take on the world with whatever it throws at us. Take in the breathtaking Oculus that connects to the outside, filled with designer shops like Gucci and Louis Vuitton. Take a picture from the outside, marveling at the architecture that almost looks like the inside of a human skeleton. Or perhaps travel to the top for the beautiful skyline picture that everyone needs on their feed at least once.