If you had Warren Buffet's bank account, you'd probably travel forever. Staying in the same country for a whole semester can get a little routine. On your European excursion, eat more fish 'n' chips than you ever thought possible or visit the Louvre enough times to earn an art history degree. Or you could get more adventurous. After all, living in Europe means that traveling to Ibiza or Amsterdam can fit into a weekend trip. But with so many cities a plane, train or automobile ride away, where should you go first? From starting at the basics by roaming around London and Paris to experiencing natural and geological wonders in Iceland, you'll find the best place to escape to every weekend. Remember to bring some cash for souvenirs.
These best European cities to visit will stick with you long after the jet lag.
Let's Get to the Basics
1. London, England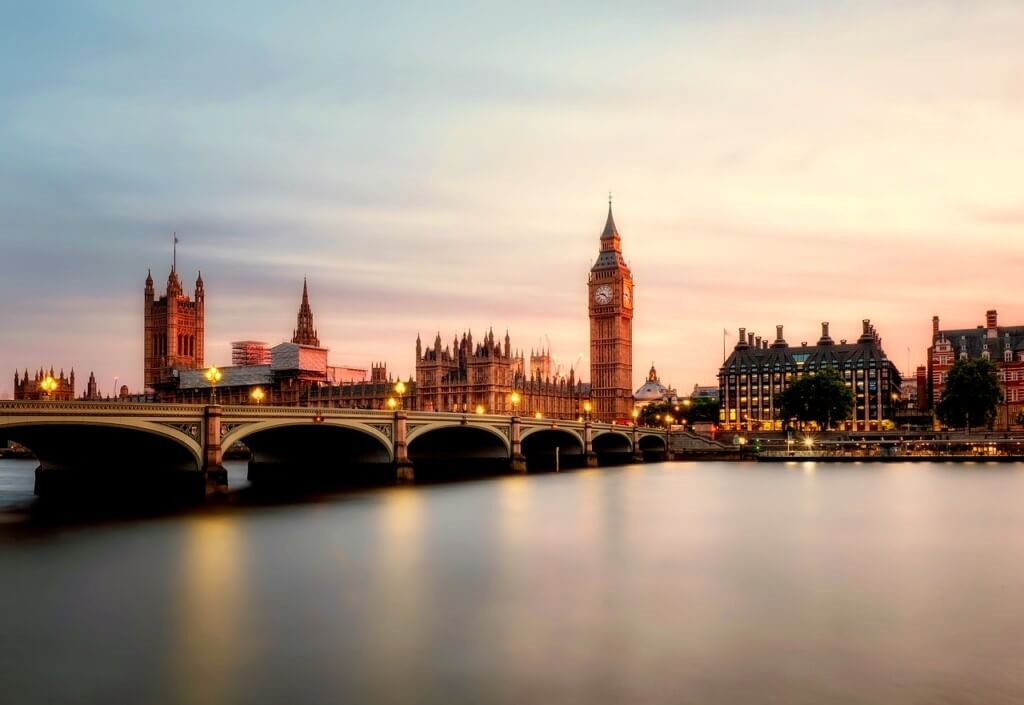 Transportation: Plane or train
What to bring: British Pound (convert beforehand), rain jacket, comfortable shoes
Who wouldn't want to visit the city of Harry Potter, the Royal Family or the London Eye? From historic architecture like Big Ben or the Tower of London, to tons of restaurants and snack stops like the Borough Market or one of the many Bleecker Burger joints, London has more than meets the (London) eye. You won't get to see everything in one go, but you can definitely try. Hop on over to Central London to check out some of the city's coolest attractions. Here you can find Leicester Square, a public area full of shops, old buildings and street vendors by day and lit up with an awesome ambience by hundreds of lights at night. This square works as a great starting point for exploring London, as it's a five to 10-minute walk from popular places like Piccadilly Circus, the National Gallery and Trafalgar Square.
Make sure to grab a pint at one of the dozens of pubs that scatter the city, like the French House or the Mayflower, before traveling farther out to one of the Royal Family's palaces, the British Museum or Westminster Abbey. "Even though the culture is similar to the U.S., it's extremely different. Mannerisms and actions are different, food and drinks are different … not to mention the city is gorgeous and accents are beautiful," said Pace University and London study abroad sophomore Jessica Sandler.
2. Paris, France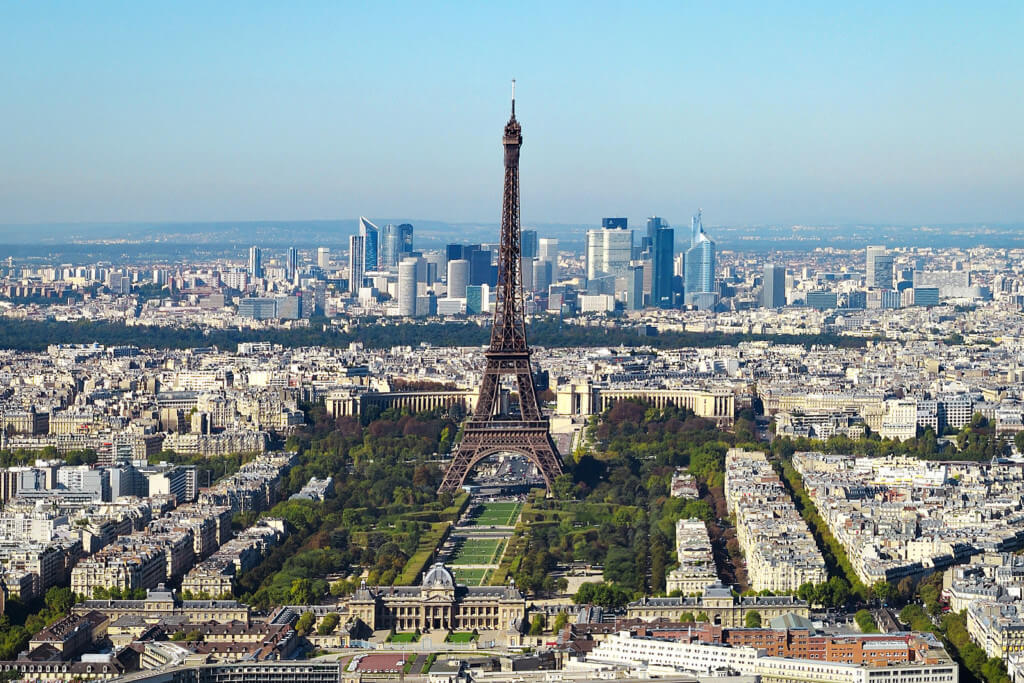 Transportation: Plane or train
What to bring: Tons of money (for clothes, of course), sunglasses, comfortable shoes
Voulez-vous coucher avec moi ce soir? Yeah, we had to Google that too. Keep that online dictionary out though, because you'll need it to get around Paris. Whether you plan on taking fashionable photoshoots in front of the snow-covered Pont des Artes or strolling around the city under the summer sun, Paris makes a perfect destination for students year-round. This fashionable city provides any visitor with a selection of kick-ass food, landmarks and places to shop. Stop by street-side bistros and bakeries for warm baguettes or café au lait or order some raclette—a dish of melted cheese paired with meat or bread—from places like Le Chalet Savoyard on Rue du Charonne. You can't miss the Champs-Élysées, an avenue that runs from the Place de la Concord to the Arc de Triomphe, with over a mile of one-of-a-kind stores, restaurants and bars. If shopping doesn't suit your fancy, check out one of the many historical landmarks of Paris, such as the famed Notre-Dame, a centuries old church, or Sácre-Cœur, a white, marbled basilica on the summit of Montmartre with a spectacular view of Paris.
And, of course, you can't miss the Eiffel Tower—your Insta feed just won't be complete without it. "I took the stairs [of the Eiffel Tower], which was actually a really great experience," said SUNY Binghamton freshman Hannah Nugent. "A college student should go to Paris because college is all about experiencing new things and … it gives you a new perspective of life and also made me want to travel abroad even more."
3. Florence, Italy
Transportation: Plane or train
What to bring: Comfortable shoes, a scarf, a camera, a trustworthy backpack
If there could be an art capital of the world, it'd be Florence. The capital of Tuscany, a region of Italy, rose to fame as the birthplace of the Renaissance, as the many works of architecture, sculpture and various artistic masterpieces visible everywhere you go can attest. Florence attracts history majors, art majors and everyone in between. One of its most famous can't-miss landmarks? The nearly one-thousand-year-old gothic style cathedral, Florence Cathedral, and the adjoining Il Duomo, too. Created by the ingenious minds of Arnolfo di Cambio and Filippo Brunelleschi, it took 140 years to build.
If you like a little workout, check out Giotto's Campanile, the 414-step tower connected to the cathedral. If you would rather sit down with a gelato—Florence also holds one of the oldest gelato stores in the world—and admire some art than trek around a city, you're in luck. Both the Uffizi Gallery and Galleria Dell'Accademia live nearby this architectural wonder. You can find signature works of art from some of the most celebrated Florentine artists at these grand museums, like Botticelli's "The Birth of Venus" and Michelangelo's famed "David." "Everything is in walking distance, which is perfect," said Temple University junior Emily Doerflein. Currently studying abroad in Rome, Doerflein also recommends visiting the Ponte Vecchio Bridge, a medieval stone bridge that's breathtaking when seen at night. "[Florence is] a great experience for all students if you genuinely enjoy beauty in old art," Doerflein said.
4. Barcelona, Spain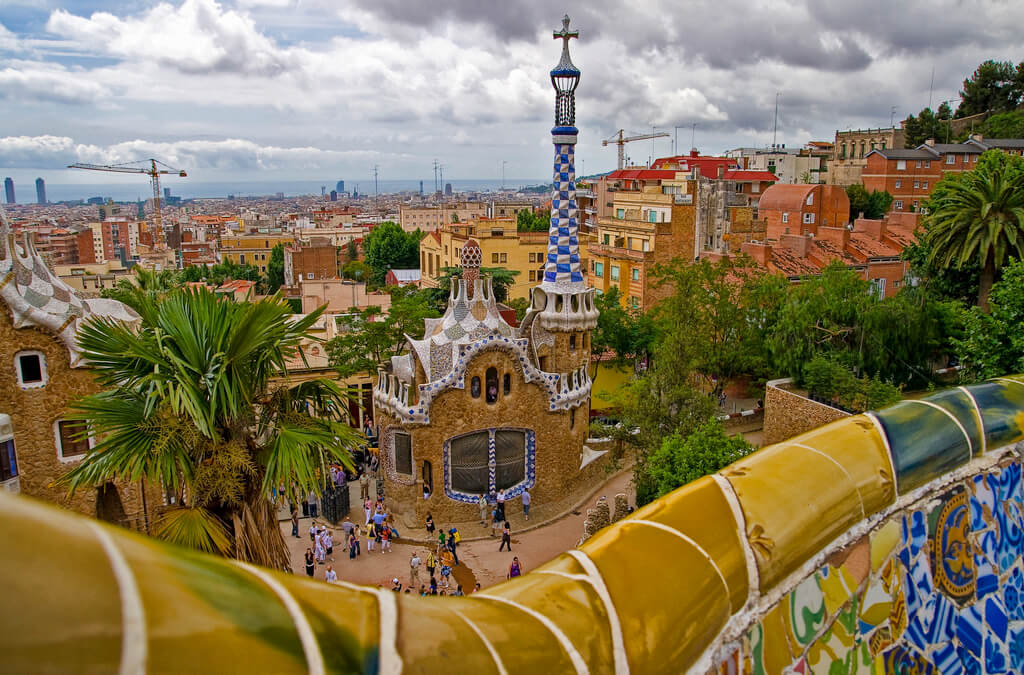 Transportation: Plane or train
What to bring: A bag for Gaudi souvenirs, comfortable shoes, an empty stomach
Need a getaway unlike any other city, with a perfect mix of art, food and #views? Welcome to the colorful and lively land of Barcelona, a Spanish city sitting on the Balearic Sea. Like many European cities, Barcelona offers a one-of-a-kind view of unique and breathtaking architecture, from modern houses that are scattered throughout to La Rambla, a popular street between historic, traditional buildings. From the mountain of Montserrat to the Mediterranean Sea, you can bask in beauty and Catalan history.
Plus, Barcelona provides students with a new feel for Spain, as it thrives in Catalonia through different culture and language. "Definitely visit the Gaudi houses that have been converted into museums— really cool stuff," said Tulane University freshman Lucy Rice. Antoni Guadi, a Catalan modernist architect, made his mark on Barcelona—it's basically his city. The funky museum of Park Güell and the Sagrada Familia are only two of many famous works with his name on it. Make sure you visit the rest of Park Güell, one of the best spots for sightseeing and enjoying modern architecture. Wander among the many colorful gardens surrounded by quirky looking buildings and bridges all covered in bright, unique paint or mosaics. You'll also have the perfect spot to snap a whole lot of pics of the Barcelona skyline against the sea. And you can't go to Barcelona without gazing upon the Sagrada Família, the world's largest unfinished basilica. With construction beginning in the 1880s, its humungous spires that tower over finely-decorated buildings have even survived a civil war. Whether you visit it today come back in 2026 when it'll be completed, it's an impressive sight no matter what time of the day you visit (though it looks super cool at night). While searching for some tapas or paella after walking around the city, make sure you wander through the Gothic Quarter. These medieval streets will make you feel like you're living during the Spanish Inquisition, but the flower stalls, street-food vendors, bars and clubs of this century still mix in perfectly. "Students should travel [to Barcelona] because the city feels young. It's colorful, it stays up late and it makes you walk up a lot of hills," said Rice.
Landscape Heaven
5. Reykjavik, Iceland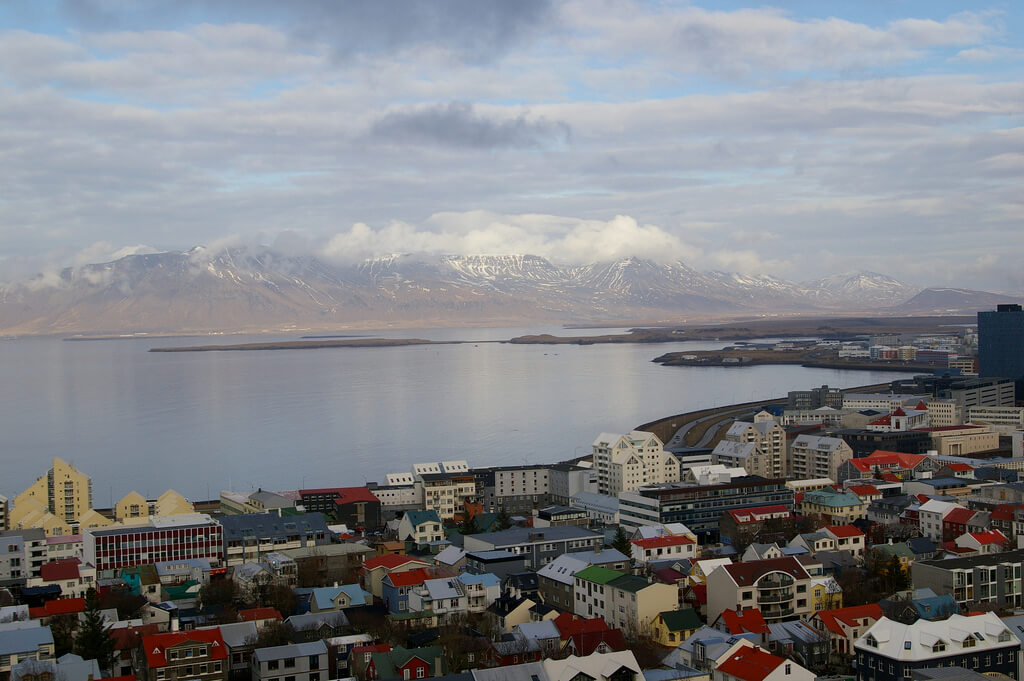 Transportation: Plane or boat
What to bring: Warm clothes and socks, sunglasses (depending on season), hiking stick
Did you know more than half of Icelanders think elves exist? Find out some of the coolest, oddest and just plain unique facts and more while on a tour of Reykjavik and the surrounding natural wonders. This island country offers a combination of geological landmarks that no other destinations have, like volcanoes, geysers, hot springs and lava fields. In the capital city of Reykjavik, you can come across numerous hipster bars and restaurants, like Kaffibarinn or Reykjavik Roasters, with a unique twist on native cuisine. Despite the warm personalities you'll be sure to come across, the weather isn't nearly so welcoming. Remember to pack some winter clothes and fuzzy socks because no matter the season, it'll still be cold (trust me, I experienced it). Modern architecture and art flares up throughout the city, including the Hallgrímskirkja, an abstract cathedral and tower, and Harpa, a concert hall on the water made of a glass honeycomb construction.
Iceland fame also comes from its surreal nature, and you can get an awesome glimpse of it from a tour of the Golden Circle, a jaw-dropping tourist route in Southern Iceland that spans over 190 miles. Starting in Reykjavik, this tour loops around into the southern uplands of the country and hits many fascinating landmarks, first stopping by Þingvellir National Park, where you can see the rocky cliffs and the divides where the North American and Eurasian tectonic plates meet. Gullfoss, another site within the Golden Circle, gives you an up-close and personal look at a roaring waterfall with two different plunges that sprays mist in your face. Two more famous geysers lie not too far from the waterfall, either. Strokkur erupts every six to ten minutes, and while Geysir may erupt much more infrequently, it can reach nearly 70 meters in the air and has been around for nearly 10,000 years. Don't forget to check out the mud pools, geothermal springs and fumaroles around the geysers that make up the Haukadalur valley area, either. And if you're willing to brave Iceland's winter months, you could even catch the Northern Lights.
6. Stockholm, Sweden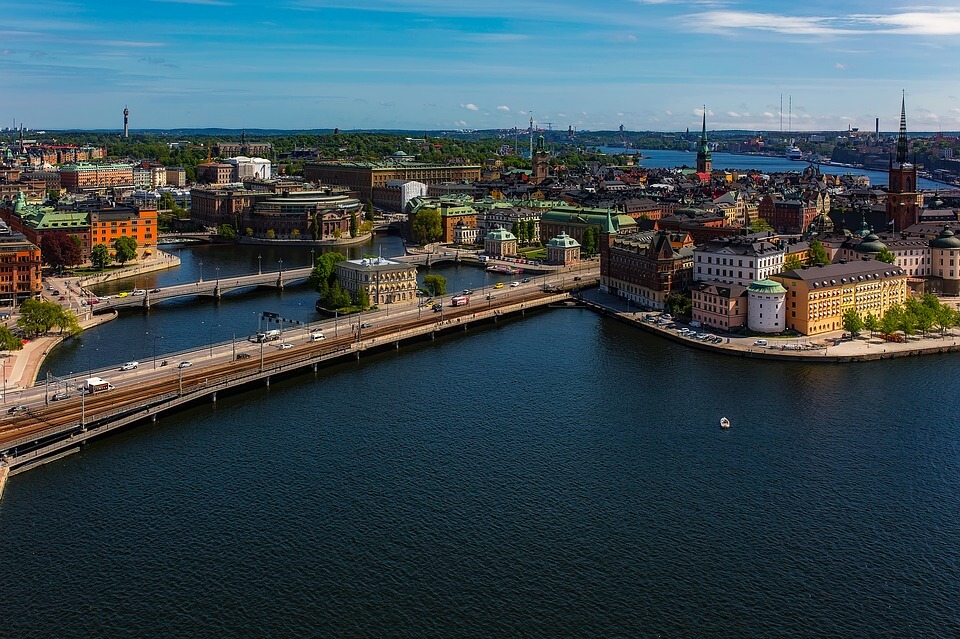 Transportation: Plane, train or boat
What to bring: comfortable shoes, layered clothing, a Viking helmet
Välkommen to Stockholm, the capital city of Sweden that stretches across more than 14 islands of the Baltic Sea. Here you can explore the history of Nordic culture—yes, that includes the Vikings—and immerse yourself in a friendly city of colorful homes and buildings. Grab your best armor and shield for a trip to the Vasa Museum, a maritime museum with a fascinating collection of almost fully intact ships from many centuries ago. History lovers shouldn't forget to book a trip to the Skansen Open-Air Museum, either. This attraction claims the title of the oldest open-air museum in the world and showcases Swedish culture, like clothing, traditions and animals, from over 150 farms from across Sweden. All this tourism will probably make you more than a little hungry. Check out Gamla Stan, Stockholm's Old Town in Djurgården. This beautifully preserved medieval area offers the tons of restaurants, bars, cafes and places to shop all while being surrounded by incredible landmarks.
"Djurgården is a small island with beautiful nature and lots of museums. [Check out] the Royal palace if you're interested in royalty … it's located in a perfect spot right next to the water and Kungsträdgärden that has beautiful cherry blossoms in the spring," said Stockholm native Amanda Fredriksson. An important part of Swedish culture is fika, a hangout with friends while grabbing some coffee and cake. Make sure to check out Café Pascal or Sundbergs Konditori when you've got a spare half hour or three. "Definitely stop for fika … at one of Stockholm's amazing konditori," said Temple University junior Pearl Joslyn.
 7. Athens, Greece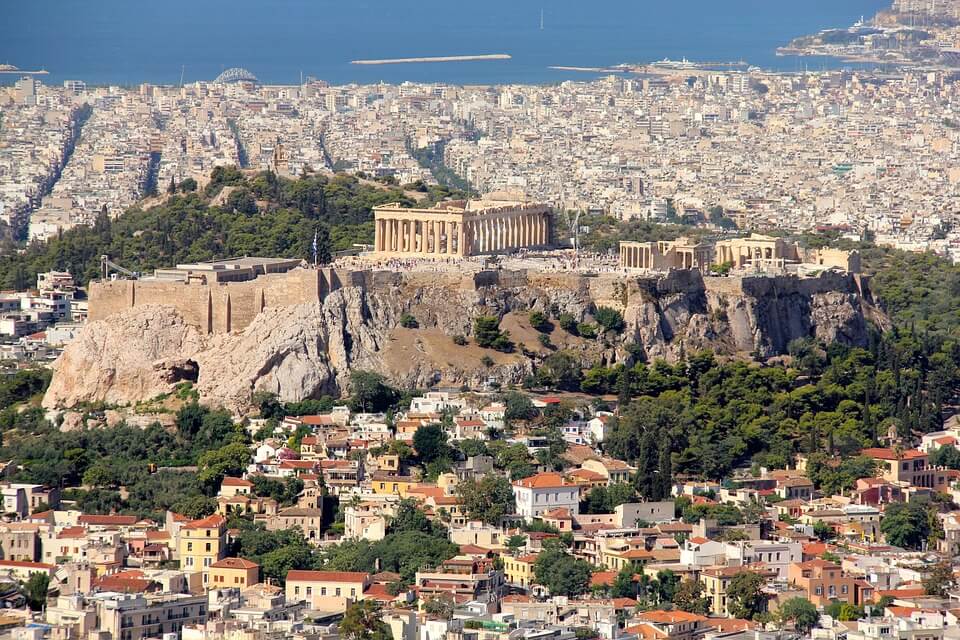 Transportation: Plane, train or boat
What to bring: light jacket, sturdy shoes, cash or change
It would take more than a single visit to cover everything you can do in Athens. Good thing you won't be able to wait to return. From exploring the ancient ruins and landmarks of Greece from thousands of years ago to tiptoeing through every nook and cranny of cute neighborhoods, you'll love every minute here. You can't miss visiting the Acropolis, an ancient citadel, and the Parthenon, a former temple dedicated to the Greek Goddess Athena. These historic sites give a one-of-a-kind view of the city's skyline, especially at night. After your many selfies are deemed worthy, walk on down to Plaka. This neighborhood sits below the Acropolis and makes the perfect spot for Insta photoshoots. "You should see the Acropolis, and everything associated with it! I loved the Theater of Dionysus. [Athens is] beautiful, and the birthplace of western civilization. So much history," said Temple University senior Paige Hill. Along the vintage, village-like cobblestone streets of Plaka, you can find jewelry shops, ceramic vendors and adorable restaurants and cafes tucked between vibrant buildings and various plants and trees. Canvassing Athens will exhaust even the most hardcore tourist with its hills, so make sure to reenergize at local flea markets and food vendors for some gyros or fresh fruit.
Eastern European Galore
8. Belgrade, Serbia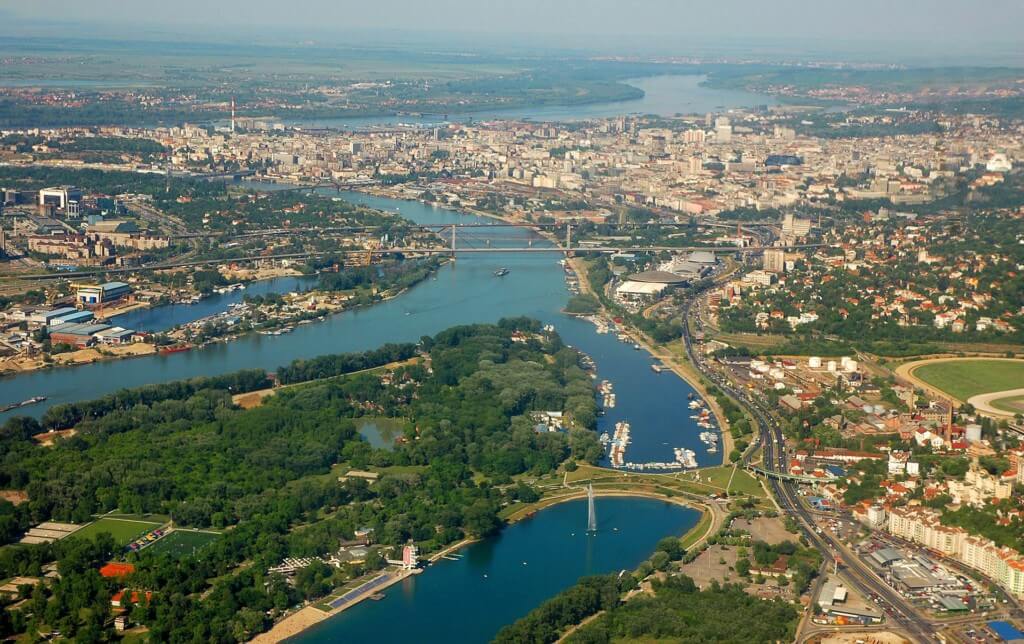 Transportation: Plane or train
What to bring: an empty stomach, pocket change, a camera
Have you ever wondered what a city colored by the cultural influx of several empires over a couple thousand years would look like? Once a strategic area filled with fortresses of the Roman, Byzantine, Ottoman and other empires as they conquered land, this city offers many new experiences for students. Before you run off to the hotspots of Belgrade, take a quick stroll around Knez Mihailova Street. As one of the main shopping districts of the city, tourists can find cheap souvenirs or grab Serbian delicacies like burek, phyllo dough with various fillings or even meze, an assortment of several appetizers and drinks. After stuffing yourself with snacks and street food, visit the Church of Saint Sava, a majestic Orthodox church with teal domes. As the largest Orthodox church in the Balkans and one of the largest in the world, it can hold over 10 thousand people. Later, go back in time when you roam the compound of the Belgrade Fortress, an ancient fort built in 535 B.C.E. The stone towers constructed under Justinian I's rule surrounds an old citadel and Kalemegdan Park, which sits atop a 400-foot cliff over the Danube and River Sava. The lush trees and green space contrast the old and ancient blockade of the Fortress, making it one of the most popular sites in Serbia and the perfect place for pics that will make everyone jealous on your return.
9. Dubrovnik, Croatia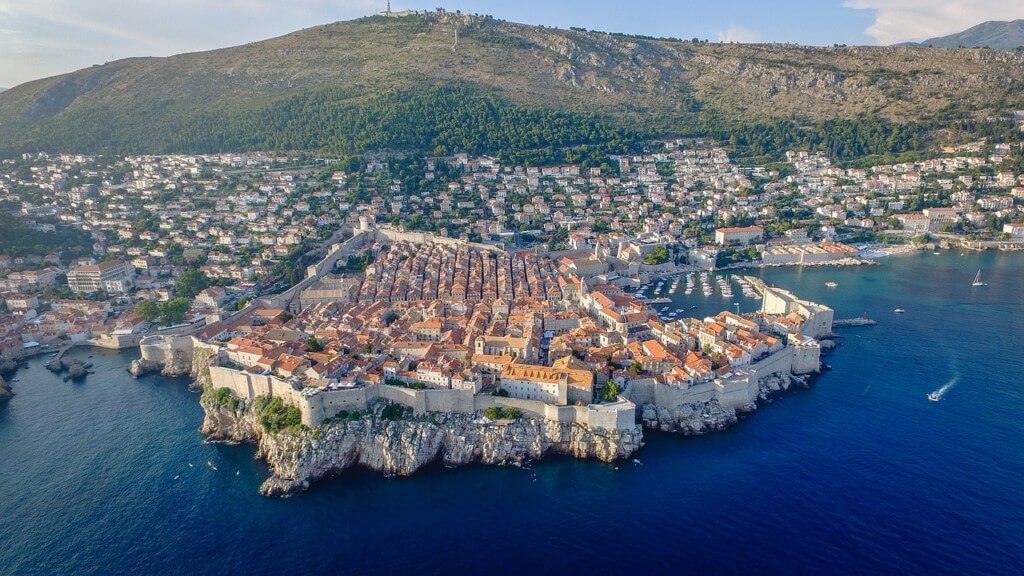 Transportation: Plane, train, or boat
What to bring: bathing suit, sunglasses, a streamed Game Of Thrones on hand
Seeking a little bit of everything for your next European trip? Dubrovnik's got your back. With its well-known Old Town full of orange roofed buildings and picturesque streets, and cliffs that border the many blue shades of the Adriatic Sea, your mind—and your Insta feed—will be blown. Take the scenic route and start at the ancient city walls from the 16th century. Dubrovnik prides itself on its Old Town landmarks as well. The city was named one of the most preserved medieval cities and a UNESCO World Heritage sites. Visiting students can snap pics of royal palaces, like the Knezev Dvor or Sponza, and check out centuries-old monasteries and old ports. If you're a Game of Thrones fan, you'll definitely want to book your trip ASAP: GOT filmmakers used Dubrovnik's warm, medieval vibes for shots of King's Landing and Dorne. You can take walking tours or cruises to catch sites of the various scenes from the series and maybe see a couple scenes in action. Season Eight began filming in the city this year. And you won't be limited to just Dubrovnik.
Croatia borders Montenegro and Bosnia and Herzegovina, which makes for a fun day trip if you find some free time in your stay. You could even book a quick excursion to the nearby Croatian islands, Korčula and Mljet, of the Dalmatia region. Here, you can swim in green and blue waters that you've never seen before. After drying up, you can wander the island, exploring prehistoric caves or taking a tour of the house rumored to be the birthplace of Marco Polo.
10. Tallinn, Estonia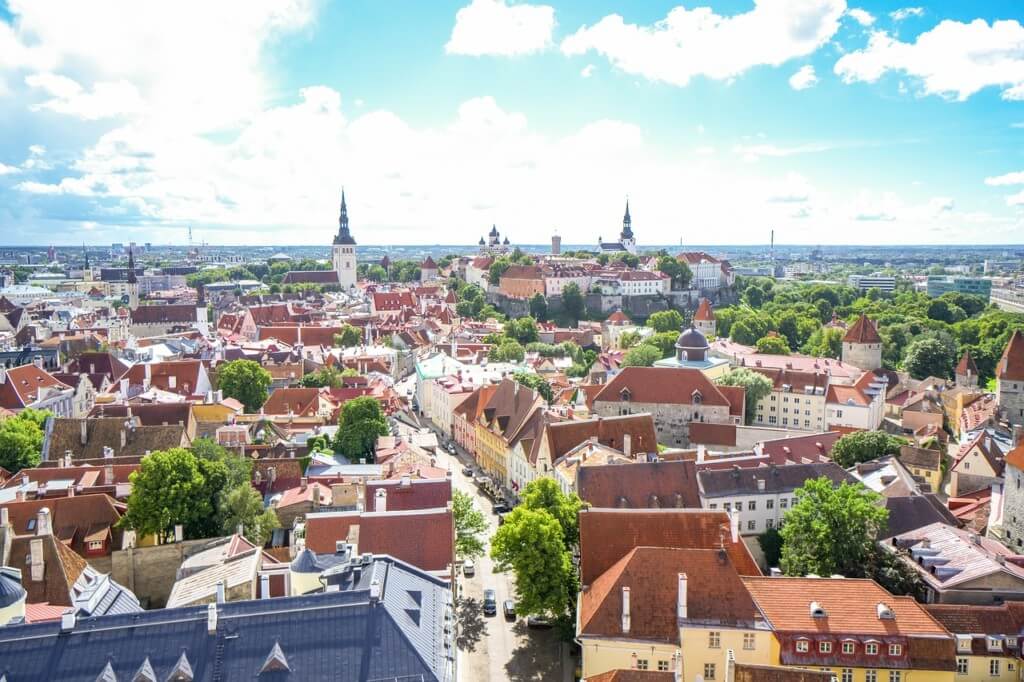 Transportation: Plane, train or boat
What to bring: Binoculars, pocket change, a new pair of pants (for the TV Tower)
Estonia might not come to mind first, but you'll soon find this dark horse at the top of places you have to visit. Its capital, Tallinn, sits on the Gulf of Finland, only about 60 miles from Helsinki. Known for its gothic-style buildings with towering black domes and elements of ecclesiastical art all over, this city never gets old. No matter where you roam, the medieval vibes are everywhere. Take some time to explore the historic Orthodox churches, such as the Alexander Nevsky Cathedral, Toompea and St. Mary's Cathedral, may of which provide not only gorgeous architecture but also in-depth accounts of Estonian history.
Ready to grab some lunch after a morning of wandering? Stop by restaurants and cafes on the lesser populated streets to grub on some Estonian cuisine. Look into the traditional meal rosolje, a cold dish of sausage and potato salad. After snapping pics of the delicious food, make sure you get some unique shots for your Insta feed at the Tallinn TV Tower or Lahemaa National Park. The TV Tower looks over the skyline of Tallinn and the surrounding forests and villages. For the best experience there, check it out at night, where you can see the city lit up and glimmering against the surrounding woods. And, if you're feeling daring, get hooked up to the building to either peek over the side of the or take a seat and have your feet dangle from 314 meters up. Once you've exhausted what Tallinn has to offer, take a 30-minute drive to Lahemaa and sightsee the ecosystem of Eastern European lands. With some luck, you can catch glimpses of boars, wolves, red deer and lynxes wandering through the forest and many bogs.