Already feeling preemptively guilty about how many rom-coms and reality TV shows you're going to consume this summer? Rather than shutting down your laptop, turn to these 10 best documentaries on Netflix. From discrimination in the U.S. prison system to the Egyptian Revolution to college grads' crazy gap year, you'll learn more in two hours than you did in that one insufferable class all semester.
These 10 Best Documentaries on Netflix will challenge how much you thought you knew.
1. 13th
College shields us from a lot of harsh aspects of living in the United States. Consider 13th a wake-up call. Using the touchstone of the 13th amendment to frame the state of our society today, this documentary opens our eyes to the realities of how and why our discriminatory prison system looks the way it does today. Vassar senior Elizabeth Dean said, "It's one of those things like, how could I have lived my life thinking this was okay and not knowing about it? It told me a lot of details I didn't know… I think it's a really good tool for convincing other people who aren't familiar with the issue, because it's a lot more digestible than a book." This documentary teaches you way more than your sociology professor who never got past dry lectures on Marx and Weber.
 2. THE HUNTING GROUND
You'll be hard-pressed to find a documentary more relevant to the lives of college students than this one. The Hunting Ground delves into a topic student groups on campus may hit on, but your courses almost certainly won't. It refuses to shy away from the sticky and poignant questions surrounding the handling, or rather mishandling, of sexual assault cases on college campuses. Bet your econ class won't mention how the pursuit and protection of assets means college students remain unsafe and unanswered while their assaulters go free. This documentary will make you furious, but the survivors it follows will inspire you too.
3. FOOD, INC.
When grocery shopping equals smuggling a container of pasta out of the dining hall, the origins of food don't exactly make the top of your list of concerns. Food, Inc.'s behind-the-scenes, let's-be-real angle on the food industry will remind you why it should. "I was a vegetarian for like two weeks after watching Food, Inc. Since college, I don't really eat a lot of meat anymore. I don't know if it's really because of Food, Inc. but I think that was an introduction to a way of thinking that stuck with me," said Vassar junior Jordy Schnarr.  At one point this documentary said, "When we run an item past the supermarket scanner, we're voting. For local or not, organic or not." This line works as a reminder that in the messed up food industry, even us college students matter.
4. THE SQUARE
The Square fills the present-day gap in your history classes with a powerful and intimate look into the Tahrir Square protests that ignited the 2011 Egyptian Revolution. "What I remember from The Square is not so much coherent sequences as much as fleeting moments of sharply pointed emotion. I remember the overwhelming joy of the community formed in this public arena when they triumphed, and the visceral impact of the violence against them when they were suppressed," Vassar sophomore Robert Sherman said. Unlike in your college history courses, you will never nod off during this highly relevant documentary.
5. SHE'S BEAUTIFUL WHEN SHE'S ANGRY
Ever watched a history documentary and thought 'that's nice, but totally not relevant to my life?' You won't think that after watching this one. She's Beautiful When She's Angry equals a three-in-one sociology, gender studies and history course. It details an often glossed-over subject, the women's liberation movement of the 1960s. Yet the documentary doesn't just teach you about a powerful moment in history. It connects it to the ongoing fight for women's rights too relevant to us in light of the last presidential election. Make the people you know who think activism won't make an impact watch with you, and you just might change their minds.
6. GENERATION STARTUP
Ever fantasized about starting your own quirky company? This documentary follows six college grads working to make that fantasy a reality. Generation Startup offers a candid look into the trials and tribulations of young people not that different from us, from a guy starting a pasta factory to a woman launching an offshoot of a tech startup focused on assisting women in tech. It doesn't hold back from showing the messy, difficult side of attempting to follow your dreams despite your better judgment. In addition to making you terrified to leave college, it instills you with a bit of hope and pride in what college graduates can accomplish.
7. HOW TO SURVIVE A PLAGUE
How to Survive a Plague doesn't make a comprehensive view of AIDS. But it does provide a powerful look into the peak of the AIDS epidemic and the inspiring work of young people close to our own age. "What it portrayed incredibly well were gay men speaking out against the treatment of AIDS in the face of adversity that is nearly impossible for those who did not live through the height of the AIDS crisis to comprehend. But the film does a pretty damn good job helping us understand it," said Vassar freshman Sam Peterson. The shots of marches will remind you of the protests for human rights still occurring today.
8. GET ME ROGER STONE
For anyone with even a remote interest in politics, count this as part of your build-your-own political science course. Roger Stone is such a fascinatingly villainous character it's hard to believe he's a real person. For those lucky enough not to be aware of him, Stone's a longtime political lobbyist and consultant for Republican candidates. He most recently served as an advisor to Donald Trump's campaign. He's known for promoting many conspiracy theories, living by the philosophy that it's better to be infamous than not famous at all. He makes for the perfect documentary subject because you'll never get bored of his antics. But more than that, this documentary couldn't be more timely. It opens a window into how our political climate and set-up got to where it is today.
9. BLACKFISH
Whether you register for every marine biology course or steer clear of science altogether, this documentary will keep you hooked. More than that, it will undoubtedly change the way you view whales and those childhood trips to SeaWorld. Simmons College sophomore Charlotte Zelz said, "I feel like the emotions it evoked were shock and disgust… as well as hope that things will change. Learning about animal rights and welfare aren't anything new to me, but this took my awareness to another level." Blackfish artfully focuses on the tragic and controversial tale of one whale. It makes a lager point all of us should hear.
10. UNBRANDED
You don't have to love horses for this documentary to transfix you. Unbranded tells the story of four fresh out-of-college buddies traveling from Mexico to Canada on horseback to raise awareness for the wild mustang adoption program. They successfully forge their way through steep and treacherous mountain passes, chase down spooked horses in the middle of the night and clash over equine medical decisions and routes to take. This isn't any old idyllic adventure story. Instead, it will show you the real highs and lows that come from making your gap year plans after college become reality.
Looking for more documentaries to sharpen your brain? Look no further.
Written by Rosie Forster.
11. Hip-Hop Evolution
Want to impress your friends with your music knowledge, but think Jay-Z and LL Cool J are the same person? Recommended by Macquarie University sophomore Olivia Hobill-Cole, this documentary miniseries explores the development of the hip-hop genre over time, from the 1970s to the 1990s. Featuring influential artists including Ice-T, Ice Cube and LL Cool J, this includes bootleg tapes of performances, interviews with innovators of rapping and music production and explores the evolution of hip-hop from an underground art form into mainstream culture.
12. Brain Games
Kill it at the next trivia night or the next time you stop by office hours without slogging through textbooks in your free time. This miniseries will help you flex your brain muscles like a D3 athlete's biceps when they wear a cut-off to class. Follow along as the show attempts to trick you by presenting you with brain teasers and mind games, designed to fool with human perception. For example, Episode Five reflects on how advertisers attempt to manipulate the public into buying their products, and examines the effect of first impressions on elections and interviews.
13. Under the Sun
With all the drama surrounding North America's relationship to North Korea, it probably wouldn't hurt to brush up on your international knowledge. This documentary follows a North Korean family over the course of a year. The filmmakers are constantly monitored as they attempt to make the film, providing an interesting dichotomy between the real nature of the North Korean regime, and the image the country attempts to project. "It manages to remind you that it's real people living in North Korea right now, while never letting you forget that they live this life under an oppressive regime. It's an important insight into what it's like living in North Korea and also what it's like attempting to make art there," University of New South Wales sophomore Eliza Priest said.
14. Daughters of Destiny
Whenever you debate whether or not to get out of bed for your 8 a.m., just remember that a lot of people around the world don't have that luxury. Reeva Gestre, a University of California, Los Angeles senior, recommended this documentary. It follows a school attempting to subvert some of the expectations of women and girls in India. Five young girls go to a school designed to provide them with the opportunity to go to university. It depicts these girls as they are–nuanced young women with dreams and quirks of their own. Preetha, for example, dreams of becoming a singer, while Karthika wants to be a human rights lawyer. The episodes check in with the girls over the course of years, tracking the girls' progress and provides the audience with hope for the future of these spirited young women.
15. Minimalism
Raise your hand if imagining giving up on hectic college life and becoming a hermit relaxes you almost as much as more healthy forms of meditation. Dream no further while you indulge in your minimalism fantasies with this documentary. Perfect for relaxing after a long day of class, this clean-cut documentary interviews people who have shunned American materialism for the principle of simplicity. It will make you feel better about donating all those free T-shirts you got within the first week of college.
16. The Keepers
If you want all the drama of Game of Thrones, but the gritty realism of life (while we wait for Season 8 #housetargaryen), take a look at this dark documentary. The series explores the murder of Cathy Cesnik, after she discovered a sex abuse scandal at the school where she worked. "The series had a slow start that tested my interest and attention span towards it, but as they revealed more about the case it became more violent and dark to the point where I couldn't stop watching," UCLA sophomore Jelena Lee said. The unsolved mystery is explored to the point of satisfaction, while still being soul-crushing in its own way.
17. Paris is Burning
For anyone feeling alone or marginalized at college, this documentary will give you a virtual family to root for. Considered a culturally significant documentary by the United States National Film Registry, this film investigates "ball culture" in New York in the 1980s, specifically looking at sexuality, race, gender and identity. The film examines the strict ball competitions, which paved the way for drag culture and mainstream expression of sexuality. It also looks at people dealing with the AIDS epidemic, the origins of the dance style "voguing" and the development of African-American and Latino subcultures in the United States. "Much of it is tied to a side of the queer world that's oft forgotten, and how much of queer culture comes from low-income black queer people, especially black trans people," UCLA alum Liana Kindler said.
18. Welcome to Leith
With the upsetting events of Charlottesville at the forefront of the media so recently, the issue of white supremacy is more relevant than ever. This documentary showcases the horrific extremity of racism at its most dangerous. The 2012 documentary follows Craig Cobb, a Neo-Nazi, as he moves to the town of Leith, North Dakota, to spread his racist beliefs. A disturbing look at how white supremacy has evolved, the film explores the attempts of the citizens to keep Cobb from taking power in the municipality. The film follows the story both before and after Cobb's arrest, and shockingly and authentically depicts of some of America's ugliest manifestations of twisted ideals. Fans of Louis Theroux's series about Nazis will find this doc an equally jarring film about yet another side of white supremacy.
19. Tricked
College student or not, the first few minutes of this documentary will probably enrage you. Pimp Robert Money explains that all women are either prostitutes or whores in this confronting, relevant documentary about the sex trafficking industry. The industry is stronger today than ever, and manages to trick thousands of unsuspecting young girls into being sold into sex trafficking. Victims explain the harrowing experiences they've lived through. In addition, the documentary follows Sgt. Dan Steele, as law enforcement attempts to crack down on the industry.
20. Small Is Beautiful
Think your dorm is small? Stretch out, relax and watch this documentary about people living in tiny houses. It follows four people who, considering the housing crisis, build tiny houses to avoid worrying about mortgages. However, living in a tiny house isn't as easy as it looks on Buzzfeed or Tumblr (not that it looks easy to me). This poignant film documents these struggles. It focuses less on the houses and more on the people. Many different viewers can relate to the very different types of people who have attempted to live small, especially broke college students relating to being constantly stressed about money.
21. Supersize Me
Next time you go for late night Big Mac and fries after a wild night out, you might want to think about the consequences. This documentary skyrocketed Morgan Spurlock to international fame, as he conducted an experiment where he ate nothing but McDonald's for a month. The results of the experiment will shock and disgust you, as you see the truly repulsive effects that too much junk food has on the body. Six weeks after the film was released, McDonald's dropped its Supersize menu options, so hold out hope film majors. This documentary serves as proof that you can change the world, and gross it out at the same time.
You can't watch one of the best documentaries on Netflix without something cozy.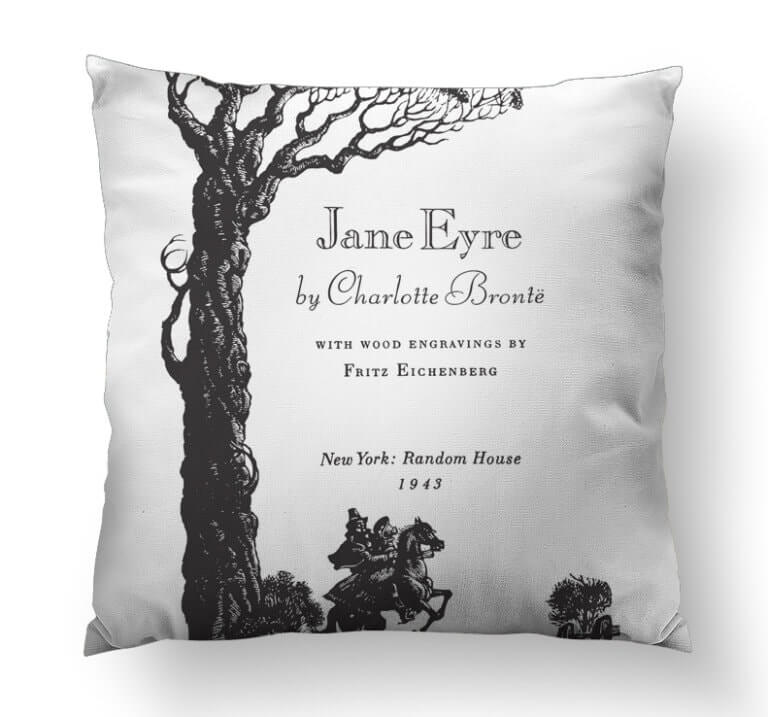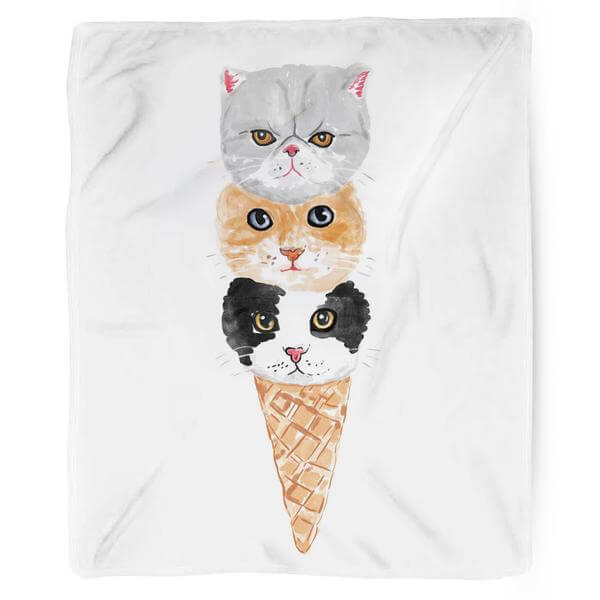 *Updated on September 26, 2017 by Rosie Forster to include documentaries 11-21.