The college experience doesn't have to end with your diploma. Though the beer pong tournaments have ceased (well, sorta) college grads continue to shape their school's reputation through career success, fame and mentorships. Take a look at ten alma maters that live on in the hearts—and wallets—of alumni.
Find out if your alma mater made the 10 best college alumni networks.
5. University of Pennsylvania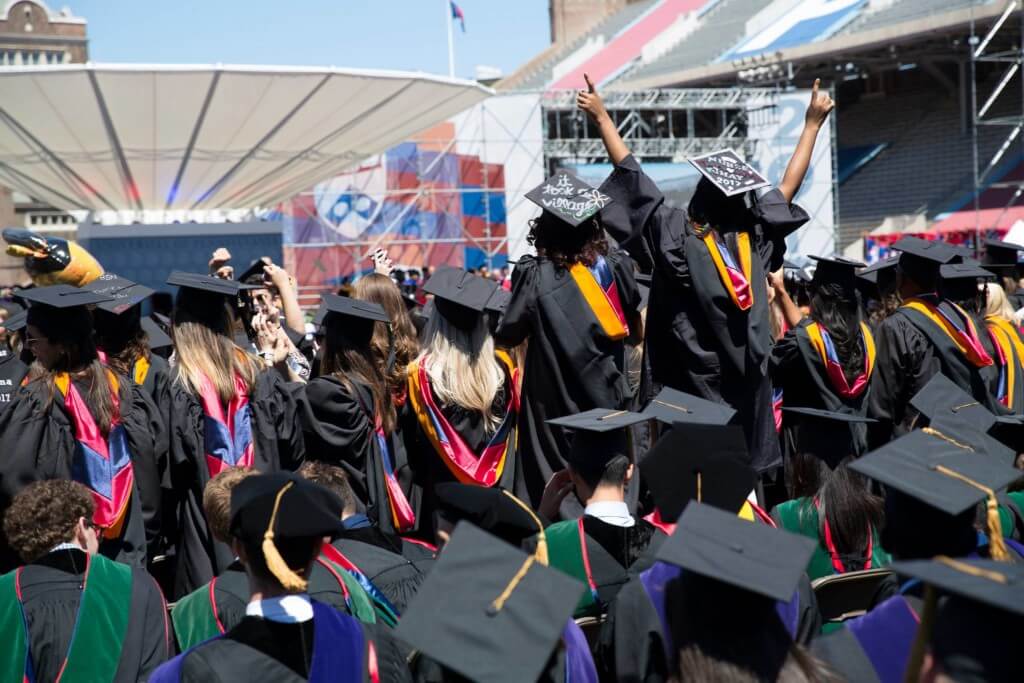 Any alumni body with eight signers of the Declaration of Independence tends to be pretty impressive. Though more recently, the university is better known for its financial prowess. A record-breaking 25 living billionaires learned how to play the market at UPenn. Shout out to you, Donald Trump.
Facebook: Penn Alumni
Twitter: @pennalumni
Instagram: @pennalumni