It's 11 p.m on a Friday in D.C.—AKA time to call an Uber for a night of fun. People usually think D.C. is all about politics and policy, but believe me the city knows how to party, too. D.C.'s nightlife really doesn't get enough credit, at least for us college students. New to our nation's capitol? Check out these bars and clubs that give D.C. nightlight a whole new definition. You may regret some decisions you've made at these bars in D.C., but you'll never regret going to them.
Check out the 10 best bars in D.C. to turn up after a long week of studying (and failing).
1. Brixton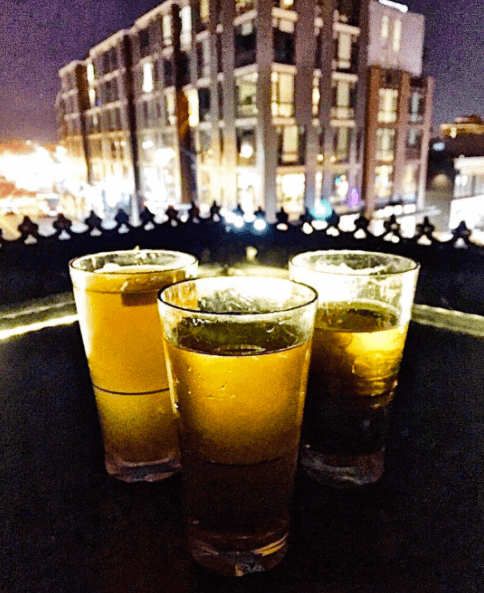 Most people know this place as the bar with the notorious long line that trails down U Stree.. This D.C. nightlife hotspot makes your average gin and tonic or vodka soda. But you might remember this bar thanks to the way that all three floors give you completely different experiences. "Brixton is fun because it's like three bars in one, so you get to have that upper rooftop bar experience especially in the summer because it's outdoor, and then you get that middle dance floor and then you get the downstairs classic bar experience. It's really fun because you get to have like three nights all in one," American University junior Jasmine Nadine said.
2. Tropicalia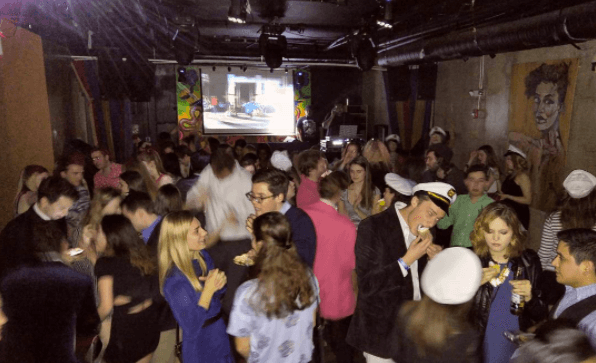 This fun hole-in-the-wall nightclub feels exactly like a trip to the Caribbean without leaving D.C. This colorful lounge always has a packed dance floor and makes even the most awkward of dancers feel comfortable. You'll find this club right off of U Street. Even better? It provides bar crawlers a safe place to grind with their crush like it's a middle school dance. Once in a while the place with host upbeat live local Latin and Caribbean performances. You can always count on Tropicalia for a fun night and a place you'll find a few familiar faces. I would ask the bartender for a Red Bull and vodka—you'll need it to dance all night long.
3. Heist

Heist happened is this D.C. nightclub's tagline. And boy is this place happening. Heist is practically the reason why you'll run into AU students in DuPont Circle at night. At Heist, you can always find a friend with a table ready to give out bottle service to all in attendance. "If you like to start your weekends on Thursdays, Heist is always happening," AU senior Aria Herosian said. Between the upbeat loud techno tunes and the strobe lights, you'll want to hit up Heist to party all night and wake up hung-over for your Friday morning classes. Or just skip them. We all know how terrible champagne feels the next day.
4. Sign of the Whale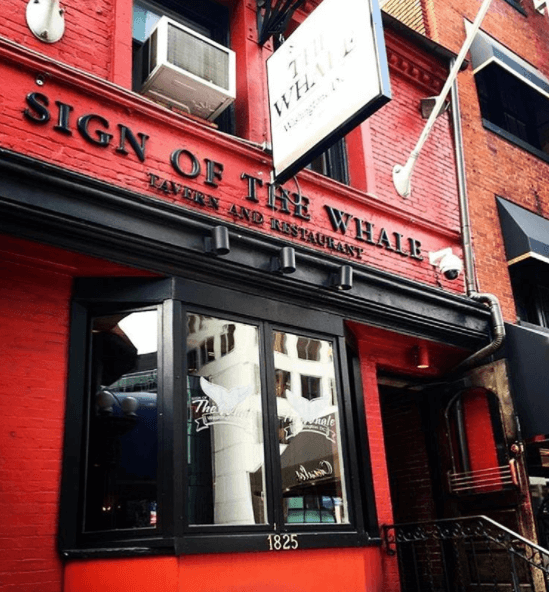 If you can imagine a frat party at an old bar in DuPont Circle, you'll understand Sign of the Whale's vibes. The management doesn't seem to care about fire codes in this small and sweaty place, but that's also why it's one of the best bars in D.C. for the college crowd. This bar has everything you need for a fun, low-key Thursday night cheap drink specials and awesome 90s throwback tunes. If you score a happy hour you get free drinks all night and your friends can get discounted drinks. "Wale Pails," better known as giant pails of mixed alcohol at a low price, are also a fan favorite. Make sure you tip the shot girls. They will become your new best friends for the night if you take care of them.
5. Mason Inn
If you see AU students staggering into Glover Park on a Tuesday night, you can bet they'll end up heading to Mason Inn. A restaurant by day and rambunctious bar by night, Mason Inn is the perfect place to dance your Tuesday troubles away. "Mason Inn is a place for the young angsty freshman to find their independent college self. But the dance floor is one for the books. Itis directly next to the bar, taking drinking and dancing to a whole new level," AU sophomore Jake Fox said. You'll find drinks here are on the cheaper side, especially if you stick to beer and shots.
6. Town Tavern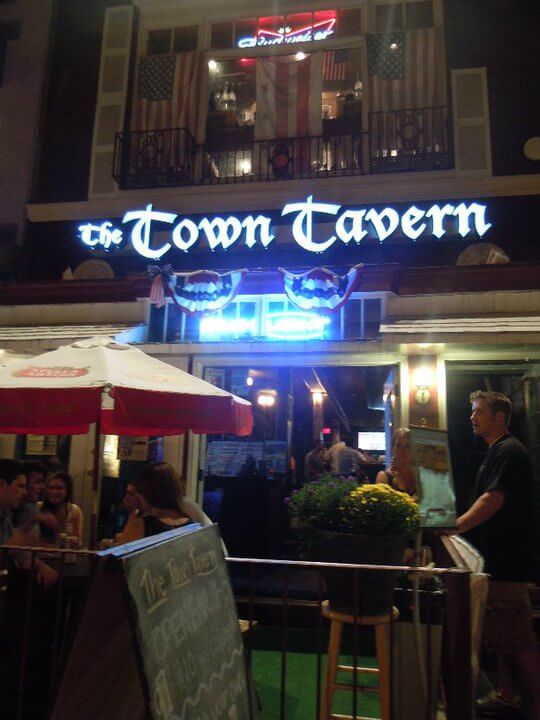 This place on the beloved 18th street strip of Adams Morgan basically is one of the best bars in D.C. Don't let the old wooden interior fool you for this place is lit. DJ Dior on Saturdays will make even the shyest guests loosen up and dance. If you happen to score a happy hour from this bar, you're set with awesome mixed drinks throughout the night. I prefer a nice whiskey sour from this place. The bartenders are super fun and if you befriend them, they may give you a free shot of Fireball.
7. Breadsoda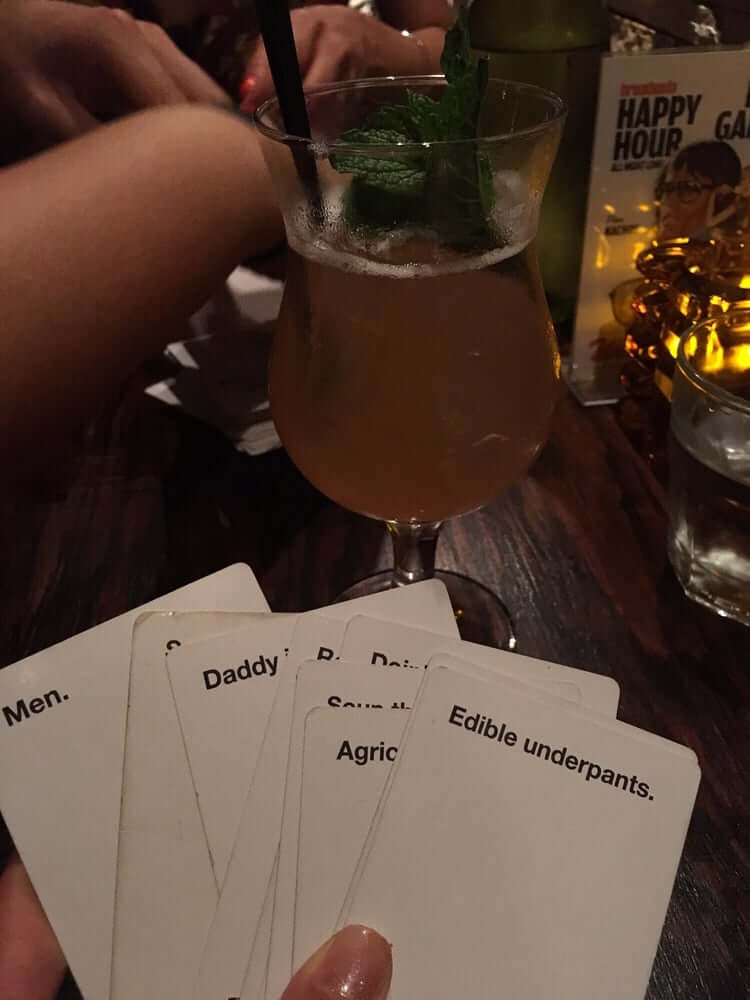 The Plastics wear pink on Wednesdays, but AU students head to Breadsoda on Wednesday summer nights. This D.C. bar remains crowded during the school year and is known for its laid-back atmosphere and playful setting. Bar-goers can either play pool and darts or sit outside for a chill night. "It's easy to get into, and it's a good place to hang with your friends. All the cups from my apartment are from there," AU junior Brandon Reyna said. Conveniently located next to a Rite Aid for drunk snacks after, this place will feel perfect for a satisfying night out. The place also offers 50 different beer options at #brokecollegestudent student prices.
8. Madhatter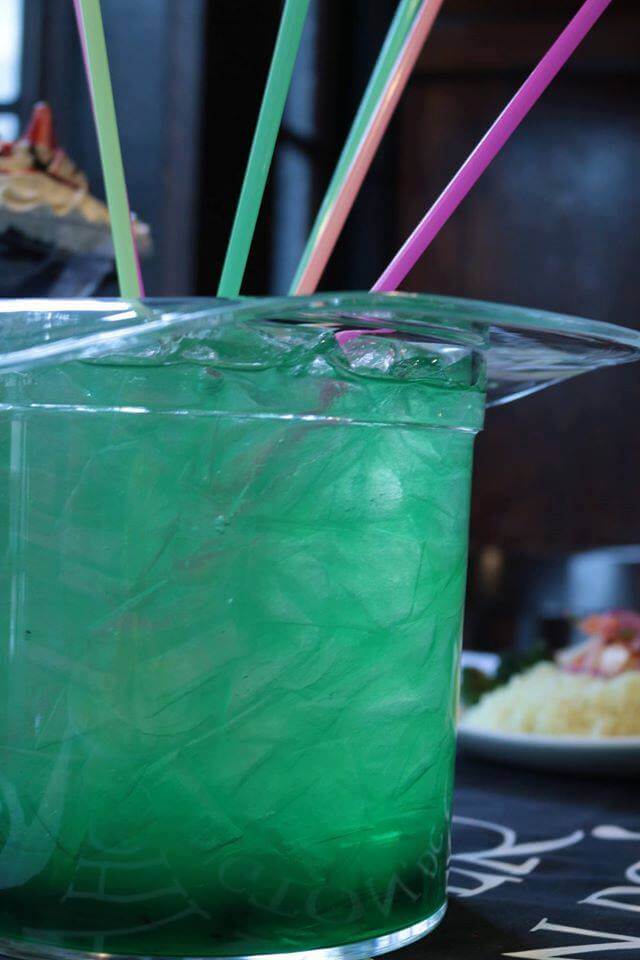 If you like Alice in Wonderland and getting drunk, Madhatter is the bar for you. You'll feel like you jumped down the rabbit hole with Alice when experiencing Madhatter's Wonderland-themed décor. Students love this DuPont Circle bar for its dollar beer night on Thursdays. Talk about redefining #thirstythursday. It also has an open dance floor to let loose on after a tough week slaving away on research papers. If you crave an intense night of drinking, look no further than purchasing a "hat." The notorious "hat" is some sort of fancy jungle juice that will amp up the night.
9. Flash
Between the popping photo booth and sick beats upstairs, Flash is exactly like what the name sounds like. House music extraordinaires frequent the place, but AU students love to visit the joint, too. If you find yourself in the U Street area and want to dance after the bars close, Flash stays open until 4 a.m on the weekends. During summer nights the upstairs rooftop is a more zen open space for party people. You'll never find a dull moment or dull dance move here. Some students have even described the third floor as feeling like a disco on the moon. Need I say more?
10. El Rey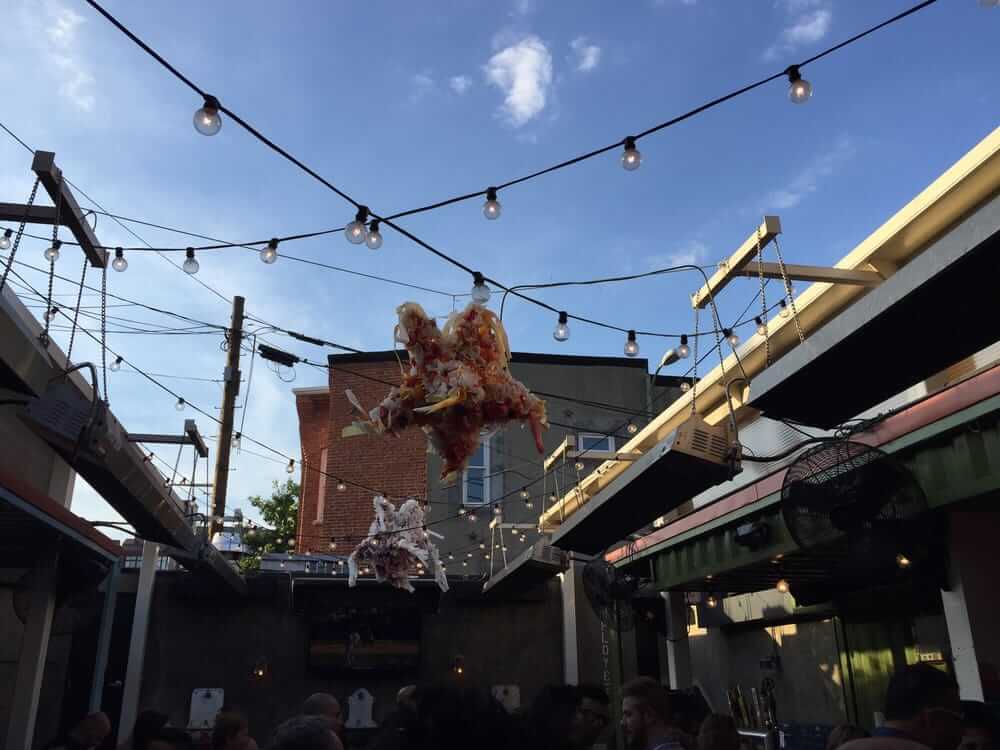 Margaritas and tequila shots make up the main food groups for many AU students, turning El Rey into a popular spot. This bar in D.C. is half-inside and half-outside so people who like it hot or cold appreciate the hybrid bar. You don't necessarily dance here, but you'll definitely drink the night away. "I think it's a cool vibe indoor and outdoor, and even though you're outside you never feel cold. The margaritas are really strong and not too expensive," AU senior Becky Winkler said. After the bar closes, the kitchen stays open. Definitely order some of the best nachos in D.C. for the cab ride home.
College Magazine does not promote underage drinking. Please drink responsibly.