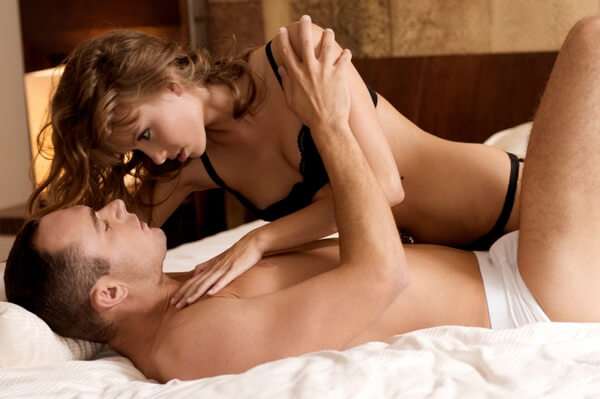 How to Role Play in the Bedroom
|
Do you remember the time when you were a kid and you'd play dress up, teacher, or cops and robbers? As we grow up, we never lose that sense of wanting to pretend you're someone else- except as we get older playtime becomes a bit sexier.
"Role-play" means "to assume the attitudes, actions, and discourse of (another), especially in a make-believe situation," and "to experiment with or experience a situation by playing a role."
The idea of role-playing is enticing – dressing up and acting like a completely different person, doing sexual things you normally wouldn't try. But for most people, it is a hit-or-miss; either you think it's sexy and arousing, or you think it's silly and odd.
At first, role-playing may sound like it would be extremely silly and make you laugh more than moan in the bedroom. For Diego Soto, Georgetown University, role-playing is not something that he would likely try. "I wouldn't [be able to] take myself or my partner seriously." It's tough to keep a straight face and not break character. "Leave the acting for the stage," says Soto.
But for other couples, role-playing is a great way to bring excitement to the relationship. Take, for instance, Carlos del Busto, a Florida International University student who believes that role-playing is fun and everyone should try it. "It keeps the relationship interesting and you get to pretend you are someone you are not for a little while. It definitely is sexy."
If you're not into pretending to be someone else, why not try being a different version of yourself?
Natalie Valdes, Emerson College, says that sometimes she and her boyfriend "joke around" and pretend to be themselves "before we started dating." In a sense, they go back to their courting period and reenact those moments when they were shy around each other. Even though you might be well into a relationship, like Valdes, who has been for over a year and half, it could be fun and healthy to pretend to not know everything about the other person and relive the sweet moments of the "honeymoon" stage of the relationship.
Valdes says that even though role-playing could be fun at times, she thinks it is "better to be yourself around [your partner] and just have fun being yourself." In her opinion, role-playing is more on the silly-side.
One aspect of role-playing that might make it a bit silly is the lack of communication. If one day you're in the mood to dress up like a call girl and walk into your man's room asking if he "needs a date tonight" and he's in the middle of writing a paper for school, the mood has been ruined. If your partner doesn't know what's up before either of you dons a character, the whole thing can start to feel more like a comedy act.
In order to keep it from becoming silly, make sure it is something you feel comfortable doing. Let's say you have a sexual fantasy about a man in uniform or a well-dressed man in a nice suit. One night, it would be a sexy idea to get your lover dressed up for you and you get the honor of undressing him. In a sense, that would be considered a toned down version of role-playing.
Role-playing can make you feel sexual and sexually charged (and maybe even in charge), but it could also make you feel ridiculous. If you're not a very sexual person, maybe parading around in a skimpy costume will just make you and your partner laugh. Instead, opt for simple lingerie – it's still something different without being too wild.
The reason dress up as a kid was so fun is because we never worried about being embarrassed about it. So don't worry about being embarrassed in the bedroom, just relax, have fun and let your imagination (and your partner) go wild!